Top Ten Most Famous People With The Name Michael
mikeman317
My name is Michael so I decided to make a list of the famous people with my name.
The Top Ten
1
Michael Jackson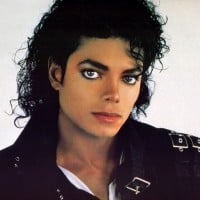 Michael Joseph Jackson was born on August 29, 1958 in Gary, Indiana and passed away on June 25, 2009. Michael Jackson was a singer, songwriter, producer, choreographer, entertainer and humanitarian. He donated (at least) a remarkable 300,000,000 dollars to charity. Michael is also known as The King ...read more.
Michael owns unparallel talent not only in music/dance but also in painting and composing and inspiration to all new artists and people over the world being a better person. His unselfish and unconditional love to the children, the underprivileged people and animals. He paid his greatest effort on the environment protection and against war. All of these made him so well-known in every corner of our world.
MICHAEL JACKSON IS AND ALWAYS WILL BE THE WORLD'S MOST FAMOUS MICHAEL. WHETHER YOU LIKE HIM OR NOT AND WHETHER YOU LIKE HIS MUSIC OR NOT, THAT'S A FACT AND IT WILL REMAIN THAT WAY LONG, LONG AFTER ALL OF US ARE DEAD AND GONE.
Michael Jackson, no other, just him forever, for eternity, a genius, a most honorable human being to walk this earth, Michael Jackson the best voice ever on this planet...
Michael Jackson and Michael Jordan.!
V 57 Comments
2
Michael Jordan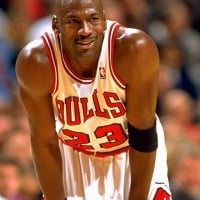 Michael Jeffrey Jordan, also known by his initials, MJ, is an American retired professional basketball player.
How can Michael Jordan get only 6% of the vote? He's probably the biggest household name besides Michael Jackson... Who's Michael kitchen?
Michael Jordan is the most legendary basketball player. He should be number 2 and Michael jackson stays at 1.
I did my biography on him, and he is incredible. He was a boy that wanted to win every game he played, and as he grew, he began winning almost every basketball game. - AnimeDrawer
Even my grand kids will know who Michael Jordan is going to be. Legendary fro life.
V 17 Comments
3
Michael J. Fox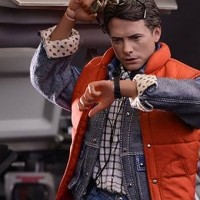 Michael Andrew Fox, OC, known as Michael J. Fox, is a Canadian-American actor, author, producer, and activist.
Let's see he went back to the future three times was teen wolf lived life as a talking mouse in the Stuart little trilogy, spin city, voiced another animal in two homeward bound movies and so many more! Now he bravely exposes himself while enduring this terrible disease to try and find a cure for it. This is definitely using your fame and money in a positive way! Love this guy!
Ha! #4! Let's see if we can get him any higher on this list, shall we? - dureckl
'So your telling me, that you've built a time machine...out of a DeLorean? '
Awesome should be number one
V 1 Comment
4
Michael Schumacher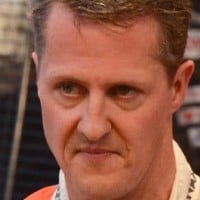 I'm his Biggest fan in the whole world! Michael, Even if you lose every single race, you are still the greatest driver in the History of F1. RESPECT!

Shekki
Ms is best sportsmen I ever seen.
He is from europe, he is real athlete, not american pop-porn star likeall other americans sportsman
V 2 Comments
5
Michael Phelps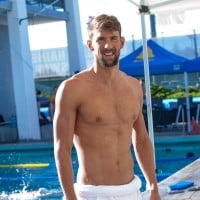 Michael Fred Phelps II is an American competition swimmer and the most decorated Olympian of all time, with a total of 22 medals in three Olympiads.
Phelps had won 23 Olympic Gold, 3 Silver and 2 Bronze Medals. So, he should be number 2. He will always be mentioned among the greatest athletes ever, if not the greatest.
He is also one of who deserving for top 5.
Eight gold medals?! He should actually be ranked at number four or three.
He should ne number 3
V 5 Comments
6
Michael Crawford
When I first heard the cast album of Phantom I was amazed that I had never heard his voice before. Then I found out I had in Hello Dolly, but I just hadn't recognized the name. He can convey heartbreak and passion and other emotions with his voice like nobody else.
The creator of the most famous role in musical theatre - The Phantom of the Opera, an icon of West End and Broadway. He is amazing multitalented actor, singer, comedian, writer and true gentleman and philanthropist
Best phantom of the opera ever. An incredible voice and great stage presence.
He is the best in the business ever in the entire world, I would rank him at 1 I would love to sing Opera with him that would be a dream come true. Hannah Victoria Farrell
V 5 Comments
7
Michael Vick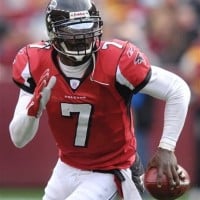 Michael Dwayne Vick is an American football quarterback who is a free agent. He has previously played for the Atlanta Falcons, Philadelphia Eagles, New York Jets and Pittsburgh Steelers.
Don't forget Dr. Martin (Michael, before name change) Luther King, Jr.
This guy was arrested for dogfighting. SCREW YOU VICK! - SonicDrummer231
Outside of usa he is pretty much unknown
V 1 Comment
8
Michael Clifford
Michael Clifford is an amazing and beautiful human being. His hair is awesome, he has an amazing voice, and he has a heart the size of planet earth.
Michael Clifford is the best person you will ever. He is suck a kitten but thinks he's punk rock. He is the most relatable person you'll ever meet
He is a great artist you can really tell he enjoys playing on stage with all his 3 best friends.
Cute, Loving, Funny, and an all around great friend / band member
V 24 Comments
9
Mike Tyson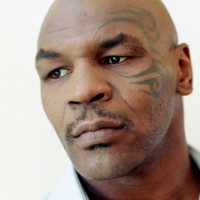 One of the best boxers of all time.
Mike Tyson is easily more famous and recognisable than Michael Phelps! You could also argue that Tyson is more famous than Michael Schumacher.
V 3 Comments
10
Mike Kitchen
Best singer/basketball player called Michael ever.
The Contenders
11
Michael Douglas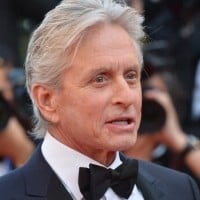 Michael Kirk Douglas (born September 25, 1944) is an American actor and producer. His career includes a diverse range of films in both independent and blockbuster genres, for which he has received a number of accolades both competitive and honorary.
My full name is Michael DOUGLAS also.
12
Michael Philip "Mick" Jagger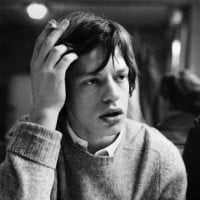 Sir Michael Philip "Mick" Jagger is an English singer, songwriter, and actor, best known as the lead vocalist and a co-founder of the Rolling Stones.
I wish the new generation would know how this guy created music.
V 2 Comments
13
Michael Buble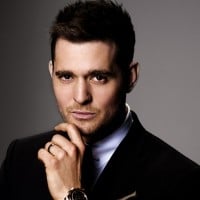 Michael bubble is everything. She makes every girl in the world insane! And his songs are so heart touching and enjoyable! Should be on top 3!
14
Saint Michael
Saint Michael should be number 1. He will be admired for generations. Other Michaels might not be remembered for generations.
The commander of the army of Heaven
V 4 Comments
15
Michael Moore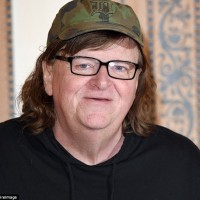 He produced The highest grossing documentary film ever made. Over 100 million at the box office. Never been done before... I'm Michael MAROY from W. TooRealForTV.com
16
Michael Kors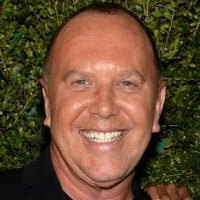 17
Michael Keaton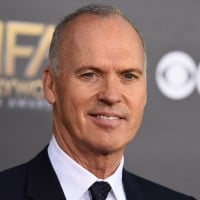 After his break from the acting business, Michael Keaton has come back stronger than ever; starting with Birdman/Riggan Thompson (directed by Alejandro G. Innaritu). He was great as Walter Robinson in the Oscar winning film Spotlight directed by Tom McCarthy. I expect to be great in The Founder just as he was great in Beetlejuice.
Well, Keaton was the best 'Batman' ever! He was the FIRST, he's (the first best after Adam West). He was also very awesome in 'Multiplicity'. I think that he's a great actor and also a great comedian as a person even when he is not acting, (that last part is made up, but I bet he's pretty cool
). Where is he now? Where have all our superheroes gone?
Thanks for the list. I really don't at the moment have another entry for you, but, there are so much more!
I meet a Mike almost every second day, it doesn't mean that they can join the cool club.
We Have So Much Energy To Spend, Let's Do It In The Right Way!
P.S. I miss M.J. fox from 'Family Ties'
18
Michael Caine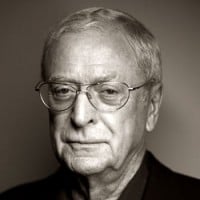 Michael Caine is a brilliant actor, just watch Hannah and Her Sisters where he plays Elliot. He is great as Alfred Pennyworth in Christopher Nolan's batman trilogy and he was magnificent in Youth.
Probably the best British screen a tie of his generation. One of the first working class actors to be successful. He's made some wonderful films and you always love his characters
19
Michael Faraday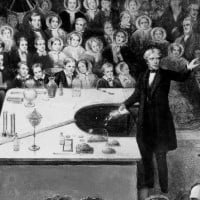 Michael Faraday FRS was an English scientist who contributed to the study of electromagnetism and electrochemistry.
I never knew that there are so many famous people named Michael
Definitely will remain famous for all eternity
20
Mike Shinoda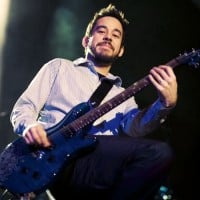 Michael Kenji "Mike" Shinoda is an American musician, rapper, singer, songwriter, record producer, graphic designer, manager and film composer.
PSearch List
Recommended Lists
Related Lists

Top Ten Most Famous People

South America's Most Famous People

Top Ten Famous People You'd Want to Meet

Top 10 Famous People that Look Like Criminals

Top 10 People Named Michael
List StatsUpdated 27 Feb 2017
1,000 votes
71 listings
7 years, 355 days old

Top Remixes (4)

1. Michael Jackson
2. Michael Jordan
3. Michael Phelps
Goku02

1. Michael Jackson
2. Michael Jordan
3. Michael Phelps
cosmo

1. Michael Jackson
2. Michael Jordan
3. Michael J. Fox
Ajkloth
View All 4
Posts
Error Reporting
See a factual error in these listings? Report it
here
.