Top Ten Most Famous People With The Name Michael
mikeman317
My name is Michael so I decided to make a list of the famous people with my name.
The Top Ten
1
Michael Jackson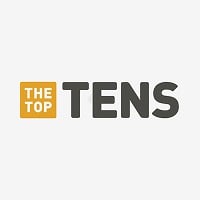 Michael Joseph Jackson was an American singer, dancer, and songwriter born on August 29, 1958 in Gary, Indiana and passed away on June 25, 2009. He donated (at least) a remarkable 500,000,000 dollars to charity. Michael is also known as The King of Pop (a title given to him by Elizabeth Taylor) or under ...read more.
Michael owns unparallel talent not only in music/dance but also in painting and composing and inspiration to all new artists and people over the world being a better person. His unselfish and unconditional love to the children, the underprivileged people and animals. He paid his greatest effort on the environment protection and against war. All of these made him so well-known in every corner of our world.
MICHAEL JACKSON IS AND ALWAYS WILL BE THE WORLD'S MOST FAMOUS MICHAEL. WHETHER YOU LIKE HIM OR NOT AND WHETHER YOU LIKE HIS MUSIC OR NOT, THAT'S A FACT AND IT WILL REMAIN THAT WAY LONG, LONG AFTER ALL OF US ARE DEAD AND GONE.
The best singer in my opinion. I mean come one isn't he good or not. Sure he takes drugs and died cause of it but that wasn't his fault. In fact everyone wishes he wasn't dead even man in the mirror song was one of the most inspiring songs today. God bless you Michael Jackson
Love his songs.
V 70 Comments
2
Michael Jordan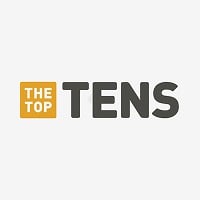 Michael Jeffrey Jordan, also known by his initials, MJ, is an American retired professional basketball player.
How can Michael Jordan get only 6% of the vote? He's probably the biggest household name besides Michael Jackson... Who's Michael kitchen?
Michael Jordan is the most legendary basketball player. He should be number 2 and Michael jackson stays at 1.
I did my biography on him, and he is incredible. He was a boy that wanted to win every game he played, and as he grew, he began winning almost every basketball game. - AnimeDrawer
He is awesome
V 22 Comments
3
Michael J. Fox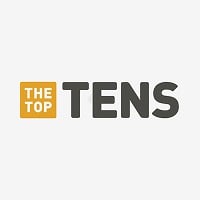 Michael Andrew Fox, known as Michael J. Fox, is a Canadian-American actor, author, producer, and activist.
Let's see he went back to the future three times was teen wolf lived life as a talking mouse in the Stuart little trilogy, spin city, voiced another animal in two homeward bound movies and so many more! Now he bravely exposes himself while enduring this terrible disease to try and find a cure for it. This is definitely using your fame and money in a positive way! Love this guy!
Ha! #4! Let's see if we can get him any higher on this list, shall we? - dureckl
Awesome should be number one
Love this man
V 2 Comments
4
Michael Schumacher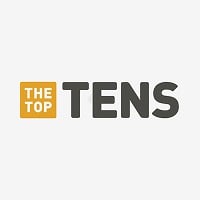 I'm his Biggest fan in the whole world! Michael, Even if you lose every single race, you are still the greatest driver in the History of F1. RESPECT!

Shekki
The best of all ever...
Ms is best sportsmen I ever seen.
He is from europe, he is real athlete, not american pop-porn star likeall other americans sportsman
Greates F1 driver of all time! 7th time world champion wi
5
Michael Phelps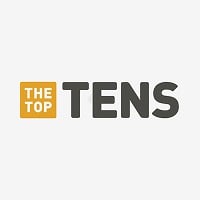 Michael Fred Phelps II is an American competition swimmer and the most decorated Olympian of all time, with a total of 22 medals in three Olympiads.
Phelps had won 23 Olympic Gold, 3 Silver and 2 Bronze Medals. So, he should be number 2. He will always be mentioned among the greatest athletes ever, if not the greatest.
He is also one of who deserving for top 5.
Eight gold medals?! He should actually be ranked at number four or three.
He should ne number 3
V 5 Comments
6
Mike Tyson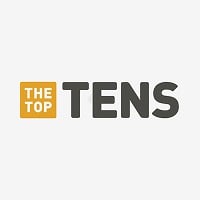 One of the best boxers of all time.
Mike Tyson is easily more famous and recognisable than Michael Phelps! You could also argue that Tyson is more famous than Michael Schumacher.
Should be number 3
Should be num 2! Or 3! Without a doubt
V 1 Comment
7
Michael Crawford
When I first heard the cast album of Phantom I was amazed that I had never heard his voice before. Then I found out I had in Hello Dolly, but I just hadn't recognized the name. He can convey heartbreak and passion and other emotions with his voice like nobody else.
The creator of the most famous role in musical theatre - The Phantom of the Opera, an icon of West End and Broadway. He is amazing multitalented actor, singer, comedian, writer and true gentleman and philanthropist
Best phantom of the opera ever. An incredible voice and great stage presence.
He is the best in the business ever in the entire world, I would rank him at 1 I would love to sing Opera with him that would be a dream come true. Hannah Victoria Farrell
V 5 Comments
8
Michael Philip "Mick" Jagger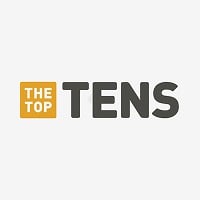 Sir Michael Philip "Mick" Jagger is an English singer, songwriter, and actor, best known as the lead vocalist and a co-founder of the Rolling Stones.
I wish the new generation would know how this guy created music.
Blah blah blah I love potatoes
Defintiley my number one. Love the Stones! - MontyPython
9
Michael Vick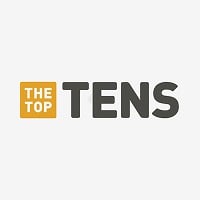 Michael Dwayne Vick is an American football quarterback who is a free agent. He has previously played for the Atlanta Falcons, Philadelphia Eagles, New York Jets and Pittsburgh Steelers.
"Look, Mighty Morphin' Michael Vick. Your animated slave fights make me sick" - TeamRocket747
Don't forget Dr. Martin (Michael, before name change) Luther King, Jr.
This guy was arrested for dogfighting. SCREW YOU VICK! - SonicDrummer231
He football palyer
V 1 Comment
10
Michael Clifford
Michael Clifford is an amazing and beautiful human being. His hair is awesome, he has an amazing voice, and he has a heart the size of planet earth.
Michael Clifford is the best person you will ever. He is suck a kitten but thinks he's punk rock. He is the most relatable person you'll ever meet
He is a great artist you can really tell he enjoys playing on stage with all his 3 best friends.
He loves pizza.
He got one of the most amazing voice I've ever heard.
He's an amazing best buddy according to his band mates/brothers(and I can see that)
He may have so many flaws but the truth that he never hide it is very lovable. And that's the reason why I'm completely whipped by that hair guy.
P.S. I love his middle nameXD
V 25 Comments
The Contenders
11
Mike Kitchen
Best singer/basketball player called Michael ever.
12
Michael Buble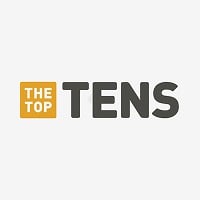 Michael Steven Bublé is a Canadian singer, songwriter, actor, and record producer. He has won several awards, including four Grammy Awards and multiple Juno Awards.
Michael bubble is everything. She makes every girl in the world insane! And his songs are so heart touching and enjoyable! Should be on top 3!
My mum likes him - WinchesterGirl26
13
Michael Douglas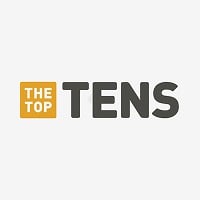 Michael Kirk Douglas (born September 25, 1944) is an American actor and producer. His career includes a diverse range of films in both independent and blockbuster genres, for which he has received a number of accolades both competitive and honorary.
My full name is Michael DOUGLAS also.
14
Mike Dirnt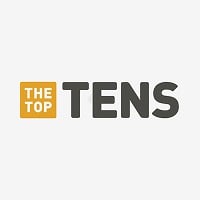 Michael Ryan Pritchard, known professionally as Mike Dirnt, is an American musician best known for being the co-founder, bassist, backing and occasional lead vocalist of the American punk rock band Green Day.
15
George Michael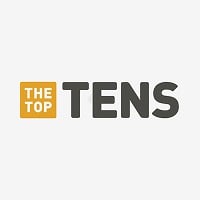 Georgios Kyriacos Panayiotou, known professionally as George Michael, was an English singer, songwriter, record producer, and philanthropist who rose to fame as a member of the music duo Wham!.
16
Mike Shinoda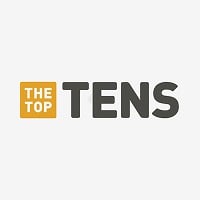 Michael Kenji "Mike" Shinoda is an American musician, rapper, singer, songwriter, record producer, graphic designer, manager and film composer.
17 Michael Cera
18
Michael Keaton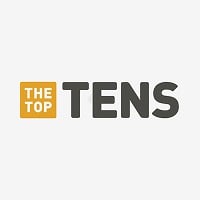 After his break from the acting business, Michael Keaton has come back stronger than ever; starting with Birdman/Riggan Thompson (directed by Alejandro G. Innaritu). He was great as Walter Robinson in the Oscar winning film Spotlight directed by Tom McCarthy. I expect to be great in The Founder just as he was great in Beetlejuice.
Well, Keaton was the best 'Batman' ever! He was the FIRST, he's (the first best after Adam West). He was also very awesome in 'Multiplicity'. I think that he's a great actor and also a great comedian as a person even when he is not acting, (that last part is made up, but I bet he's pretty cool
). Where is he now? Where have all our superheroes gone?
Thanks for the list. I really don't at the moment have another entry for you, but, there are so much more!
I meet a Mike almost every second day, it doesn't mean that they can join the cool club.
We Have So Much Energy To Spend, Let's Do It In The Right Way!
P.S. I miss M.J. fox from 'Family Ties'
19
Michael Cole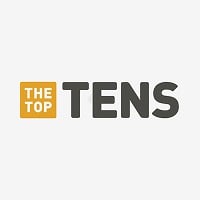 Michael Sean Coulthard better known by his stage name Michael Cole, is an American professional wrestling commentator, show host, voice actor and former journalist.
V 1 Comment
20
Michael Moore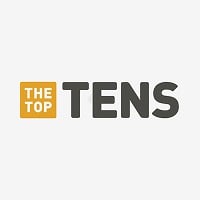 No
He produced The highest grossing documentary film ever made. Over 100 million at the box office. Never been done before... I'm Michael MAROY from W. TooRealForTV.com
21
Mike Myers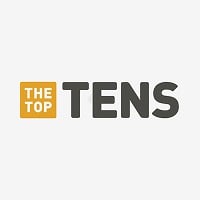 Michael John "Mike" Myers is a Canadian actor, comedian, screenwriter, director, and film producer, who also holds British and American citizenship.
22
Saint Michael
Saint Michael should be number 1. He will be admired for generations. Other Michaels might not be remembered for generations.
The commander of the army of Heaven
Prince of the Heavenly Hosts.
Thank you for hyping me up 😇
V 2 Comments
23
Michael Kors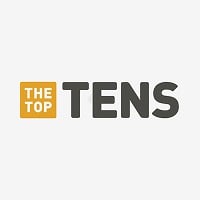 24
Michael Schenker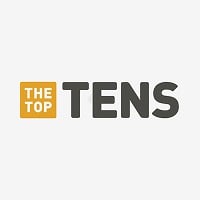 25
Michael Caine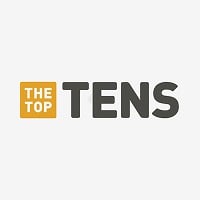 Michael Caine is a brilliant actor, just watch Hannah and Her Sisters where he plays Elliot. He is great as Alfred Pennyworth in Christopher Nolan's batman trilogy and he was magnificent in Youth.
Probably the best British screen a tie of his generation. One of the first working class actors to be successful. He's made some wonderful films and you always love his characters
26
Michael Richards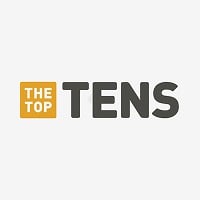 Actor most famouse of his Seinfeld Character Kramer
27
Michael McIntyre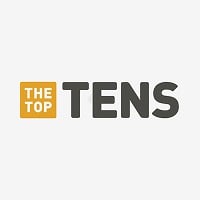 Michael Hazen James McIntyre is an English comedian, actor and presenter. In 2012, he was reported to be the highest-grossing comedian in the world.
28
Michael Faraday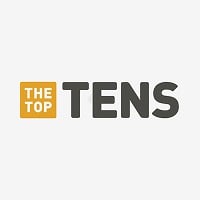 Michael Faraday FRS was an English scientist who contributed to the study of electromagnetism and electrochemistry.
I never knew that there are so many famous people named Michael
Definitely will remain famous for all eternity
29
Michael Bay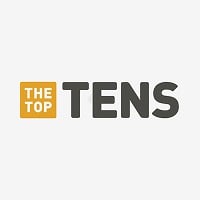 Michael Benjamin Bay is an American filmmaker known for directing and producing big-budget action films characterized by fast cutting, stylistic visuals and extensive use of special effects, including frequent depiction of explosions.
Producer of the (Tranformers movies)
30
Michael James "Mikey" Way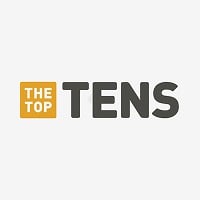 My Chemical Romance wouldn't be the same without Mikey!
31
Michael Morpurgo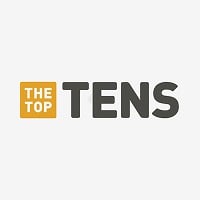 Michael Morpurgo is an English book author, poet, playwright, and librettist who is known best for children's novels such as War Horse.
Michael Morpurgo is the best book ever when I read his books I actually felt like it was real and when there was a sad moment I actually cried
Best story teller in whole entire universe he is so awesome at writing books he has written so many
V 1 Comment
32 Michael Shanks
33
Michael Bolton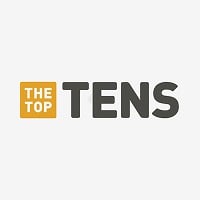 He should not even be ranked #30. He has this ranking because he retired. He was and still is a great singer. One of the best singers I have ever heard sing.
34
Michael Myers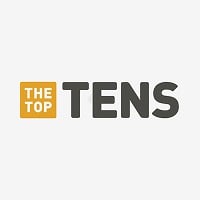 Michael Myers is a character from the Halloween series of slasher films. He first appears in John Carpenter's Halloween as a young boy who murders his older sister, then fifteen years later returns home to murder more teenagers.
35 Michael Spitz
36
Michael Mouse
Friends call him Mickey
37
Michael Fassbender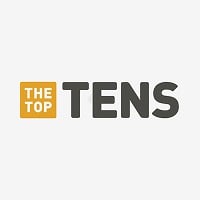 Michael Fassbender is a German-Irish actor of stage and screen whose career includes roles in both independent and blockbuster films, most notably; Hunger, Inglourious Basterds, Shame, X-Men: First Class, Prometheus, 12 Years a Slave, Frank, X-Men: Days of Future Past, and Steve Jobs.
One of my favorite actors. - MontyPython
One of my favorite actors. He has starred in Steve Jobs as Steve Jobs, obviously. The X-Men movies as young Magneto. MacBeth as MacBeth. He has also co-starred in Quentin Tarantino's Inglorious Basterds.
38 Michael Copon
39
Mikhail Gorbachev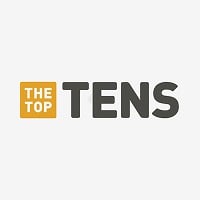 Russian variation to the name
40
Michael Bloomberg
Head and Shoulders above the rest.
41
Michael Buffer
How would you ever forget this line 'ladies and gentlemen' using his unique manly and tremending voice.
42 Michael Johns
43
Michael E. DeBakey
Heart by-pass surgery pioneer
44
Michael Owen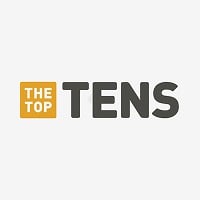 English Football (soccer) player.
45 Michael Vey
46
Michael Anthony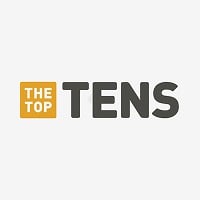 Michael Anthony Sobolewski, known professionally as Michael Anthony, is an American musician who is currently the bass player in the rock supergroup Chickenfoot. Anthony is best known as the former bass player for the hard rock band Van Halen.
47
Michael Kiske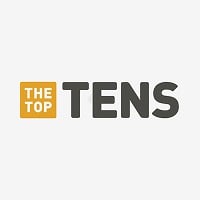 Michael Kiske is a singer best known as the former lead vocalist for the German power metal band Helloween.
48 Mike Bison
49
Michael Ironside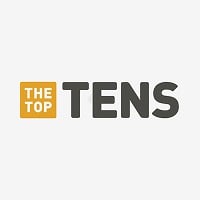 Michael Ironside is a Canadian actor. He has also worked as a voice actor, producer, film director, and screenwriter in movie and television series in various Canadian and American productions.
One of the nicest people in the business I have met and very professional.
50
Michael Pena
Great actor. Even as a minor character, you can find him in a variety of great films from American Hustle, to The Martian, to Fury, to The Lincoln Lawyer. He has made great decisions and been able to work with great actors such as Christian Bale, Jennifer Lawrence, Jeremy Renner, Brad Pitt, Matt Damon, Jessica Chastain, Matthew McConaughey etc.
PSearch List
Related Lists
Michael Jackson's Famous Lines

Top 10 People Whose Middle Name is Michael
Top Ten Names That People Called Michael Jackson

Top Ten Most Famous People With the Name David
List Stats
2,000 votes
74 listings
9 years, 161 days old

Top Remixes (8)

1. Michael Jackson
2. Michael Philip "Mick" Jagger
3. Mike Dirnt
NvGNick

1. Michael Jackson
2. Michael Jordan
3. Michael Phelps
cosmo
1. Michael Schenker
2. Michael Philip "Mick" Jagger
3. Michael Phelps
RockyLucky
View All 8
Error Reporting
See a factual error in these listings? Report it
here
.