The Most Famous Singers In Asia
1
Regine Velasquez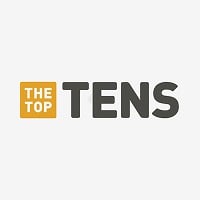 Regine Velasquez-Alcasid, dubbed as the Asia's Songbird is a Filipina recording artist, host, producer, philanthropist, commercial endorser, actress, and an Asian pop culture icon. She is widely known for possessing an extensive vocal range.
She is truly amazing because if you watch her music videos, you will not stop saying amazing to her because of her very wide and powerful voice. She is very great. And all I can say to her is Wow... The best. The one and only, the Asia's Songbird Ms. Regine Encarnacion Ansong Velasquez
She performed the country's millennial theme Written In The Sand together with 2,000 children in the top-roof of The Peninsula Manila, televised in 67 broadcast networks throughout the world to coincide with midnight in Manila for the BBC's millennium special 2000 Today.
Really the best. She is also the best female selling artist of all times. Also, widely known for possessing a withe and powerful vocal range.
Her voice will leave you in tears
2
Sarah Geronimo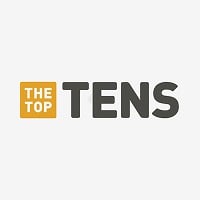 Sarah Asher Tua Geronimo aka Sarah Geronimo or Sarah G. is a world class and multi-talented Filipino singer, actress, dancer, record producer, model, host, coach/judge, commercial/product endorser and tv personality . She can also draw and plays the piano. Sarah is popularly known as the one and only ...read more.
Star for a Night singing competition and released her first album Pop star: A Dream Come True in 2003. Following her debut, she recorded six more albums: Sweet Sixteen in 2004, Becoming in 2006, Taking Flight in 2007, Just Me in 2008, Music and Me, Christmas Girl in 2009 and One Heart in 2011. Geronimo has had a series of concerts at the Araneta Coliseum in Manila and several worldwide concert tours, often done in conjunction with a new album or movie appearance.
Most Popular, and one of the best singer in the world..
She is so sexy and Gorgeous though she is concervative... She's one of the 25 Sexiest International singer that you've never heard Of...
Just wow shes everything in the world will be sarah you nailed it
3
Lea Salonga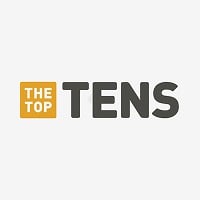 Filipina singer and actress Lea Salonga has released nine studio albums, three live recordings and is involved in at least ten cast recordings.
Disney fans especially of Aladdin and Mulan should also be familiar with her. (She was the singing voice of Jasmine and Mulan.) - listotaku17
Lea Salonga's voice is timeless, perfect pitch, clear diction, crystal clear
Her voice is unique and she is the first asian that win the tony award.
I think lea salonga should be in number 1
4
Charice Pempengco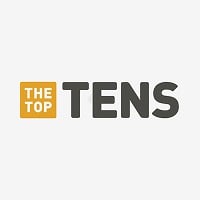 Jake Zyrus (born Charmaine Clarice Relucio Pempengco, formerly known by the mononym Charice), is a Filipino singer who rose to popularity through YouTube. He is a transgender man.
N 2005 Charice joined Little Big Star, a talent show in the Philippines loosely patterned after the UK show Pop Idol. Eliminated after her first performance, she was called back as a wildcard contender and eventually became one of the finalists. Although she was a consistent top scorer in the final rounds, she did not win the title in the finale and only placed third.
Her version of one moment in time is such a brilliant, yet she can still smile while singing this damn great song, she made it like she's eating a piece of cake, makes me shiver while listening, and one thing she killed me by her smile.. She is so adorable young lady.. Bravo! Inamorata fr. Madrid, Spain!
I think charice is the most famous one because she gains big pride for Asia. Fatin does not and no one knows her. And she is not an international singer. Why would they even say she is famous? Sorry I do not mean to be rude it was just my opinion
Popularly known by the mononym Charice, is a Filipino recording artist and actress who rose to popularity through YouTube. Dubbed by Oprah Winfrey as the Most Talented Girl in the World, - MosesG20
5
Kyla
I reckon shes good
6
Fatin Shidqia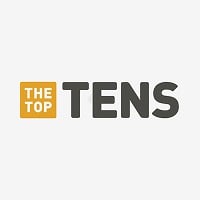 Fatin Shidqia Lubis, better known as Fatin Shidqia or Fatin, is an Indonesian singer and actress who won the first season of the Indonesian version of The X Factor in May 2013.
This girl has great talent, she do entertain people without losing her identity eventhough still young she already made a choice standing with her dress like that without fear to fail, she love her friends and love her fans that is why she is still enjoying to continue her existing school even she has already been famous
FATIN IS THE BEST SINGER...
I like her voice, her personality and her achivement. Never give up to do the best for her fanatic fans. And she always enjoy the song she sings.
Unique, great character (both, voice and personality) & low profile
7
Anuradha Paudwal
We can't explain your praise
All time favorite singer
You are number 1 singer
She is ratan of india
8 Ogie Alcasid
9
Hariharan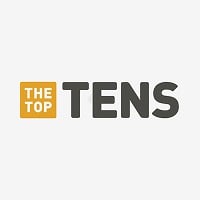 Hariharan is an Indian playback singer who has sung for Hindi, Tamil, Telugu, Kannada, Malayalam, Marathi, Bhojpuri, Punjabi, Gujarati and Rajasthani films, an established and foremost ghazal singer and composer, and one of the pioneers of Indian fusion music . In 2004, he was honoured with the Padma ...read more.
He is the most popular singer in allover the India & Asia as well...
He is the most VERSATILE SINGER...
His voice is AMAZING!
He has sung in every genre of music...
Magical Singer with an AMAZING VOICE...
Best in the world...
10
Atif Aslam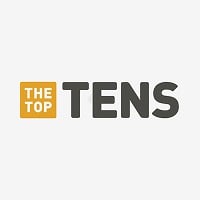 Muhammad Atif Aslam is a Pakistani singer and film actor. His movie debut was the 2011 social drama Bol.
I love him he is Best Singer in Asia his Voice Is Best Male Voice in Asia he is legend
Atif aslam's songs are the best songs I ever heard he is top singer in Asia as well as in world love you Adeees
He is great singer of asia. he is pride of pakistan, we pakistanis are very lucky to have him as a singer of our country, its been 15 years of him in being singer yet he is still famous, his voice is GOD GIFTED...
The true voice of atif aslam that no one in this world can challenge him (feel his voice)..
The Contenders
11
Yui
She sung the Rolling Star song for the Bleach anime.
Japanese singer-songwriter, multi-instrumentalist, and actress - MosesG20
12
Stracie Angie Anam
Most versatile artist in Asia in dancing skills & she can sing a lot of music genre... Watch her video music in YouTube.
ONE OF THE MOST TALENTED SINGER IN Malaysia.. SHE CAN DANCE WHILE SINGING.. SHE IS THE POP STAR IN Malaysia AND I HOPE SHE CAN BE THE POP STAR IN THE WORLD, LIKE HER IDOL BEYONCE.. ALL STACY FANS IN Malaysia, WILL ALWAYS SUPPORT HER. STACY you ARE THE BEST IN AsiaN...
Keep it up stacy.. Fight for Mas.. You're the best dancer ever in Mas.. Love you stacy!
Is a Malaysian singer, who rose to fame after winning the sixth season of Akademi Fantasia, receiving 43 percent of over 3.8 million votes. Her debut album, Aku Stacy, was released on March 9, 2009. - MosesG20
13
Datuk Siti Nurhaliza
Siti Nurhaliza deserve this awards cause she is so popular in all over Asia and she had won most famous regional artists for 10 years in a row in AIM...
The one and only, The Voice of Asia and Asia's Celine Dion!
She is pretty, has a very nice voice. She is the voice of asia and asia's celine dion
She is superstar, Voice of Asia.
14
Rachelle Ann Go
I love her
15 Jonalyn Viray
16
Maricris Garcia
Is a singer from the Philippines, best known for winning Pinoy Pop Superstar Year 3. She first auditioned in Pinoy Pop Superstar Year 1, but did not become a finalist. Two years later, she won with her rendition of Barry Manilow's "One Voice"[citation needed] at the Grand Finale held in Araneta Coliseum. She was the 3rd Pinoy Pop Superstar champion. Her voice is distinctly similar to the Divine Diva Zsazsa Padilla's voice, so she has been given the title of the "Divine Princess"
17
Agnes Monica
In 2003, she released her first album And the Story Goes that marked her transition from a child singer to a female artist. On her second studio album Whaddup A.. '?! (2005), she collaborated with American R&B singer Keith Martin. - MosesG20
She always make big surprise for her fans
She is international singer
She is beautiful and smart
18
Lata Mangeshkar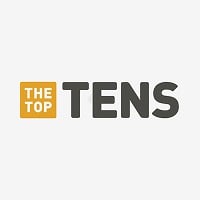 Lata Mangeshkar is an Indian playback singer and music director. She is one of the best-known and most respected playback singers in India.
Most of the singers here aren't even known anywhere but they are just on the list because their over obsessive fans want them to be. But the one who deserve to be on the list are out. Vote for lata mangeshkar who has sung for 5 decades. Can those above singers even compare to this legendary singer?
She is the goddess of music. She should not be in the list. She is far above such lists...
This immortal voice is from India. She has shown us new dimensions of music. She is called 'didi' in India.
19
Anggun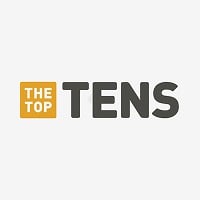 Anggun Cipta Sasmi is an Indonesian-born French-naturalised singer, songwriter, and television personality.
She not only belongs to Asia but she is confined to the world's
20
Jay Chou
YOU vote or not, he still most famous.
Most famous in Southeast Asia
the best
21 G Dragon
22
Shreya Ghoshal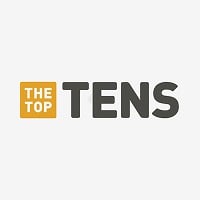 Shreya Ghoshal is an Indian playback singer. She has received twelve National Film Awards, twenty Filmfare Awards and eight Filmfare Awards South to date.
She is most melodius
Nice
23 Angeline Quinto
24
Jeon Jungkook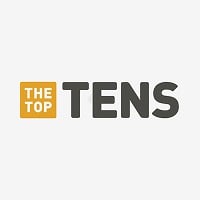 Jeon Jung kook was born in Busan, September 1 1997. His nationality is South Korean. HIs favorite number is 1. He is known as a South Korean idol singer, singer-songwriter, dancer, composer and producer. JK Favorite color is Red, Black, and White. He think express color of Hip Hop is Black and Red. ...read more.
He is the best singer in the whole world... he has angelic vocals
He is the heart of aisa not only he they BTS all are the lives of their A.R.M.Y and in today's generation they are the most famous singers /kpop band in this world! And A.R.M.Y are always there to support them😘🎧🎤🎼🌠💘💝😇😍
LOVE YOU BTS
25
Arijit Singh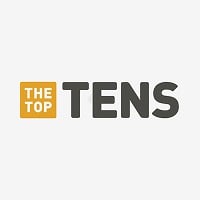 Arijit Singh is an Indian playback singer and music programmer from West Bengal who sings Bengali and Hindi songs.
Legend singer...number 1 versatile singer
Also number 1 asian singer in 21th centuary
I am truly madly in love with his voice.His vocals have healing effects.I love you arijith.
26
Rey Natsukawa
Natsukawa was active as a Japanese popular song singer, then she turned to a European popular song singer who mainly sang chanson since 1993. - MosesG20
27 Jay - R
28
K.S. Chithra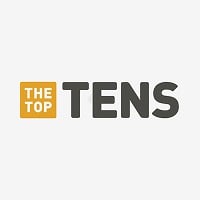 Krishnan Nair Shantakumari Chithra, often credited as K. S. Chithra or simply Chithra, is an Indian playback singer from Kerala. Chithra also sings Indian classical, devotional, and popular music.
What a voice!
29
Toshi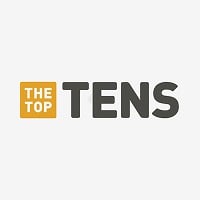 Toshimitsu Deyama, known exclusively by his stage name Toshi, is a Japanese singer and songwriter. He is best known as lead vocalist and co-founder of the heavy metal band X Japan.
About the only vocalist I like in this list. I don't even know most of these singers.
30
PSY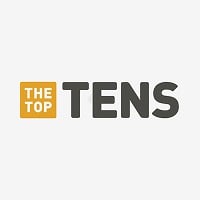 Park Jae-sang, better known by his stage name Psy, stylized PSY, is a South Korean singer, songwriter, record producer and rapper.
31
J-Hope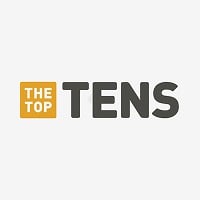 He is the best rapper and dancer in this whole world... 💘😍💝😘To whom no one can challenge him in this things. He is a very honest and caring person who always think about the other people specially for them who didn't make their dreams true becz of money and he donated millions to them for make their future... And most important think when he laugh I think the whole world stop and beautiful things are going to happen 😆😆... He always deserve love from everyone becz he is the best guy and a good personand good person deserve it!...
✨🎤LOVE YOU BTS✨🎤
32 Babbu Maan
33 Janno Gibbs
34 Ziana Zain
35
Jaejoong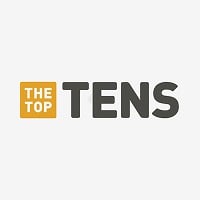 Kim Jae-joong, also known as Jaejoong is a Korean singer, actor, songwriter, actor, designer and director.
He is the visual and lead singer of the most popular and successful Korean music group in history. so... -_-
He is a true singer.
36 Ayumi Hamasaki
37
Zubeen Garg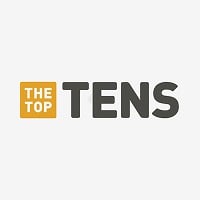 Zubeen Garg is an Indian singer, music director, composer, songwriter and actor. His contributions are mostly attributed in Assamese, Bengali and Bollywood. He has sung many songs in other languages including Tamil, Telugu, Kannada, Malayalam, Marathi, Odia, Bodo, Karbi, Nepali, Bishnupriya Manipuri, ...read more.
38
Suga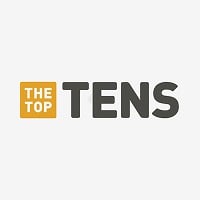 Min Yoon-gi, better known by his stage names Suga and Agust D, is a South Korean rapper, songwriter, and record producer.
World's best rapper I had ever heard... He a great person who maintains his reputation and personality in every where of this world... 💝💝😍 He worked so hard in his last and also now he is working so hard to make every thing perfect. He also donate so many millions money for cancer patients who didn't have enough money for their treatment... 😖 I salute to him...! 🙏🙏 A.R.M.Y always love him for his kindness and sincerity 😘💘
✨🎤LOVE YOU BTS ✨🎤
39 Jaya Ramsey
40
BoA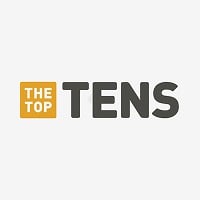 BoA Kwon is a singer born in Korea that became popular in Asia. She is known for singing in many languages, including Korean, English, and Japanese. She also is a professional dancer, as well as performer.
She should be "No. 1"! - PerfectImpulseX
41 Aicelle Santos
42 Novita Dewi
43 Jolin Tsai
44 Dami Im
45
Park Jung-min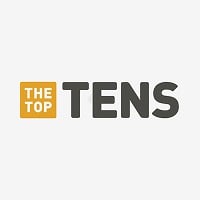 46
Sonu Nigam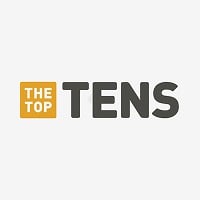 Sonu Nigam is an Indian playback singer, live performer, host and actor. He sings in Hindi and Kannada language films.
47
Phyu Phyu Kyaw Thein
One of the most famous vocalist in Myanmar. Also know as Myanmar Lady Ga Ga.
Because of her fashion and performance style.
48 Kumar Sanu
BAdd New Item