Most Handsome Korean Idols
The Top Ten
1
Kim Hyun Joong (SS501)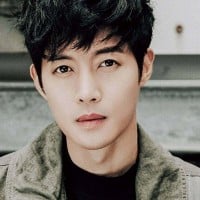 Kim Hyun-Joong is a South Korean entertainer, actor, singer, dancer, and the leader and main rapper of boyband SS501.
Fell in love with his smile and his singing. He is truly an incredible talent that doesn't get seen or heard enough! Since seeing him in Boys Over Flowers, I have amassed a collection of his songs. Love his style also. He just looks good in everything. Music In Korea is another way I get to hear this beautiful man's voice.
He is the one that got me into kpop. I saw him in Boys Over Flowers and thought that he was so handsome so I looked up who he was. I found out that his group SS501 sang one of the song in the show so I researched the band and fell in love with them. I now listen to a lot of kpop but no matter how many groups I see or members Kim hyun joong will always be my #1 and my bias. He should be number 1 though I'm glad he's in the top 5.
He is adorable.. He is the most desirable person in this world.. I think God was in his bestes mood when he had a thought of making kim hyun joong. And by making him God has made his masterpiece. I love him a lot. Folling love with him was beyond my control... He is incredible.. Actually I really don't have words to define him
He's amazing and stylish and he can make everybody laugh. I've watched him at we got married and also in Boys over flowers and also in Playful kiss and in all those dramas he's amazing and shows his great talant. Also he's a very good singer his song Because I'm stuped is the best ever!
2
Jung Yong Hwa (CNBLUE)

The first time when I saw him in Heartstrings (a korean drama showed in ABS-CBN) I felt that I'm floating in the air, because he is so handsome and the way he sings is very emotional. When I know that he is the band leader of CNBLUE and they have a Blue moon world tour here in the Philippines, I'm so excited to met him with his members to listen with their wonderful and nice songs. I love Jung Yong Hwa so much!
I super love Jung Yong Hwa's charm, both on stage and off stage. Whenever he's on stage performing with CNBLUE, he's this energetic rocker slash dancer wannabe. Kekeke. And when he's on his own doing dramas or cfs, he's like a really childish young boy you can't help but love.

And did I mention that this guy has a PERFECT JAWLINE! Seriously, check it out. Plus his nose bridge is no joke. And his cute duck lips are so adorable!
If your asking about his charms, it might take me a day to tell you everything since the list is never-ending. He is the type that you would never get sick of. It's like, as years go by, his charms are also increasing. It is impossible for someone not to like and not to love him. It's just really impossible. He's like a real version those ideal guys from the cliche books and movies.
His lips, his lips, his lips and literary everything about him. He is breathtaking and unbelievably handsome and sexy. I love him so much. You can look at him from any angle or corner and he will be just beautifully perfect; jaw line, nose, large eyes and gorgeous hair but most importantly is his to die for full luscious lips that makes you want to kiss, suck and even bite a little on them. I feel excited just thinking about him... If ever in doubt, go to YouTube and type in "jung yong hwa sleeping".

In the video, there is another member of CNBlue taking a video of yonghwa sleeping and the way he looked was simply breathtaking. Love yonghwa and love his voice and love everything about him. Yonghwa FIGHTING.
3
Lee Donghae
A word or two isn't going to be enough to describe such a cinnamon bun as him, he's the cutest, loyalest, most honest, humblest, kindest, most handsome person in this whole universe!
The world's blessed by his existence; I AM blessed by loving him! And I'm very thankful for the day I first saw him in the "Sexy, Free & Single" MV, I feel proud for being an ELF and an ELFish and I'll always support him during my whole life no matter what, he'll always have that special place in my heart that'll never be replaced no matter what
Donghae, you have always been my inspiration.
Whenever I get a hard time,I listen to your song and get relief...
I am so lucky to have you as my idol.
You are the most handsomest person I have ever seen.
I wont stop loving you until the day I stop breathing...
I pray for your good health...'fighting'
He is everything. His talent is a no joke. Super talented yet super humble. Aside from his talent you can never deny his facial feature. A very good looking guy. Everything about him is perfect
He is honestly the sweetest guy you will ever meet. His personality is bubbly and he's beyond handsome, yet he doesn't brag about it.
4
Jaejoong (JYJ)

Kim Jae-joong, also known as Jaejoong is a Korean singer, actor, songwriter, actor, designer and director.
It has to the first. But he is the first the beautiful male Korean idols? Are you kidding me?
Aww he had such a perfect face and body although he older than other. Seriously he should be number 1 for real.
He was born hot, but to be honest suits the title pretty boy better
Jae joong should stands on fist place
5
Lee Jonghyun (CNBLUE)
He's the most handsome guy that I have known in all my life, his voices, his gaze, his smile, and his passion when sing, play the guitar and compose, these doing that I fall in love of he everyday. He's for me the perfect man. With the picture, that is in the magazzine n°3 of FNC, when he show your body, he had me crazy. Is a picture so excitant. I love you Lee Jonghyun.
All is perfect! His gaze, his dimples, his body...
But the best are his guitar skills and his voice!
He is handsome and talented! Love his eyes and smile and of course his voice!
I thought he was an American boy when I first saw him... Cute smile..
6
Luhan (EXO)

Lu Han is a Chinese singer and actor. He was a member, known as Luhan, of the South Korean-Chinese boy group EXO and its sub-group EXO-M, before leaving the group in October 2014.
Luhan is the most handsome for me. If you don, t believe me just check his pictures and you will like him
He's the mot handsome for me even though this word is cliche..still I wish I am old enough to marry a handsome, cute,and lovable person who is named XI LUHAN
Definitely has to be in the pretty boy ranking chart instead but nether less
I love him so much so much. I even see him in my dreams. He's my love, my whole world.
7
Yesung (Super Junior)

Kim Jong-hoon better known by his stage name Yesung, is a South Korean singer and actor. He is a member of the South Korean boy band Super Junior and its subgroups Super Junior-K.R.Y., Super Junior-H and S.M. The Ballad.
At first glance, people won't ever realize that he is a 32 year old man because his young-look and sense of fashion. Even without make-up, he looks naturally stunning. Also, despite his busy-schedule as a singer, he's still a fillial son who intentionally come to help his family and even take orders nicely in his coffee shop!
Whatevet about him is a+. His facial feature, his body, his cool personality and off course his powerful and angelic voice. Everything is beyond perfect.
For me yesung is the most handsome Korean idol
Very cute, handsome n beautiful men love him
8
Kim Myung Soo (infinite)
One of the things that is so unique about Myungsoo is his prominent facial features. He is know to have a really sharp nose and a perfect side profile. His features are lovely to look at, his skin is really milky and his eyes are one of his most attractive features! His eyes vary from looking beautiful and soft to his intense cold stares. His lips were voted as number 1 most kissable lips in Korea. He is also known for his wonderful prominent jawline.

He is talented in infinite with his soft unique cartoon like voice, his talent in playing guitar both acoustic and electric and also known for sharp dance moves.
Kim Myungsoo is perfect. From his amazing facial features to his unique personality. His eyes are what make him different from others. It changes from looking all cold, deep, and mysterious to being affectionate and loving. The thing he does that always hooks me on is the way he changes from being the quiet, emotionless L to being the dorky and charming Myungsoo that we love. Like his other members, he has lots of talents too. It ranges from singing and acting to playing the guitar and dancing. Besides his beautiful facial features, the one thing that really stands out is his laugh. He has different varieties of laughs like, his eye-smile laugh or his seal-clapping laugh. There's no doubt in my mind that this adorable idiot is my bias.
Kim myung so is like my... My handsomest person ever! Not just handsome he is cute as well and talented! He can play the guitar (acoustic and electric), singing, dancing and acting! His acting is really awesome expecially on my lovely girl which also featuring krystal of f (x). He is really awesome! Looks good in every angle, everywhere I see him, and every time! Many people are jealous of his face! He has good nose, jawline! His personality is unique too, sometimes he is quiet and sometime he is being dorky and charming. LOVE HIM FOREVER
He is adorable in every way. Perfect facial features, hard working, talented and looks like a deep hearted person who is quite affectionate. His eyes and the cool look he carries, its worth watching him for hours straight. His laugh, cuteness and his smirk, they are all just breath taking. Though he has more boyish appearance, I think he can easily pull off a manly look.
9
Nichkhun (2PM)

Nichkhun Buck Horvejkul, known mononymously as Nichkhun, is a Thai rapper, singer, songwriter, model and actor.
Who would say he's not handsome? Just look at hisface
Nickhun has a baby face and has an attractive smile.
So cute and gentleman
Pabo because of his cutest and his handsome
10
Chen (EXO)

He got a nice voice, and he is also handsome, I love his lips
He's good in singing
I think he is deserving in top 10 list
Hot!
His facial structure is amazing
No comment. just like her voice
The Contenders
11
Sehun (Exo-K)

Oh Se-hun, better known mononymously as Sehun, is a South Korean dancer, rapper, singer, model and actor. He is a member of the South Korean-Chinese boy group Exo and its sub-group Exo-K.
Really a naturally handsome ulzzang indeed. More of all the golden point in him I see are his eyes. I bet those who adore him might have fallen for his eyes. A catchy one 4 sure...
Being the maknae of a popular group exo. He is handsome and at other times cute. He is known as the lead dancer of exo K.
He is really handsome, even though we often see him in pocker face
He is cute, adorable and handsome..The best maknae in the whole universe...and have the best color of the hair especially the rainbow one...he should be top 1 in this list...Oh sehun we love you
12
Choi Minho

Minho has literally everything. He has the looks, he has the height, he has the talent AND he has the ABS. (heh) His deep voice is so rich and soothing. His athleticism gives him the perfect V-line. Those huge round eyes, that disarming smile, heck, I bet if he wore a trash bag he'd still look good. That nose is straighter than my index finger. My conclusion: Choi Minho, you've got me utterly and completely hooked.
Those huge adorable eyes, that unbelievably straight nose, that irresistible smile, the murderous glint he gets in his eyes when playing soccer (with 7 year olds, mind you)... He is stunning. His passion makes him stand out on stage the most. He's usually very conservative, unlike some other idols (*cough 2PM Taecyeon cough cough*), which makes those rip-off-my-shirt moments even more exhilarating.

Choi Minho, hwaiting!
I don't go for look, I don't even care for personality. I chose choi Minho because if the songs although they may be a little hard to sing along, keys dancing are amazing, onew's imitation is just... Lets move on. The blonde dude in shinee, many people would say he has charisma so I'll just resist from breaking those pure dreams. And taemin, keep the work up on being a GROWN MAN😁
Choi minho is so handsome. I love his eyes. I mean his big round eyes. Haha. Hope that you will support our flaming charisma. I forgot, ship also MinSul. You will love them. Fighting! Saranghae CHOI MINHO!
13
Song Joong-ki
His charismatic and wonderful personality gives him his handsome aura on the inside. Moreover, his looks are just a WONDERFUL PLUS! I mean, his smile, his personality, his talent, and his ABS are quite the package
I think his one of the best in any ways his handsome, great actor, singer and...
He is so cute. Actor with young face..
He was really handsome and smart :>
14
Kim Soo Hyun (SunMoon / Man From the Star)
I like him so much. You can be the first oppa. You are handsome talented, charismatic, hot and cute. Fighting! Become the first
He is perfect in The Moon Embracing The Sun. Can't get enough of that T.V. movie. He should be #ONE!
He damn cute. Filled my sweet dream every night so I woke smiling till ears. Saranghae oppa
He is the greatest! I fell in love with him when he was in Dream High
15
T.O.P (BigBang)
He got this unique aura in him. Like how he dress, his voice, his looks and his sense of humour. I really really like him a lot. He should be the most handsome and manly. TOP JJANG!
He is just the meaning of sexiness. His eyes, his gorgeous face, his manly, deep, sexy voice. He is like the center of the attention around people.
Okay he is so hot. I mean it's not easy to look so steaming hot. And sexy without plastic surgery okay. One of the best idols I've seen woth natural faces. He is so UGH
He's simply gorgeous. Besides, he doesn't have plastic surgery just like others idols. He an Asian Ken. Love you!
16
Lee Min Ho

Lee Min-ho is a South Korean actor and singer. He first gained widespread fame in Korea and parts of Asia with his role as Gu Jun-pyo in Boys Over Flowers in 2009. The role won him a Best New Actor award at the 45th Baeksang Arts Awards.
I mean, look at him, he ALWAYS LOOK THAT GOOD. He's handsome in every angle. He's charisma, handsome figure, and accomplished acting ability is what brought him in to stardom. Making people fangirling over him. LEE MIN HO for the win.
He was so gorgeous in Boys Over Flowers. With the curls or with straight hair, he is still handsome. And when he smiles, I'm sure the fan girls are all giddy.
You are the most handsome actor in the world. I love your eyes, lips, dimples, your smile and everything. No one can replace you, min ho. You are too adorable.
Handsome in almost all aspects! Just merely looking at him makes him outstanding! Plus acting ability! He's really adorable
17
Jin (BTS)

The most handsome man in the world, respectful, kind, altruistic, empathetic and loving with his family and friends, no one more perfect than Kim Seokjin.
Jin is vry talented! I just don't get why people are underestimating him. His voice is awesome, and he is so handsome, but its just his weak point is dancing. People need to pay attention to the pink princess these days. Be sure to listen to his covers! They are really good.
World wide handsome Jin... His hearts can. Come out from anywhere... Love to see him ...
He's the best hyung that bts have.. He also likes ti whine and a silent person
18
Kim Taehyung "V" (BTS)
He's sweet and cheeky face is so cute. Since this is "Most handsome" ranking, I don't intend to go on about his beautiful personality but he's just too cute. He has this cute smile and yet when he is serious he is breathtakingly hot
Just take a look at this face. In my opinion, and I'm not being biased, he's without a doubt one of the most handsome men in the k-pop industry.
For me he shouldn't only be in the list of the most handsome mens in Korea, but he also should be consider one of the most beautiful men in the world!
I totally love Taehyung because of his great personality, his beautiful face and his handsome face
19
Suga (BTS)

Min Yoon-gi, better known by his stage names Suga and Agust D, is a South Korean rapper, songwriter, and record producer.
Suga is a talented young man. His love of his "Brothers" in BTS shows without his speaking. Sometimes, the less said means more love. Never change Suga!
Suga is the best!
Love you soo much 🥰... He has best smile... My sweet little Meow 🤗
20
V (BTS)
V's face is amazingly proportionate and quite surreal. You cannot take your eyes off him. His features are exquisite
He is adorable
Love love love!
V is so handsome and so cute.He too has a cute and manly voice.Why not make the #1 in the list
21
Rap Monster (BTS)
My "Dimple King"! He is truly under appreciated as a performer. His smile and style are things that the world can learn from.
...I don't know why people hate him but He is the best...AND I as Kajol love him ...Love from me and my family.
22
J-hope (BTS)
He doesn't get enough credit. He is funny, smart and super talented. I could watch him dance all day.
Love the joy that emits from him. Just to see him smile makes my heart feel warm.
My sunshine 🌞 ... He makes us smile all the time whenever e see him ...
23
Park Jung Min (SS501)

I love park jung min 100%.
You are handsome.
Killer eyes
He is very atractive
He is definetlly one of the most handsome,talented, cute, he has all, park jung min os complete sexy carisma! so handsome andsexy
24
Lee Joon (Mblaq)
Lee Joon face is so handsome, his jawline is just AWESOME. His body is also hot, he has chocolate abs and also he ranked top 10 best abs! His personality is making him better
He's the most handsome Korean idol I've ever seen, he has a really hot body and a beautiful face, his personality makes him look even more handsome!
I love everything in him. He's so handsome, funny personality, and he's so kind to his fans. He's so sexy and have nice jawline
Lee Joon has the best personality and he is so cute and hot!
25
Kim Bum

He is really cute and handsome. In boys over flowers I personally felt that he was the best looking in F4 and even him and kim so eun were a better couple than the main couple according to me. He face is cute at the same time handsome. And he is an awesome ACTOR!
He's adorable and an amazing actor. He was awesome in Boys Over Flowers.
He is so damn charming. Touchwood! (At least in "boys over flowers"
You are so cute. You are very talanted in acting. All the best..
PSearch List