Most Handsome Korean Idols
The Contenders: Page 4
61
Onew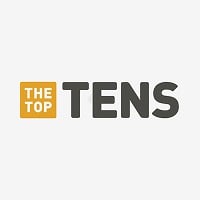 Onew can be a very funny, smart, yet cool male idol!
V 2 Comments
62
Byun Baekhyun
I totally agree with you. He is hot and cute!
He is my bias.. Love him
Yes he is so hot
He is my one and only baekhyun! he deserve to be on top..
V 3 Comments
63
Mark (Got7)
He is the visual of Got7 according to his members. Such a talented and handsome guy that will truly catch your heart
He is the most handsome member in Got7! The way he rap and he's martial arts tricks is an extra point handsome to him. A pretty boy and have a baby face like he's the Maknae even Yugyeom is the maknae
V 3 Comments
64
V (BTS)
V's face is amazingly proportionate and quite surreal. You cannot take your eyes off him. His features are exquisite
HAHA his name was already mentioned before I'm pretty sure! But because is our cute dongsaeng I'll write for him again. HE IS A KILLER PERFORMER but CUTE NEXT-DOOR BOY. His looks is handsome on stage, cute off stage!
He is adorable
Love love love!
V 1 Comment
65 Ji Chang Wook
66 Ghun (X-5)
67
Lee Chan Hee (Teen Top)
CHUNJI oppa, you are wonderful and handsome everyone will know that you are handsome and beautiful if they lok teen top music video sincerely.
V 3 Comments
68
Tao (Exo)
He really looks like a bad boy! But he is actually very childlike and cute.
I prefer tao because of his bad boy look.
Tao, He is really Cute, Handsome, Have a good rap HE IS PERFECT! EXOTIC REALLY LOVE HIM! Please Vote for him! My lovely SHower Romantic AB Kungfu Panda!
Being look like a bad boy of exo!
V 2 Comments
69
Chanyeol (Exo)
He is really handsome! He is really tall and has a pair of really big double eyelid eyes! Not only that, he also has a really cute personality and he can play a wide variety of musical instruments well. He also brings the mood up in EXO and so is known as the happy virus! Besides that, he also can act well, sing well, rap well and also go on variety shows very well!
He is a good rapper and all people will love him after know his funny dorky act
He can not only rap but he also has a deep capturing vocal that makes people fall heads over heels for
He is really talented and he can play many musical instruments like the guitar.
V 6 Comments
70
Lay (Exo)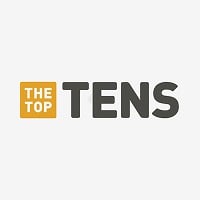 Zhang Yixing, better known as Lay, is a Chinese singer-songwriter, record producer, author, dancer, and actor.
HE HAS TALENT AND IS HANDSOME. So polite and kind too. Sometimes he's too innocent
He is the best
He's the best looking unicon ever
71
Vernon (Seventeen)
Vernon is handsome. can't find the words to describe. I can't believe that he is half Korean. I can't find it in his facial features
Why is he not in the top ten ughh
I feel that he is really handsome. Everybody says that he looks like LEONARDO DICAPRIO. In adore U MV he luks AMAZING! Even his rap skills are awesome. He is one of the most good looking rookie and kpop idol right now
His hair. His jawline. His eyes.Just him. ugh
73
Sungmin (Super Junior)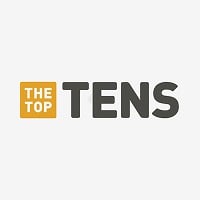 He is most Handsome Korean Idol
He is the most handsome man in my eyes, that's enough.
He is really cute an handsome. The other members r so jealous of his skin. When kyuhyun, eunhyuk, ryeowook and leeteuk came to weekly idol they were asked to rank the suju members sngmin was placed 3rd. I think he is really HANDSOME!
V 1 Comment
74 Lee Seung Gi
75
Jackson (Got7)
His personality is just as sexy and cute/funny as his looks are
Jackson is Wild&Sexy. He call himself that. Jackson is handsome. He is also caring though does'nt fit his title WILD & SEXY but truthfully, he is. Watch 'Roommate Season 2' to see it yourself. Jackson is the guy that you will definitely love
76
Lee Gi-kwang (Beast)
My dear...
77
Jimin (BTS)
What is BTS's Jiminie doing at 96th place?! He is cute, charming, handsome with or without make-up. He is one of the idols who doesn't even need make up to look good! And just search
He's my sweetie..
Jiminie will always be my number one forever. Can't believe he is at 83
I love this human so much. there is so much to talk about him. Jimin is that person who can make me love him even more than I do now. He is so beautiful. His high notes and the way he cares about others. His selcas are beyond perfect. so beautiful and the way he dances, ah I am so done. and have you seen his fan edits? COME ON, It's THE BEST. And his legs? PLEASE, adorable. yes, legs are adorable. just his. He is my number 1 in my hearteu. Forever A.R.M.Y
78
Jo Kwang Min (Boyfriend)
Having a twin brother, they look good together!
Jo Kwang Min is handsome. He is rapper with Min Woo :) he is cute and he have a twin name Jo Young Min. Jo Kwang Min 17 years old but he is have a tallent.
Kwangmin oppa is the best rapper ever, he's look very cute anytime

Saranghae Kwangmin Oppa!
Kwangmin is sooo sooo sooo cuteee and handsome and he is the best rapper... god bless him
V 1 Comment
79
Hoya
Hoya is so talented and really good looking. He is really hard working and is so funny that I can never stop laughing. His smile is the thing I like the most about him - it is the cutest smile I have ever seen. There was one of infinite concert that many people said that after going to that concert they think that Hoya is the visual of infinite because he looked so stunning and handsome in real life. He is a really great dancer as well. He is currently ranked as one of the best dancers of kpop. I think he truly deserves to be in the top ten list.
He looks really cute and I have heard many people say that in reality when they go for infinite concert it seems that hoya is the visual of the group. And his dancing makes him even more lovable and handsome.Plus he is super funny. I think he is one of the most handsome idols in kpop.
He is really handsome! Also, He is good at singing, dancing, raping, acting! He is just excellent
V 1 Comment
80
Thunder (MBLAQ)
His face is like a cartoon character that come to life... Long lean features small head broad shoulders that you only see in manga...
He is very cute. I like how he smiles and I love the contour of his face
PSearch List
Recommended Lists
Related Lists

Most Beautiful Korean Male Idols

Most Beautiful Korean Idols

Top Ten Korean Music Idols

Kpop Idols That Don't Look Korean
List Stats
7,000 votes
112 listings
5 years, 192 days old

Top Remixes (12)

1. Jung Yong Hwa (CNBLUE)
2. Kim Hyun Joong (SS501)
3. Lee Min Ho
Yehsha

1. Jung Yong Hwa (CNBLUE)
2. Jinyoung (B1A4)
3. Doojoon (Beast/B2st)
diyana
1. Kim Soo Hyun (SunMoon / Man From the Star)
2. Kim Hyun Joong (SS501)
3. Song Joong-ki
kimnono
View All 12
Posts
Error Reporting
See a factual error in these listings? Report it
here
.