Poland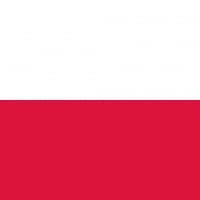 Found on wikimedia.org
Info
Poland, officially the Republic of Poland, is a country in Central Europe, bordered by Germany to the west; the Czech Republic and Slovakia to the south; Ukraine and Belarus to the east; and the Baltic Sea, Kaliningrad Oblast (a Russian exclave) and Lithuania to the north .
Comments
Top
Popular
Newest
I hate this country because of its hypocrisy. My grandmother says "A Pole holds a Christian cross in his hand and a knife in the other hand hiding bahind his back".
Krakow, Wroclaw, Poznan, Katowice, Gdansk, Lodz - they all are boring as hell. Warsaw is only slightly better than the rest, but the nightlife is DEAD.
Should be higher on the list. They love to pat themselves on the back and declare how wonderful and amazing they are. The denial is nearly hilarious. Meanwhile, any non-insane foreigner that lives or has lived there (I have) CLEARLY sees how arrogant, shallow, dishonest, tactless, ignorant, and aggressively rude the majority of them are.
Looking for some nonstop negativity, complaining, arrogance, ignorance, shocking rudeness, racism (I love how they deny this one) dishonesty, inferiority complexes and meeting countless self proclaimed experts on every imaginable topic? No problem! Pack your bags, move to PL, and hang out with the wonderful locals for a few years. You'll laugh, you'll cry, you'll marvel and be amazed...and you may even consider crawling inside a vodka bottle until it's all over.
Racist, antisocial, xenophobic, opportunistic, shameless, stupid, beurocratic nation!

They complain about the past but truth is that a huge portion of society are not much better than the German Nazis they are just too arrogant to admit it or work on it.
The worst people ever. Been around twenty countries and these are worst.
I am from Poland, and I am not surprised that we are on this list. Many people still hate us and think we are poor farmers, even though we are one of the only countries in Europe with a growing economy. But a lot of us are still racist, most aren't OPENLY racist though. I am not racist though
I reply to above reply. Weren't Nazi Germans who were killing innocent Germans. I laugh out loud at your history knowledge.
I did have bad experience about Poland. a woman treated pretty bad without any reason. just because her boy friend hosted me when I travel on road.
You are surprised? Laugh out loud your country Poland is a German country and it's build of innocent blood of Germans you killed. Your history and culture is German. &quotYour&quot cities are actually German. Poland and polish is just a catholic crazy, racist and Nazi country. You always was.
Before Nazi Germany bombed Poland in 1939 and turned it into a cemetary Poland had been the home for most Jews for the last 1000 years! It was the only country in the world who showed that a Jewish people could live in peace and harmony among a Polish Christian nation. Thus Poles and Jews share a great deal of history and culture with each other, which is slowly being rediscovered by historians today. And some Israeli politicians today also share Polish roots, such as Israeli president Schimon Peres (Szimon Perski), who is a Jew with Polish ancestry. Nowadays however, most of the Polish Jews left Poland and either live in Israel or USA. There is also a great deal of Poles living in Germany and Britain. Poles spread around the world to immigrate, work hard and have a better life in other countries, while maintaining the love for their Polish homeland. This is similar to Jews who live anywhere in the world but love Israel as a home or base.
Poland is a bucket of urine to drown rats in.
I don't know what are you talking about. You are human. We are human. There's no difference. We all have different personalities, feelings and emotions, and it isn't depending on our nationality. Racism, homophobia, bad government etc. are very big problems, I admit, but not every Pole is like that. If I meet a person nationality, skin colour, or religion doesn't matter. His/her personality and attitude does. And stop this historical-based hate, it's not that Poland which invaded many countries nor Poland which was fighting with many nations. We didn't do anything, it's XXI century, most of us don't even remember the war! Stop hating anyone for being (insert nationality)! That's racist, maybe you have already met people from that country, but it wasn't this person, you don't know anything about him/her. So, this list doesn't make any sense. We didn't choose where we were born, so give us right to live where we want to live, work where we want to work. And I'm not talking about Poles ...more
Poland is a big bag of odorous excrement.
Basically, this country should never exist.
I think there is some people who are nice but some people not so nice
Look - Ranker Worst Countries in the World.
Nine of ten are liars, scammers, and thieves. Believe it, or learn the hard way.
I'm from Poland, Ivoted only for say that the people who are writing here about Poland knows nothing! 1: Poland is one of the contries witch had the beter teaching level (HAD because that was ruined by the government) But it is still very good. For people who say that Poles are idiots: I have 15 years and I speak 4 lenguages, and in some of the comments you are writing 'pollacks' instead of Poles. 2: We don't hate all the countries like you say. I hate only Russia and Germany, and it is no racism. My hate is not like 'You are German, I will kill you' it is only that I will never live in Germany or serve in the German army. In my mind its betrayal. 3: I don't want Euro in Poland, we have the Zloty and that's the only thing that saved us from the crisis.

In Poland we have a very strong feeling to our sovereignty and there are three things that I should never change in Poland the Liberty, the Currency, and the Religion. This 3 things were the things that saved Poland from ...more
I agree with you I am polish and I can speak English Spanish French and of course polish, I find it irritating that people are bragging about Poland, the truth is when poles came to England for work and there was less work everyone blames it on the poles and to say the truth I admit some people in Poland are a bit idiotic but they don't complain about other people who are idiots in England blaming us for them not having a job, I am 14 and I sometimes get judged because I come from Poland but I don't give up because of people who are mean and I think Poland is ruined by the government so I don't why people judge us
I like your post and your opinion. Poland needs more young people like you. Others can stay in a gutter along with their hatred and lies.
Poland is probably the worst hole I have ever been to.
I don't understand why Polish people are so hated! They are smart and hard working people! They like to stay in the shadows of relations with their allies and other nations ( exept Germany and Russia which have invaded Poland at least 10 times. It is known that Poland has a good relationship with Germany but they hate the bosch ) what makes them hard to invade due to their alliance with the U.S.
Geez, someone here seems to be massively butthurt about Poland :D
They are racist, and not kind ones.
Most of these negative silly stereotypes are placed here by russkies, Lithuanians, czechs and Jews. Russkies - cause they remember beatings they took from us (including conquest of Moscow 1610-12 and lost war in 1920) and even their victories over us don't make them feel any better. Lithuanians - because of big polish minority (Poles win all elections in their country capital :) Czechs are simply jealous smaller brothers and Jews - were killed by Germans in Poland during ww2/holocaust - and they can't stop hating us for not dying with them. Jewish/American Hollywood/media create these silly polish jokes and stereotypes of dirty and dumb retards - not the nicest form of gratitude for giving Jews home for 1000 years.
Too many Polish jokes in United States. Especially with the middle-aged crowd of people
I use to always think that the Polish were super nice. But not anymore. In school there's loads of Polish kids and they group together and abuse me all the time because I'm not white. They're so racist. And I also went to London on holiday and there were so many Polish there and they were all so ignorant. They kept calling me smelly, ugly and then they said apparently I was wearing too much fake tan even though it was my natural skin colour. Its actually so rude. - Hatred
Poland is a beautiful country with amazing cities fascinating nature and really good food I love Poland it's awesome
I'm from Poland and currently living in England. I couldn't imagine living in Poland because of the government and also there are many very racist people, however when I've moved to England people where racist towards me I guess it's not just Poles then... And I'm not racist neither is my family and it's sad to see that so many of you can only think of us as racist and dumb. When in Poland educational system is on such a higher level and I would know as I've attended both Polish and English schools.
Related Lists
Top Ten Universities In Poland
Top Ten Reasons Why Poland Cannot Go Into Space
Best States In Poland

Best Metal Bands From Poland