Most Hated Video Game Characters
LucasMota
The Contenders: Page 21
401
Johnny Cage - Mortal Kombat
The character who was DESIGNED to be hated!
402
Ferghus - Vindictus
He will chew up your equipment and spit it out
403 Dickson - Xenoblade
404 Sarah Palmer - Halo 4
405 Mother Brain - Metroid Series
406 Dr. Regal - Megaman Battle Network
407 Frank Fontaine - BioShock
408
Earthmen/Mother Brain - Phantasy Star II
These people were only there at the very end and yet still my hatred for them and there A.I is through the roof and through there own words they say they destroy palm there is no denying they are the most wicked villains in the series that corrupted and destroy earth and they took joy in inverting the interment they made the people count on the mother brain for everything so they could lead them down the path of destruction by taking it away which is the most wicked thing anyone could do if you've played ps 2 you to would know why I hate them over all its because of there actions that make me hate them more then anything they should be no1
409 Damien Brenks - Watch Dogs
410
Jagran - Final Fantasy Crystal Chronicles the Crystal Bearers
Everyone says that Weil from Megaman Zero is the true meaning of Cruel, but it's really Jegran. It's just that nobody played Crystal Bearers to know that. He told Keiss to retrieve him when, there were other passengers there. Also he ripped some clothings off a female, kidnapped an entire tribe and started killing them one-by-one and he cares more for an airship than the people. The worst thing about him is how he said he serves the kingdom after Layle says ''Don't make me laugh Jegran, you serve only yourself! ". At least you get the satisfaction of killing him.
411
The President - Pikmin 2
Good. God. Okay, remember how greedy Mr. Krabs is? Well, amplify that greed tenfold, take away what little remorse he had, give him a stupid voice, ugly face, and you get this guy. Not to mention, remember that second debt that arose before the events of Pikmin 3? The President was the cause of that debt. And you know what? You people criticize Louie for the cause of the first debt, just because he ate CARROTS! The President caused it by reckless spending, and being a complete idiot. He doesn't care that thousands of Pikmin are dying for the sake of money, he is a heartless abomination. - DemonSpider253
412 X - Megaman X7
413 Zanza - Xenoblade
414
Ballos - Cave Story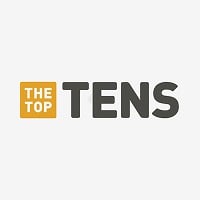 415
Chara - Undertale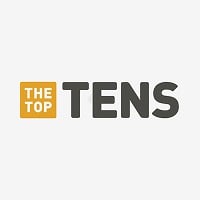 Chara is a character in the game Undertale by Toby "Radiation" Fox who is one of the seven people to fall to the Underground prior to the fall of the player character. His name can be changed by the player and will be assumed as the player character, until the Pacifist Route when Asriel asks for the ...read more.
Please, someone explain to me, how is he higher than Flowey? - TheDancingGhost
416 Annoying Dog - Undertale
417
Wart - Super Mario brothers 2
WART! Why?! You are so hard to BEAT! Reason number 1 : all of the stupid SMB2 levels are hard to beat, if you beat them, you'll have to defeat wart. Reason No.2 : Yes. Wart is a Giant green king frog who spits out bubbles to you, they get launched and try to squash or drown you, SO ANNOYING! Reason No.3 : Every time wart spits out bubbles at the vegibals, he removes a vegibal! Also you need to throw vegibals at wart's mouth or throat, SO IMPOSSIBLE!
418 Dracula - Castlevania II
419 Barthandelus - Final Fantasy XIII
420 Hades - Kid Icarus: Uprising
PSearch List
Recommended Lists
Related Lists

Top Ten The Walking Dead (Video Game) Characters
Most Powerful Video Game Characters

Hottest Female Video Game Characters

Cutest Video Game Characters
List Stats
1,000 votes
574 listings
6 years, 143 days old

Top Remixes (26)

1. Daisy - Mario Series
2. Rosalina - Super Mario Galaxy
3. Aerith - Final Fantasy VII
ParkerFang

1. Ada Wong - Resident Evil
2. Kira - Mortal Kombat Deception
3. Li Mei - Mortal Kombat series
Magnolia

1. Ghetsis Harmonia - Pokemon Black/White
2. Zhang Jiao - Dynasty Warriors
3. The dog - Duck Hunt
wjacob313
View All 26
Posts
Error Reporting
See a factual error in these listings? Report it
here
.