Most Hauntingly Beautiful and Sad Songs
The Contenders: Page 2
21
Hello - Evanescence

Should Be number 1 - mood333
I love it, I love her voice, it's like har voice makes her voice makes me even more sad.
wow
So sad
V 1 Comment
22
Goodbye May Seem Forever - Jeanette Nolan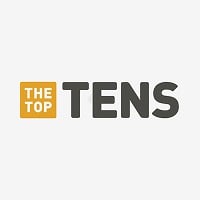 23
Rains of Castamere - Jackie Evancho
Jackie Evancho demonstrates time and again there is no one that can compare with the awesome beauty of her voice. Simply outstanding.
Mesmerized for days since this was released.. on replay for hours.. under a spell.. can't stop listening..
Up, Jackie! You're the best!
Now THIS song is much sadder than "Nella Fantasia." Pride goeth before a fall, that's the tragic message of this song from Game of Thrones. Jackie's voice gives the song a haunting, mournful quality. - BobG
V 2 Comments
24
Fields of Gold - Eva Cassidy

Ever's voice is truly angelic. The way she covered this song is phenomenal! Such a beautiful and calming version of fields of gold. Love love love...
Such an amazing voice! Haunting.
25
Hurt - Christina Aguilera

26
Part of Your World - Jodi Benson

27
Nothing Compares 2 U - Sinead O'Connor

28
I Just Don't Think I'll Ever Get Over You - Colin Hay

29
Let It Go. Idina Menzel

30
Elizabeth on the Bathroom Floor - Eels

This song is simply amazing. The lyrics are so simple, but leave you thinking about their meaning for hours. Especially when you learn that he wrote the song for his sister Elizabeth, who killed herself after a long battle with depression. Such a hauntingly beautiful song.
Short song with long lasting effects. Its about the singers sister during her last moments before killing herself. The eerie electric guitar is like a creepy lullaby.
V 1 Comment
31
Born to Die - Lana del Ray

This song is not just sad. It is a powerful moment to share with Lana, who's such an underrated artist.
Such a great song from a very talented woman.
Only 52? Why? This is a great song, & very sad. - Fan_of_Good_Music
32
Stairway to Heaven - Led Zeppelin

33
Nights in White Satin - The Moody Blues

This is so magical and haunting and I don't quite know why but it does make me have goose bumps after all those years (I'm 57 tomorrow! ) But to me if you don't feel joy or sadness or want to leap around listening to a song then it's almost not worth listening too. I suppose if it's a 'relaxing' tune then it's different!
Totally agree about the line where they sing 'Letters I've written, never meaning to send'...After my divorce sixteen years ago I wrote so many letters and never ever sent them but I did notice as time went by, my letters were less and less angry and bitter and they also became more fair and understanding...it must have been therapeutic for me. I do have to giggle a little because I was quite young then this group were around and unless we saw the actual album we didn't see names of artists or songs spelt out so I thought it was 'Knights' in White Satin,' which is a little bit of a ridiculous image! Sorry one and all if I've ruined the magic! :) But this song will ...more
The beginning of this song almost made me turn it off, but the moment I hit the chorus I was enthralled with the violin, singing and drama of the whole song. "Just what I'm going through they can't understand" Lyrics that would be cliche in any other song, but not in this one. And of course the wonderful flute only adds to the songs appeal.
The most beautiful, haunting, song ever written. There is no comparison by any other group who write their own material.
So haunting it doesn't seem real.
V 6 Comments
34
A Little Bit of Everything - Dawes

35
Forgiven - Within Temptation

Wonderful wonderful song. Amazes me not more people know of this wonderful song and its not more popular and well known
Great song, I also think Our Farewell, Memories & Say My Name are excellent sad songs with meaningful lyrics.
Talks of love and loss and the strength to move on.
36
Baby Mine - Betty Noyes

37
9 Crimes - Damien Rice

This is honestly such a beautiful and touching song. I love listening to it
I cry when I hear this song. Unbelievebly beautiful. So much meaning
38
Mad World - Michael Andrews

This is the most hauntingly beautiful song I have ever heard. The first time I ever heard this was when I was like 9. I was watching Smallville and this song came on at the end of the episode. I have never been more entranced by a song in my life.
39
Everything Means Nothing to Me - Elliott Smith

Definitely was a hard decision to pick between this song and "How To Disappear Completely". In the Radiohead song, the part that always gives me chills is at the end when it almost sounds like he's crying, "I'm not here - this isn't happening. " But in this song... Geez. It's so... Yeah, hauntingly beautiful. Damn eerie. Elliott Smith was the master of hauntingly beautiful songs.
The first time I heard this it conjured such an image that I can still recall it vividly. The back story is also just as striking as the song.
This song is all consuming, making you spiral down into a reality that stops existing the second the song stops. Needle in the hay is worth a mention too
40
Toxic - Robbie Williams

Sad, beautiful and very emotional song
PSearch List
Recommended Lists
Related Lists

Top 10 Sad, Beautiful or Meaningful ABBA Songs

Most Beautiful Songs of All Time

The Most Beautiful Songs of the Rock and Roll Era

Top Ten Kpop Songs With a Sad Rhythm

Most Beautiful Songs from Female Singers of All Time
List Stats
3,000 votes
392 listings
6 years, 340 days old

Top Remixes (11)

1. Angel - Sarah McLachlan
2. Concrete Angel - Martina McBride
3. My Immortal - Evanescence

theOpinionatedOne

1. Hello - Evanescence
2. My Immortal - Evanescence
3. Hallelujah - Jeff Buckley

galaxyseal

1. Hallelujah - Jeff Buckley
2. Creep - Radiohead
3. Nightswimming - R.E.M.

Hajj
View All 11
Posts
Error Reporting
See a factual error in these listings? Report it
here
.