Ten Most High Tech Cities
browney115
What city do you think is the most cutting edge. The most state of the art.
The Top Ten
1
Tokyo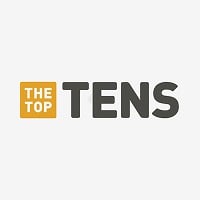 Yeah... I really agree that tokyo, japan leads... I love japan than other country... They are well disciplined than korea.. I hate korea cause they always try themselves to be the top, but they forgot that japan cannot be defeated.. Gogogogo japan... And also japan's high technology starts so early than other countries...
Didn't know they had talking billboards. Or robots. Well, see ya America: I'm gonna go get me a robot! BROUHAHA!
I've always loved japan and have you seen the streets. They are filled with pretty advanced technology
Tokyo is just so amazing at night where you feel like you're in an arcade from all the lights.
V 14 Comments
2
Bangalore
the coolest city, with cool buildings and people of here are cool. it has the biggest mall of asia. - shashwathr
IT is the most high tech city. and it has hundreds of it companies. It has many software technology parks than any other city. it is the best city in the India like the India.
South India has been more urban and industrialized than North India (Although Mumbai and Delhi are quite marvelous). With more impact from Western Influence Bangalore,Chennai, and Mumbai could be the cause for India being a great technological superpower.
City of the future... Bangalore
V 34 Comments
3
Seoul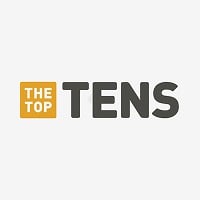 Seoul – officially the Seoul Special City – is the capital and largest metropolis of the Republic of Korea, forming the heart of the Seoul Capital Area, which includes the surrounding Incheon metropolis and Gyeonggi province, the world's 14th largest city and second largest metropolitan area.
Most people haven't been to these cities. Seoul, korea was already picked the highest tech city in the world... Birthplace of Samsung
City with #1 largest wifi network in the world. Enough said
24-hour market, 24-hour sauna fastest internet etc. Tech and services are perfect in here.
So great
V 9 Comments
4
New York
NYC infrastructure is from the 70s that includes roads and subways, now the companies there are high tech and the country NYC is in is high tech
Cool New York City has a high technology more than Tokyo and Seoul - SpencerJC
Internet is in every building here (almost) - browney115
New York should be on 3rd place it's technology is outstanding.
V 4 Comments
5
Hong Kong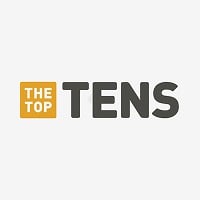 Hong Kong, officially the Hong Kong Special Administrative Region of the People's Republic of China, is an autonomous territory on the eastern side of the Pearl River estuary in East Asia.
Fantastic public transportation, uses one of the world's leading smart card payment systems that can be use for fast food restaurants, supermarkets, vending machines, convenient stores, photo booths, parking meters, car parks and many other retails business. Hong Kong has one of the fastest average household internet speed, and a highly developed mobile network, there are currently five 4G LTE carriers in the region. There are tons of skyscrapers, and lights everywhere.
6
Taipei
Free Fast Wifi every where, Great subway and is great city
Probably the best city I've ever seen
7
Shanghai
Lots of lights cover the place all night. Most of the buildings look like they're from 100 years from now. Shanghai's one of the most high tech cities in Asia. Or maybe in the world. Who put this as 7? This should be at least 4 or 3.
If it's not number 1 now it will be...people obviously haven't seen how fast it is developing
This city is way more technological than New York, Hong Kong and Tokyo. I've been in all those places to confirm it. I'm surprised it is not in the top 3.
Lights everywhere. So many buildings.
V 3 Comments
8
Singapore
Really smart people
number 1
9
London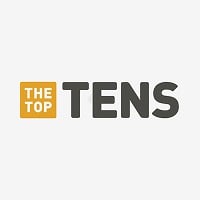 London is the capital and most populous city of England and the United Kingdom. Standing on the River Thames in the south eastern part of the island of Great Britain, London has been a major settlement for two millennia.
Excellent underground transport network and its first in the world, it is also financial capital of Europe
I love London! Should be no. 1! I want.to go there but 1 queztion? How long do you have to be in London to be a citizen? (foreigners)
10
San Francisco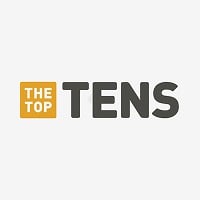 San Francisco, officially the City and County of San Francisco, is the cultural, commercial, and financial center of Northern California.
San Francisco below than Milan, that's a big joke. Those lists are rubbish.
Silicon valley! Actually San Jose is better than San Francisco
The Contenders
11
Paris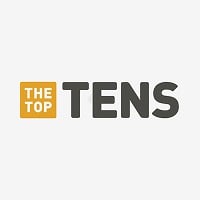 Yes Paris with San-Francisco, Zurich and Tokyo are equal.
Well, I've started working in Paris, I do not think it's the top 1 but it's on the right way to be.
Paris will get in 2016 the first incubator of startups in the world,with more than 1000 startups in once incubator.

Currently only in Paris we find more than 40 Incubators.

Sure it's far from he Silicon Valley, but just to remind you that French people are the first foreigners working in the valley with more than 40 000 French.
France is the 3rd most innovative world's countries in 2016 (Bloomberg - Reuters).
V 1 Comment
12
Berlin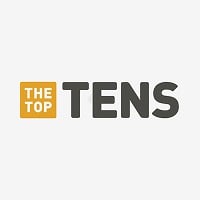 I visited Berlin two years ago and it was my best journey i've ever made, lights everywhere and the Main trainstation is just superb, i've never seen such a great city before!
Should be number 1 or 2.Super high tech like 10 million people live there
Colorful lights cover this place and also have the talking billbouards - browney115
13
Kuala Lumpur
4 airports
14
Tel Aviv
More start ups then any other city outside san Francisco
It is the New York of the middle east
Great city
15
Stuttgart
Hq for many cars like volkswagen and bmw - browney115
BMW is located in Munich and VW in Wolfsburg. Stuttgart is HQ of Mercedes and Porsche.
16
Dubai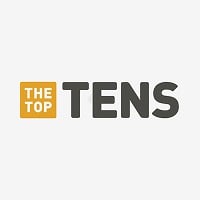 Dubai government supports innovation greatly, and they started to use robots in many sector in its ministry.
Dubai should be on 10th its use of technology is outrageous the technology is pure and good but a Banglore is better in metal so please give a thumbs up.
17
Hyderabad
Hyderabad is a really great place with great infrastructure and many tall buildings.
this place was made to show off all of indias great cutting edge science. - browney115
South Indian Cities such as Hyderabad will be the cause for India's reign of technology dominance in the future
Hyderabad will beat bangalore in it in 2020 its sure hyd is future Indias silicon vallry
V 2 Comments
18
Toulouse
Toulouse for example Airbus Industries, world's best aircraft.
19
Helsinki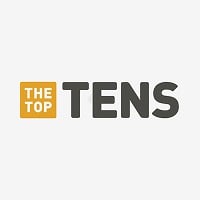 Linus Torvalds started Linux here
20
Las Vegas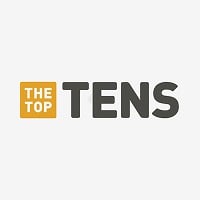 Las Vegas, officially the City of Las Vegas and often known simply as Vegas, is the 28th-most populated city in the United States, the most populated city in the state of Nevada, and the county seat of Clark County.
neon light cover this place - browney115
21 Zurich
22
Montreal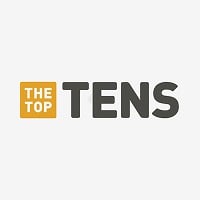 Thanks to its renowned world-class hubs in aerospace, ICT and mobile apps, video games, health siences and advanced technologies, to the fact that it is the second University hub in North America next only to Boston (QS Best Student Cities 2015) and to its uniquely multilingual and creative talent pool, Montreal seems to be worth a top 10 as a high tech city!
Truely hi-tech Canadian mega city, tall skyscrapers, Air Canada, Bombardier inc. and 1000 De La Gauchetière, the Montreal Industries are some of the best in the world, and with that, its one of the safest cities, who wouldn't like this city?
23
Amsterdam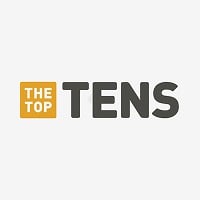 24
Toronto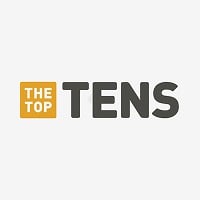 Toronto is the most populous city in Canada, the provincial capital of Ontario, and the centre of the Greater Toronto Area, the most populous metropolitan area in Canada.
Cool place they have high tech hover boards
Awesome place because I live here.
They have drones like spy drones and they all fly
Toronto is a very beautiful city. You see skyscrapers throughout the city. On top of that, Toronto is extremely clean and tidy, it is not dirty like or has the smell of new york.
25
Chennai
This chennai city is one of the most peaceful and competative cities in india and throughout the world. IT is otherwise called as detroit of south asia
South India is what is pushing India to be the best
Chennai is always a beautiful place to live...
Singara Chennai
26
Oslo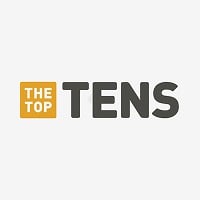 27
Karachi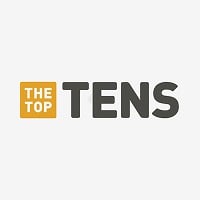 IT Capital of Pakistan as well as Financial Capital of Pakistan. It is one of the best city in the whole world where IT is at Peak.
It is a beautiful city. It is known as the "city of lights".
Only a high populous
28
Istanbul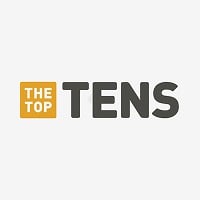 Haha I laugh. Should be in top 5.
29
Madrid
Madrid no.7? It should be no.700!
Telefonica isn't hi-tech company but a infrastructure monopoly in country of Europe's most expensive internet. In some parts of Madrid's metro (for example Metrosur) there's no internet nor mobile coverage.
HQ of companies like Telefonica and with the high-tech industrial town of Tres Cantos as a satellite town
30
Pune
Well Pune is the cultural capital of Maharashtra rapidly growing towards technologies, having huge number of industries. No doubt that Pune is having the greatest nature in India..
Don't read just come & feel..
31
Bhilai
Well developed city, having almost every thing to live well.
Has lot of unexplored potential worth investing
Knowledge hub of central India
32 Manila
33 Lugano
34
Boston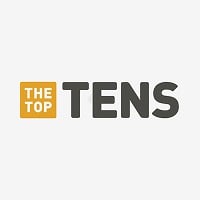 35
Tatanagar
Tatanagar is industrial hub of India...
36 Rotterdam
37
Delhi
It is an outstanding city
I think not now but in year 2032 delhi is best
Delhi is most modern city...
Well new New Delhi is a technlogy city
38
Chapel Hill
It's the Research Triangle -
39 Milan
40
Lisbon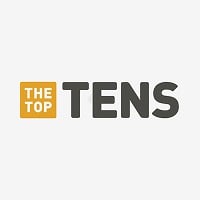 Lisbon is the capital and the largest city of Portugal, with an estimated population of 552,700 within its administrative limits in an area of 100.05 km².
41
Cebu
We All Take Care Of You Using Highest Tech: Brain!
42 Waterloo
43 Tallinn
44
Nice
Sophia Antipolis: is a leading European technology park, located south-west of Nice, France.
Created in 1970-1984, it houses primarily companies in the fields of computing, electronics, pharmacology and biotechnology. Several institutions of higher learning are also located here, along with the European headquarters of W3C and the ETSI.
In the early years, one of the main challenges of Sophia Antipolis was to relate people and to create a sense of community. The "Human Factor" is what was to distinguish the Science and Technology Park in the world as a landmark of science, invention, innovation and research. It was to focus on building an international environment, creating an international community. This means taking into account and improving tenant interaction, networking and cross fertilization of ideas. The concept was that bringing together people from different intellectual horizons and "making" them meet, would bring added value and generate innovation. Many ...more
45 Bordeaux
46 Brussels
47
Chandigarh
Most planned city in India
Chandigorh India s beuttifu smart city
48
Ottawa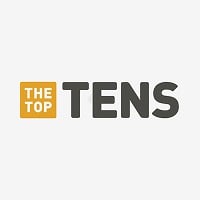 Ottawa is the capital city of Canada. It stands on the south bank of the Ottawa River in the eastern portion of Southern Ontario.
49 Tijuana
50 Bucharest
PSearch List
Related Lists

Top 10 Most High Tech Capital Cities

Most High Tech Countries

Best Tech N9ne Songs

Best Songs On Tech N9ne's All 6's and 7's
List Stats
900 votes
69 listings
9 years, 150 days old

Top Remixes (10)

1. Tokyo
2. Berlin
3. Bangalore
vlado

1. Tokyo
2. Seoul
3. Hong Kong
NicholasYellow

1. Helsinki
2. Paris
3. Zurich
arnoldbu
View All 10
Error Reporting
See a factual error in these listings? Report it
here
.