Maryland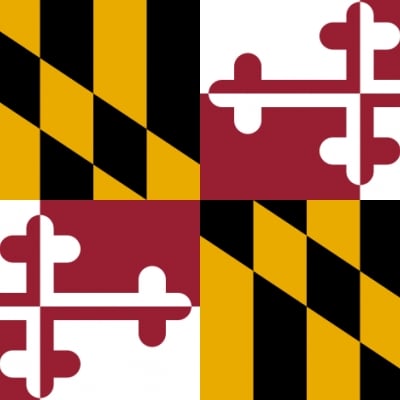 Found on wikimedia.org
Info
Maryland is a state located in the Mid-Atlantic region of the United States, bordering Virginia, West Virginia, and Washington, D.C.
Comments
Top
Popular
Newest
It has the National aquarium and it is where the star spangled banner came from
Maryland has one of the most influential roles in U.S history
Not only is the land that the most powerful city in the world from Maryland, but Maryland has had a major influence throughout the civil war, the cold war,and the civil rights movement. Baltimore was the wealthiest black majority city in the country for most of the US history. It was also where the national anthem was written and the largest port in the country before New York took over.
Now Maryland is the richest state in the Union, it's also one of the most educated.
NASA's first location is in Maryland and is now still it's most important research center. Maryland's public schools are also ranked the best in the country and the top 5 in the country are all in Maryland.
There's so many reasons but it would take forever to list
This state is so important, Maryland is the best state ever! That's awesome! - dsamba1062
I will beat California up for being #1 on this list!
Maryland is awesome, not California!
I think Maryland is important because... Where did you get your independence... Fort McHenry... Where is that Maryland
Maryland won our independence not California
And fort mchenry, California does not have that they also do not have the national aquarium
Government agencies,richest state,2nd largest port on the east coast dc came from the state deep history etc
Maryland has the best weather, the state boasts of all seasons and who could forget the blue crabs and the old bay. Maryland also boasts of federal government headquarters for federal agencies like the FBI, EPA, FDA, nuclear research and a lot more.
Maryland provides a home for most of the Federal employees who work in DC and run the country! The state is home to more than 50 Federal agencies and facilities (NIH, FDA, NRC, NSA, Fort Detrick,NASA, etc) It is home to the science capitol of the world (N.I.S.T.) Maryland has had the best ranked hospital (Johns Hopkins) for 20 years straight! The Presidents plane is at Andrews Joint Base and his retreat is Camp David BOTH in Maryland The Secret Service Training Center is in Md. AND, it is the nations leading supplier of blue crab and soft clams! Without Maryland the country would fall apart! Should be ranked higher!
Related Lists

Top 10 Bands That Performed at Maryland Deathfest XIII

Top 10 Bands Performing at Maryland Deathfest 2016

Best Bands Performing at Maryland Deathfest 2017

Best Music Artists From Maryland