Most Influential Rock Drummers
Criteria: - Drummers are ranked for their influence, innovation, originality, and technical ability.

1 Neil Peart (Rush)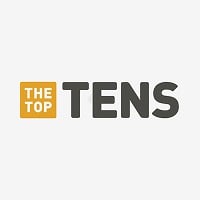 Neil Ellwood Peart, (September 12, 1952 - January 7, 2020) was a Canadian musician and writer best known as the drummer and primary lyricist of the rock band Rush. Peart received numerous awards for his musical performances, including an induction into the Modern Drummer Hall of Fame in 1983, making ...read more.
Influential... Even if you don't think he's the best (he is) or you like somebody more because you swoon over their band like a teenager, Peart undeniably has influenced more drummers than anyone. If you disagree your just basically blind or stupid. Laugh out loud
1. La Villa Strangiato
2. By-Tor And The Snow Dog
3. 2112
4. YYZ
5. Anthem
6. Xanadu
7. Cygnus X-1
8. Fountain Of Lamneth
9. Jacob's Ladder
10. Red Barchetta
Best Album: Moving Pictures (Rush)

Superb, true excellence, top notch musicianship! Listen you all very closely and learn! Feel honored that he was in your lifetime!
How can you not put this guy at one, remember yyz, or spirit of the radio, or tom sawyer, the professor rocks em all
2
John Bonham (Led Zeppelin)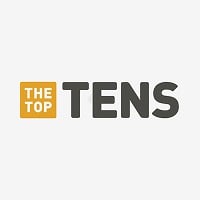 John Henry Bonham was born on May 31, 1948 in Redditch, United Kingdom. Bonham (nicknamed Bonzo) was a professional hard rock drummer who was best known for being the drummer in the band Led Zeppelin. Bonham was also one of the background singers in the band. His drumming is mainly displayed on the ...read more.
While Peart is more technically efficient than Bonham, Bonham is undeniably more influential. He came onto the scene far before Peart did, and was the first true great Rock drummer. This list should probably go more like John Bonham at first, Keith Moon second, Bill Ward third, and Neil Peart fourth. Again, of those four, Peart is the most technically proficient and undoubtedly has some of the best drumming work in all of rock, but in terms of influence, the other three are just better.
Do I really have to explain why Bonzo's the best?! Listen to Four Sticks, When the Levee Breaks, Rock and Roll, Moby Dick, Achilles Last Stand, Fool in the Rain.
Overrated. That's all I can say. His drumming skills are not particularly impressive at all.
The best of the best ask Jason
3
Keith Moon (The Who)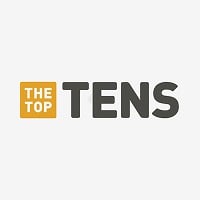 Keith John Moon was an English drummer for the rock band the Who. He was noted for his unique style and his eccentric, often self-destructive behaviour. His drumming continues to be praised by critics and musicians.
1. Won't Get Fooled Again
2. A Quick One
3. Cobwebs And Strange
4. I Can See For Miles
5. My Generation
6. The Ox
7. Bargain
8. Baby Don't You Do It
9. Heaven And Hell
10. Getting In Tune
Best Album: Who's Next (The Who)

Usually competes for the #1 spot with Bonham and Peart. If you compare all three at their peak powers, Moon blows em all away. Unique style which has never been duplicated. Watch him cut loose on Heaven and Hell from the 1969 London Coliseum show.
He is the Jimi Hendrix of the drums-- he set the standard
Neil is from the 80s who do you think he looked up to
4
Ian Paice (Deep Purple)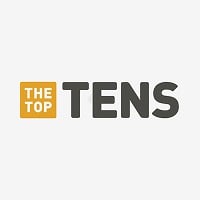 Ian Anderson Paice (born 29 June 1948) is an English musician, best known as the drummer of the English rock band Deep Purple. He has been the band's only constant member since its foundation.
Ian Paice, by far my favorite drummer of all time! I saw him once in 2017, and I'm going to see him at the tons of rock festival 2020 as well. And I've gotta ask about one thing, how is Travis Baker on this list? Just because he can play a bloody 4/4 beat doesn't mean he's one of the best drummers of all time, my vote goes to the master Ian Paice, because that's a guy that really can play drums. I almost clicked on phil collins, but Ian (in my opinion) is slightly better, so don't take it the wrong way Phil but, you get a 2nd place.
The greatest drummer over forty years still the best
He's amazing and VERY underrated
Simply the best
5
Roger Taylor (Queen)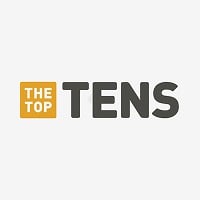 Roger Meddows Taylor is an English musician , multi-instrumentalist, singer, and songwriter born on July 26th,1949 in Kings Lynn, Norfolk. He was the drummer of the band Queen and wrote few of many hits such as "Under Pressure", "A Kind Of Magic" and "Radio Ga Ga". Despite being well known in Queen ...read more.
Great drummer, songwriter and singer. He has 4 octave vocal range, and his falsettos...I just can't...
Simply the best, as a composer, frequence, ability and charisma.
He inspired Yoshiki, but why is he below him? Oh yeah, Yoshiki can play piano, too but does he sing high vocals like Roger does?
He is the best drummer in the world, because he is not only drum player, but he is also the best musician in the world. With out Freddie, he still alive in the music scene!
6
Ginger Baker (Cream)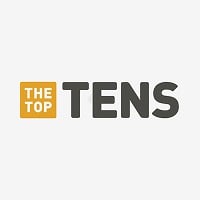 Peter Edward "Ginger" Baker is an English drummer, best known as the founder of the rock band Cream. His work in the 1960s earned him the reputation of "rock's first superstar drummer," while his individual style melds a jazz background with African rhythms.
HE IS LITERALLY THE MOST INFLUENTIAL DRUMMER OF ALL TIME. He pioneered the Double Bass Drum, he invented the Drum Solo, and he changed the face of drumming. He should be #1. Without Baker, drummers like Bonham and Peart WOULD NOT EVEN BE AROUND. Peart even said that Baker was the ultimate inspiration for him drumming. Before Baker, Drum beats were pretty boring, just basic beats. But when he came around, drum beats transformed. You can't ignore him. He deserves #1, not #19.
1. Toad
2. Do What You Like
3. Rollin' And Tumblin'
4. White Room
5. We're Going Wrong
6. Sunshine Of Your Love
7. Sitting On Top Of The World
8. Tales Of Brave Ulysses
9. Those Were The Days
10. I'm So Glad
Best Album: Fresh Cream (Cream)

Just Great!
7
Stewart Copeland (The Police)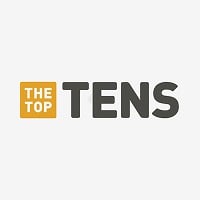 Stewart Armstrong Copeland is an American musician, multi-instrumentalist and composer best known as the drummer for the English-American rock band The Police and for his film and video game soundtracks.
One of the best!
I ilke how he brings reggae into rock
8
Bill Bruford (Yes, King Crimson)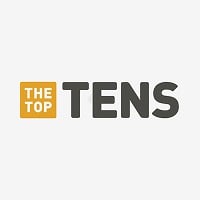 William Scott "Bill" Bruford is an English retired drummer, percussionist, composer, producer, and record label owner.
9
Mike Mangini (Dream Theater; Annihilator)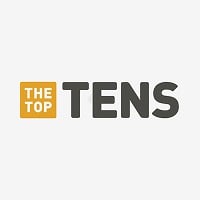 Mike Mangini is an American drummer. Since 2010, he has been a member of progressive metal band Dream Theater, following the departure of founding drummer Mike Portnoy.
10
Mike Portnoy (Dream Theater)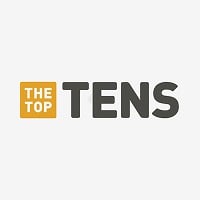 Michael Portnoy is an American drummer primarily known as the former drummer, backing vocalist, and a co-founder of the progressive metal/rock band Dream Theater. Known for his technical skill as a drummer, Portnoy has won 30 awards from the Modern Drummer magazine.
1. Stream Of Consciousness
2. Constant Motion
3. Erotomania
4. Dance Of Eternity
5. 6:00
6. Paradigm Shift
7. Acid Rain
8. In The Presence Of Enemies
9. Lie
10. Metropolis, Pt. 1
Best Album: Awake (Dream Theater)

HONOR THY FATHER!
He plays the hardest drum parts in his solos and songs
Mike Mangini was an equal replacement for him though
The Contenders
11
Phil Rudd (AC/DC)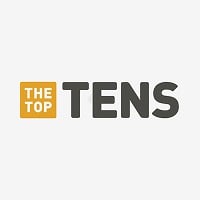 Phillip Hugh Norman Rudd is a New Zealand-based Australian drummer, best known for his membership in Australian hard rock band AC/DC from 1975 through 1983, and again from 1994 to 2015. Upon the 1977 departure of bass guitarist Mark Evans from AC/DC, Rudd became the only Australian-born member of the ...read more.
This is a joke right
12
Cozy Powell (Rainbow, Black Sabbath, Whitesnake)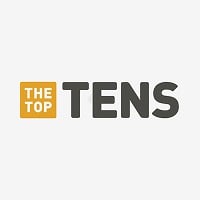 Colin Trevor "Cozy" Powell was an English rock drummer, who made his name with many major rock bands and artists like The Jeff Beck Group, Rainbow, Robert Plant, Whitesnake and Black Sabbath.
He made headlines, when he appeared on the BBC's programme Record Breakers, where he set a world record for the most drums (400) played in under one minute, live on television.
He should be at the top!
13
Dave Lombardo (Slayer)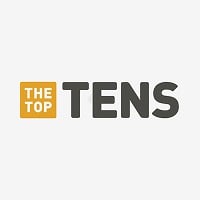 David "Dave" Lombardo is a Cuban American drummer, best known as a co-founding member of the American thrash metal band Slayer.
1. Raining Blood
2. Seasons In The Abyss
3. DNR
4. War Ensemble
5. Angel Of Death
6. Bug Juice
7. Silent Scream
8. Sewn Shut Eyes
9. Agressive Perfector
10. Praise Of Death
Best Album: Seasons In The Abyss (Slayer)

How is this beast not in the top 5 (at least)?
14
Mitch Mitchell (The Jimi Hendrix Experience)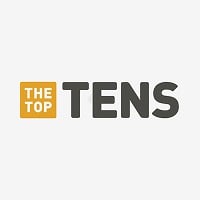 John Ronald "Mitch" Mitchell was an English drummer who was best known for his work in the Jimi Hendrix Experience.
This man inspired a lot of drummers too. He should be on the top ten.
Underrated
15
Tre Cool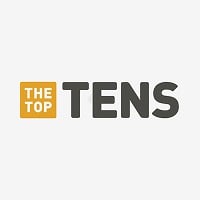 Frank Edwin Wright III, known professionally as Tré Cool, is a German-born American drummer, best known as the drummer for the American punk rock/pop punk band Green Day. He replaced the band's former drummer John Kiffmeyer in 1990.
Green Day
16
Gene Hoglan (Dark Angel, Testament, Death)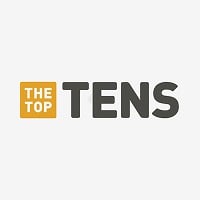 Eugene "Gene" Victor Hoglan II is an American drummer. He is acclaimed for his creativity in drum arrangements, including use of odd devices for percussion effects and his trademark lengthy double-kick drum rhythms.
17
Terry Bozzio (Frank Zappa)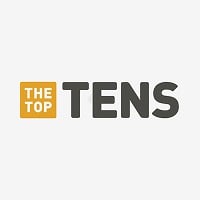 Terry John "Ted" Bozzio is an American drummer best known for his work with Missing Persons and Frank Zappa.
1. Tragic
2. US Drag
3. Duende
4. Spiral
5. Windows
6. Friendly Little Finger
7. The Only Thing She Needs
8. Ms. Pinky
9. Carrying No Cross
10. The Torture Never Stops
Best Album: Situation Dangerous (Bozzio Levin Stevens
18
Yoshiki Hayashi (X Japan)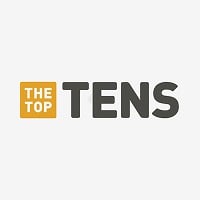 Yoshiki Hayashi is a Japanese musician, songwriter, composer and record producer. Better known by his stage name Yoshiki, he is best known as the leader and a co-founder of the heavy metal band X Japan, for which he is the drummer, pianist and main songwriter. The band achieved breakthrough success ...read more.
You X Japan fans need to calm down and be a little more realistic here. Whether he's good or not, I don't think a lot of people started drumming thanks to him...
Lol 7 you serious? not even in a top 30
Easily, one of the best drummers of all time.
Listen to: Art of Life, Kurenai, Rusty Nail etc.
He is literally the best
Even if you hate rock music, you can't help yourself going "woah" while watching his performances!
19 Phil Ehart (Kansas)
20
Rick Allen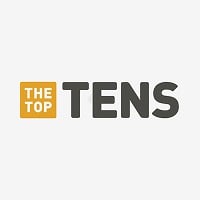 Richard John Cyril "Rick" Allen is an English drummer who has played for the hard rock band Def Leppard since 1978. He overcame the amputation of his left arm in 1985 and continued to play with the band, which subsequently went on to its most commercially successful phase.
He was the first known ever 1 armed drummer ever.
Simply amazing. What the greats do with two arms, he does with one
Def Leppard
21
Jerry Edmonton (Steppenwolf)
I LOVE born to be wild
22
Robb Reiner (Anvil)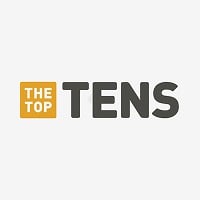 Robert Geza "Robb" Reiner is a Canadian drummer best known for being a innovator of many metal drumming styles and a founding member of the band Anvil.
23
Travis Barker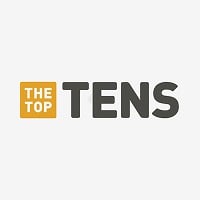 Travis Landon Barker is an American musician and producer, and the drummer for the American rock band Blink-182. Barker has also performed as a frequent collaborator with hip-hop artists, and with the alternative rock band +44, the rap rock group the Transplants, and the alternative rock band Box Car ...read more.
If anything, he's the opposite of influential. He looks so creepy and plays so repetitively that he makes you want to avoid the drums.
24
Buddy Rich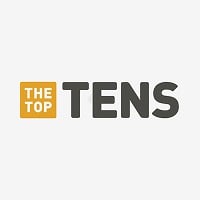 Bernard "Buddy" Rich was an American jazz drummer and bandleader. Widely considered one of the most influential drummers of all time and known for his virtuoso technique, power, and speed, Rich was billed as "the world's greatest drummer" during his career.
While he was kind of a cocky jerk, he still was an incredible drummer. And anyway, this is about INFLUENCE, not how good the person is. Seriously, without Buddy Rich, Bonzo, Neil Pearl, and Keith Moon would have been COMPLETELY different players.
He's so good, he can be a one-man band and still top all others.
25
Butch Trucks (The Allman Brothers Band)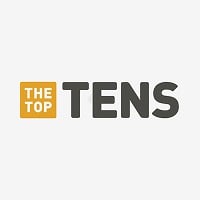 Claude Hudson "Butch" Trucks is an American drummer who is one of the founding members of The Allman Brothers Band. One of Trucks' first bands was local Jacksonville band The Vikings, who made one 7-inch record in 1964.
26
Lars Ulrich (Metallica)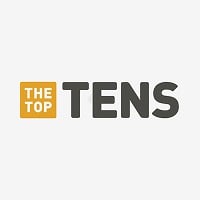 Lars Ulrich is a Danish drummer and one of the founding members of the American thrash metal band Metallica.
The list says "influential", Lars definitely comes in top 15 in terms of influence on rock/metal drummers today.
This one knows how to rock hard
27
Ringo Starr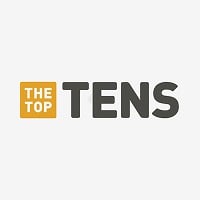 Richard Starkey known professionally as Ringo Starr, is an English musician, singer, songwriter and actor who gained worldwide fame as the drummer for the Beatles.
Yeah? Check the basic dude doing "say the word love" when the rest of the were in diapers. They just never showed ringo and when they get to a few parts he goes crazy like moon but didn't repeat it. He I'd on the cymbal what moon did on the floor Tom but in this 1964 song, Ringo does a fill, just like moon and I'm sure had there been an Abby road 2 (no let it be was recorded first- kills me how. Many don't know that. Ringo influenced many. Do a YouTube search ringo underrated? Song say the word love and that was a decade before all the singers that couldn't play anything, swung the mic around. Zep, who, Beatles wrote stones firstv2 records. Beatles let it be stones let it bleed. Sgt pepper. Stones have something identical. The Beatles changed not only music but politic, the world, governments. Anyone else do that? Paul
Makes about $24, 000 for a 3 minute trip to the toilet.
RIngo is the father of modern rock drummer and, in one way or another, has influenced every rock drummer since the early 60's. Should be at the top of this list.
Why is Ringo below anybody else? Dave Grohl once said that he is one of his inspirations in playing the drums! What a joke!
Nothing special - he is known just because he was a drummer of a popular band. Same for Dave Grohl.
28
Carl Palmer (Emerson, Lake, & Palmer)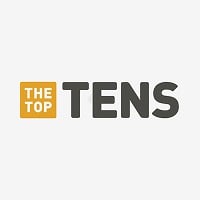 Carl Frederick Kendall Palmer is an English drummer and percussionist most famed for playing with the progressive rock bands Emerson, Lake and Palmer and Asia.
Just saw Carl Palmer last night in Atlanta with Asia anniversary tour. He needs to be much higher on this list, definitely within the top 7. If all the lists have Neil Peart as Number 1 then Carl needs to be very close I said within the top 5 at least. He is a complete machine on the drums!
simply the best, and still going strong
29
Dave Grohl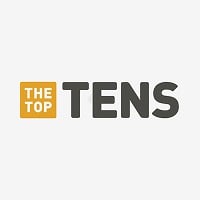 David Eric "Dave" Grohl is an American rock musician, multi-instrumentalist, singer, songwriter, producer and film director. He is best known as the former drummer of the hugely popular 90s grunge band Nirvana and the vocalist/guitarist for the alternative rock band Foo Fighters. He has sat behind the ...read more.
Is a gift from god
30
Rob Bourdon (Linkin Park)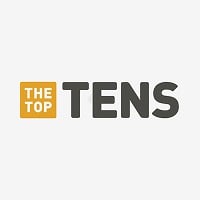 Robert Gregory Bourdon is an American musician, best known as the drummer and one of the founding members of the American rock band Linkin Park.
31
Nick Mason (Pink Floyd)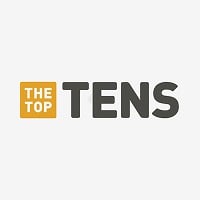 Nicholas Berkeley "Nick" Mason is an English musician and composer, best known as the drummer of legendary rock band Pink Floyd.
This drummer I would recognize from the very fast hit...
Very interesting style
32
Jimmy "The Rev" Sullivan (Avenged Sevenfold)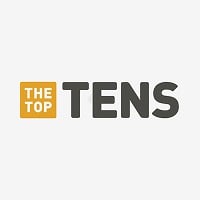 James Owen Sullivan (February 9th, 1981 - December 28th 2009), better known by his stage name "The Rev" (Short for "The Reverend Tholomew Plague") was an American musician, singer and songwriter, best known as the former drummer, backing vocalist and co-founder of the American alternative metal/ metalcore ...read more.
Jimmy? Little jimmy? Here?
1. Beast and the Harlot
2. Almost Easy
3. Bat Country
4. Afterlife
5. Scream
6. Critical Acclaim
7. Blinded in Chains
8. A little piece of heaven
9. Danger line
10. Gunslinger
Best Album:City of Evil
33
Tommy Ramone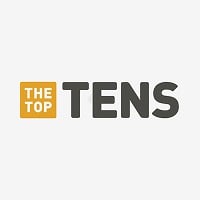 Thomas Erdelyi, better known by his stage name Tommy Ramone, was a Hungarian American record producer, musician, and songwriter.
His drum style was the epitome of punk rock and it became legendary.
34
Marky Ramone
Longest serving drummer for The Ramones at 15 years. Also a living legend.
35
Richie Ramone
The only Ramones drummer to be the sole composer and writer of Ramones songs.
36
Peter Criss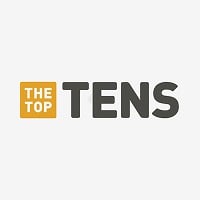 George Peter John Criscuola, better known by his stage name Peter Criss, is an American musician and actor, best known as a co-founder, the original drummer, and an occasional vocalist of the hard rock band Kiss.
37
Chad Smith (Red Hot Chili Peppers, Chickenfoot)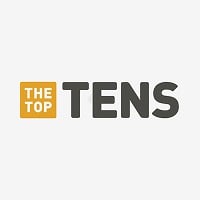 Chadwick "Chad" Smith is an American musician and current drummer of the Red Hot Chili Peppers, which he joined in 1988 and is a member of the Rock and Roll Hall of Fame.
38
Joey Jordison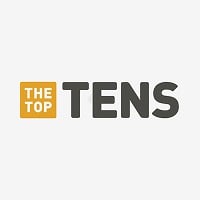 Joey Jordison, is an American musician, songwriter, and record producer, best known for his work as the former drummer and co-songwriter for the heavy metal band Slipknot as well as guitarist in the Horror-punk band Murderdolls. He is the co-founder and drummer for the Blackened Death Metal band Sinsaenum ...read more.
So fast and also creative and he plays for slipknot
39
Matt Helders (Arctic Monkeys)
I'm usually playing this guy's songs...
40
Danny Carey (Tool)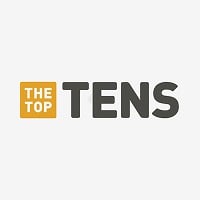 Daniel Edwin "Danny" Carey, born May 10, 1961 in Lawrence, Kansas, is an American drummer and instrumentalist best known for his work in American Grammy Award-winning progressive rock band Tool. He has also contributed to albums by and played with such artists as Zaum, Green Jellÿ, Pigface, Skinny ...read more.
This one is most dominant in his band...
41
Taylor Hawkins (Foo Fighters)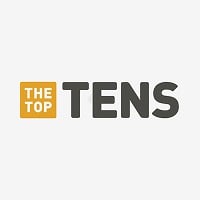 Oliver Taylor Hawkins is an American musician, best known as the drummer of the rock band Foo Fighters.
Greatest album performance goes to 'Wasting Lights'
42
Charlie Benante (Anthrax, Stormtroopers of Death)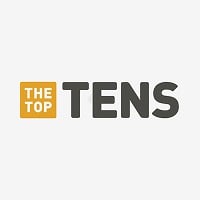 43
Mick Fleetwood
He is just the best drummer in a sense that he doesn't play the same beat on any two songs
44 Tico Torres
BAdd New Item