Top 10 Most Inspirational Rappers of All Time
WillWords
The Top Ten
1
Eminem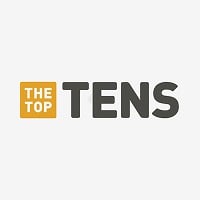 Eminem, born Marshall Bruce Mathers III, is an American rapper, actor and music producer born on October 17, 1972 in St. Joseph, Missouri. Eminem has sold over 300 million records making him the bestselling hip-hop artist of all time. In addition to his solo career, he is a member of D12 and (with Royce ...read more.
HE HELPS YOU GET THROUG LIFE IF YOUR A STAN LIKE ME!
His songs have meaning and not just a lot of random crap that rhymes and just about gang fights, girls, and drugs. He raps about his life and about other peoples lives. He puts in in words and a song.
He's just the best rapper I know and there is a mening in his songs.
Stan
Not afraid
Till I Collaspe
Cleaning Out My Closet
Beautiful
Hailies Song
Going Through Changes
Sing for the Moment
Are just a few of his inspirational songs - RapxGod
V 131 Comments
2
Tupac Shakur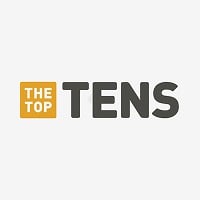 Tupac Amaru Shakur, also known as 2Pac, was an American rapper and actor born on June 16, 1971 in East Harlem, New York. Tupac sold over 75 million records worldwide and has been referred to in multiple major publications such as Rolling Stone as one of the greatest music artists of all time. 2Pac was ...read more.
"Here's a message to the newborns, waitin' to breathe
If you believe then you can achieve
Just look at me
Against all odds, though life is hard we carry on
Livin' in the projects, broke with no lights on
To all the seeds that follow me
Protect your essence
Born with less, but you still precious
Just smile for me now"

Pretty inspiring if you ask me.
Tupac is not Just a rapper but he is a poet, freedom fighter and he also has enough brain power to be president. Eminem is a good rapper but Tupac is just the greatest. His Music is Raw and Authentic. It tells a story and Tupac can make you laugh, cry, dance, be crazy anything. Eminem even said himself that Tupac is the Greatest and most influential artist. Honestly just listen closely to his Words. Tupac has a song that everybody can relate. Just think about it a guy that can make such a huge impact in the music industry at the age of 25 has to be the greatest. If Tupac was still alive nobody would even talk about Eminem. Tupac also suffered many hardships. He only had two pants and a sweate. But he brang himself out of this struggles. He was the only rapper who was not scared to take on the police, and illumanati. His last album was called Killumanati. All these rappers of today are sell outs. So I don't care how famous you are or how much records you sell there will never be a man ...more
You damn right PAC was the realist, just look at the titles to his songs, somebody really dick riding em, but even em gives PAC his props. Tupac lyrics are studied on a college level as a course trident to breakdown what he was saying oh he died at 25 meaning he wasn't at his peak yet
Actual goat
V 68 Comments
3
Nas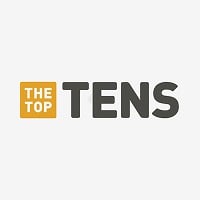 Nasir bin Olu Dara Jones, better known by his stage name Nas, is an American rapper. His album, Illmatic, is considered to be one of the best rap albums of all time. He is also considered to be one of the best rappers of all time.
This guy right his is extremely inspirational Eminem even said he's one of the best. Go listen to I Can by him and One Mic and all his songs with Damian Marley.
Nas is educated he puts into his rap hence his words by default have more depth and substance. he should be number 1
I'm a fan of Eminem and even I can face the fa the that the most inspirational rappers of all time are biggie smalls and Nas. No one is more inspirational than these 2.
Nas is the most inspirational rapper of all time. - keyonpoole
V 7 Comments
4
The Notorious B.I.G.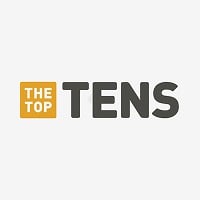 Christopher George Latore Wallace, better known by his stage name, The Notorious B.I.G (a.k.a. Biggie Smalls), is consistently ranked as one of the best rappers of all time. The Notorious B.I.G was born May 21, 1972, he was born in Brooklyn, New York. At the age of 24 The Notorious B.I.G was murdered ...read more.
Not as good as Tupac but really inspirational
The absolute greatest rapper of all time. Scary to imagine how successful he'd be if he hadn't been shot.
Greatest rapper of all time.. Well in my opinion
He was in 2 Michael Jackson songs and he was good. unbreakable and invincible
V 11 Comments
5
Dr. Dre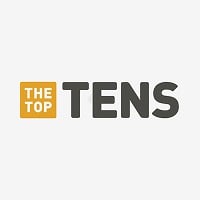 Andre Romelle Young, better known by his stage name Dr. Dre, is an American rapper, record producer, and entrepreneur. He is the founder and current CEO of Aftermath Entertainment and Beats Electronics.
Best Producer of Hip-Hop's History/Strong &Lyrical Text/Excellent Voice
These are Why Dr. Dre is in List
Not only does he rap well, he also produces for other rappers
Forgot About Dre is 1 of the greatest songs of all time Jim Jones thinks he's better then Dre he is on Crack
I myself am a huge fan of Dre but think about it.Dre has never written an inspirational song.he is a great rapper but not inspirational by any standards
V 5 Comments
6
Kendrick Lamar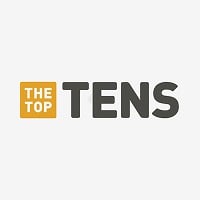 The stuff he says is not just cool it makes a lot of sense. If you don't find it inspirational in any way you probably sick in the head
He has a unique flow and style that many rappers don't have. His lyrics and storytelling is a major factor to why he inspires people.
Should be higher, to pimp a butterfly describes his fight against depression and finally getting out of it, and that's the most inspirational album I have ever heard. And that's saying something
The new and improved Tupac
V 20 Comments
7
Mike Shinoda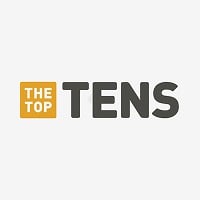 Michael Kenji "Mike" Shinoda is an American musician, rapper, singer, songwriter, record producer, graphic designer, manager and film composer.
"In the end, it doesn't even matter, " is one of the most famous modern song lyrics today. Songs that tell you to let it go, and to be yourself rather than the person people want you to be. He I much better than Eminem, he should be number 1. And plus, Eminem always swears even when he doesn't need to. And his voice is awful. M SHINODA FOR LIFE!
Mike is the best rapper ever along with Eminem... Should be at 2 place at least...
Mike Shinoda is better than any other rapper
Mike shinoda FOREVER - WillWords
Loved Linkin park for my whole life.
For two reasons Chester and the other one is
MIKE SHINODA!
He is a living legend who really enjoys his job.
And raps with feeling and passion not just to get money
like many other people these days!
V 20 Comments
8
Hopsin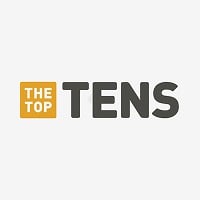 Marcus Jamal Hopson, better known by his stage name Hopsin, is an American rapper, record producer, director and actor from Los Angeles, California.
Hopsin is has always inspired me to do great things and always helps me in tough times
One of the only rappers that doesn't need drugs or alcohol to keep the day going. Speaks the truth and his flow is super consistent.
Hopsin is one of the best rappers out there, listen to his music its definitely worth it. he keeps it real
He creeps me out. - Elijah_Cook
V 27 Comments
9
Jay-Z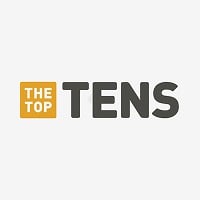 Shawn Corey Carter, known by his stage name JAY-Z, is an American rapper, entrepreneur and investor. He is best known for his album Reasonable Doubt.
So much symbolism in his lyrics that most people don't get it
I don't see how Jay z is inspirational
How is lil wayne above H.O.V. A?
He is way deeper than what eveeryone thinkss
V 3 Comments
10
B.o.B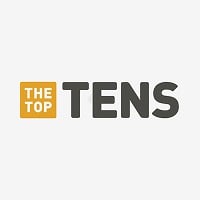 Bobby Ray Simmons, Jr., better known by his stage name B.o.B, is an American recording artist and music producer from Decatur, Georgia.
Most of his songs are amazing but the drugs and sex ones let him done
B.O. B is wack
The way he doesn't talk about the same thing like lil Wayne his word mean same thing then drugs and bitches
His tracks really are an inspiration...sex,drugs,money..not his thing! total Turn Off
The Contenders
11
J. Cole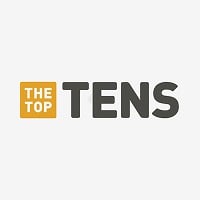 Jermaine Lamarr Cole, better known by his stage name J. Cole, is an American hip hop recording artist and record producer.
Let's look at this list for a second Eminem fanboys. What is the title? Now I know a majority of you haven't heard of Cole or his story, but when you hear the word inspirational, Jermaine Cole beats everyone on here by a mile. He is the definitive every man. Even if his songs which alone should propel him to top ten on this list aren't enough to convince you, his story should crow him number one every time. Grew up in a rough neighborhood with an abusive father and a drug addicted but caring mother. Went to college for a degree but became poor due to student loans, moved to NYC waiting outside of Jay Z's studio for an entire year to hand him his mixtape, gets signed to Roc Nation, becomes a big success and is now one of the greatest rappers of the new generation. If that doesn't make you feel like you can do anything you put your mind to than I think you suffer from some sort of disorder, and because why not DOUBLE PLATIINUUUM WITOUTTT NO FEATUURREZ!
How is J Cole not top 10? Or at least top 15. One of the most inspirational rappers of our generation, if not all time. This list appears to be very random
No clue why j Cole isn't at least top 15, has more meaning in his songs then most rappers above him
Eminem is the most inspiratonal rapper headlights
When I'm Gone
Cleaning Out My Closet
Beautiful
Hailies Song
Going Through Changes
Sing for the Moment
Not afraid
Stan
The entire 8 mile track
Smfh so how u call us EMINEM fan boys when he is a lot greater than j cole and that's a fact no one in this generation can compare to eminem - RapxGod
V 9 Comments
12
Rakim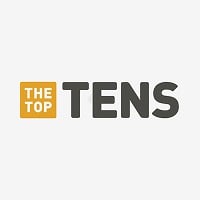 What has the world come to when the guy who inspired all these others here is not number 1? - DaWyteNight
When it comes to the likes of Pac and Eminem, they indicated at some point in their career that Rakim had an influence on their music.
One of the fathers of rap. Shoulb be in top 10 along with kendrick lamar.
13
Snoop Dogg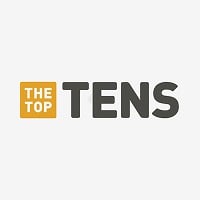 Cordozar Calvin Broadus, Jr., known professionally as Snoop Dogg, is an American rapper and actor from Long Beach, California.
This guy is legendary.. so damn inspirational, deserves to be in TOP 5 - WillWords
The more songs he releases the worse rap is
A very bad rapper
Super Crip
V 4 Comments
14
T.I.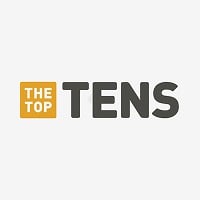 Clifford Joseph Harris, Jr., better known by his stage names T.I. and Tip, is an American hip hop recording artist and actor from Atlanta, Georgia.
He stopped a man from committing suicide. How is that not inspirational?
T.I is THE icon of inspirational rap
Yes he did stop that but you know what else... HE didn't STOP TYGA FROM BEING A PEDO!
And no other rapper or even person on Earth stopped him, so you really can't count that against him. - KUZGUN
15
Drake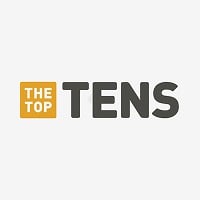 Aubrey Drake Graham, known professionally as Drake, is a Canadian rapper, singer, songwriter, record producer and actor, born and raised in Toronto, Ontario.
Isn't inspirational at all, he didn't start from the bottom whatsoever, he cannot relate to what rappers growing up in Compton and New York City were surrounded by whatsoever.
How's he an inspiration? He keeps saying that he struggled growing up in the hood even though he's never been in the hood. He's from Canada! There are no actual criminals in Canada most of the time.
Funny that drake rhymes with fake. Hidden message? Hell no we already knew he was a fake.
Closest to people
V 11 Comments
16
Common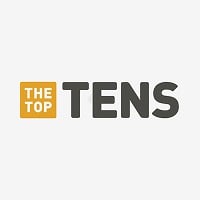 Lonnie Rashid Lynn, Jr., better known by his stage name Common, is an American hip hop recording artist, actor, film producer and poet from Chicago, Illinois.
Honestly Common should be much higher than this - 9713524179
He is the best ever rapper his song are like fire in they sky...
17
Ryan Patrick Maginn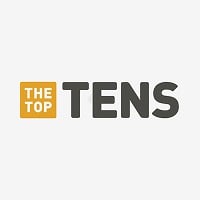 Ryu (Styles Of Beyond) (Fort Minor) (Demigodz) this guy is honestly one of the best, he brings in a new flow, and he makes it better, he inspiees in a intellectual sense
18
50 Cent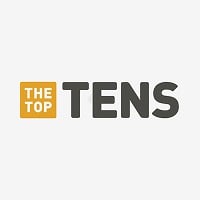 Curtis James Jackson III, better known by his stage name 50 Cent, is an American rapper, actor, entrepreneur, investor, record, film, and television producer.
50 Cent was a true gangster who was shot 9 times and lived, and he got out of the ghetto. His songs aren't all about money and sex most of them have some real meaning.
50 cent is cool and all but I really like Tupac. Tupac was I think is the best rappers of all time and isn't that why he's the prince of rap? Tupac was just like 50 cent... Pac grew up in the ghetto and had a mom affiliated with something that involves crime. 50 cents mom did drug dealing and Tupacs mom was in the black panther group. Again they were gangsta rappers inspirational and alike. So 50 cent is a sort of reincarnation of Tupac
50 cent is one of the greatest rappers of all time, even thought he shot at like 9 times.
A true gangster unlike most who claim they are like Drake and Lil Wayne and he is also quite dope but he hasnt really touched deeper themes like Tupac and Eminem. Certain inspiration isn't really a specialty of his.
V 7 Comments
19
Sagopa Kajmer
Best lyrics, deepest meaning, strongest beats... That concludes Sagopa Kajmer is the best rapper in Turkey and maybe in the whole world!
Sagopa Kajmer big rapper
Best turkish rapper ALIVE!
Sagopa kajmer is the best rapper in the wold
V 3 Comments
20
Vinnie Paz
God Bless, Is Happiness Just A Word, The Oracle, End Of Days etc says it all
Bwahahaahahaa nothing is inspirational about birdman.
Manaman is a badman
PSearch List
Recommended Lists
Related Lists

Most Inspirational Singers / Rappers of All Time

Best Rappers of All Time

Best Persian Rappers of All Time

Top Ten Most Inspirational Songs of All Time

Most Overrated Rappers of All Time
List Stats
2,000 votes
118 listings
4 years, 275 days old

Top Remixes (15)

1. Eminem
2. Tupac Shakur
3. Jay-Z

bforstner53

1. Eminem
2. Tupac Shakur
3. The Notorious B.I.G.

LBJ236

1. Ryan Patrick Maginn
2. The Notorious B.I.G.
3. B.o.B

Jh
View All 15
Posts
Error Reporting
See a factual error in these listings? Report it
here
.