Top 10 Most Inspirational Rappers of All Time
WillWords
The Contenders: Page 2
21
Mos Def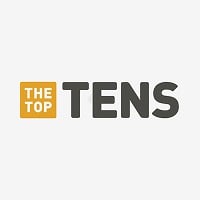 Yasiin Bey, best known by his stage name Mos Def, is an American hip hop recording artist, actor and activist from Brooklyn, New York City, New York.
Lyrical with amazing rhythm, He's lyrics actually means something, not just about money, drugs and girls. Very underrated.
Mos definitely is goat
Lyrics of all his songs are great. - Aman2201
22
LeCrae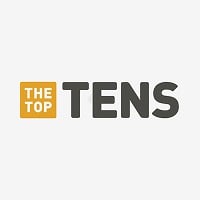 Lecrae Devaughn Moore, mononymously known as Lecrae, is an American Christian hip hop artist, songwriter, record producer and actor.
I'll admit, I don't really like rap anyway, but LeCrae's messages are better than anyone else above him here. His lyrics are often directly inspired or taken from scriptures- usually inspirational scriptures.
Christian rapper, amazing. He raps about his faith and what he believes in. Not only that, he also talks about life
Man Lecrae speak God's truth in his lyrics.. His words mean so much how he testifies his life and his relationship with God in his lyrics.. he is definitely my favourite rapper ever..
23
Chance The Rapper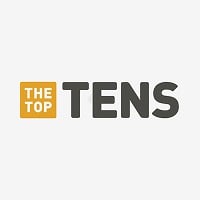 Come on now Chance the Rapper should be top 15 at least
Great positive lyrics.
he's lit
Listen to Hey Ma
Or even Family ft. Vic Mensa

Positive
24
Nate Dogg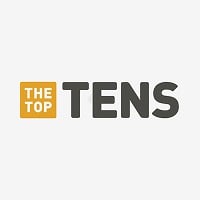 Nathaniel Dwayne Hale, better known by his stage name Nate Dogg, was an American rapper, singer, and actor. He was known as one of the pioneers of West Coast hip hop. He was noted for his membership in rap trio 213 and his solo career in which he collaborated with Dr. Dre, Eminem, Warren G, Tupac Shakur, ...read more.
He is one of the few inspirational rappers
V 2 Comments
26
Immortal Technique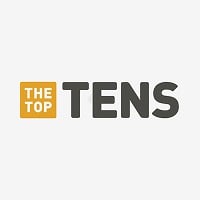 Felipe Andres Coronel, better known by the stage name Immortal Technique, is an American rapper and urban activist from Lima, Peru.
I know that technique isn't for everyone.. his style is more of a political stand view rapping about the government and how we are tricked to think that it Is a picture perfect gov and all others suck, but in reality it is one of the most corrupt plutocracy taking advantage of third world countries. And technique sees through that and demolish them in his killer rhymes. Enough said
Shows real initiative to teach and draw awareness to the injustice cause by greedy governments. Raps about things going on in the world, not just about materialistic views that are being produced in today's music
Hardcore old political rap... Sick beats and killer lyrics that send chills down a spine
Immortal is insane, he should be top 10, Dance With the Devil is just one example
V 3 Comments
27
Lupe Fiasco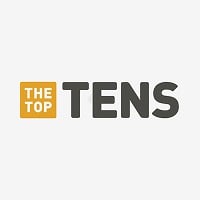 Wasalu Muhammad Jaco (born February 16, 1982), better known by his stage name Lupe Fiasco, is an American rapper, record producer, and entrepreneur. He rose to fame in 2006 following the success of his debut album, Lupe Fiasco's Food & Liquor. He also performs as the frontman of rock band Japanese Cartoon ...read more.
How are mainstream rappers like Lil Wayne, Big Sean. etc. are on this list. Man you never heard Lupe's lyrics at all. Seriously? He raps about political/social issues and also has a great meaning associated with it.
Preach! Like I love Em don't get me wrong. But Lupe ONLY makes inspirational songs. This vote is for inspirational rappers and he needs to be top 5. Get Lil Wayne out of there. I know he's not top 5. But Wayne shouldn't even be top 100
Lupe fiasco words actually make you think and he is not a face like Drake who should not be on this list at all
All he makes is inspirational music nothing else
28
Logic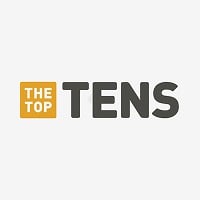 Born on January 22, 1990, Sir Robert Bryson Hall II, better known as Logic, is one of the most influential artists in the rap game today, with amazing lyricism and flow. Logic first gained major fame through making 2013's edition of the XXL Top-10 Freshmen List, and has easily become the most successful ...read more.
Logic is an incredible artist. With his touching storytelling, wicked lyricism and impeccable flow he is one of the leaders of the new school rap. He spread the message "Peace, love and positivity". A true artist to be remembered, and to be admired.
Logic does not talk about drugs and women but talks about real world things like his song 1-800-273-8255 (which is the suicide hotline number) that song saves lives how is this man not in the top 10?
He is coming up hardcore listen to his albums he has. And he's barely 24
€śLogic is a rapper that truelly speaks the truth and knows what's up."
V 1 Comment
29
Kanye West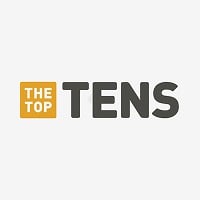 Kanye Omari West is an American rapper, songwriter, and fashion designer. He was born on June 8, 1977 in Atlanta, Georgia. After West's parents divorced, him and his single mother moved to Chicago, Illinois. At the age of 10, West temporarily moved to Nanjing, China, because his mother was teaching ...read more.
Kanye west is one of the most overlooked rappers out there. He always had good music and every album he has is good, unlike other rappers that make bad music over time. He doesn't rap about drugs or violence like the other rappers at the time but he taught us that we can be different and to not care what others say about your decisions. This is something I live by!, and more people should do the same. Kanye west is definitely in my top three Artists, not just rappers, for being different. He IS an influential artist. He is somebody you can listen to with your kids and teach them something while they sing the lyrics.
Should be #1, way above Dr Dre who has no rapping or producing talent. He has ghost helpers for everything.
Just please no





no
30 Celph Titled
31
Easy-E
#3 rapper, behind em and pac. PLEASE don't call him inspirational though
Straight out of Compton - Nadoz
32 Block McCloud
33
Will.i.am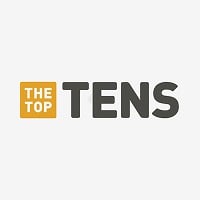 will.i.am is an American singer, songwriter, rapper, and actor known for being the lead vocalist in The Black Eyed Peas. He was born in Los Angeles, California. He has released several solo albums such as "Songs About Girls" and "Will Power" .
He is just plain awesome
He must've been in the top ten. 3 words: HALL. OF. FAME.
Tyga should be called A.ped.i.Am
THE MOST INSPIRATIONAL PERSON EVER - mysterious
34
Ice Cube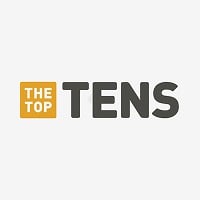 O'Shea Jackson, born June 15, 1969, known by his stage name Ice Cube, is an American rapper, record producer, actor, and filmmaker. He began his career as a member of the hip-hop group C.I.A. and later joined the seminal gangster rap group N.W.A. After leaving N.W.A in December 1989, he built ...read more.
So Tyga is on this list and Ice Cube wasn't this makes me faith in the people who use this site - christangrant
Godammit!
Sick and tired of seeing this Rap God lost and forgotten.
35
Machine Gun Kelly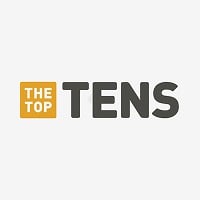 Colson Baker, better known by his stage names MGK and Machine Gun Kelly, is an American rapper and actor, from Cleveland, Ohio.
He literally came from the bottom and truly against all odds held his own as an incredibly unique artist who's been through hell and back. And through all his fame and good fortune he's nowhere near jaded and is, at least in my book, a potential contender for one of the best lyricists alive. A lot of his songs really hit home to me and I genuinely appreciate him. Kells.
Probably the best for he made fight depression while I was down his songs 'Her song' and " See my Tears' are just breathtakingly awesome.
What makes me adore him more is that he's still young but his song way more inspiring than any other rapper that are older than him
Unlike most rappers here,Machine Gun Kelly actually sends a message that anyone can relate to
Listen to his Lace Up album and you will know what I mean
Songs like Invincible thought you to be strong while other songs like Runnin and See My Tears thought you that despite having a hard life,you just have to go through it
Another one of his more recent songs is At My Best that sends a valuable message about embracing yourself and never giving up on being the best at what you do no matter what other people might say to you
I don't know about you guys but I seriously think that this guy is more inspirational than Tupac
Really,listen to Dear Mama,Brenda's got a baby or even Keep Ya Head Up and listen to the songs mentioned above
Which one you can relate more?!
This guy is obviously the most inspirational rapper after Eminem
He has helped me so much in life and my only wish is that they collaborate someday
MGK AND SLIM SHADY FOR LIFE!
V 7 Comments
36
Tech N9ne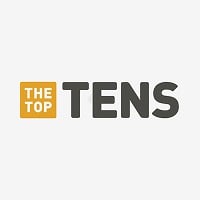 ...read more.
Tech N9ne is amazing as a person & out of this world on the mic! He works so hard & it shows in his music. He is able to write about his true feelings & his thoughts down knowning people will go to his music because its real & he is my inspiration for writing poems expressing myself. Tech N9ne will always be an inspiration to me & I will be proud to say I will always be a loyal fan of the snake and bat till I am dead in the ground & even when I'm dead ill still be a loyal fan!
Most creative, unorthodox rapper out there. Tech N9ne is himself throughout every song and does not let ridicule affect his music.
One of the most underrated rappers of all time! He isn't just dope, real and underground, he shows extreme technical skill. He tackles similar themes to Biggie's and even went to collaborate with Eminem in a mind blowing track "Speedom" ( Judging by technical areas and not speed like most do )
MGK should be on top 10 he's the most underrated when it comes to this game.. Shoutout for the BOSS who spit bullets on every verse.
V 2 Comments
37
Killer Mike (Run The Jewels)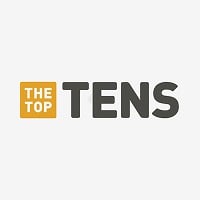 Michael Render, better known by his stage name Killer Mike, is an American hip hop recording artist, actor and activist from Atlanta, Georgia.
38
Honey Singh
He is an awesome rapper in Bollywood. His voice is very perfect for rap. He is so famous of modern stage of Bollywood and teenagers heart as well.
He is a person who has shaked the whole Punab and India by his awesome tracks such as Brown Rang, Dobe Shope, Blue Eyes, Party All Night etc. His song Brown Rang has chart the tops of most viewed Youtube video in India in 2012. He was very poor when he was child and gained popularity due to his Hard Work.
V 2 Comments
39
Norm Ender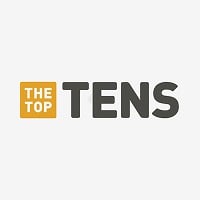 Best rapper in Turkey
40
The Game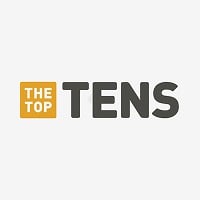 Jayceon Terrell Taylor, better known by his stage name The Game, is an American rapper and actor. He was born on November 29, 1979 in Los Angeles, California. Game spent most of his childhood in foster care (up until high school) even though he knew all of his brothers and sisters. Since 2002, Game ...read more.
He an inspiration, not the best rapper but inspiring
The Game deserves a spot in the top 20.
El Chapo is insane. It's awes Me in every way. - AlphaQ
The game a true survivour coming from the streets of compton to sloughtering 50 cent, tony yayo, buck and loydd. Lyrically and physically he is a 100% hood telling stories from the hood that are easy to relate to, how he grew up, betrayal, his familly, his life experiences and his pain. Hate it or love the game is one of the greatest gangster rapper since big n pac he is the last of a true dieng breed the last of the gangster rappers.
PSearch List
Recommended Lists
Related Lists

Most Inspirational Singers / Rappers of All Time

Best Rappers of All Time

Best Persian Rappers of All Time

Top Ten Most Inspirational Songs of All Time

Most Overrated Rappers of All Time
List Stats
2,000 votes
118 listings
4 years, 277 days old

Top Remixes (15)

1. Eminem
2. Tupac Shakur
3. Jay-Z

bforstner53

1. Eminem
2. Tupac Shakur
3. The Notorious B.I.G.

LBJ236

1. Ryan Patrick Maginn
2. The Notorious B.I.G.
3. B.o.B

Jh
View All 15
Posts
Error Reporting
See a factual error in these listings? Report it
here
.