Top Ten Most Inspirational Songs of All Time
reigne27
The Contenders: Page 3
41
Alive - Pearl Jam

42
One Moment in Time - Whitney Houston

This song is very inspirational, but most of Ms. Whitney Houston songs are. Her voice is a gift from God. I found her most top five inspirational songs are The Greatest Love of All, Miracle, Nothing but love, I Look To You, and my personal favorite I Didn't Know My Own Strength. Rip Ms. Whitney Houston.
Every time I hear this song, I feel like crossing the finish line at the Olympics.
Should b rated much higher!
This brings me t mymind with my husbun
43
'Till I Collapse - Eminem

This song should be either number one or number two with lose yourself
It should be umber 2. Bon jovi isn't inspirational at all... WHO IS LISTENING BON JOVI WHILE TRAINING?
This one got me through high school exams haha
Inspires me to pull s*** out of myself - CHECK
Inspires me to diss other rappers - CHECK
Inspires me to say "YOU GOT A F***** PROBLEM WITH ME" to someone

And what was that about the press having a wet dream?!
V 2 Comments
44
Dream On - Aerosmith

This song is easily one of the most motivational songs ever! Deserves to be much higher on this list..
This is so inspirational I love this list and I love aerosmith I wish I could see them in concert
SHOULD BE IN TOP 10... Dream until your dreams come true:)
Sing for the moment... sing for the laughter... sing for the tear...
When Steven Tyler gets his voice up toward the end: "DREAM OOON! DREAM OON! DREAM OOON! ", you feel motivated beyond belief.
V 1 Comment
45
Fix You - Coldplay

Dear Lord, this is unfair;this has to be number 1 here;this is a truly amazing song.. A miracle.. Chris martin is prodigy, amazing lyrics, soul touching music and soothing voice...
How a man cares for a woman's health truly inspire in as some people these days would not care what happened to a woman who they know.
I saw a live video of this song... I cried so much... Such a beautiful... Meaningful... Inspiring song it is...! Great work by coldplay...!
Must listen... It heals all pain...!
Has to be in Top 10. Listen to the lyrics. He literrally wrote this song for a loved one that passed away. It tells them to move on no matter how hard times are.
46
Complicated - Avril Lavigne

Don't trying to be cool, 'cause you just like a fool to me, be yourself. And don't making anything some much complicated 'cause I see the way you're acting like somebody else, it gets me frustrated
This song can be not be remembered for meme's but the song lyrics and music video
47
Baba O'Riley - The Who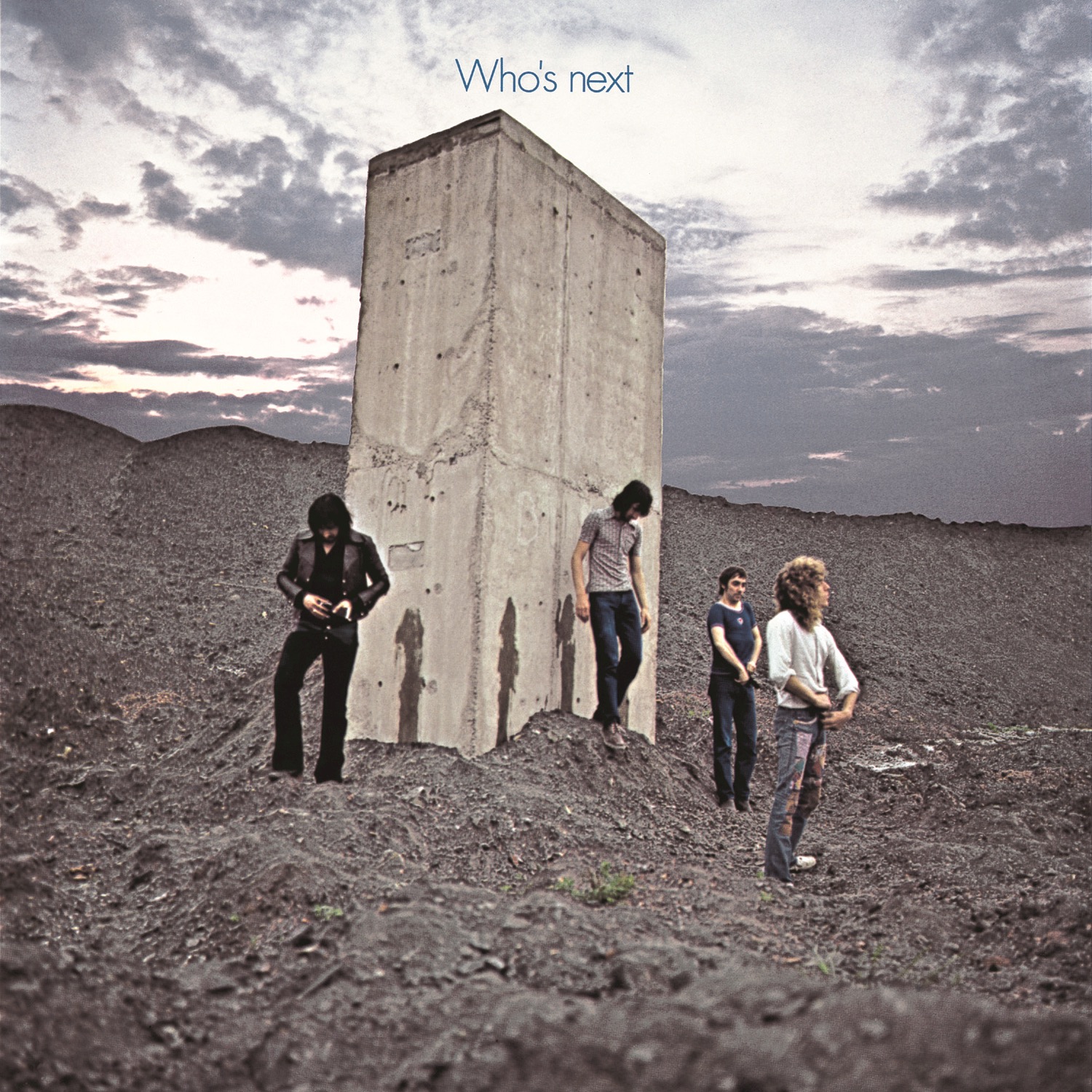 48
I Love the Lord - Whitney Houston

My favorite Whitney Houston Song! - beatles5
49
Aftermath - Adam Lambert

50
Edge of a Revolution - Nickelback

Never thought I would be calling a Nickelback song inspirational, but here I am. The hook just gets you hyped!
51
Hold Your Head Up - Macklemore

52
Fast Lane - Bad Meets Evil

53
The Show Must Go On - Queen

Easily number 1. I love this song. Freddie sang it even when he was very sick with the disease HIV/AIDS. I am appalled every time at how well he sang. And he wrote it show he wasn't giving up. He was gonna fight till he dies.
And he showed up till he died. Unlike some singers nowadays who call in sick for a cold.
Freddie, I love you forever.
Keep going, even when you don't think you can!
Buhu, I wanted to vote for Spread Your Wings (underrated Queen song that inspired me to actually do my homework assignment), but I couldn't find it. Bah, this will do. The Show MUST go on, after all. Freddie is dying, and he's telling you to go on. Now THAT's inspiration!
37? I think it's better than that. Every time I listen to this song I am moved and I'm not even a hardcore Queen fan.
V 2 Comments
54
Numb - Linkin Park

This song is the LEGEND. It should be amongst in the top 10 position
V 3 Comments
55
Fight Song - Rachel Platten

This is one of the most inspirational songs I've ever listened to. It's a song that makes me feel so much happier with myself after listening to it. Rachel Platten certainly made a song that lifts my spirit.
One of the best song one has ever heard...
I am literally speechless. Just- ugh, ehh, ahh, I don't know. This song is really garbage. Boring and generic beyond belief.
V 1 Comment
56
Blow Me Away - Breaking Benjamin

Great song showing how to live each day you have to get stronger and keep going on
V 1 Comment
57 Lost - Pogo
58
Ooveru Pookalume - K.S. Chithra
Dedicated voice of Chithra make inspire to success the world, its wonderful
Confidential lines, gives the hope, In this song you can hear only the voice of K.S. chithra, not much music, it has a string which injects you a will power to face the consequences.
I am so lucky to listen it once and I fell in love. I watched it with English subtitles though.
Listen to this when you are feeling down
V 4 Comments
59
The Climb - Miley Cyrus

It is a very amazing song. The idea of this song is brilliant. Miley Cyrus's voice is excellent. This song tells us to keep climbing our dream. It also tells us about every steps we make to climb for our dream.
The climb is such an inspirational songs.. It teach us how to see our life.. Life is a climb, but the view up there is great.. It means that life should be view as a journey which is difficult but rewarding..

Go on, climb your own mountains of life, climb your mountain of dreams.. No matter how hard it is, just don't stop trying..
I really love Miley Cyrus. And I love this song too. It is just awesome
I like this song so much I feel like crying because the story behind it is that you can be strong no matter what and if you ate getting bullyed tou stronger then anything so don't be afraid to show who you are just be you I hope you guys use what I said because this will help and I will happy to help anybody who feels like they are getting bullyed tell me right here
V 6 Comments
60
With a Little Love - Modern Talking

PSearch List
Recommended Lists
Related Lists
Reasons Why the "Most Inspirational Songs of All Time" List is Inaccurate.
Best Songs of All Time
Best KPOP Songs of All Time
Most Beautiful Songs of All Time
Best All Time Low Songs
List StatsUpdated 27 Feb 2017
12,000 votes
562 listings
8 years, 24 days old

Top Remixes (39)

1. You Get Me - Tom and Angela
2. Falling In Love - Angela
3. When Will My Life Begin - Mandy Moore
puccagirl

1. Teenagers - My Chemical Romance
2. All You Need is Love - The Beatles
3. Common People - Pulp
TomTheHetalian
1. Blow Me Away - Breaking Benjamin
2. Never Too Late - Three Days Grace
3. The Diary of Jane - Breaking Benjamin
underworldangel
View All 39
Posts
Error Reporting
See a factual error in these listings? Report it
here
.