Top 10 Most Interesting States
TheDriver
The Top Ten
1
Hawaii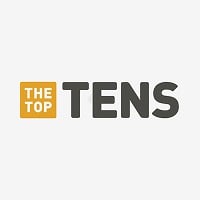 Hawaii is the 50th and most recent state of the United States of America, receiving statehood on August 21, 1959.
I cackled when I saw this. Hawaii is just another tourist trap, in reality. It's corrupt, underdeveloped and not cool at all. It's hot and humid very often, which is sometimes really fatal!
Beautiful, safe, full of wildlife and it feels like Asia, but with the comforts of the U.S.
My parents have been to hawaii and they love it they say it is beautiful and cool my dad and mom have been there for there honeymoon my dad has already been there one time before he got married and my mom has been there for her first time and it is really expensive there and unusual houses but that is what it makes the most recent state the most interesting
It is so cool like I wanna live there
V 32 Comments
2
Florida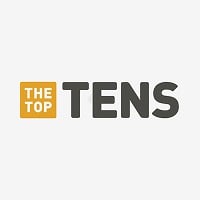 It is too humid there
Very interesting
Because disney world is rhere
Its beautiful there :O
V 32 Comments
3
California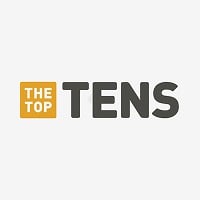 California is a state in the Southwestern United States. With 39.6 million residents across a total area of about 163,696 square miles (423,970 square kilometers), California is the most populous U.S. state and the third-largest by area. The state capital is Sacramento, and the largest city is Los Angeles. ...read more.
California for the win
It is my home state and I think it is a great place for every one because there is a huge verity of many different activities for anyone
I love California! There are so many sights to see!
Interesting for misandry! - Maddox121
V 37 Comments
4
Virginia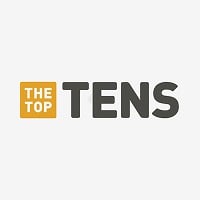 Virginia, officially the Commonwealth of Virginia, is a state located in the South Atlantic region of the United States.
VA is awesome and the beach is amazing
It is where some of the famous presidents lived
There is so much American history in Virginia! - Ajkloth
First of all, it has a lot of history. Second, it's my home state Third, the beach is amazing
V 4 Comments
5
Texas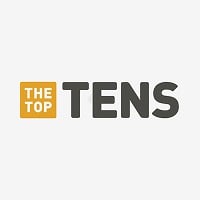 Texas is a state in the Southern USA. It is the second largest by area and population. Its largest city is Houston.
Texas is one of those states with the most interesting histories ever! They were originally a republic!
This was the only state that used to be a republic
I've never been, but it's amazing, and it's on my list
Cool
V 21 Comments
6
New York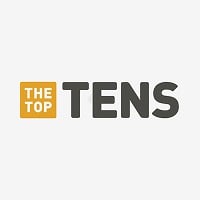 New York is a state located in the Mid-Atlantic Region. New York was one of the original thirteen colonies that formed the United States. With an estimated 19.54 million residents in 2018, it is the fourth most populous state. In order to distinguish the state from the city with the same name, it is ...read more.
They have a long history
New York has many amusments
NEW YORK IS awesome
They have amazing food
V 25 Comments
7
Massachusetts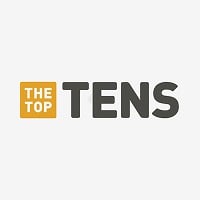 Massachusetts, officially the Commonwealth of Massachusetts, is the most populous state in the New England part of the northeastern region of the United States.
Best state in the country! Beaches, mountains, cities, beautiful towns, rich history, sail towns, Nantucket, Martha's Vineyard, Cliff Beaches on the Cape, Boston alone...

You go from the wealthiest of the wealthy to blue collar working man towns.

Best state hands down.
Its pretty good
Maryland > Massachusetts = New York
Boston has everything! It's just plain nice there, so I would say Massachusetts is pretty good!
V 7 Comments
8
Maryland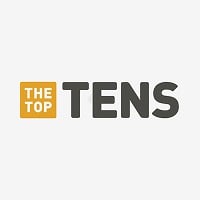 Maryland is a state located in the Mid-Atlantic region of the United States, bordering Virginia, West Virginia, and Washington, D.C.
Tiny,but mighty. There is lots to learn more about..
It's the most unique state in the United States of America. Oh, and Washington D.C. is located withing Maryland's (and Virginia's) soil/land. And the most important of all of Maryland: Chesapeake Blue Crabs.
Washington D.C. is located in Maryland's soil. Plus, the state flag is distinguishable.
Maryland IS the MOST interesting state
V 12 Comments
9
Vermont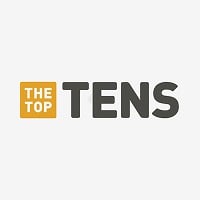 Vermont seems like a wonderful people ace to live in
It's the smartest state true fact - Wolfpelt
Vermont = boring times three hundred
The maple syrup tastes good
V 3 Comments
10
Arizona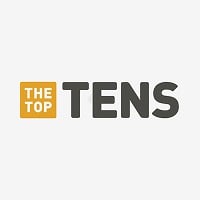 Arizona is a U.S. state in the southwestern region of the United States. It is also part of the Western and the Mountain states.
I am from here and I love it! But I noticed most people were commenting on the features like Grand Canyon, mountains, etc. This is very cool, but also notice that cities in Arizona like Phoenix are absolutely awesome. Most people think of Arizona as an undeveloped desert, but when you get into the city part of it, it is very similar to LA or Chicago just less skyscrapers and slightly smaller.
Wow! I jave lived in Arizona for my whole life! I t is amazing. So much mountains and canyons and deserts. It has a lot of Wild West features like the town of Tombstone. And the Grand Canyon is spectacular. If you have ever been to the Grand Canyon you know what I mean. It is the best of the best. I am so glad Arizona is on this list! It would even be better if it were higher. Another thing is education. Arizona has some of the best education in the US. Awesome, awesome, and awesome. If you are thinking about moving to a different state, Arizona is your best bet. Go AZ!
I hope I like it I will be moving there soon! I have a? Do u usually see snake and big spiders
I live here and there is so much to do and to love in this wonderful state and all my friends that come and visit love this state!
V 9 Comments
The Contenders
11
South Carolina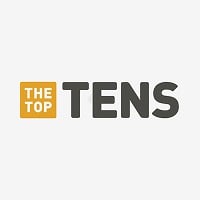 South Carolina is a state in the southeastern region of the United States. The state is bordered to the north by North Carolina, to the south and west by Georgia across the Savannah River, and to the east by the Atlantic Ocean.
Our state is a great place to go on vacation, and has many historic sites to visit, like fort sumter, the old charleston jail, and etc
It's amazing here! I've grown up here and I'd say it's the place to be. From our great outdoors to just staying inside to enjoy some country cooking! I love South Carolina
This place is probably one of the best places to go on vacation. There is always something to do in South Carolina. - HauntingStomper
It might be cool to see my cousins!
V 5 Comments
12
Georgia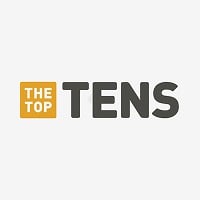 Georgia is a state located in the southeastern United States. It was established in 1732, the last of the original Thirteen Colonies.
Hitler was born here
Brith place of coke - Jabber
Georgia has the kindest people and it has all four regions. Its like a mini country with beaches, mountains, plains, and valleys all in one state. Plus there are big cities and small towns where everyone knows one another and takes care of each other. The house prices are great and the movie industry is growing extremely fast.It is also a great place to have a small business because it is easy to get your name around a small town. You often see movie stars walking around, The Walking Dead is filmed here (in Senoia) and it is a great place to live.
Ga has the great ability of having major cities and then a couple hours away redneck country. It's awesome.
V 5 Comments
13
Minnesota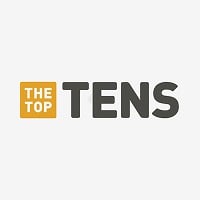 Minnesota is a state in the Midwestern United States. Minnesota was admitted as the 32nd state on May 11, 1858, created from the eastern half of the Minnesota Territory.
Ah yes, my home state. The lakes are beautiful, the winters can be long but they're fun f you get into skiing or snowmobiling. And there isn't a state with a better summer or fall. Minnesota also has more history than you might think. The north shore of Lake Superior is full of old fur trapping headquarters and Native American forts. The "little house on the prairie", of Laura Ingalls Wilder fame, is near the town of Walnut Grove, and there are historical markers all along the Great River Road, along the Mississippi in the southeast part of the state. Minnesota has also become very diverse racially and elected Keith Ellison, the first ever Muslim member of Congress. We were also the first state to vote against the "marriage is only between a man and a woman" resolution. So we're an historic state already, and becoming more so all the time.
There is a lake every square mile. There are more different fish species in Minnesota than any other state. People are very happy up here. We are used to the cold and can still go to work or school with a foot of snow without a problem. Very safe and the people are very friendly. We do not have very many big cities, which makes it a great place to come if you want to escape the concrete jungle for a while.
Minnesota should be at the top because of the cool sights!
I Live here and I LOVE it!
V 5 Comments
14
Delaware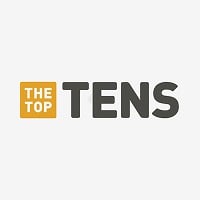 Delaware is one of the Mid-Atlantic states located in the Northeast megalopolis region of the United States.
We have arbys yet we aren't fat. :0
Best state ever!
Deleware is the first state. They are home to coasts to the Atlantic Ocean and historic site after historic site! My ancestors imigrated to deleware from Denmark in 1641 but they eventually moved to Indiana. Deleware deserves it's position on the top 20 states list.
15
Alabama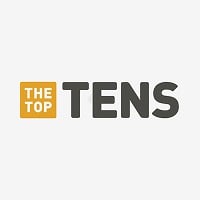 Alabama is a state located in the southeastern region of the United States. It is bordered by Tennessee to the north, Georgia to the east, Florida and the Gulf of Mexico to the south, and Mississippi to the west.
Alabama is the best, It has all four ecosystems! It is awesome here!
Swet home aaalabama
There are so many attractions and so much historical sites in Alabama. The weather is great all year round and we love football!
People who say Alabama sucks. Have obviously never been to Alabama.
V 2 Comments
16
Kentucky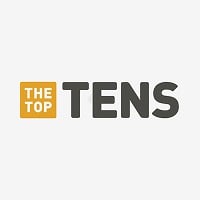 Kentucky, officially the Commonwealth of Kentucky, is a state located in the east south-central region of the United States.
Kentucky is very interesting. It has the largest cave in the world, good food, and some great attractions.
I love Kentucky especially Louisville! Beautiful!
WE are bad ass
it sucks
V 1 Comment
17
Washington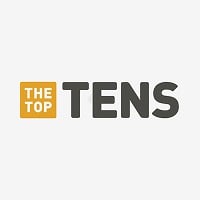 Washington is a state in the Pacific Northwest region of the United States located north of Oregon, west of Idaho, and south of the Canadian province of British Columbia on the coast of the Pacific Ocean. It is the only state named after a president.
We have stuff, I guess. - Cyri
Beautiful mountains, gorgeous waters. Green and friendly.
We have the only tropical rainforest in the northern hemisphere, plenty of scenic mountains, the emerald city (seattle), and balanced weather (guys it isn't ALWAYS raining)
One of the best for tourist attractions
V 2 Comments
18
Ohio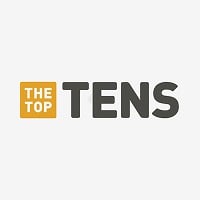 Ohio is a state in the midwestern region of the United States. Ohio is the 34th largest by area, the 7th most populous, and the 10th most densely populated of the 50 United States.
Seven presidents came from Ohio, the Wright Brothers, Football Hall of Fame, Cedar Point: the number 1 Amusement Park in the world for 16 years in a row, Kellys Island, Kings Island and so much more! Vote Ohio!
Football hall of fame
Ohio is the best!
Ohio should be even lower, There is nothing to do here
V 1 Comment
19
Nevada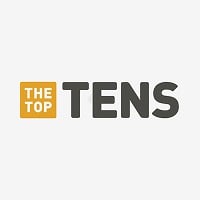 Nevada is a state in the Western, Mountain West, and Southwestern regions of the United States of America.
Vegas is awesome
I've lived in vegas my whole life 33 years, and hands down, the best place to visit,party,bring the kids, you name it we have something for everyone
How is this 21?
Nevada has a city called Las Vegas that is large and has great hotels like planet Hollywood and most of Nevada is covered by dessert but at least is great.
V 2 Comments
20
New Hampshire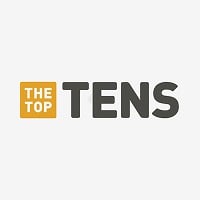 Democrat one year. Republican the next year. Many independent voters irregardless of their party affiliation. Just over 1 million population and barely growing. - mgenet
N. H, love it.39,000 troops sent in the civil war. I'm a New Hampshirese so I love it here. A lot of things to do here. - samuelbean
Does it have good entertainment
Hurry need it now
V 1 Comment
21
Oregon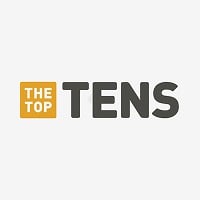 Oregon is a state in the Pacific Northwest region of the United States. Oregon is bordered on the west by the Pacific Ocean, on the north by Washington, on the south by California, on the east by Idaho, and on the southeast by Nevada.
The coast is beautiful!
Oregon has many interesting features, including the Oregon Trail
22
Indiana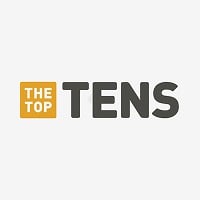 I've lived in Indiana for three years, it's boring, it's so boring it makes the small southern country states look intelligent & interesting. Drinking & drugging are the past time, but the senior citizens love their corn fields & their old fashioned racists ways. I can't wait to get out of Indiana.
So, lived in many states, including NW Indiana. Most people who love it, never lived anywhere else. Favorite pastime: Drinking. Why, because there is nothing to do. I love the ocean, fresh seafood and snowcapped mountains. West Coast has it all. The only thing good about NW Indiana is that it's close to Chicago (yes, a different state). Not a fan KKK presents, either. Being partial to the Left Coast, I'm not used to these attitudes. The small towns name their business with K's to show Klan loyalty..Koby's Kuntry Kitchen and Klassy Karl's Kar-shop.
This isn't just a guess, I know this. Indianapolis is where the KKK originated. That said, I love the people have huge families that are very close. That's where all my extended family lives and for that reason, Indiana gets a pass from me!
Indiana is amazing if you love the contry it is corn feilds in north and giant hills in the south they have lovely camsites and nice cities such as Indianapolis, fort wayne, Noblesville, and bloomington
Honestly, how did Indiana make it on this list? I live in Indiana and let me tell ya, all we have is corn fields. No kidding. Indianapolis is pretty great I guess, but really!? Indiana is really nothing special.
V 12 Comments
23
Michigan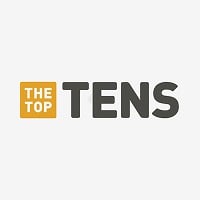 I think that Michigan is one of the most awesome states in the whole USA. Everyone thinks that Michigan is the most bad state in the USA because all of its bad cities like Detroit, Flint and etc. But what people really don't know is how awesome Michigan really is. I was born and raised in Michigan and sometimes I feel like everyone forgets that Michigan is the state that envented the car which is one of the most useful enventions in the world. Plus, Michigan has the great lakes which is 25% of the worlds fresh water storage. I think that people should stop and think twice about how America is so wraped up about Texas, Californa, Florida, and etc. People are really not getting that Michigan is a super tough place to live in and you will only know how to live in it if you were born and raised in Michigan. So that is really why Michigan did not get very high ratings, that people from other places just simpley do not know how to live in Michigan the right way.
Michigan is a unknown gem. Shoot, the Upper Peninsula alone would rank in the top 10. Beaches, rivers, lakes (big and small), wildlife and nice midwestern people make Michigan a special place.
Michigan has a lot of beautiful places but you have the worst governor in history in Snyder. Just ask the people of Flint.
Michigan is amazing and has many beautiful places, you just need to look.
V 5 Comments
24
Montana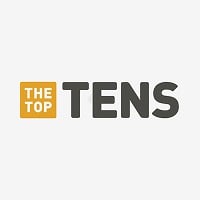 Montana is a state in the Western region of the United States. The state's name is derived from the Spanish word montaña.
According to travelaway.com Montana is the second most beautiful state HA! It should number 1!
25
New Jersey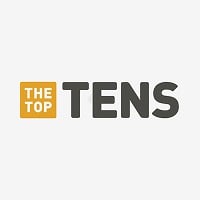 New Jersey is a state in the northeastern and mid-Atlantic regions of the United States. It is bordered on the north and east by New York, on the southeast and south by the Atlantic Ocean, on the west by Pennsylvania, and on the southwest by Delaware.
Used to be the Garden State, now it is the Garbage State. I used to see on the country's notorious land fills from my front steps.
New Jersey has many beautiful spots, like sunfish pond a natural Glacier made lake, Pine Barrens, and much more
Whoa how is it so loow? THE BEACHES YES they're EVEN BETTER THEN SUNNY California'S!
Sorry, Cali, but you know that you're my #2!
What about Florida? Beat it.
Yeah, that's a good reason. What and ever!
26
North Carolina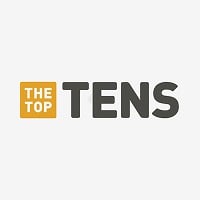 North Carolina is a state in the southeastern region of the United States. The state borders South Carolina and Georgia to the south, Tennessee to the west, Virginia to the north, and the Atlantic Ocean to the east.
One of the best states by far
The Best state in US... weather is just perfect, state of beautiful mountains and romantic beaches
27
Colorado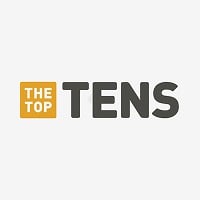 Colorado is a state in the United States encompassing most of the Southern Rocky Mountains as well as the northeastern portion of the Colorado Plateau and the western edge of the Great Plains.
Stunningly beautiful
The most beautiful, healthy state!
I live in Colorado
HOW IS COLORADO 29? It has such a variety of different terrains. The desert, plains, and MOUNTAINS! It's so gorgeous
V 2 Comments
28
Louisiana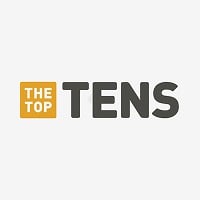 One of the most interesting places in the world. The food is amazing in Louisiana and New Orleans is one of the most beautiful cities of the US
The Creole and Cajun food culture along with the pure European architecture and atmosphere make Louisiana one of the most interesting states. If people do not put Louisiana(New Orleans is the Jewel) in their top ten, then they have not traveled.
I live here and the people are awesome along with the food and culture
It will be under water by the end of the century
V 2 Comments
29
Maine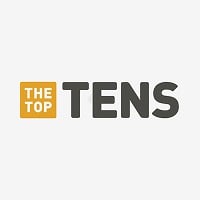 Its by the Atlantic coast.
It has great sites and amazing lobster
30
Rhode Island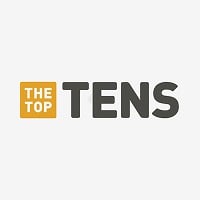 Rhode Island, officially the State of Rhode Island and Providence Plantations, is a state in the New England region of the United States.
Rhode Island has the word Rhode
I like the sause
31
Pennsylvania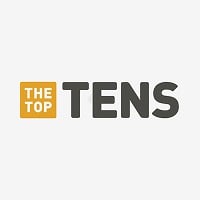 Pennsylvania, officially the Commonwealth of Pennsylvania, is a state located in the northern and Mid-Atlantic regions of the United States.
It's the best place to call home; especially Western PA. Pittsburgh. Love, Love, Love it! People are the friendliest. Come visit us!
The potholes and I-95 make it fun. Also we have stereotypes with chemical apocalypses in the middle of nowhere.
Pennsylvania should be number 1 because I live here and pennsylvania is very interesting. In Hershey the street lamps are hershey kisses and if you into the south central part of the state it is amish country which has the best pretzels in the world. This should be number 1!
Pennsylvania is absolutely a beautiful place to live. It's a very historic sight, and the weather is different all year long. Pennsylvania is definitely the place to be.
V 2 Comments
32
Utah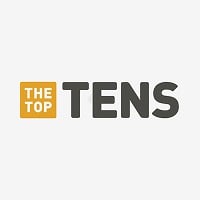 Utah is a state in the western United States. It became the 45th state admitted to the Union on January 4, 1896. Utah is the 13th-largest, the 31st-most populous, and the 10th-least-densely populated of the 50 United States.
It has arches!
33
Illinois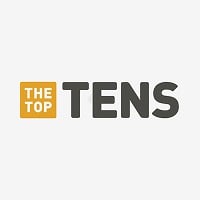 Illinois is a state in the midwestern region of the United States. It is the 5th most populous state and 25th largest state in terms of land area, and is often noted as a microcosm of the entire country.
ILLINOIS IS MY MUM
I live in Illinois and it is awesome! Chicago IS THE BOMB.cOM, ASK YOUR MOM!
I THINK CHICAGO IS AWESOME! WE LOVE IT HERE AND THERE's NO PLACE BETTER THAN THE WINDY CITY - your JEALOUS
34
Nebraska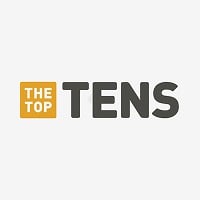 Nebraska is a state that lies in both the Great Plains and the Midwestern United States. Its state capital is Lincoln.
Amazing zoo
35
Kansas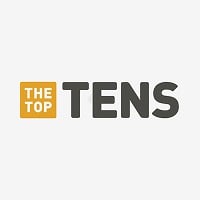 Kansas is a U.S. state located in the Midwestern United States. It is named after the Kansa Native American tribe, which inhabited the area.
I live here, Not much happens.
Kansas has so much interesting facts to know about
There is so much fun things here
I live here and it is so beautiful
36
West Virginia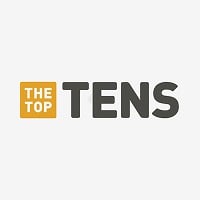 West Virginia is a state located in the Appalachian region of the Southern United States. It is bordered by Pennsylvania to the north, Maryland to the east and northeast, Virginia to the southeast, Kentucky to the southwest, and Ohio to the northwest. West Virginia is the 41st largest state by area, ...read more.
i love it
37
Wyoming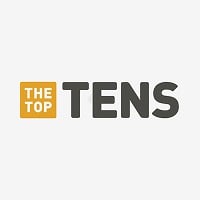 Wyoming is a state in the mountain region of the Western United States. The state is the tenth largest by area, but the least populous and the second least densely populated of the 50 United States.
Devil's Tower is interesting and you have Yellowstone and Jackson Hole. Probably pretty interesting, but also pretty racist from what I hear.
How was it not on the list
I like trains there, absolutey beautiful trains!
Cause yall suck
V 1 Comment
38
Idaho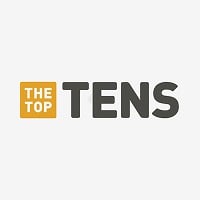 Idaho is a state in the northwestern region of the United States. Idaho is the 14th largest, the 39th most populous, and the 7th least densely populated of the 50 United States.
Well Idaho is my home state but it's awesome because in the mountains there is lots of gems gold silver and you can find diamonds
I
Great weather, it's either cold or it's hot no slushy or muggy weather. +Who doesn't like potatos precious?
Idaho is an AMAZING place. I'm 11 so I haven't seen much of Idaho but what I have seen is AWESOME!
39
South Dakota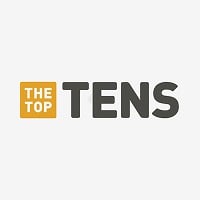 40
Oklahoma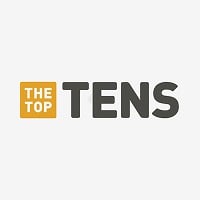 Oklahoma is an amazing state and I love it there the best thing to do is camp and hunt but it dose get cold in deer season so I would bring a coat if you go in the winter
Better than Kansas
41
Tennessee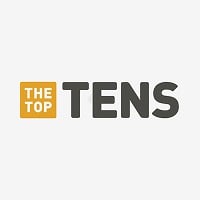 Tennessee is a state located in the southeastern United States. Tennessee is the 36th largest and the 17th most populous of the 50 United States.
Tn has the most hillbillies
42
New Mexico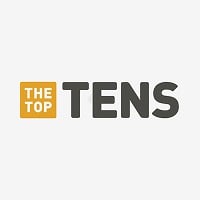 Very unique state. Rich in Native American and Spanish history.
I think it's really cool, really handsome
I was born from there I love it! ~
43
Arkansas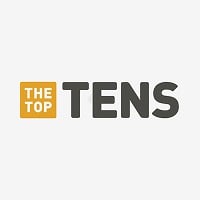 Arkansas is a state located in the Southeastern region of the United States. Its name is of Siouan derivation, denoting the Quapaw Indians.
I love it here especially in north little rock
I live here and its awesome!
Arkansas is a very fun place to go. There's Greers Ferry Lake, Buffalo River, Arkansas State Fair, and so much more places to visit!
Thanks a lot for the Clintons!
44
North Dakota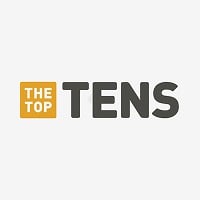 North Dakota is the 39th state of the United States, having been admitted to the union on November 2, 1889.
45
Missouri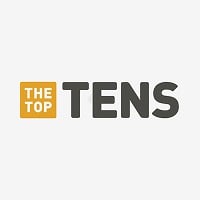 Missouri is a state located in the Midwestern United States. It is the 21st most extensive, and the 18th most populous of the fifty states.
Missouri is pretty dank
I just loved Missouri, I used to be an exchange student in Nixa, and it was so wonderful starting from the awesome summer weather to the excellent mountains and the overall landscape, feels so fresh and the sky is so blue most of the time. Oh and almost forget visit Silver Dollar City it's so cool, although super cold during winter, still enjoyed.
I don't care for rappers or huge cities, but the Ozark Mountains are the most beautiful thing I've ever seen. Great road systems, beautiful landscapes, and even though crime is high, the cities aren't entirely too big. Missouri is a very interesting place to live, especially in the mountains. - benhos
Eminem comes from here
Nelly comes from here
Jesse James comes from here
It has big cities
46
Connecticut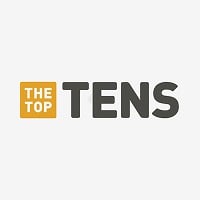 47
Mississippi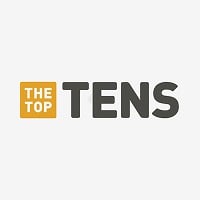 48
Alaska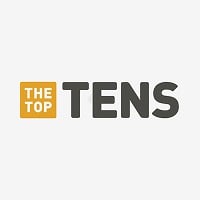 Alaska is a U.S. state situated in the northwest extremity of the Americas. The Canadian administrative divisions of British Columbia and Yukon border the state to the east; it has a maritime border with Russia to the west across the Bering Strait.
Interesting!
How can Alaska not be interesting? I mean, you do have Sarah Palin but she seems to be spending less and less time there, so Alaska is probably a lot less annoying...
Alaska is pure nature and beauty. Fishing, parties, snow fun, nice summers, most beautiful scenery out of all 50 states. Nicest people and small friendly towns
I'm gonna do a project on this.
V 5 Comments
49
Wisconsin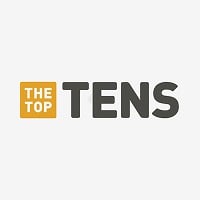 Wisconsin is a U.S. state located in the north-central United States, in the Midwest and Great Lakes regions.
Only place you can by beer anywhere

We are the biggest sports fans

We ARE Americas dairy land (sorry California)

1 of the guys who raised the flag on mount Surabichi was born raised and died in Wisconsin

The green bay backers won the first and many other super bowls, we also have the super bowl trophy named after Vince Lombardi

Birthplace of the Republican Party

Over 15000 lakes (more than Minnesota)

You haven't lived until you have tried Wisconsin cheese

The first Kindergarten in the US was in Wisconsin

40 degrees is perfectly fine weather, and good enough to wear shorts in.

Home of the Iron Brigade

The sovereign state of Winneconne (look it up)

Sturgeon spearing

Birthplace of the ice cream sunday (you jelly brah? )

We use the word bubbler instead of drinking fountain

Beer cheese soup is a thing

I could go on and on and on
Wisconsin is where I grew up and it is a great place!
That's where I live! Plus, we have Wisconsin Dells. Can't find that anywhere else now can you?
Beautiful! Harry Houdini grew up in Appleton Wisconsin
50
Iowa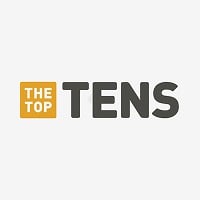 Iowa is a U.S. state in the Midwestern United States, bordered by the Mississippi River on the east and the Missouri River and the Big Sioux River on the west.
What are these people talking about Iowa is a beautiful place I mean yeah 90% of it is corn but what really bothers me is that discount iowa (Nebraska) is more interesting!? 1 word FLAT
It is interesting that this was voted least interesting.
Iowa is great, I took my kids there to visit my family, and I had such a great time outside and with the beautiful nature they have.
BAdd New Item
Related Lists

Most Interesting U.S. States

Countries With the Most Interesting History
Top Ten Most Interesting Branches In Science

Top Ten Most Interesting Countries That Begin With "M"
List Stats
1,000 votes
50 listings
8 years, 100 days old

Top Remixes (6)

1. Hawaii
2. Arizona
3. Florida
TheDriver
1. Virginia
2. Florida
3. Texas
1546514
1. New York
2. Florida
3. Hawaii
AliciaMae
View All 6
Error Reporting
See a factual error in these listings? Report it
here
.