Most Irritating Kids Shows
SpeakersExplode
The Top Ten
1
Hannah Montana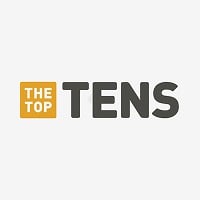 Hannah Montana, also known as Hannah Montana Forever for the fourth and final season, is an American musical comedy series created by Michael Poryes, Rich Correll, and Barry O'Brien which focused on Miley Stewart, a teenager living a double life as an average schoolgirl by day and a famous recording ...read more.
I watched this when I was little (Born in 2003). I literally GREW UP with Hannah Montana and High School Musical. I can't believe this is #1! It shouldn't even be on this list. Whoever put this here is a stupid 7 year old who doesn't know a thing about what happened before her/him. And I know what happened to Miley these days. She just wants attention. By the way, Selena is on drugs and drinking now. I saw it coming on the first episode of Wizards. So, yeah. Thanks for reading. - maddyparrot22
Hannah Montana lovers are blinded by her true side, she turns viewers into horrible, blind & sick tramps.
She the queen of kid T.V. and music she idolized girls everywhere to be pop star kids always want 2 be Hannah and Cinderella hannah Montana every girls dream to be a princess like Cinderella and be a pop star like Hannah Montana. Cinderella and Hannah every girl dteam
This is a good show I'm born in 2003 this was first aired when I was 3 and it does not irritate me at all
Made our lives miserable
V 3 Comments
2
Good Luck Charlie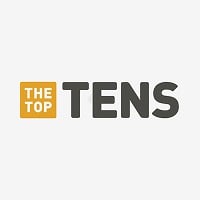 Good Luck Charlie is an American sitcom that originally aired on Disney Channel from April 4, 2010, to February 16, 2014. The series' creators, Phil Baker and Drew Vaupen, wanted to create a program that would appeal to entire families, not just children.
It's so irritating, mostly because the plot & style is bland & boring, l there's hardly anything going on in the show, it doesn't even give anyone a laugh, it is just plain boring.
3
Victorious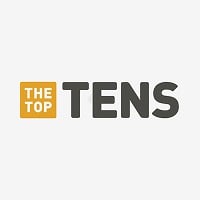 Victorious is an American sitcom created by Dan Schneider that originally aired on Nickelodeon from March 27, 2010 through February 2, 2013 . The series revolves around aspiring singer Tori Vega, a teenager who attends a performing arts high school called Hollywood Arts High School, after taking her ...read more.
Victoria justice trying copy Hannah Montana with victorious try teach to be pop stars torie is a wannabe Miley these kids don't want victorious they want Hannah Montana they want Hannah back kids going to her because Miley quiet Victoria justice trying be like Miley
Victoria justice stop trying to be a Nickelodeon version of hannah Montana because she not
Victoria justice will never be Miley
4
I'm In The Band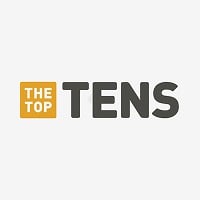 I'm in the Band is an American sitcom that originally aired on Disney XD in the United States and on Family Channel in Canada.
It's not my favorite
5
iCarly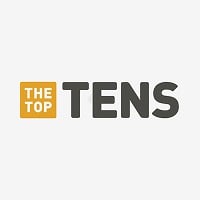 iCarly is an American teen sitcom that ran on Nickelodeon from September 8, 2007 until November 23, 2012. The series, created by Dan Schneider, focuses on teenager Carly Shay, who creates her own web show called iCarly with her best friends Sam Puckett and Freddie Benson.
Kids love icarly and Hannah Montana icarly idolized kids to be actress Hannah idolized to be pop star/rock star overall Hannah idolized kids to do music
I love iCarly I'm 11 now I was 4 when it first aired I was'nt intrested about this because I love hannah Montana but when I turn 7 I was wrong this is the best show followed by hannah Montana
Yeah you guys need to shut up. Have you seen Miley Cyrus?! She went from a "Somewhat" loveable actress to a drug addicted whore. So you call that a role model?! Do you have cotton in your ears? Or Miley Cyrus' tongue up your ass? ICarly isn't even about singing it's WAY more awesome then any of your crappy Disney shows that are only about pop-stardom and things that could never actually happen. ICarly is actually modern and it's about three funny awesome kids who have a web show. And I bet you only watched one episode. It was probably one of the newer ones. So before you go hating on iCarly how about you get a check up from the neck up.
6
Barney
Barney should be first he is so annoying the most annoying show EVER he should not even be on T.V. anymore and people still watch him that's just plain weird so VOTE FOR BARNEY VOOTE!
WHO POSTS WUBBZY AS THE WORST THING ON T.V.? BARNEY IS THE WORST SHOW EVER!
7
Yo Gabba Gabba!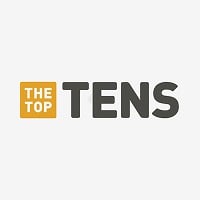 Yo Gabba Gabba! is an American live action/puppet children's television show starring five costumed toys-come-to-life and their friend DJ Lance Rock.
This show is disturbing. The only character I actually liked was the blue cat that lives on ice (blanking on name). It reminds me of a Glaceon. Sorta. Other than that this show is creepy. And don't get me started on the guy with the Afro... - RiverClanRocks
All they do is yell and dance
This is what I say when I see this show...
Guy: Yo! Its almost time to go!
Others: Aww!
Me: THANK YOU!
Guy: lets talk about all the fun things we did today!
Me: O. O no no no not the dancing please its torture!
*I see creepy dancing and colors*
He puts them back in the box thing.
Me: E. O *scarred for life*

~Blizzardstar proud leader if Blizzardclan
GET RID OF PLEX AND GOOBLE AND IT'LL BE BETTER!
8
Wow Wow Wubbzy
I WAS a fan of this cartoon, FANATIC! But I found that there are best T.V. Shows (comedy shows) and now I HATE this cartoon. Thank God, this cartoon is the worst T.V. Show in the country where I live (Brazil).
This show is actually DECENT I watched this as a kid and I loved the songs - RockStarr
This show is KOOKY! (Wiggles fingers)
This show isn't that annoying,I used to watch this show when I was little,plus when I was little I Wanted my older brothers to play kickety kick ball with me.And the songs are amazing.
V 1 Comment
9
Big Time Rush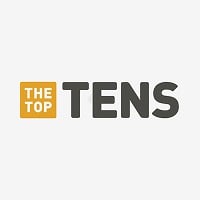 Big Time Rush is an American television series that originally aired on Nickelodeon from November 28, 2009 until July 25, 2013. It was created by Scott Fellows (also the creator of Ned's Declassified School Survival Guide and Johnny Test and the head writer of The Fairly OddParents)
I thought they were the best band EVER, but that lost to One Direction, Those "stars" don't know how to sing, they are worse than a screaming monkey, they even look like monkeys, what's wrong with nick.
10
Teletubbies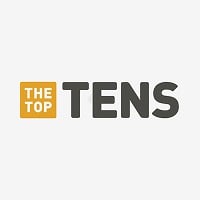 Teletubbies is a British pre-school children's television series created by Ragdoll Productions' Anne Wood CBE and Andrew Davenport, who wrote each of the show's 365 episodes .
NOO! Lord No. Why? I all but forgot about that show. This brings back unwelcome memories. thanks
THIS IS SUPER BORING AND IT'S GONE FOREVRE!
The Contenders
11
Dora the Explorer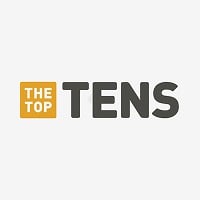 Dora the Explorer (2000 - 2014) is an American educational animated TV series created by Chris Gifford, Valerie Walsh, and Eric Weiner in which Dora goes on adventures with her friend, a monkey named Boots.
She talk to damn much ask to much damn question where its to a point to make it a big problem which is annoying
This Should Be Number 1
12
Suite Life Series
Every time I had to watch Suite Life on Deck I felt like I was getting cancer.
Every time I had to watch Suite Life on Deck I felt like I was getting AIDS.
13
Pinky Dinky Doo
I hate this show but my parents make me watch it. And by the way, how could someone hate pink if their hair is pink and their name is pinky?!
Why does she even have pink hair?!
I AM GLAD THAT SHOW IS OVER!
14
Special Agent OSO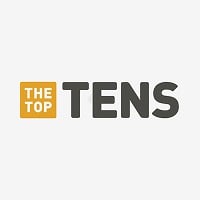 15
Baby Jake
Totally imature, pervertic and downright weird
Screw this crsp its GSY
16
Bubble Guppies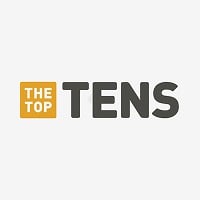 Me and my friend hate this show cause the little mermaids are called "guppies" and Mr. Grouper is so fat. This show should really be canceled.
Even as a little kid I thought this show was stupid
17 Small Potatoes
18
Sanjay and Craig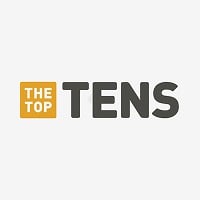 Sanjay and Craig is an American animated television series produced by Nickelodeon. The show is about a 12-year-old boy named Sanjay Patel who owns a talking pet snake named Craig. It ran from May 25th, 2013 to July 29th, 2016.
Full of gross humor, it should be higher.
19
Super Duper Sumos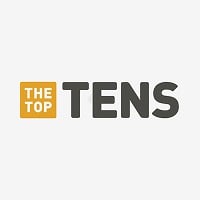 This is one of the worst cartoons of the early 00s.
20
Sam & Cat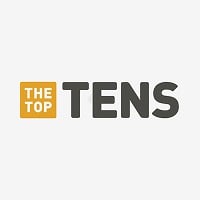 Sam & Cat is an American teen sitcom that originally aired from June 8, 2013, to July 17, 2014, on Nickelodeon. It is a crossover spin-off/sequel of both iCarly and Victorious.
21
The Backyardigans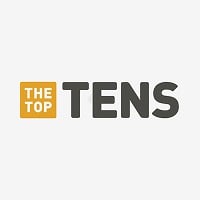 The Backyardigans is a Canadian–American CGI-animated musical TV series created by Janice Burgess, It is a co-production of animation studio Nelvana and Nickelodeon Animation Studios.
Not my babies. My boyfriend is not irritating (Austin). - Ilovestephanie
22 Trollz
23
The Super 3 Girls
This show is so funny
24
Breadwinners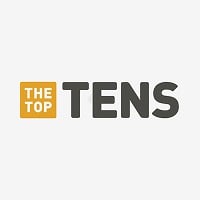 Breadwinners is a 2014 animated comedy television series produced by Nickelodeon. It is about the adventures of SwaySway and Buhdeuce, two ducks who drive in a rocket van delivering bread to their customers.
25 The Day My Butt Went Psycho!
26
Back at the Barnyard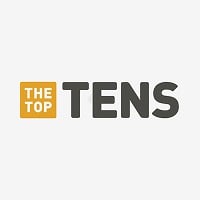 Back at the Barnyard is a Nickelodeon computer-animated television series that is a spin-off from the 2006 film, Barnyard.
27
Planet Sheen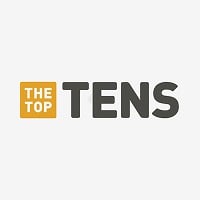 Planet Sheen is an American CGI animated television series. It is a spinoff series in the Jimmy Neutron franchise, focusing on the show's comic relief, Sheen Estevez, as he gets stranded on another planet. The show was hated by critics and fans for not using any of the original cast (besides the obvious), ...read more.
28
My Life Me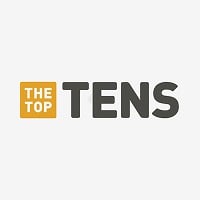 My Life Me is a French-Canadian animated television series created by JC Little, Cindy Filipenko and Svetlana Chmakova, co-directed by Mr.
29
Johnny Test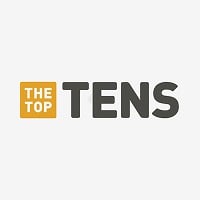 Johnny Test is an American-Canadian animated television series produced by Warner Bros. Animation, for the first season, and Cookie Jar, for the remainder of the series.
30
Shake It Up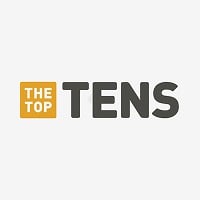 Shake It Up (sometimes stylized as Shake It Up!) is an American sitcom that originally aired on Disney Channel in the United States from November 7, 2010 to November 10, 2013. Created by Chris Thompson and starring Bella Thorne and Zendaya, the show follows the adventures of CeCe Jones (Bella Thorne) ...read more.
31 Gerald McBoing-Boing
32
Boohbah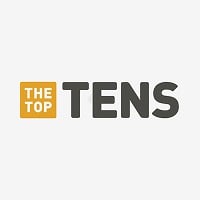 Boohbah is a British children's television programme created by Anne Wood. It premiered on 14 April 2003 on ITV in the United Kingdom, followed by its Nick Jr.
33
Pepper Ann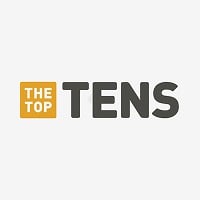 34
The Grim Adventures of Billy & Mandy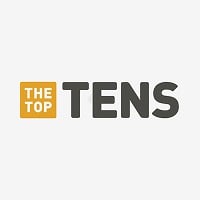 The Grim Adventures of Billy & Mandy (also known as Billy & Mandy) is an American animated television series created by Maxwell Atoms for Cartoon Network, and is the 14th of the network's Cartoon Cartoons (albeit namely when it was part of Grim & Evil; the show is considered separate from Cartoon Cartoons ...read more.
35
SpongeBob SquarePants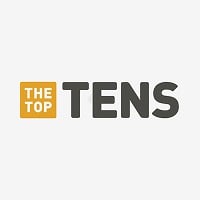 SpongeBob SquarePants is an American animated television series created by marine biologist and animator the late Stephen Hillenburg for Nickelodeon. SpongeBob is currently the most popular show on Nickelodeon, as well as the longest running show, running for 19 years, and is beginning its 11th season. ...read more.
36
T.U.F.F. Puppy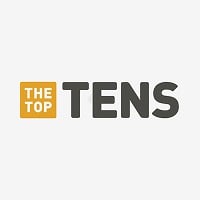 T.U.F.F. Puppy is a cartoon created by Butch Hartman. It ran on Nickelodeon from October 2, 2010 until April 4, 2015. It focused on Dudley Puppy and his partner Kitty Katswell as they protected Petropolis under the Turbo Undercover Fighting Force, or T.U.F.F.
37
My Gym Partner's a Monkey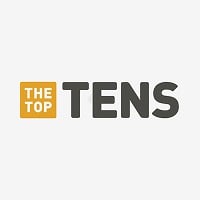 My Gym Partner's a Monkey is an American animated television series that was created by Tim Cahill and Julie McNally Cahill and produced by Cartoon Network Studios.
38
Mega Babies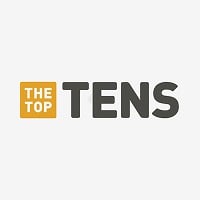 Mega Babies is a Canadian animated series created by the Tremblay brothers, Christian and Yvon, who previously had made the H-B's show SWAT Kats: The Radical Squadron.
39
League of Super Evil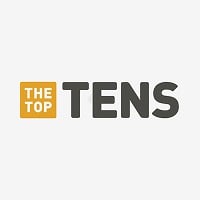 40
The Cramp Twins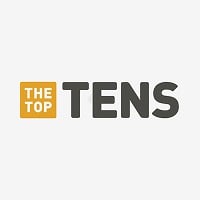 41
Squirrel Boy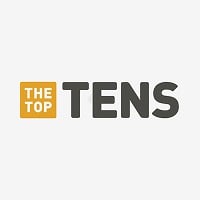 Squirrel Boy is an American animated series created by Everett Peck for Cartoon Network. Before Squirrel Boy, Everett Peck was known for creating Duckman on USA Network from 1994 to 1997. It premiered on May 28, 2006 and ended on September 27, 2007, with a total of 52 eleven-minute episode segments. ...read more.
42
Fish Hooks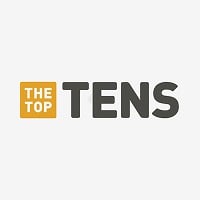 Fish Hooks is an American animated television series created by Noah Z. Jones which originally aired on Disney Channel from September 3, 2010 to April 4, 2014. Twenty-one episodes were ordered for the first season.
43
Kick Buttowski: Suburban Daredevil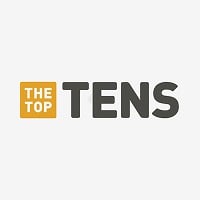 Kick Buttowski: Suburban Daredevil is an American animated television series created and executive produced by animator Sandro Corsaro, about a young boy named Clarence Francis "Kick" Buttowski, who aspires to become the world's greatest daredevil.
44
Austin & Ally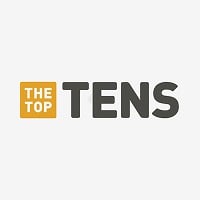 Austin & Ally is an American teen sitcom that premiered on Disney Channel on December 2, 2011, and ended on January 10, 2016. The series was created by Kevin Kopelow & Heath Seifert, the writers and producers of the Disney Channel sitcoms Sonny with a Chance and Jonas.
THE CHARACTERS ARE SO ANNOYING. DEZ MAKES ME WANT TO PUNCH HIM AND STRANGLE HIM! HE IS SO ANNOYING. WHY WOULD THEY LET THIS KID INTO HIGH SCHOOL? HE IS A COMPLETE IDIOT. Disney ALL WAYS FEELS IT'S "ABSOLUTELY NECESSARY TO ADD THAT STUPID CHARACTER INTO AND ALREADY CRAP-FILLED SHOW. I CAN'T BELIEVE THEY STILL HAVE THIS SHOW AIRING. ALLY IS WAY TOO OVER-PROTECTIVE ABOUT THAT STUPID SONG BOOK OF HER'S. TRISH CAN'T KEEP A JOB TO SAVE HER PATHETIC LIFE AND AUSTIN IS JUST ANOTHER "SEMI" STUPID CHARACTER THEY HAVE. THAT 70S EPISODE THEY HAD MADE ME WANT TO BANG MY HEAD ON A WALL. THE WAY DEZ KEPT SAYING "JOINKERS" AND THE WAY AUSTIN SAID "LET'S BOOGIE ON OUT OF HERE MY FUNKY FRIENDS" MADE ME WANT TO PUNCH ALL OF THEM. THE ACTING IS TERRIBLE THE CHARACTERS ARE ALL ANNOYING. I AM A T.V. cRITIC AND I GIVE THIS SHOW A 0 OUT OF 100. SORRY AUSTIN & ALLY. YOUR GETTING THE BOOT. YOUR SHOW IS DONE FOR. GO FIND A NEW HOBBY WHICH ISN'T MAKING US PUNCH AND BREAK OUR ...more
45 Right Now Kapow
46
Make It Pop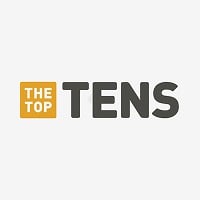 Make It Pop is a K-pop inspired Canadian–American musical comedy series in a telenovela-like format that currently airs on Nickelodeon in the United States and on YTV in Canada.
47 Binka
48 Balamory
49
100 Things to Do Before High School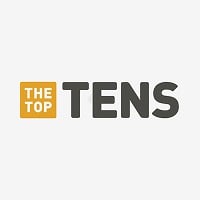 100 Things to Do Before High School is an American children's sitcom airing on Nickelodeon and created by Scott Fellows. The program stars Isabela Moner, Jaheem Toombs, Owen Joyner, and Jack De Sena.
BAdd New Item
Related Lists

Top 10 Most Irritating Pokemon

Most Irritating Super Smash Bros. Brawl Characters

Top Ten Most Irritating Songs Ever Created
Most Irritating Things About Having a Job
List Stats
100 votes
49 listings
7 years, 304 days old

Top Remixes

1. Hannah Montana
2. Good Luck Charlie
3. Victorious
SpeakersExplode

1. Hannah Montana
2. Good Luck Charlie
3. Victorious
mleat97
Error Reporting
See a factual error in these listings? Report it
here
.