Top Ten Most Legendary Supermodels
1
Cindy Crawford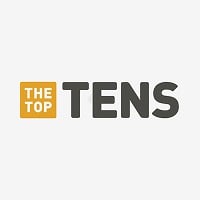 Cynthia Ann "Cindy" Crawford is an American model. Her 30 years of success at modeling made her an international celebrity that has led to roles in television and film, and to work as a spokesperson.
Her Trade Mark is Mole above her lip.
Has been on the cover of more than 600 magazines worldwide, including "Vogue", "W", "People", "Harper's Bazaar", "ELLE" and "Allure".
First modern supermodel to pose for "Playboy".
Ranked #5 on "Playboy"'s list of the 100 Sexiest Stars of the Century.

- Alexandr
Cindy used to be so gorgeous and that body... Wow.. Naomi, Gisele and Kate? No thanks.
This sexy chick is on top of the food chain on the top tens! As Quagmire say, "Giggity! "
A real beauty! Cindy Crawford is the best! She should also be Miss Universe!...
2
Gia Carangi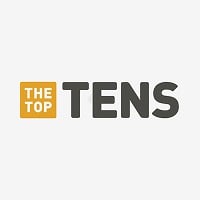 There will never be enough words said about her beauty. She really was one of the best models who ever lived, and she managed to attain that status in less than five years of working in the industry and despite having a, shall we say, dangerous way of living.
With all due respect to the Creator of this site Ms carangi should be at the top of your list... She set the standard for all the supermodels after her... The fashion industry's standard of what beauty and edginess is today...
I agree she should be at the top of this list she is a one of a kind unique beauty, she was the original the best and the trend setter for all models coming after her, she did everything with ease cause it all came naturally, so sad to of lost her so young I'm sure she would of been somewhere big in film if she had to still be with us, cause she wanted to do movies.
Cindy Crawford at the top of the list? Come on... It should be Gia, it was the resemblance with Gia what made her famous, all the photographers and the magazines wanted somebody like Gia, somebody natural, somebody who could open her soul to the camera and make people look inside of them, somebody who could turn into anybody in front of the camera, that was Gia.
3
Naomi Campbell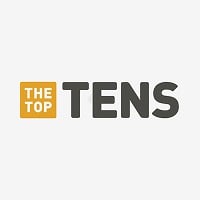 Naomi Elaine Campbell is a British supermodel, actress, and singer. Recruited at the age of 15, she established herself amongst the top three most recognizable and in-demand models of the late 1980s.
I don't like Naomi Campbell at all and at least I'm being honest. But hopefully she gets to appear in more runaways often because she is more stunning than the newer models. Plus. I'm NOT a huge fan of the newer models and the Instagram models. Naomi Campbell is BEAUTIFUL.
Naomi Campbell is very pretty and I like how she made history, by becoming the first black woman to appear on the cover of French Vogue magazine. I also like how she was in Michael Jackson's music video "In the Closet". But I've would've liked her a lot more if she hasn't got an attitude problem.
First black female model on the cover of French Vogue, British Vogue, and Time Magazine. Chosen by People magazine as one of the 50 Most Beautiful People in the world. - Alexandr
Naomi Campbell is very beautiful. Even though I don't really like her because of her attitude, she should be number one. (Though she sounds like a man when she gets hostile).
4
Tyra Banks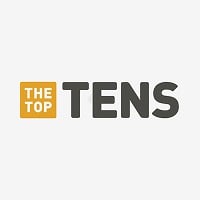 Tyra Lynne Banks is an American model, television personality, talk show host, producer, author, actress, singer and business woman.
she is owesome... juz let go what is going through herself even she had suffered from eating disorder b4(eat too much)... inspire other people... brave.. crazy in minded thinking but really gud.. strong enough.. and I love tyra now (out and inside)!
She's the best in the world! Her show "America's Next Top Model" just reached Cycle 18 and Tyra Banks Show is one of the best talk shows in the world. She's also more than a millionaire. Her black beauty is undefeated!
I watch America's Next Top Model ALL the time. And I just think she is the most beautiful person in the WHOLE UNIVERSE! I just wish I could be like her. She is the best!
Best supermodel so far in the history of modeling... She is fierce
She can do anything.. She is the best in the world...

5
Linda Evangelista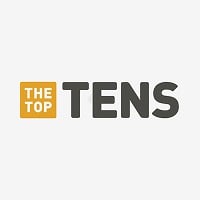 Linda Evangelista is a Canadian model. She is regarded as one of the most accomplished and influential models of all time, and has been featured on over 700 magazine covers.
Was ranked #2 (after Cindy Crawford) on MTV's "House of Style" (1989) list of the top models of the 1990's.
Has changed her hair color a minimum of twelve times.
Was ranked #8 in Channel 5's "World's greatest supermodel".
Her Quote "I don't get out of bed for less than $10,000 a day" was one of the best PR steps in history. - Alexandr
Face, Attitude, and Body. She is what supermodels strive to be! When ever you opened a fashion mag in the 80's and 90's she was in. She was on every runway show there was!
Linda should be #1. No other could be such a chameleon like she was and still is to this day. Absolutely stunning like no other
Best supermodel ever! Her class, her attitude, her elegance, none of the 90's big 5 and her 2 BFF christy and naomi got that!
6
Heidi Klum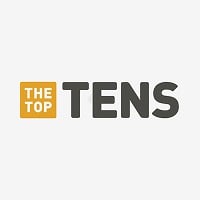 Heidi Klum is a German model, television host, businesswoman, fashion designer, television producer, and occasional actress.
Voted as #9 on the Top 100 Sexiest Women 2004 in FHM
In 2008, she earned $3,800,000 as a model/spokesperson for Victoria's Secret.
In 2008, Forbes reported her income from various interests at $14 million.
Was named one of the 50 Most Beautiful People by People Magazine in 2001. - Alexandr
Heidi is naturally beautiful. A real looking woman who needs no artificial anything.
okay
7
Gisele Bundchen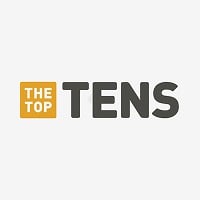 Model of the millenium! Made Victoria Secret look fashionable. The body! Over a decade as the highest paid model! Come on! She's it!
Simply the best
Never even knew who she was until she married Tom Brady. - RobertWisdom
One of the best at all times...
8
Claudia Schiffer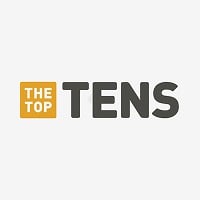 Claudia Maria Schiffer is a German model, actress, and fashion designer currently living in England. She rose to fame in the early 1990s as one of the world's most successful models.
What? She isn't #1? By a long shot the most iconic, legendary and influential supermodel of the 90's!
Hot girl. If you don't know you better ask somebody. Top five in the 90s for sure.
She should be a the top! 500 magazine covers come on!
500 magazine covers? You should "update" your facts. She was on 1 MILLION magazine covers. This Absolute record is not beaten to date! - Abel123
Gorgeous and just pure perfection
9
Kate Moss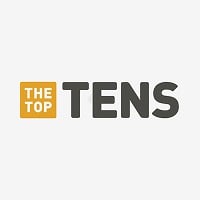 Katherine Ann Moss is an English model and businesswoman. Born in Croydon, Greater London, she was discovered in 1988 at age 14 by Sarah Doukas, founder of Storm Model Management, at JFK Airport in New York City.
One of the more controversial supermodels, primarily because of her unusually low weight during the early part of her career.
Although she is one of the world's top fashion models. - Alexandr
Ask anybody a name of a top model they would answer Kate Moss. Certainly one of the most controversial and famous model ever. And that face, she is so magnetic and mysterious!
Kate Moss for me is the Best... Nobody even compares to her.. Her zero figure was such a rage and can ever create the rage again
My favorite model! She is incredible!
10
Helena Christensen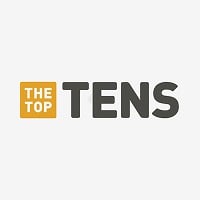 The Contenders
11
Iman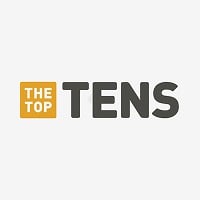 She's not pretty.
12
Elle Macpherson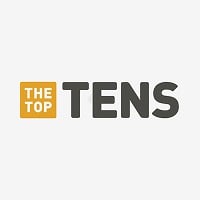 Elle Macpherson is an Australian model, businesswoman, television host and actress. She is known for her record five cover appearances for the Sports Illustrated Swimsuit Issue beginning in the 1980s, leading to her nickname "The Body", coined by Time in 1989.
Natural beauty, seemed like the girl next door type. I miss the days she graced the covers of magazines. Also, where is Kathy Ireland? How can anyone forget about her?
One of the world's top fashion models. - Alexandr
She was in Batman & Robin. - BeatlesFan1964
Legend
13
Suzy Parker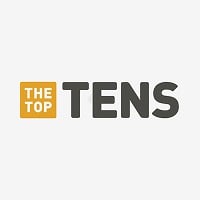 14
Twiggy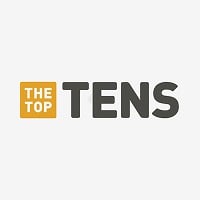 I am old enough to know that Twiggy was the world's first supermodel. She was the first to become a household name and only 5'6! Twiggy and Cheryl Tiegs,who was 5 inches taller than Twiggy,were and are the original supermodels. They started it all. The magazine covers,cosmetic contracts,ads and you know when you have become a supermodel when you become a household name.
Indeed. Twiggy will always be the world's first supermodel. And the fact that she was short,way shorter than the required height makes it even more celebrated. Twiggy broke the mold for shorter models like Kate Moss and Devon Aoki. Twiggy was the first to become famous and a household name around the world.
She was unique,innovative and totally original. Kudos to Twiggy!
15
Christy Turlington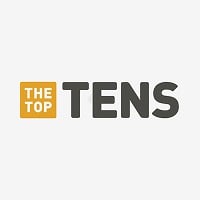 Appeared in the nude for a PETA poster stating, "I'd rather go naked than wear fur".
On of People Magazine's 50 Most Beautiful People.
Has been on the cover of nearly 1, 000 magazines since 1987 including Vouge, Allure, Harper's Bazaar, Esquire, and Elle. - Alexandr
She rocked when the blondes ruled and brought beauty with appealing character in vogue. She knows her face and body and uses her fame for intelligent and consistently great causes. One supermodel who remained natural and real proving beauty comes from within- though of course she is flawlessly beautiful as well on the outside. Good luck and God bless, Marti.
Damn, she looks sexy in her panties when I was browsing Google looking up on Christy! :D
Yep, she's does look sexy in those panties from the Calvin Klein's company! I might just wanna make out with her right now!
16
Paulina Porizkova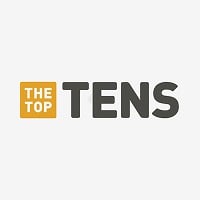 She is beautiful. Great eyes. Great features. Perfect symmetry and bone structure. She is striking. Any fool could see that.
Dear master porizkova. Your alien eyes have turned me into a square faced alien like you. You are not from earth and you and I will alienate the world
She has hypnotized me into being her slave. All hail master porizkova you have seduced me.
Master we meet again. My face is now square like yours
17
Eva Herzigova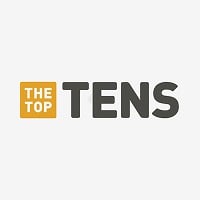 I could've s worn this was Nicole Kidman when I first looked at her. Great beauty and great similarity! I think Nicole modelled for a little while but preferred acting.
One of the world's top fashion models.
Was ranked #15 in Channel 5's "World's greatest supermodel". - Alexandr
She looks like Nicole Kidman in this photo.
18
Christie Brinkley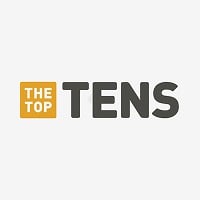 The most popular model of all time!
She is D only model who got even better with age...she is 62yo and look's FANTASTIC! She did not aged and can still rock any cover!
19 Karen Mulder
20
Laetitia Casta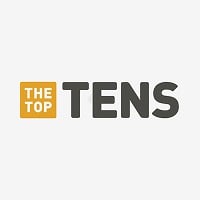 She has appeared on over 100 covers of fashion magazines such as Cosmopolitan and Glamour, as well as doing commercials for the cosmetics company L'Oreal.
Has a brown belt in judo.
Laetitia made her feature film debut in Asterix & Obelix vs. Caesar(1999), the most expensive French film ever made and a smash hit in Europe.
Laetitia is good actress too.
- Alexandr
The word glamour itself is French, so it's entirely appropriate that the most legendary model should be French herself. - laotahn
21
Cara Delevingne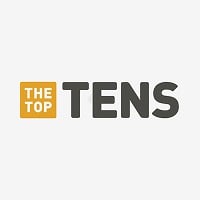 Her statement with the eyebrows... amazing
She shows the human-ly side of models wherein they aren't all just strict this and proper that. They're just ladies.
22
Brooke Shields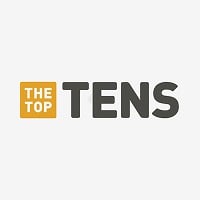 Brooke Christa Shields is an American actress, model and former child star. Initially a child model, she gained critical acclaim at age 12 for her leading role in Louis Malle's controversial film Pretty Baby, in which she played a child prostitute in New Orleans at the turn of the 20th century.
90's kids are extremely lucky to have rolemodels like her...
Nowdays It's all those Fake kardashians
Yet one of the few brunette supermodels of the late 70's/early 80's. An icon and one of Scavullo's favorites. She was the youngest model ever to appear on the cover of Vogue (14 years old), had a fashion doll named after her and became a household name.
23
Jean Shrimpton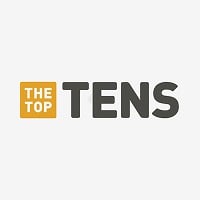 The best face ever, never tire of looking at her photos. I have been fascinated by her for 50 years. I gave my daughter her middle name of Jean in her honor. She will always be the most beautiful model ever to me. I love the photos of her as an "old woman", she certainly aged better than I. I wish her happiness.
I think that is was and still is beautiful she has the most stunning eyes and mouth and she made everything she wore look twice as good as any other model and she never compromised her morals by posing half nude. she didn't need to do that, she had class and probably still does
Yes, Jean, the most beautiful, weather hippie or lady like she always looked amazing.
In my opinion, the #1 top model of all time. She has no equal.
24
Salma Hayek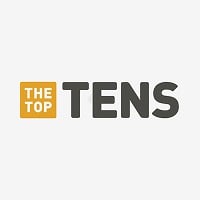 Salma Hayek is a Mexican-American film actress, producer and former model. She began her career in Mexico starring in the telenovela Teresa and starred in the film El Callejón de los Milagros for which she was nominated for an Ariel Award.
25
Marilyn Monroe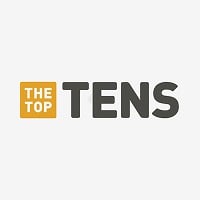 Marilyn Monroe, born Norma Jeane Mortenson Baker (June 1, 1926 – August 5, 1962) was an American actress, singer and model. Decades after her unexpected death, she has remained one of Hollywood's greatest sex symbols with her eye-catching style, champagne blond hair, and breathless manner of speaking. ...read more.
she should be @THETOPTEN - Meghansassycompetitivedancer
26
Kate Upton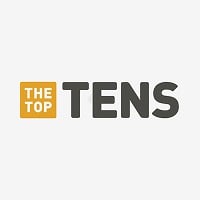 Kate Upton is an American model. She is best known for her appearances in the Sports Illustrated Swimsuit Edition, and for her status as a sex symbol. She is married to Houston Astros pitcher Justin Verlander.
27
Adriana Lima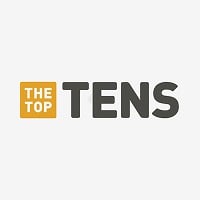 Adriana Lima is a Brazilian model and actress, best known as a Victoria's Secret Angel since 2000, as a spokesmodel for Maybelline cosmetics from 2003 to 2010 and for her Super Bowl and Kia Motors commercials.
She's the best... And the most beautiful!
Her beauty is out of the world..
I think she's the number 1.
Oh my god, Adriana Lima is incredible beauiful! She's a stunner!
28
Milla Jovovich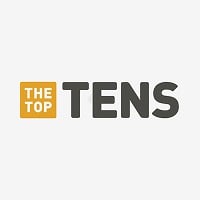 Milica Bogdanovna Jovovich, known professionally as Milla Jovovich, is an American actress, model and musician.
29
Cheryl Tiegs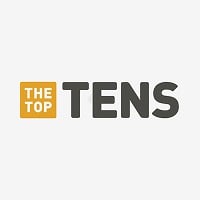 I have been around long enough to know that Cheryl Tiegs is indeed the first American supermodel. Her face was everywhere in the 70's and early 80's. Magazine covers,cosmetic contracts,posters,her own clothing line. She was the first and paved the way for others.
Cheryl should be number one. She is the first supermodel in America and the first household name.
No Question, Top of the Hill!
A legend.
30
Candice Swanepoel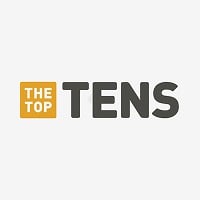 Candice Susan Swanepoel is a South African supermodel, best known for her work with Victoria's Secret.
She is insanely hot. I fap to her photos every day. I have nude pictures of her surrounding my bed and my dad approves of them.
She is the best model in the world right now. Look out Gis because here come Candice looking fierce and beautiful. I absolutely love her!
31
Miranda Kerr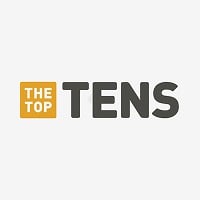 Miranda May Kerr is an Australian model. Kerr rose to prominence in 2007 as one of the Victoria's Secret Angels.
Why she is at no. 35. She is most hottest super model of Victoria secret. she is goddess of all super model, just look her body she is awesome, she can turn dead man alive by just her one kiss, I love every piece of her body... She is like Egyptians goddess. if there is any goddess above there she must look like her... she can seduce even God...
32
Doutzen Kroes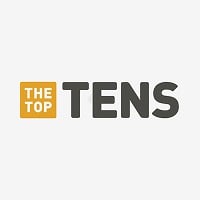 Doutzen Kroes is a Dutch supermodel, actress, activist and philanthropist. She began her modelling career in 2003 in the Netherlands before being cast by lingerie giant Victoria's Secret.
The best model In the World
33
Alessandra Ambrosio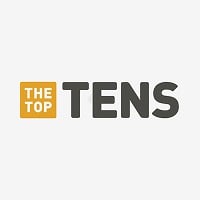 Alessandra Corine Maria Ambrósio is a Brazilian model and actress. Ambrosio is known for her work with Victoria's Secret and was chosen as the first spokesmodel for the company's PINK line.
With her deep tan, puppy eyes, long amber hair and IRRESISTIBLe legs, she should be on this list if no at Number 1! - LedzepBeatles
A REALLY SWEET GIRL🌹🌷🌼
34
Kendall Jenner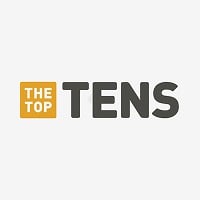 Kendall Nicole Jenner is an American model and television personality. She originally appeared in the E! reality television show Keeping Up with the Kardashians.
The girls career sky rocketed in a year despite people hating on her legitamacy
35
Veruschka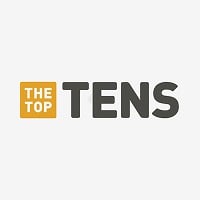 Before Cindy, Naomi, Gia, Linda and any of those other wonderful models were even born, there was VERUSHUKA.

She is one of a kind even among her contemporaries like Twiggy, Jean Shrimpton, etc. Verushuka approached each job like an artist and didn't just model and look beautiful, but became the image of beauty to fit every photo.

She is alive and creating to this day and is an inspiration for all the models of today. That's why she should be number one. Not because she is hot, or looks cute in her panties, or had a lot of P.R. people working hard to give her popularity in the media. But because she set the standard of what a model is. Going beyond just being a pretty face. Many of you have never heard of her and do not know the history of the modeling world, so please go to Google Images and write the name VERUSHUKA and look and see what a true Super model is all about.
She started it all! Verushuka is number one!
Absolutely eye catching beauty.
I named one of my beautiful Arabian mares after her.
36
Carol Alt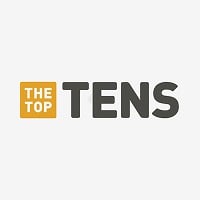 The most beatiful face
37
Kim Alexis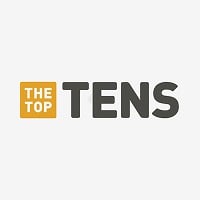 Kim's face was practically on every magazine cover from 1979- 1984.
38
Stephanie Seymour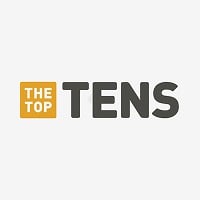 Gorgeous and sexy.
P. S. Certainly "the crook" can "change" things in lists but it cannot do it without been noticed...
Most beautiful woman ever!
39
Natalia Vodianova
She is beautiful in and out.She is iconic for me and I truly appreciate her work and philanthropy
40
Dovima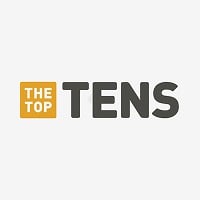 Dovima was one of the most Iconic Models who ever lived, none of these models would be where they were if not for Models of the 1950's. Just insane or obviously not well informed. I mean she was Avedons muse! And where is Carmen dell'Orefice in all this.
41
Janice Dickinson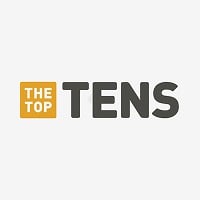 Even if you do not agree with her being the "first-supermodel in the world" you have to understand what she means by it---she was the one that first started the increase of fees paid to supermodels. Aside from that if you see her pictures throughout her career she was so utterly gorgeous. She had to make herself noticed and accepted in a blonde-dominated industry paving the way for other beautiful girls like Gia & Cindy.
Say what you want,there is no denying that,along with Gia Carangi,Janice helped bring brunettes back into the forefront of modeling.
42
Lucy Pinder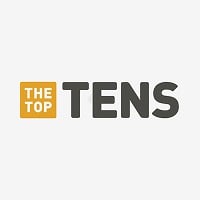 Lucy Katherine Pinder is an English model and actress. She came to prominence in 2003 after being discovered by a freelance photographer on Bournemouth beach and has appeared in such publications as FHM, Nuts, Loaded, and the Daily Star.
BEAUTIFUL GIRL.
43
Irina Shayk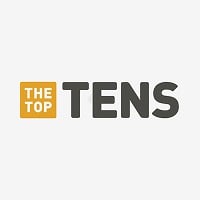 Irina Valeryevna Shaykhlislamova, known popularly as Irina Shayk and sometimes credited as Irina Sheik, is a Russian model.
44 Rachel Williams
45
Margaux Hemingway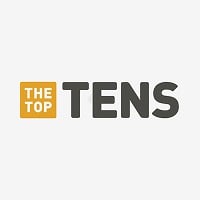 To me she's the best in history
Of the hottest.
The first model to get a million dollar contract,and muse to Halston.
The best!
46
Lisa Fonssagrives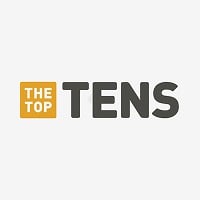 47
Jerry Hall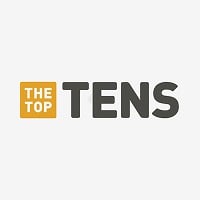 Great beauty.
48
Hayden Panettiere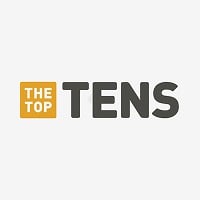 Not a model. She's like 4'10. Lol. - RobertWisdom
She is not a supermodel. - floral
49 Jordan Carver
50
Patti Hansen
One of the most photographed models of the 1970's and early 80's and photographer Arthur Elgort's favorite.
PSearch List