Top 10 Most Legendary Vocalist Screams
OzzyVanHalen
Which Vocalist has the most legendary scream in their songs?
The Top Ten
1
Chester Bennington (Linkin Park)
He is the god of screaming listen to him in live performance like given up place for my head faint wish one step closer. His voice is out of the world when he screams he can make anybody and listen to him
Incredible voice, powerful screams, meaningful lyrics, and master of screaming! No one could beat Chester when it comes on screaming. No one could scream for 17 seconds, except him! The legendary vocalist is CHESTER! Hands down...
Number 1 without a doubt, can scream amazingly and still sing amazing melodies for the longest time. LP rules. - lukestheman4
Sings like an angel, screams like a demon ( RIP)
V 36 Comments
2
Ian Gillan (Deep Purple)
Speaking of legendary, Child In Time is where it started. Ian Gillan screams for about 2 minutes and does it extremely good. Before him, The Beatles screamed, too, but Gillan made screams part of the singing art because his screams are well controlled and mastered. He screams on most of the songs and also, his screams are systematic on many songs - Hard Lovin' Man, Bloodsucker. - Metal_Treasure
CHILD IN TIME is some of the most wicked screaming ever. - ultrablastic123
Seriously I do not get why some of these singers are on this list for the GREATEST SCREAM... Daltrey and Gillian are at top of that list.
Made in Japan. Need I say more?
V 1 Comment
3
Rob Halford (Judas Priest)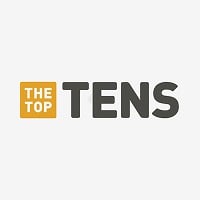 Robert John Arthur "Rob" Halford is an English singer and songwriter, who is best known as the lead vocalist for the Grammy Award-winning heavy metal band Judas Priest and famed for his powerful wide ranging operatic voice.
Painkiller, a touch of evil, victim of changes, dreamer deceiver... And Chester is number one? Guys, please.
He needs to be in the top 10
Seriously he should be number 1 for sure just listen to painkiller before you vote
I also think that Freddie mercury should be higher up!
4
Serj Tankian (System of a Down)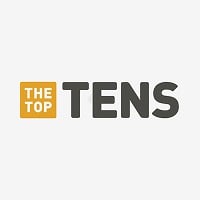 Serj Tankian is a Lebanese-born Armenian-American singer-songwriter, composer, multi-instrumentalist, record producer, poet, and political activist.
Serj can do anything he wants with his voice, INCLUDING SCREAMS. While he's not that heavy nowadays, he can still perform these as great as he used to do in System of a Down's glory days.
Serj is an absolute legend, unique and inspiring. His vocals are intelligent, passionate and emotive. There really isn't anyone like him.
Not only are his screams legendary, but his vocals are one of the best I have ever heard. A true master at his art.
The best!
V 10 Comments
5
Corey Taylor (Slipknot)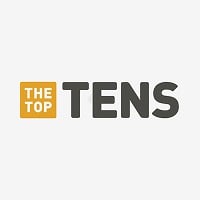 Corey Todd Taylor was born in December 8, 1973. He is an American musician, author, and actor best known as the lead singer and lyricist of the Nu-metal band Slipknot and hard rock/alternative metal band Stone Sour.
He's scream is so deep and dirty, you can feel he's emotions when he sing, like disasterpiece!
6
Phil Anselmo (Pantera)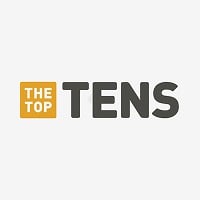 Philip Hansen "Phil" Anselmo is an American musician who is best known as the former lead vocalist of the heavy metal band Pantera. He currently is the vocalist of heavy metal bands Down and Superjoint Ritual.
No matter how much of a douchebag this guy is, he is one of the most legendary metal vocalists ever.
7
Freddie Mercury (Queen)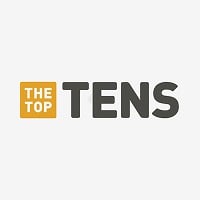 Freddie Mercury (5th September 1946 - 24th November 1991) was a Tanzanian-born British singer with Persian ancestry, songwriter and record producer, known as the lead vocalist and songwriter of the British rock band Queen. He also became known for his flamboyant stage persona and four-octave vocal range. ...read more.
Freddie Mercury has a great screaming voice listen to We are the Champions, Under Pressure, and Another one bites the Dust and you will hear that rock scream and growl and bark in his voice and the song Hammer to Fall, and One vision really shows off his growl screams and the high pitch scream he did in the 80's song Under Pressure at the middle of the song when he went up so high and did a little bit of scream he is a rock screamer.
Yes like the visitor said he did a little bit a high pitched screaming in Under Pressure. And it was great - zxm
Great scream in "Under pressure". What a great man he was!
Great scream in Under pressure.
V 4 Comments
8
Ivan L. Moody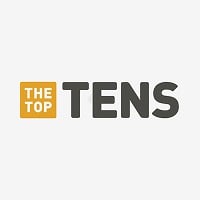 Ivan L . Moody, known by the pseudonym Ghost during his time with Motograter, is the lead vocalist for American groove metal band Five Finger Death Punch from Las Vegas, Nevada .
9
Roger Daltrey (The Who)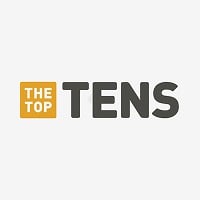 Roger Harry Daltrey, is an English singer and actor. In a music career spanning more than 50 years, Daltrey came to prominence in the mid 1960s as the founder and lead singer of the English rock band The Who, which released fourteen singles that entered the Top 10 charts in the United Kingdom during ...read more.
The song, 'Won't Get Fooled Again', on the "Who's next" album. Daltrey earned his stripes the day he recorded the standard of Rock 'n Roll screams. -
Won't Get Fooled Again, Love Reign Over Me. He has done more, but that's all he needs. The greatest thing about his screams is they weren't just loud noises, they conveyed something. Won't Get Fooled Again showed his bitterness and frustration with the world and his desire to figh, while Love Reign Over Me showed his anguish and despair.
This is the second best scream on rock music... But I would have liked to vote for The Doors - When the music's over.
#1 scream in Wont get Fooled Again
V 1 Comment
10
David Lee Roth (Van Halen)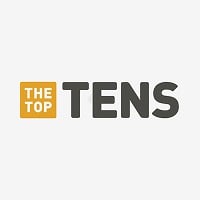 David Lee Roth is an American rock vocalist, songwriter, actor, author, and former radio personality.
Some have said the high-pitched screams, yelps and squeals heard on virtually every Roth-Halen song were actually done by bassist Michael Anthony, I don't think so. I think it was Roth. And those were such a signature sound for him, and major part of the appeal.
well while roth ripped off gillians screaming even though he denies it, he still outshines his mentor.
I brought my pencil! Give me something to write on!
I brought my pencil! Give me something to write on!
The Contenders
11
Maynard James Keenan (Tool, A Perfect Circle, Puscifer)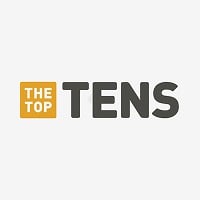 Maynard James Keenan, often referred to by his initials MJK, is an American musician, record producer, winemaker, and actor, best known as the vocalist for Grammy Award-winning progressive metal band Tool.
I used to think Chester was the champion with his 17 second scream in Given Up. However, Maynard's scream in Grudge crushes it coming in around 24 seconds. He said he couldn't talk for quite some time after the recording. It's not his only good scream either... the DIE and the end of Jerk Off is great. Most all of his work has some great screaming especially the late 90's. Check out those tracks before you write him off as the best screamer ever!
To the idiot that said no one can yell for 17 say seconds like the crappy Linkin Park singer, Tool- the grudge 25 second scream. Also jerk off is a crazy scream you tube Maynard James Keenan best screams 11m of insanity then make this list again, Maynard and tool are by far underrated even though they are the best alternative band of all time
Okay, Maynard may not be #1, but he certainly trumps Axl and Serj, without a doubt... He should definitely be in the top 5
25-30 second scream, 'enough said.
V 4 Comments
12
Eric Adams (Manowar)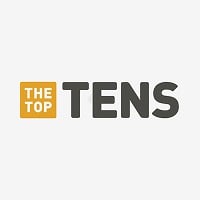 Eric Adams has been the singer of the American heavy metal band Manowar since its inception in 1980. Previously, he sang for a group called LOOKS, a band which also included future Manowar bassist and childhood friend, Joey DeMaio.
Nobody can scream so long and high like Eric. He is a Metal King
He screams often and long - his scream on Thor is about 33 seconds long (go to 4:35). This is the longest scream I know. - Metal_Treasure
13
M. Shadows (Avenged Sevenfold)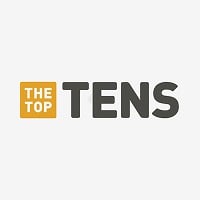 Matthew Charles Sanders, better known by his stage name M. Shadows, is an American musician, best known as the lead vocalist, songwriter and founding member of the American heavy metal band Avenged Sevenfold.
A visitor recommended to listen to "second heartbeat" as an example of his legendary screams - ok, I listened to it twice. But there's nothing interesting there in terms of screams, let alone legendary screams. - Metal_Treasure
Listen to their early stuff like second heartbeat
He is my idol. I love his voice
M. Shadows Deserv To Be Number 2...
14
Lord Worm (Cryptopsy)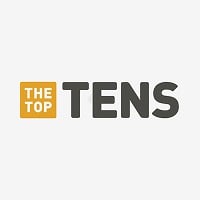 Dan Greening, aka Lord Worm, is the original vocalist for Cryptopsy, a Canadian technical death metal band. He is also an English teacher.
About 28 seconds long, in the song Open Face Surgery. - Metal_Treasure
V 1 Comment
15
Bruce Dickinson (Iron Maiden)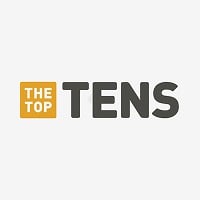 Paul Bruce Dickinson, known professionally as Bruce Dickinson, is an English musician, airline pilot, and broadcaster. He is most well known for being the lead singer in heavy metal band Iron Maiden and his solo career.
I agree number of the beast you can't beat that scream and right before the solo in rime of the ancient mariner
number of the beast rime of the ancient mariner and many others bruce is one of the best vocalist and has many great screams.
Number of the beast was the first thought that came to mind when I first read this topic.
his scream in the number of the beast - wolphert
16
Robert Plant (Led Zeppelin)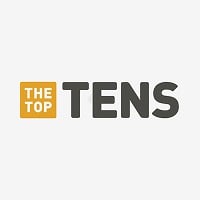 Robert Anthony Plant is an English musician, singer, and songwriter best known as the lead singer and lyricist of the rock band Led Zeppelin.
V 1 Comment
17
James Hetfield (Metallica)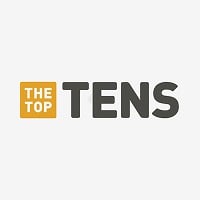 James Alan Hetfield was born on August 3, 1963. He is an American musician, singer and songwriter known for being the co-founder, lead vocalist, rhythm guitarist and main songwriter for the American heavy metal band Metallica.
18
Layne Staley (Alice In Chains)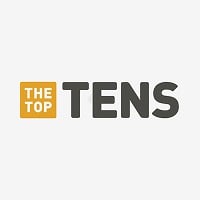 Layne Thomas Staley was an American musician who served as the lead singer and co-songwriter of the rock band Alice in Chains, which he founded with guitarist Jerry Cantrell in Seattle, Washington in 1987. Alice in Chains rose to international fame as part of the grunge movement of the early 1990s. ...read more.
Love hate love and Bleed the freak are only two of Staley's vocal masterpieces. I've been listening to him for over 20 years and he still takes my breath away with his vocal power and passion. RIP
For me he is the obvious number 1. I've never heard another scream that sounds like Layne's. It was so unique and filled with pain.
Layne Staley's scream is so unique and it is so powerful. His singing ability is unmatched and he is extremely underrated.
Layne didn't just scream, his passion and power filled all the lyrics that AIC's released. He was just so fabulous, wish he was still with us today.
19
Steven Tyler (Aerosmith)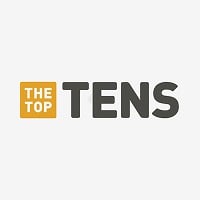 Steven Tyler is an American singer-songwriter, multi-instrumentalist, and former television music competition judge, best known as the lead singer of the Boston-based rock band Aerosmith, in which he also plays the harmonica, and occasional piano and percussion.
Tyler's voice/scream is unique and very recognizable. He should be number 1. He became super popular thanks to his legendary scream - Irina2932
While Chester Bennington is good and all, there's a reason why Steven Tyler is called the Demon of Screaming. He should at least be in the Top 3!
easily number one, his voice is freking great!
Axl rose in number 2 - rock2metal
20
Hansi Kürsch (Blind Guardian, Demons & Wizards)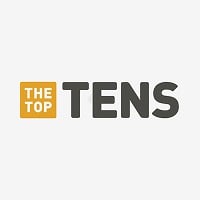 Hansi Kürsch, born Hans Jürgen Kürsch, is the lead singer, lyricist, co-composer and bassist for German power metal band Blind Guardian . Heavily influenced by Freddie Mercury, he creates a huge choir effect by overdubbing his own voice multiple times in complex, overlapping vocal harmonies. He records ...read more.
His screams are awesome - powerful and very well controlled. Some of his screams are even sorta melodoc which is an achievement. He's got the screaming experience from his early material when he used "screaming" vocal technique that was more aggressive and harsher than his late stuff. My fave scream is 'Fiddler on the Green' by Demons & Wizards (4:05). - Metal_Treasure
PSearch List
Recommended Lists
Related Lists

Top Ten Strongest Non Legendary Pokemon

Top Ten Legendary Pokemon

Strongest Legendary Pokemon

Top Ten Best Non-legendary Sinnoh Pokemon
List Stats
700 votes
42 listings
7 years, 294 days old

Top Remixes

1. Freddie Mercury (Queen)
2. Chester Bennington (Linkin Park)
3. Bruce Dickinson (Iron Maiden)
bireyselemekli
1. Chester Bennington (Linkin Park)
2. Ivan L. Moody
3. Corey Taylor (Slipknot)
chazy-chaz-101
1. Ian Gillan (Deep Purple)
2. Rob Halford (Judas Priest)
3. Eric Adams (Manowar)
Metal_Treasure
Posts
Error Reporting
See a factual error in these listings? Report it
here
.