Top 10 Countries Most Likely to Win WWIII
The Top Ten
1
United States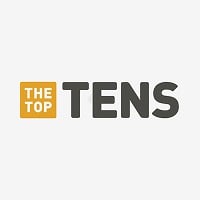 The United States of America, or the U.S.A. for short, is a federal republic composed of 50 states, 48 of them are contiguous states. There are two other states, Alaska and Hawaii, which are north and south of the contiguous states, respectively. The United States declared its independence from the ...read more.
China may be catching up, but the US is way more powerful than China. If the US does go into WWIII, It can simply use the many bases worldwide to deploy troops. Not to mention the Militaristic experience it has gained in recent years. The US is basically UNBEATABLE.
USA - economy would be like the great depression as the USA would spend all its money on war efforts - size of military; army, air force, navy equipment and build all factories needed to produce the war machine. Not that we don't have enough already. This event has already been planned and prepared, tie that to experience in war and no one could beat us on their best day. We may struggle in the beginning because of all the different war fronts but we will out fight, overpower, and push back all enemies until they lose or surrender one or two at a time. Wake up people! USA #1.
The United States currently has the most Powerful military on the planet, and is on pace to stay that way for many years to come. We have the infrastructure and industrial base to support a big war. We have 10 of the largest aircraft carriers, more than all other counties combined. Even if China has more manpower. The United States have a more technological superior military. Not to mention better allies, and if it comes down to it. The second largest nuclear arsenal
Most aircraft and aircraft carriers plus the most mobilized military in the world. Navy can be anywhere the Air force has the air advantage, and the Army will be in any place in the world in just a few hours. The marines well trained and very well equipped plus the Marines are with the Navy
2
India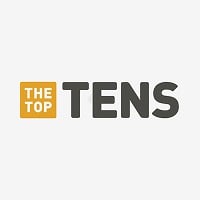 India, officially the Republic of India, is a country in South Asia. It is the seventh-largest country by area, the second-most populous country (with over 1.2 billion people), and the most populous democracy in the world. Its capital is New Delhi. Some other major cities are Mumbai, Chennai, and Ahemdabad. ...read more.
INDIA will win.I love India, I am a Bengali. India is one of the fastest growing countries in the world, and though India doesn't have a juggernaut army, EACH INDIAN can tackle 100 soldiers alone, because they don't use money or new generation weapons to show off. India has an invincible army, full of willpower, the quest for knowledge, the growing intelligent generation, and to mention of course,the Indian nuclear weapons. INDIANS DON'T SHOW THEIR ARMY'S POWER THROUGH MOVIES, BUT THROUGH THEIR HARD WORK AND DEDICATION towards Mother India. I have faith that someday, India will become the strongest military force, if she struggles hard. And to the postscript, India had been dominated till 1947, yet we achieved freedom, and WITHIN FEW YEARS, MADE OUR PROUD ARMY.So think for once, a country that just achieved freedom from the imperialist country, has grown to such extent, then what will be the progress after some more years, huh?
A nation which can fight Pakistan can take on the world. Indeed, even the United States is an ally... It dare not go against it.
Secrets are always secrets in this country. Everyone knows that even Indians comprise of almost 50 % of Indians. Allt the top level officials are Indians. And most of the military equipments were found by Indians in their country. So does any one doubt India's capabilities even now?
If they are in the war, they will probably join the allies. We are helping them. Why would any one fight us for helping them? I mean, are missionaries are making baskets of food and clothes to send over there. - Alpha101
3
China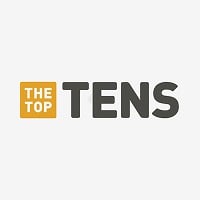 China, officially the People's Republic of China, is a sovereign state in East Asia. It is the world's most populous state, with a population of over 1.388 billion. It was established in 1949 by Chairman Mao, the president of the communist party. Its capital is Beijing. The major cities are Shanghai, ...read more.
None of us know what China's doing 'cause they have their walls closed. They could have ANYTHING in there. - chayanneberumen
Economy is still rising, Millions of soldiers, Great Weapons, and Great Technology. Oh by the way I'm Australian, but I think China will destroy USA, Russia, United Kingdom, Japan, France, Germany, India, Turkey and North & South Korea. - phantomtheimmortal
Who knows what China has in their home? Never underestimate a country if you are uncertain about it's capabilities. China could be much more capable than we think...
As a Pakistani I am ready to fight with my Chinese brothers against any country! I offer my blood to my Chinese brothers! Long live Pak China friendship
4
Russia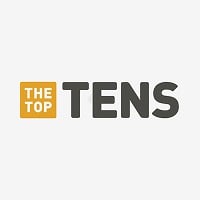 Russia, known as the "Russian Federation", was formed on Dec 25, 1991. It is located mainly in Asia, while a portion of it remains in Europe. The capital and largest city is Moscow, followed by Saint Petersburg in terms of population. The country primarily speaks Russian, a Slavic language. ...read more.
Russia I think would win the USA can be destroyed in seconds by Russia and I am American to I don't think we are allies with them but if USA, Russia and Asia are teamed up I think they can blow up the whole world in seconds. USA or Russia would win if they are teamed up I will be glad.
Mother Russia will win the war. We will liberate all countries that are enslaved and defeat bloody capitalism. FOR MOTHER Russia!
Probably Russia. And I'm not even Russian...
americans have no idea...
5
Israel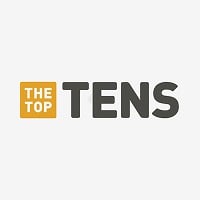 The State of Israel is a country in the Middle East and the only country with a Jewish majority in the world but arab, african and east asian communities still can be found. ...read more.
Not if they get overwhelmed by every Islamic country in the Middle East and North Africa. - DieGedankenSindFrei
They have an okay military. - Alpha101
lol nu - pouria_mt
6
United Kingdom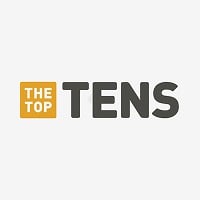 The United Kingdom of Great Britain and Northern Ireland, commonly shortened to United Kingdom, UK or Britain is a Sovereign State located of the Northwestern coast of Europe. It is a Parliamentary Constitutional Monarchy currently lead by Monarch Queen Elizabeth II and its current prime minister is ...read more.
We won the last two wars with help from every Allie involved. I think we could win again!
We have good technology, well trained military and good allies :-)
Commonwealth will thrash russia
UK should at least be #2! God save the queen!
7
North Korea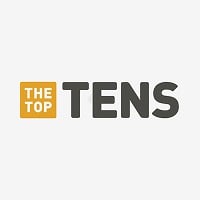 The Democratic People's Republic of Korea, also known as North Korea, is a country in Eastern Asia. Its capital is Pyongyang. It is currently ruled by the dictator Kim Jong-Un, after inheriting the title from his father, Kim Jong-Il, who in turn inherited it from his father, Kim Il-Sung. ...read more.
This is actually not true. Though they have a "big" army, most of their submarines and other military materials are very old, beat up, and really bad. Not a huge threat.
The only reason North Korea still exists is because they can level Seoul in seconds. However, if they did, every world power will break down the gates to the Kim family palace... - DieGedankenSindFrei
They have declared they have nukes. - Alpha101
losers
8
South Africa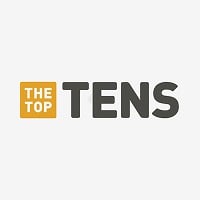 South Africa, officially the Republic of South Africa, is the southernmost sovereign state in Africa. It is bounded on the south by 2,798 kilometers of coastline of Southern Africa stretching along the South Atlantic and Indian Oceans, on the north by the neighbouring countries of Namibia, Botswana ...read more.
PLEASE don't DIE SA
9
France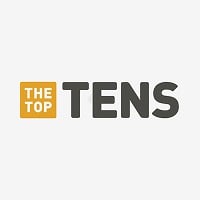 France, officially the French Republic, is a sovereign state comprising territory in western Europe and several overseas regions and territories. The European part of France, called metropolitan France, extends from the Mediterranean Sea to the English Channel and the North Sea, and from the Rhine to ...read more.
France should most likely win World War 3 because of what it has like, nuclear weapons and a strong government
10
Iran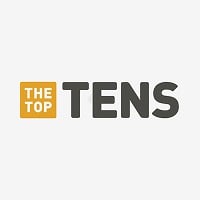 Iran, also known as Persia, officially the Islamic Republic of Iran, is a sovereign state in Western Asia. The capital city is Teheran and the major city is also Tehran. The country's official language is Persian. ...read more.
They will never win as they will blow them serves up in the process of killing others
Don't underestimate the Islamic republic, Islam can do much!
They have a strong military. - Alpha101
Not good enough for USA
The Contenders
11
Turkey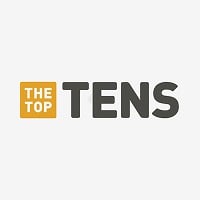 Turkey, officially the Republic of Turkey, is a transcontinental country in Eurasia, mainly in Anatolia in Western Asia, with a smaller portion on the Balkan peninsula in Southeast Europe. Turkey is bordered by eight countries with Greece and Bulgaria to the northwest; Georgia to the northeast; Armenia, ...read more.
This country had an effective part in the first world war, and experiencing nuclear developments right now
No.

They will die from within before this should it ever happen
12
Australia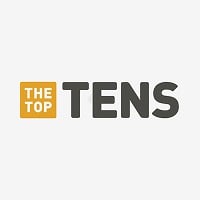 Australia, officially known as the Commonwealth of Australia, is a country comprising the mainland of the Australian continent, the island of Tasmania, and numerous smaller islands. Australia has a very warm climate and is very dry. The country's official language is English.
They need to improve their military. - Alpha101
With the help of its Allies in the Commonwealth and USA :-)
We have our strong allies must we join NATO
If someone attacks australia then the world food trade will fall down.Cause major powers like Russia,China,even India.And with the allied power of US,UK they surely will win.They're NATO is very good.They can judge an attack in hours bfore the invasion is done and they have the money to buy foreign spies.Then they will the war easily.There stays India China and Russia They don't have the guts to attack Australia.Australia also have some missiles what can turn countries like Iran into smitherens.
13
Mexico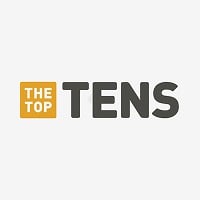 Mexico, officially the United Mexican States, is a federal republic located in North America. The country is located between the U.S. and Central America, and is known for its Pacific and Gulf of Mexico beaches and its diverse landscape of mountains, deserts, and jungles.
It's a beautiful place my parents come from here and I live they I respect mexico
Mexico would lose WW3
MEXICO! MEXICANS! WIN WWIII!
14
Germany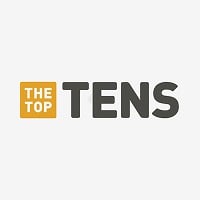 Germany was formally united in 1871 under the initiative of Bismarck with King Wilhelm of Prussia as emperor. The previous 'Holy Roman Empire', basically a continuation of the empire of Charlemagne/Karl der Grosse was dissolved in 1806. ...read more.
One of the major powers of the second world war, and one of the major powers in Europe
They should have learned their lesson 74 years ago!
Hmmm I think they have learnt there lesson
15
Syria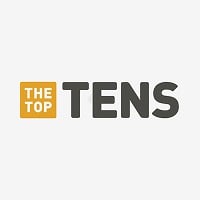 Syria, officially the Syrian Arab Republic, is a country in Western Asia. Syria has been involved in a civil war since 2011.
There all probably dead
Who wants to fight terror? EVERONE
16
Switzerland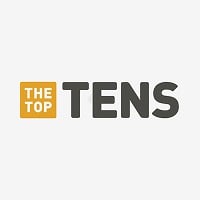 Switzerland, officially the Swiss Confederation, is a federal republic in Europe. It consists of 26 cantons, and the city of Bern is the seat of the federal authorities. ...read more.
Switzerland would be the true winner for not getting involved. - Turkeyasylum
One word: NUTRALITY
17
Norway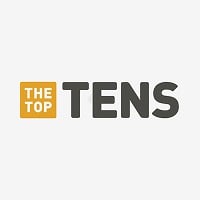 Norway, officially the Kingdom of Norway, is a sovereign and unitary monarchy whose territory comprises the western portion of the Scandinavian Peninsula plus the island Jan Mayen and the archipelago of Svalbard.
Norway would sittin there and not getting involved by the war - CerealGuy
18
Iceland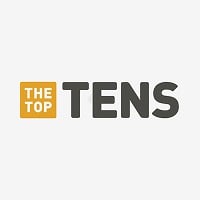 Iceland, also called the Republic of Iceland, is a Nordic island country between the North Atlantic and the Arctic Ocean.
19
Netherlands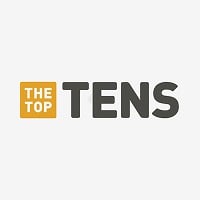 Because smallest laugh out loud
20
Pakistan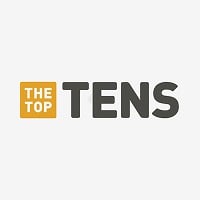 Pakistan was established in 1947 and is located in South Asia. Islamabad is the capital city of Pakistan. Karachi, Lahore and Peshawar are other major cities of Pakistan. Urdu and English are official languages of Pakistan. World's second highest peak (K-2) and ninth highest peak (Nanga Parbat) are ...read more.
Only because India is enemy
Pakistan is the best Islamic country
Pakistan is likely to win any war especially with India because it spends more than half of its budget on military and is the first and only Islamic country to develop nuclear weapons. Further it is allied with China and she (China) has pledged full support to Pakistan in any war. Moreover all Islamic countries support her (Pakistan).
Pak
21
Poland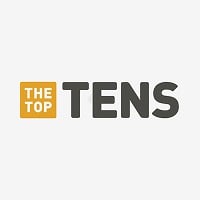 Poland, officially the Republic of Poland, is a country in Central Europe, bordered by Germany to the west; the Czech Republic and Slovakia to the south; Ukraine and Belarus to the east; and the Baltic Sea, Kaliningrad Oblast (a Russian exclave) and Lithuania to the north. With a population of approximately ...read more.
22
South Korea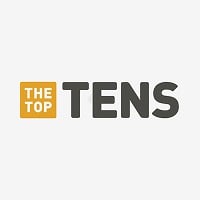 South Korea, officially the Republic of Korea, is a sovereign state in East Asia, constituting the southern part of the Korean Peninsula.
23
Venezuela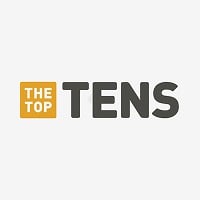 Venezuela, officially the Bolivarian Republic of Venezuela, is a federal republic located on the northern coast of South America.
This is a tough choice between Venezuela and Norway. Anyway, Imagine the following scenario: The USA, Russia, China, Iran, most of the Middle East, Japan, The UK, most of western Europe, and Korea all fight and kill each other. In doing so, most of the oil supplies of the Arabian countries get destroyed or consumed. This leaves Venezuela and Norway, who are both clever enough to not get involved in the fighting, sitting on something like 40% of the worlds remaining oil reserves each, leaving all the 'superpowers' no choice but to kiss their asses to get it.

The UK might be alright with North Sea oil from Scotland, but countries like the US, Japan, China etc produce a fraction of what they consume.
24
Greenland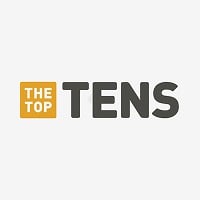 Greenland is an autonomous country within the Danish Realm, located between the Arctic and Atlantic Oceans, east of the Canadian Arctic Archipelago.
25
Vatican City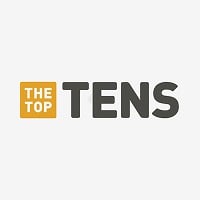 Vatican City, officially Vatican City State or the State of Vatican City, is a walled enclave within the city of Rome. It is the smallest nation on Earth, and is the headquarters of the Roman Catholic Church.
26
Japan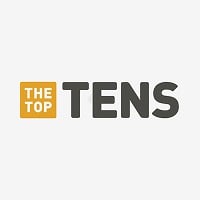 Japan is an island country in East Asia in the Pacific Ocean. It lies off the eastern coast of the Asia Mainland (east of China, Korea, Russia) and stretching from the Sea of Okhotsk in the north to the East China Sea and near Taiwan in the southwest. ...read more.
27
Italy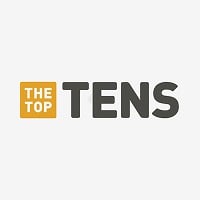 Italy, in italian Repubblica Italiana, is a unitary parliamentary republic in Europe. ...read more.
Italy deserves to win this country invented pizza
28
Romania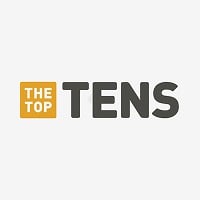 Romania is a sovereign state located in Southeastern Europe It borders the Black Sea, Bulgaria, Ukraine, Hungary, Serbia, and Moldova. It has an area of 238,391 square kilometres and a temperate-continental climate. With over 19 million inhabitants, the country is the seventh-most-populous member state ...read more.
29
Canada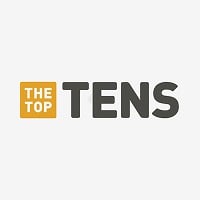 Canada is a country in North America that is next to the United States, and it's the 2nd largest country in the world by area (size is 9.985 million km²). This country has 10 provinces, and 3 territories. Canada became a dominion on July 1, 1867. Its 10 provinces are: Ontario, British Columbia, Quebec, ...read more.
Canada will most likely enter the war quite late in, so they won't have as many casualties and wasted resources.
I think Canada will win because I bet we wont enter the war until late so we can preserve our weapons and have less young men and women being killled
maples
30
Bolivia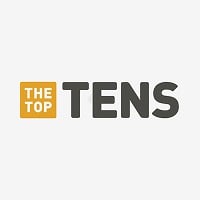 Bolivia, officially known as the Plurinational State of Bolivia, is located in western-central South America.
31
Nigeria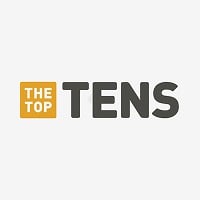 Nigeria, an African country on the Gulf of Guinea, has many natural landmarks and wildlife reserves. Protected areas such as Cross River National Park and Yankari National Park have waterfalls, dense rainforest, savanna and rare primate habitats. One of the most recognizable sites is Zuma Rock, a 725m-tall ...read more.
The richest country in africa
Only with ahmed musa
32
Philippines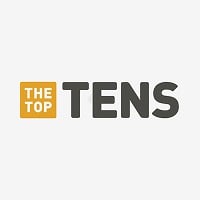 The Philippines was established in March 16, 1521 and named in honor of a Spanish King whose name is King Philip of Spain II. It is located at Asia, specifically at Southeast Asia. The capital is Manila. 89% of the people there currently are native, while 11% of people there are foreigners.
With a Stronk president and getting good relations from different countries we might survive or just stay neutral.
33
South Sudan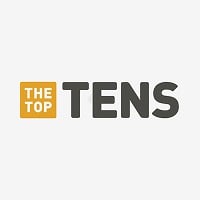 South Sudan, officially the Republic of South Sudan, is a landlocked country in northeastern Africa that gained its independence from Sudan in 2011. Its current capital is Juba, which is also its largest city.
34
Ireland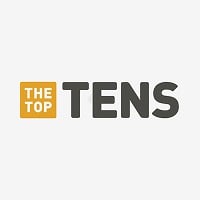 Formed in 1916 after the Easter uprising, Ireland is a small country with a population of roughly 5 million.
35
Ukraine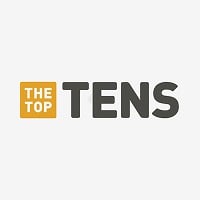 Ukraine is a sovereign country in Eastern Europe, bordered by Russia to the east and northeast, Belarus to the northwest, Poland and Slovakia to the west, Hungary, Romania, and Moldova to the southwest, and the Black Sea and Sea of Azov to the south and southeast, respectively.
36
Denmark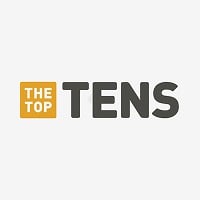 Denmark is a Scandinavian country in Europe. The southernmost of the Nordic countries, it is south-west of Sweden and south of Norway, and bordered to the south by Germany.
37
Chile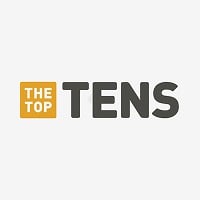 Chile, officially the Republic of Chile, is a South American country occupying a long, narrow strip of land between the Andes to the east and the Pacific Ocean to the west.
38
Brazil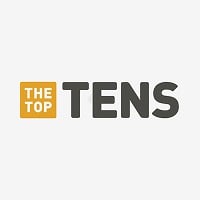 Brazil, officially the Federative Republic of Brazil, is the largest country in both South America and the Latin American region.
39
New Zealand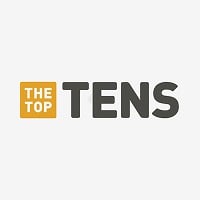 New Zealand is an island country in the southwestern Pacific Ocean. ...read more.
40
Zambia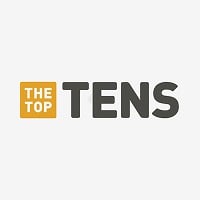 The Republic of Zambia is a landlocked country in Southern Africa, neighbouring the Democratic Republic of the Congo to the north, Tanzania to the north-east, Malawi to the east, Mozambique, Zimbabwe, Botswana and Namibia to the south, and Angola to the west.
BAdd New Item