Most Lyrical Rappers of All Time
skullgangjewelz
Describing, and honoring, the most lyrical rappers of all time. Focusing on the mastery of lyrical skills.
The Contenders: Page 2
21
Tech N9ne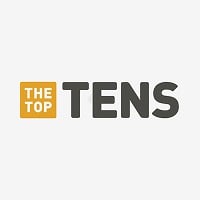 ...read more.
Tech is severely underrated because underground fans don't like his subject matter and most others haven't heard about him. Sometimes his lyrics are too fast for most but I understand every word it just takes some getting used to. Some people call him nonsensical because of the way he rhymes to makes his songs more lyrical is a little odd but simply listening can tell you what he's talking about. Tech is insanely lyrical and has some complex symbolism as well, if you don't believe me think about his name. It's more than just a gun, tech said the "tech" is short for technique and 9 is the number of completion, tech then proceeds to explain why 9 is the number of completion, 360 degrees is a full circle 3 plus 6 equals 9
How could tech be anywhere but #1? This guy makes Eminem, Biggie & Pac's songs sound like nursery rhymes. I mean the niqqa uses like 6 & 7 word rhyming patterns and he can make any word rhyme. And his flow is untouchable he is always using the craziest flows I've ever heard. And his speed is incredible, I guarantee If he would do a song at top speed it would be the fastest rap ever because he makes twista & busta rhymes sound slow without trying. Tech N9ne is the best that has ever lived his work proves that. If you don't realize his talent you need to go ahead and check yourself into a psycho ward. He is the only complete rapper in the game. By the way #2 would be Eminem and #3 is Hopsin in my opinion but you can't deny Tech at #1 unless you've never heard him
Tech n9ne is the greatest artist out there. If you don't understand that by now then your never going to. Which is truly sad because he is a poetic assassination to the beat when he heats up! Always gonna be my favorite rapper. Technician 4 life, I am just happy he came through in my life time. Lastly he is doing songs with so many different artist and excelling at his craft. Not even close to done, true art!
Best rapper ever seen
V 12 Comments
22
Drake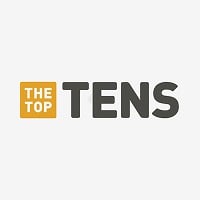 Aubrey Drake Graham, known professionally as Drake, is a Canadian rapper, singer, songwriter, record producer and actor, born and raised in Toronto, Ontario.
Drake's songs are dope, which is why I am a fan of him, but as a rapper, he is complete trash. Drake is a little boy from Toronto who raps without a purpose and you can tell he only relates the most when he talks about girls.
There are a lot of rappers on this list that may be better freestylers but the numbers and broken records speak for themselves...
Guys like him and all of young money shouldn't even touch this list
He is a great rapper
V 7 Comments
23
50 Cent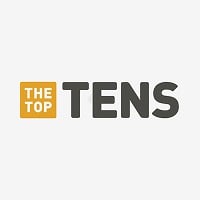 Curtis James Jackson III, better known by his stage name 50 Cent, is an American rapper, actor, entrepreneur, investor, record, film, and television producer.
50 is so under rated. His talent is taken too lightly
I love you mafia 50
He isn't lyrically deep,but his delivery is very good.
Uhh, 50 Cent is NOT lyrical whatsoever. It pains me to see Lupe, Aesop, G Rap, GZA, Pun, etc. below him. This isn't a best rappers competition where you can just worship any other rapper because he did songs with Eminem.
V 2 Comments
24
Lil Wayne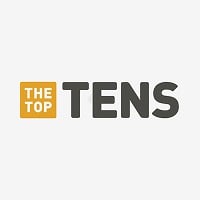 Dwayne Michael Carter, Jr. is an American hip hop "artist" and is often referred to as one of the worst "rappers" of all time. He was signed to Cash Money Records by Birdman at a young age. He has been critically acclaimed and even more panned throughout his career. He's often criticized for talking ...read more.
His songs make absolutely no sense and he definitely does not deserve to be so high on the list, let alone be on the list at all. His flow is weak and his lyrics have no depth. Lil Wayne is an embarrassment to rap music.
Crappy sexist lyrics with no thought put into them - LegitGames12
I honestly think that the only reason lil Wayne is so high on this list is because everyone voted for him so they can give him a hate comment.
Hate wayne all you want, when it really comes down to it, his lyrics are brilliant and clever.
V 30 Comments
25
Lupe Fiasco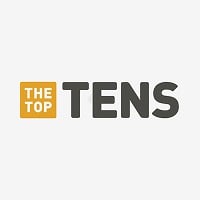 Wasalu Muhammad Jaco (born February 16, 1982), better known by his stage name Lupe Fiasco, is an American rapper, record producer, and entrepreneur. He rose to fame in 2006 following the success of his debut album, Lupe Fiasco's Food & Liquor. He also performs as the frontman of rock band Japanese Cartoon ...read more.
I am a huge fan and have a lot of respect for rappers like Em, Jay, Nas, Dre, Rakim, etc. But as far as pure lyricism goes (discounting everything else like flow, production, rhyme scheme, etc) Lupe takes the top spot easily. With tracks like around my way, words I never said, and American terrorist to all the symbolism and complexity the cool saga there is no competition for him!
A real rapper something of which we don't see too common these days. Lupe fiasco uses the same flow and storytelling of The legend Nas. He's a lyricist worth recognition.
Lupe Fiasco is a wizard with words, his lyrics are deeper than Marianas Trench, he is so inspirational, and his songs have an incredible flow. He is the most unique rapper I have ever witnessed, and even though I acknowledge that Eminem, Nas, and a few other rappers are also rap geniuses, but the true lyrical king is definitely Lupe Fiasco.
Man Lupe is a lyrical Genius!
V 10 Comments
26
Ice Cube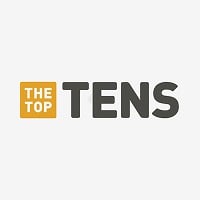 O'Shea Jackson, born June 15, 1969, known by his stage name Ice Cube, is an American rapper, record producer, actor, and filmmaker. He began his career as a member of the hip-hop group C.I.A. and later joined the seminal gangster rap group N.W.A. After leaving N.W.A in December 1989, he built ...read more.
Best lyrically since the CIA til present day
Delivery content and street knowledge Icecube is definitely a great lyricist.
Dre and Drake don't even write lyrics. And I don't know half of the Rappers. So why TF cube is just 26th. He is top 10
Ice Cube Is A Miracle
V 1 Comment
27
Sohrab MJ
Zed bazi is my life
Sohrab MJ, the only Master of Joint
Best rapper in Iran
The best one
V 2 Comments
28
Mike Shinoda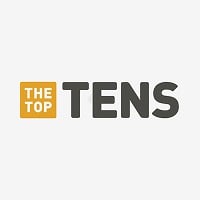 Michael Kenji "Mike" Shinoda is an American musician, rapper, singer, songwriter, record producer, graphic designer, manager and film composer.
His Lyrics Is Really Meaningful! He Doesn't Rap About Girl Money Or any Thing Like That And That's What REAL music mean. He Deserves To Be Number ONE.
He is better than Eminem and Macklemore. He actually raps about real nice quality lyrics that flow and his work makes sense ( not that Eminem and Macklemore don't, he just surpasses them).
I glad to see mike shinoda in this list. I'm his diehard fan, and I don't care if he is on 28. only matters that you actually compared him with Eminem!
He raps about LIFE, not money, drugs and other obscene things. So does Eminem. But my vote is on him as he can touch your heart with meaningful lyrics. Just try listening to Hands Hel High, such great lyrics...
V 6 Comments
29
Kool G Rap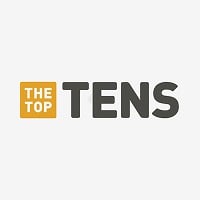 Nathaniel Thomas Wilson, better known by his stage name Kool G Rap is an American rapper from the Corona neighborhood of Queens, New York City.
Look up fast life ft nas, it is the most lyrical song I've heard, mainly from Kool g's verse
Dumbasses. Eminem is not the best and no one has heard of these Persian people or cares anyway. Kool g is the emporer of lyrics with nas as his righthand man.
The top ten should include kool g rap, rakim, big pun, chino xl, R. A the rugged man, nas, tech n9ne, MF doom, and big daddy Kane. No particular order.
30
GZA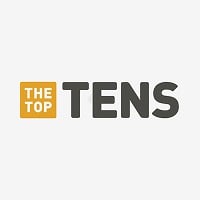 Gary Grice, better known by his stage names GZA and The Genius, is an American rapper and songwriter.
Proven by a machine to have one of the largest vocabularies in rap history (#2). His flow is unprecedented. There's a reason his name is GZA the Genius.
Besides possessing an impressive vocabulary, GZA also possess a brilliant intellect rarely scene in the rap industry.
Gza no doubt destroys all these weak emcees with liquid swords
He's called the genius for a reason. One of the best if not the best!
V 3 Comments
31
Big Pun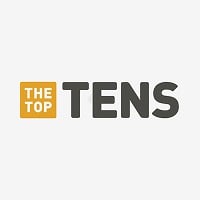 Christopher Lee Rios, better known by his stage name Big Pun, was an American rapper. Emerging from the underground hip hop scene in The Bronx borough of New York City, in the early 1990s, he was the first Latino rapper to have an album certified platinum as a solo act. ...read more.
Why is Big Pun all the way down here?!
Big pun. I never heard anyone play with words like him. And his flow is unmatched to this day, he should be at the top of this list.R.I.P. big Punisher
This is just dissrespectful! Pun is top 5 top10 lyricist of All Time! Capital punishment is an untouchable classic. End of discussion.
He should be higher up! Like, seriously the most lyrically complex!
V 5 Comments
32
Bibak
His lyrics Is best & his voice is best
V 2 Comments
33 Hishaam Honzo
34
Ab-Soul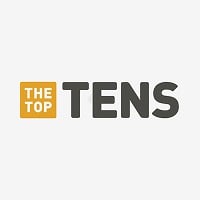 Herbert Anthony Stevens IV, better known by his stage name Ab-Soul, is an American rapper from Carson, California.
Ab-Soul goes completely under the radar to most. Many of his lyrics go right over your head the first few listens. The fact that you often you have to sit with the lyrics in front of you and read them to find the multiple meanings in his words is incredible. Truly deserves to be higher on this list.
Look up his songs in rap genius. The lyrics in his beats are some of the most carefully written ones I have seen.
Once you get into Ab-Soul, give it 2 months he'll be your favorite rapper
How y'all going mention Kendrick Lamar without Ab-Soul smh He's one of the most over looked emcees today
35
Erfan
He Is The Only rapper in Iran who has rap scince
He is rap sun
My love is sadegh
He is the best.
V 2 Comments
36
Hopsin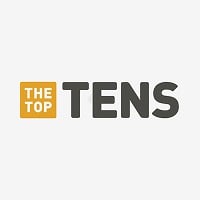 Marcus Jamal Hopson, better known by his stage name Hopsin, is an American rapper, record producer, director and actor from Los Angeles, California.
Hopsin is so real and down to earth and he doesn't censor his thoughts. He makes sense and reaches out to his audience on a whole other level than people like Lil Wayne. He's still fairly young, but his beats and lyrics do nothing but get better and get more real. Check out his song - Fly. enough said.
Though hypocritical at times, Hopsin is a promising rapper who displays fast spitting rhymes and real rap. Ill Mind of Hopsin 5 is the best so far.
Hopsin to me is probably the best rapper in the rap game because he's not satanic like at the other rappers and he speaks the truth
Ashamed of this list. Em is definitely 1st but hop is top 3 for sure.
V 14 Comments
37 Bun-b
38
Ben Sharpa
This guy is TRULY one of the most prolific hip hop artists to come out of South Africa. His content and delivery is second to none.
39
Killah Priest
Underrated even among the underrated.
40
Sagopa Kajmer
The Best Lyrical Rapper.. ! This is true, and If you search this, You will find. !
Perfect lyrical, the most lyric
Very strong lyrics, the only problem is that he raps Turkish so not everyone understands what he says
Kaf kef sagopa key
V 4 Comments
PSearch List
Recommended Lists
Related Lists

Best Rappers of All Time

Best Persian Rappers of All Time

Most Overrated Rappers of All Time

Top 10 Most Inspirational Rappers of All Time
List Stats
8,000 votes
218 listings
8 years, 164 days old

Top Remixes (29)

1. Eminem
2. Tupac
3. Royce da 5'9"
uknowwhatimmasayin

1. Eminem
2. Nas
3. Andre 3000
grandmasterofrap

1. Rakim
2. The Notorious B.I.G. (Biggie Smalls)
3. Nas
EMBIGNASPAC
View All 29
Posts
Error Reporting
See a factual error in these listings? Report it
here
.