Top 10 Most Mellow Linkin Park Songs
The Top Ten
1
Leave Out All the Rest

"Don't resent me, When you're feeling empty, keep me in your memory, leave out all the rest." One of the most powerful lyrics..
I just love this song and I love chester's voice. I can't help but sing along. I'm a girl and friends think I'm weird because I like the band. But even girls like them
Deserves where it is. Chester like always is amazing! Indeed a really touching song!
Beautiful meaningful song lyrics... Lifts
The heart to heavens...
2
Pushing Me Away - Live Piano Solo
Its Chester singing Pushing Me Away with Mike playing the piano only, no rock music. It is absolutely breathtaking and I love it. - lukestheman4
The sacrifice is never knowing... I love this part when in Knowing he goes slow at the end, then Why I never walked away...
This song reminds me of the when I fought with my bestfriend
Gives me goosebumps every time
3
Shadow of the Day

This song actually has more meaning than the others if you listen to the lyrics... Doesn't get old and it's nice to listen to something less heavy than "no more sorrow" or "one step closer"
Are you kidding me?
This song is the most mellow song from Linkin Park..
It's should be in #1
This should be FIRST I love the song and it is very mellow
This is way more moving than Pushing Me Away - Piano solo
4
The Messenger

The most passion where I could truly feel the pain Chester had in himself and the battles he had to go through each day. Lyrics aside, it is a powerful expression.
Every time this song gives me gooseflesh! The best song of ever! Chester you were simply the best! RIP
Best song by Linkin Park by far. It shouldn't be at 8
What no 8? Must be in top 3
5
The Little Things Give You Away

This is definitely one of the saddest songs in the saddest album. Not just the song itself but it gave me flashbacks to 10 years ago when I was in primary school and I would go to my friends house and he shared his room with his bro and they had the minutes to midnight poster on their wall and his brother would usually listen to the songs while me and my friend would play gamecube.
Just awesome in drums and chester singing is wow. I love this song
Brad guitar's solo it's just awesome
Best on the list!
6
Castle of Glass

This song is amazing, and at the same time it's a very mellow LP song, this song really needs more appreciation, for it is amazing!
Not only does this song relax me and make me feel like I'm apart of something bigger than myself it reminds me that we are all just human and we all are the same
I just love the way the song goes,
Maybe because it depicts a wonderful story and the lyrics just goes like a water flow love it
Must hear the song with the video
Excellent song. Beautiful lyrics and very emotinal and video is also very good. All the planes and military. Its awesome and especially the glass breaking scene
7
My December

I don't know who this guy below me thinks he is, but I know every Linkin Park song ever made, including My December. The only reason I didn't add it when I made this list is because I forgot about it. So he/she better do some research or ask me a question before making false statements. My December is mellow and should be on the list. - lukestheman4
This song is simple, beautiful and deep. You can really understand what is this song about, if you're far from your family, friends and loved ones and you can't meet them.
This is the most mellow song by far, along with Leave Out All The Rest. Too bad I can't buy it without buying the whole Deluxe album on iTunes.
I don't know how to explain you that this song is most soothing and relaxing. Chester has so emotional voice in it. Next to it should be Little things give you away and Valentines Day.
8
Iridescent

When I first herd this song I got so emotional! It is so beautiful and I was literary going to cry when I did hear this song also this song has a lot of meaning and the lyrics are just perfect so this song definitely deserves to be higher on this list.
Love this song. Whenever I feel really hopeless this song really helps me to build up hope and let all my frustration go. Love you Linkin Park. you guys are the best.
You're kidding me. This is behind Roads Untraveled?
Lets have it at number 1 people
9
Waiting for the End

You all gotta be kidding me... Seriously this song by all means deserves the NUMBER 1 position.. please... Vote for this.. This the biggest request of the biggest Indian girl fan of Linkin Park.. Vote for. This
Guys come on I mean.. This is the song that made me the biggest fan of Linkin Park.. And you won't believe I have from India.. Come on.. Take this song to the NUMBER 1.. Vote for this!
This is truly awesome song. Defines our life, when everything falls apart and whatever we feel. Please at least vote for this in top 3 at least.
What...? Can't believe this isn't even in top 10 while it deserves at least top 3 (Top 1 in my opinion)
10
Burning in the Skies

Fantastically smooth. Unusually lax
for Linkin Park and I love it.
Saddest linkin park song
First song I ever heard from LP. Never forget that feeling.
The Contenders
11
Powerless

Powerless is the greatest Linkin Park song period, no explanations, no excuses, this is a godly masterpiece and a grand finale to their greatest album to date.
My new favorite Linkin Park song. Thanks Living Things.
Which Princess Peach is, 'because Linking Park is way better!
I so damn love it!
12
In Between

Mike Shinoda has some beautiful singing on this song
Really slow and has a deep meaning, deserves top 10, if not top 3.
Very slow, and easy listening
13
One More Light

I can't say that this is the Best song they made. Linkin park hasn't gained their reputation just by making songs. They did charity work, they made songs that are so relatable to us. I hold such a respect for them that will never waver. I Chose this song because this is the last song of Chester and it brings tears to my eyes every time I hear it. Its like everything is just a joke and Chester will be back soon to rock our lives. I love you guys so much. #Respect
This song is the saddest song I've ever heard, especially after Chester's death. There is a reason why he sang after Chris Cornel died. This song is also very beautiful and extremely mellow. I've been a Linkin Park fan since Hybrid Theory, Numb being my favourite song. This and talking to my self are the only songs in the album that is Linkin Park. RIP CHESTER.
This is the saddest song I've heard by linkin park! Especially realizing that he just passed away today on July 20, 2017. This song made him cry so I feel it was personal for him. Who knew he was fighting a never ending battle against depression.
This song was the last of Chester.

Just listening to the song thinking about what happened to Chester Bennington is what makes this sad. - XEROEARTH
14
Valentine's Day

One of the darkest songs lyrically on the record. The song is a metaphor for death. A common misconception is that this song is dedicated to Chester's father who apparently passed. That is false. Chester's dad is still alive and well. Another rumor is that this was dedicated to a girlfriend Chester dated who died on Valentine's Day. This might be plausible. Regardless, this track is a personal experience for Chester and that alone makes it noteworthy.
This will touch your inner soul
Literally better than all the other songs why the hell is it in 13th place
This song is AWESOME! A nice music with Chester's awesome voice. Simply the best.
15
Hands Held High

A phenomenal song that is incredibly well written. A detailed and thoughtful account of a controversial war. Amazing rhyme scheme and amazing lyrics make this one of the band's best songs and one of Mike's best rap verses.
By far the most mellow and beautiful song Linkin Park has made. I love it!
Only 15th come on
Very Political and Emotional Song - XEROEARTH
16
She Couldn't
This is the best mellow song from Linkin Park in my opinion. It's such a sad song, especially when you think about the words, you automatically think about your life, about THE girl. Every time I feel upset, I listen to this song. Such a pity Linkin Park couldn't sell this song, everyone would love it.
Its just perfect... I m an Indian, n Indians doesn't really love bands, but but if Linkin Park is a battery, then this song is power.. (worst comparision ;p)
17
Roads Untraveled

That intro. The chimes and piano is beautiful, how can you not appreciate that?

Mike Shinoda, perhaps the best rapper, and the only one who can sing as well. He and Chester sound like a whole chorus together.

I can't explain just how good this song is, just listen for yourself before voting.
This needs to be in the top five. What is it doing down here? This, along with iridescent and powerless should be at the top
Brilliant song! Even Need For Speed use it as their soundtrack. Should be at least Top 10 :))
Its an amazing song by Linkin Park. And moreover Mike Shinoda has sung in this song alongside chester.
18
In Pieces

Beautiful song. This song is apparently about Chester's ex-wife and the pain caused from divorce. Beautiful melody and a lot of emotion.
Awesome lyrics! Fabulous music. classic!
19
Robot Boy

Why is it on 15? People vote for this most mellow song!
This song is m second favourite linkin park song after Blackout.
Most underrated LP song to date.
Best song in ats
20
Blackbirds
How can this song be as low as #19? Granted, most people haven't listened to it. Listen to this song people, it blows away all the others (except Iridescent maybe) out of the water...
This is a wonderful song made from them! Using their calm beats by Joe Hahn, and it's lyrics are just beautiful. Needs to be near this list in 15th place.
Blackbirds, this is one of the most saddest songs. Also, reflects on so many peoples lives.
It's a beautiful song that more people should know.
21
Final Masquerade

Great Song Linkin Park.. This song should be @ number 5
This is the best mellow song I ever heard
Just listened to it. My favorite song from The Hunting Party.
I played this song in front of a crowd and I won in a competition because of this amazing song!
22
What We Don't Know
Can't think what Linkin park sings about
23
Somewhere I Belong

This is NOT a mellow song. Sorry, NO WAY.
This song rocks but is hard to decide what number this group has so many bad ass songs
The Starting Music of the Song Is So Mellow
This is a very nice song... Love LP
24
Heavy - Linkin Park

Such a wonderful masterpiece I recommend :')
25
Sharp Edges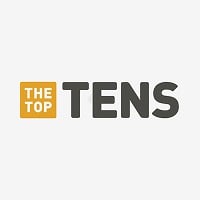 26
Easier to Run

This song is the softest song in Meteora.
27
Pushing Me Away

Compared to the other Hybrid Theory songs, this is pretty mellow, mostly lyric wise. - lukestheman4
28
In My Remains

More mellow than Breaking The Habit Tonight!
At the beginning it's cool, but in the end I think it's something sad.
29
Numb

In my opinion the best song ever, also the first Linkin Park song I've heard
This song has lots of powers. It's emotional and energetic at the same time. It's not fair to be in the 33rd place.
30
No Roads Left
How is this not included? No Roads Left might have some rock parts, but at least be in this!
31
Crawling

32
Empty Spaces
It's a 18 second interlude...
33
Pretend to Be
You say that you're proud of me oOoOoOh... Why is given up above this?
Godly
34
Not Alone

You guys are kidding me right, this was made for the Haiti disaster, how is this not in the top 5
By Far there most mellow
This song is top 5 material - XEROEARTH
Listen to be fresh...!
35
Given Up

Why isn't this number 1 it's completely mellow!
As nothing is heavy for me, this song is VERY mellow for me. (I voted just to comment)
Lol who the hell made that comment! ? This is the most aggressive lp song ever!
36
Foreword
Barely Even a Song
37 Cure for the Itch
38
Rolling In the Deep

39
One Step Closer

This is a good song but its anything but mellow
Some one tell me why this isn't number 1
40
Until It's Gone

This should shoot to #1.
Dude. This song has heavy guitars
41
I'll Be Gone

42
Across the Line

43
Lost In the Echo

My song about finally kicking my drug habit. Don't think that's what it is about but that's what it reminds me of
44
Blackout

Well the beginning isn't mellow at all, but the end part is extremely mellow and this should be at least in the top 5
45
Drawbar

The best instumental mellow song
46
Fallout

Swimming in the smoke...
Of bridges I have burned...
So don't apologize...
I'm losing what I don't deserve...

The blame is mine alone...
For bridges I have burned...
So don't apologize...
I'm losing what I don't deserve...

...What I don't deserve.
47
Session
If you close your eyes, this song is like a movie from a life. All sessions.. that at start love is, then far, then sadness then...
48
Krwlng

49
The Catalyst

50
Papercut

What a soothing song!
PSearch List