Most Original Video Game Series
lyere1
The Top Ten
1
Ratchet & Clank
the first game I've ever played! it was really funny! the soryline, the characters were very creative in my opinion
Not only the most original, but the best, but back to originalistnessess. Seriously, you're an alien (Lombax to be precise) and you have robot on your back! - Jammer196
2
Mario
Why Mario no number one everybody knows Mario the Mario games were the first games I have ever played Mario games are the most well known games ever I mean really number 4 Mario needs to be higher!
NUMBER 1 ALL WAY WHY
DEFINITION OF VIDEO GAMES super mario bros WITHOUT THIS GAME THER WOULD BE NO VIDEO GAMES
AND DON'T FORGET SUPER MARIO BROS 3 OR SUPER MARIO WORLD
3
Spyro the Dragon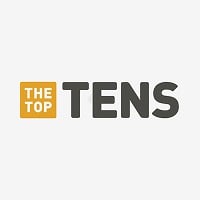 Spyro is a series of platform games which primarily features the protagonist Spyro the Dragon and his friend, Sparx the Dragonfly.
Loved playing this game on the first playstation when I was a kid. It was so fun! My mom would always yell for my non-stop playing. The levels were very creative.
I remember playing this on the PS1 when I was a kid. It's very funny and keeps you interested. The npcs are all different and funny. The whole storyline of the game was fun and challenging.
4
Crash Bandicoot
Crash Bandicoot greatly inspired all the above 3 video game franchises. Without Crash Bandicoot, there would be no Jak, Ratchet, Spyro, and possibly not even Sly, or Banjo Kazooie, along with other platformers about animals with human qualities and intelligence.
5
Halo
Everyone knows Halo, its probably the most well known series in all of video games it should be, please every one, vote this up
6 Jak & Daxter
7 Call of Duty
8 Donkey Kong Country
9 Grand Theft Auto
10
Kingdom Hearts

The Contenders
11
Assassin's Creed

12 RockBand
13 Smackdown Vs. Raw
14
Super Smash Bros.

15
Mercenaries

16
Tomb Raider

17
Need for Speed

18
Tom Clancy's Ghost Recon

19
Just Dance

20
MediEvil

BAdd New Item
Recommended Lists