Most Overrated Actors/Actresses
heather
The Contenders: Page 11
201
John Malkovich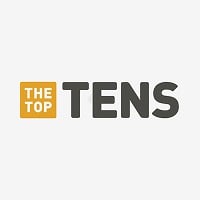 To me. it depends on his role. There are times when I like him and their are times when I hate him! So, I kind of have mixed feelings about this man as an actor.
He's always John Malkovich. Sure you can say this about a lot of actors. And some, like John Wayne usually played the same character or caracature of himself, but Malkovich's performances come across as merely him reading a script. When he does act out an emotion, it rarely comes off realistic. When he was a new actor, this style seemed unique, but it's now same ol' same ol', stale.
A very watchable actor
202 Julia Perez
203 Camilla Belle
204
Charlton Heston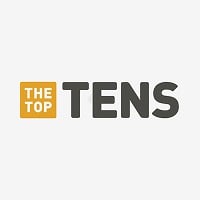 Charlton Heston may have received an Academy Award, but he was a terrible actor. His performances were incredibly wooden, and he had a repertoire of approximately one emotional state - one of fake, over-the-top emotional intensity. He is a pain to watch and it baffles me that he ever got so much credit.
Gets too much credits for his acting. He was in movies ( now timeless classics ) like " A touch of evil ", " Ben Hur ", " Planet of the apes "..., but I'm almost certain that if another actor was playing those roles this would have be still great movies. I don't think he did made the difference in those movies as an actor. He's certainly not the worst actor out there. He's just ok but he gets too much praise. He's too overrated.
Stagey and wooden except 3 films - The greatest show on earth, Touch of evil, and Will penny
Gotta agree. A pain to watch that dammed filthy actor!
205
Jeremy Irons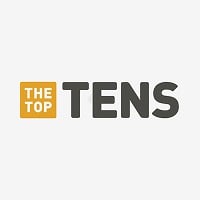 Jeremy John Irons is an English actor. After receiving classical training at the Bristol Old Vic Theatre School, Irons began his acting career on stage in 1969, and has since appeared in many West End theatre productions including The Winter's Tale, Macbeth, Much Ado About Nothing, The Taming of the ...read more.
Overrated over-actor. Like a thinner Brian Blessed.
206
Kate Beckinsale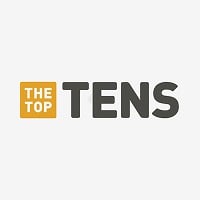 Kathrin Romary "Kate" Beckinsale (born 26 July 1973) is a British actress. After some minor television roles, she made her film debut in Much Ado About Nothing (1993) while still a student at the University of Oxford. She then appeared in British costume dramas such as Prince of Jutland (1994), Cold ...read more.
This lovely woman ( very lovely in real life too ) has proved that she's an amazing actress. She's rather underrated than overrated and for that I think she doesn't belong here on this list. She can act action, comedy, drama, what cannot be said of the many other actresses present on this list and really belongs in this list. Put her out of here!
Love her acting, love her beauty, love her accent.
Really? A lovely beautiful talented actress like Kate Beckinsake on this list?
Who can not love this woman?
V 1 Comment
207
Charlie Sheen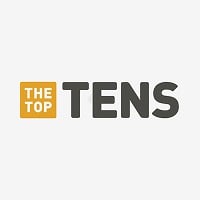 What can we say about Charlie? I watched his movies Platoon, Hot Shots, Wall Street and Major league, he was absolutely amazing in all of them.

Charlie Sheen is one of the few actors in Hollywood who can speak fast without making a single mistake (and that's a gift)

His disadvantages: He always gets into trouble and leads himself to disasters like the way he was fired from the CBS Sitcom Two And A Half Men (Which was the best back then). 2- He could lose his temper easily.
He's become a better actor over time. Watch "Wall Street" and you'll see that he never really closes his mouth, as if a deviated septum forced him to breath thru his mouth. It was irritating. Now he's a much better actor with experience that shows through
Great on Two and Half Men, Platoon and Wall Street. But that's it. His career is over, long time ago and now he's HIV positive.
Is acting these days are so overrated, it's literally WINNING.
V 1 Comment
208
Jonah Hill Feldstein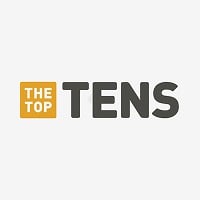 Jonah Hill Feldstein, professionally known as Jonah Hill, is an American actor, producer, and comedian.
Jonah Hill is a naturally funny person who reflects it very well in his movies. The guy is Hilarious and I will watch him in almost anything. As far as his dramatic acting, he is better than I thought he would be in fact he is pretty darn good at it.
Fat ugly untalented jerk. The only reason he's in movies is because he became friends with dustin hoffmans kids and dustin hoffman gave him a part in one of his films. Nepotism strikes again.
He was friends with dustin hoffmans kids and their father for some strange reason gave him a part in one of his movies. Nepotism strikes again
209
Jamie Foxx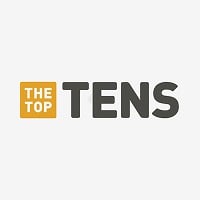 Eric Marlon Bishop, known professionally by his stage name Jamie Foxx, is an American actor, singer, songwriter and comedian.
Jamie Fox has done one of the best Roles Portraying a Musician. He studied Ray Charles and perfected his mannerisms! Also, the guy can sing. In addition to that he is a very funny actor. Some must not like his sense of humor if they don't like him.
He's ugly and he's one of the worst actors I have ever seen
All you have to do is watch Ray or even the Soloist to see how great an actor Mr. Foxx really is. Very underrated.
210
Rajnikanth
Undoubtedly the most over-rated actor in Asia, probably the world!
211
Dylan McDermott
This is another hot man that I love. I think that he is so handsome and yes I am a guy.
You people are homophobes. do you only allow women to call men hot?
Terrible actor. If it wasnt for his playwrigt stepmom (vagina monologues) giving him parts in ger plays he would still be working in his fathers bar. He wont last long anyway because he has no talent.
V 1 Comment
212
Melissa McCarthy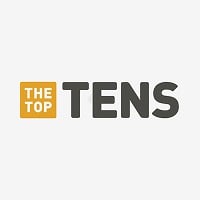 I used to like her but at this point because of movies like Tammy and a few others, I sick to death of her, all movies she stars in just rely on her being herself instead of a character
Not funny! The fact that she is overweight is what is the butt of her movies jokes! Like in Tammy. Having her cousin playing Molly would've made the show a lot more "interesting"!
His grandfather was director michadl gordon. Nepotism strikes again.
Fat ugly untalented bitch who is in movies because she had a connection. That would be her ugly untalented cousin jenny mccarthy (who is also on this list)
213
Dustin Hoffman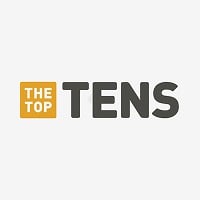 Dustin Lee Hoffman is an American actor and director with a career in film, television, and theatre since 1960. He has been known for his versatile portrayals of antiheroes and vulnerable characters.
One of the all time greats. Unique and one of a kind.
He does seem to take himself VERY seriously and I can't say I find him charming, but he's a great actor, always looking troubled or irritated, and also I think he looks very attractive - ChatonNoir
Doesn't belong on this list. Move him DOWN...
Dude, who doesn't love Rain Man?! That movie is awesome and so was he!
214
Dulquer Salmaan
He gets all credit only because he is the son of Mamuty. Even media praises him. Most overrated superstar.
Just an average actor who is overrated because he is the son ofa super star... totally dumb actor
215
Ricky Gervais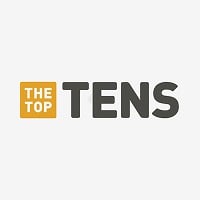 Ricky Dene Gervais is an English comedian, actor, director, producer, writer and former singer and manager.
Sometimes he goes too far (making fun of children with illnesses or making jokes about other inappropriate things for instance) but I kind of like this goofy guy. He just needs to watch what he says sometimes but he should carry on picking on Hollywood 100%.
Simply adore him. He's got unparalleled genuis, creativity and comedic timing. A true wonder.
Pure genius. I always enjoy watching him
This guy is a genius - ChatonNoir
V 2 Comments
217
Tori Spelling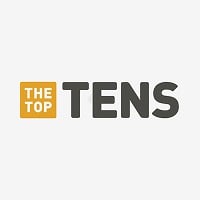 She has rich parents, otherwise Tori Spelling would never make it as an actress as there is nothing special about her
218
Tyler Perry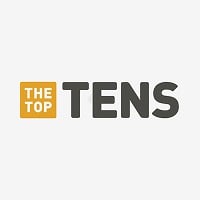 He isn't the king of black people, he's a king LIKE black people. All African Americans are royalty whether you choose to believe it or not
The stereotype king of Black people.
His movies are very funny but he is not... he can't act worth a d*m. Very lame. Samer personality in every movie unless he's madea
219
Mary-Kate Olsen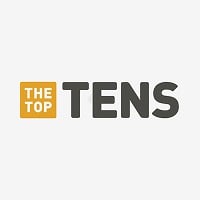 Mary-Kate Olsen is an American actress, fashion designer, producer, author, businesswoman and equestrian.
She retired from acting in 2012 to work on her fashion career. Same with Ashley, but Ashley retired acting in 2004. - Anonymousxcxc
Mary kate & ashley olsen were good back in the day... better as a child because when they couldn't act back then it was cute... now al grown up & all that experience in acting and $till don't have a clue what their doing... bad acting all-around
The last time I heard something about them, it was back in 2006! Haven't heard much about them since then, are they OK?
220
Benedict Cumberbatch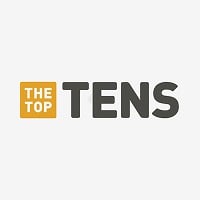 Benedict Timothy Carlton Cumberbatch is an English actor and film producer who has performed in film, television, theatre and radio.
This guy is seriously good, folks. He'll win a best actor Oscar. It's only a matter of time.
Great voice and can actually think.
PSearch List
Recommended Lists
Related Lists

Most Overrated Voice Actors/Actresses

Best Indian Actors and Actresses

Top Ten Most Overrated Actresses of Today

Best Hindi Actors & Actresses
List StatsUpdated 23 May 2017
14,000 votes
266 listings
11 years, 55 days old

Top Remixes (66)

1. Angelina Jolie
2. Jennifer Lopez
3. Natalie Portman
Johnnyrp666

1. Brad Pitt
2. Meryl Streep
3. Natalie Portman
kattmua

1. Tom Hanks
2. Harrison Ford
3. Tom Cruise
gvats
View All 66
Posts
Nothing Special about Angelina Jolie
sdravenson
Error Reporting
See a factual error in these listings? Report it
here
.