Most Overrated Actors/Actresses
heather
The Contenders: Page 11
201
Dakota Fanning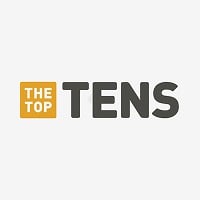 Hannah Dakota Fanning is an American actress and model. At age seven, her performance in the 2001 film I Am Sam earned her a nomination for a Screen Actors Guild Award at age eight in 2002, making her the youngest nominee in history.
She's really overrated. Gets too many attention. She's not that great as an actress. She was acting since she was a kid, so you should expect that she has learned a lot in acting but she is just mediocre. Not very talented.
She's been quite active in the indie movie scene, nevertheless her career has been stuck in past glories when she was typecast as the "mature-and-highly-sensitive-girl" that made everyone overreact.
She WAS overrated but now she's underrated whereas her younger sister's career has sky-rocketed with a lot more varied roles.
202
Michelle Monaghan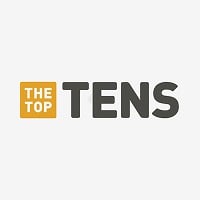 Michelle Lynn Monaghan is an American actress known for her roles in Kiss Kiss Bang Bang, Mission: Impossible III, Gone Baby Gone, Made of Honor, Eagle Eye, Source Code, and True Detective.
V 1 Comment
203
Andrew Garfield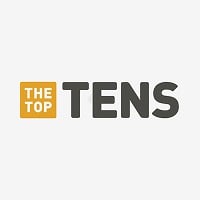 Andrew Russell Garfield is a British-American actor. Born in Los Angeles, California and raised in Epsom, Surrey, Garfield began his career on the UK stage and in television productions.
V 1 Comment
204 Chris Noth
205
Kristen Bell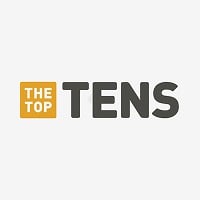 Kristen Anne Bell is an American actress and singer. She began her acting career starring in stage productions and attended the Tisch School of Arts in New York.
Just because she did a vice-over on a unpopular movie for many doesn't make her an overrated or bad actress. She's actually a very good actress.
She voiced Princess Anna of Arendelle. Need I say more?
206
Morgan Freeman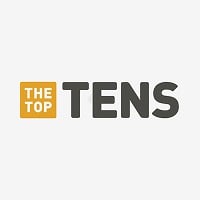 ...read more.
No - mmarce445
207
Zooey Deschanel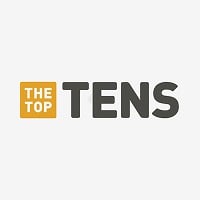 Guess I don't see the appeal. Can't name a film that she was in that was amazing. - DJTerrible
The picture makes me wanna die
208
Kimbra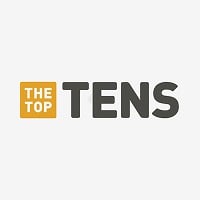 Kimbra Lee Johnson, known mononymously as Kimbra, is a New Zealand recording artist based in Los Angeles.
209
Amy Poehler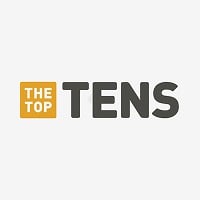 210
Steven Seagal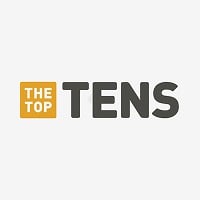 Steven Frederic Seagal is an American actor, film producer, screenwriter, film director, martial artist, Aikido instructor, musician, reserve deputy sheriff and entrepreneur.
He only knows how to play the same kind of role : some guy who can do martial arts and is out for revenge. I can't even sit through five minutes of any of his movies. Poor thing.
It's really not fair to over criticize Martial Artist gone actors. Acting was not there first choice of occupation or skill to master. It's Martial Arts. Once they do perfect there skill over many years of practice and training a window opens up for them to showcase their abilities and some of these martial artists are lucky enough to have enough acting skill to make a good action movie. It's not like they are trying to take on roles like Tom Hanks in Philadelphia for example. In that case then you can bash but at that point you should probably bash those who cast someone like Seagal for that role. He is good for what he does. Action movies.
worst excuse for an actor ever. - danajs24
Same movie, same acting. And only shoot him from the chest up cause of the gut.
V 10 Comments
211
David Duchovny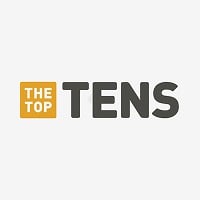 Great in complex roles great in comedy x-files best series of all time.
212
Keira Knightley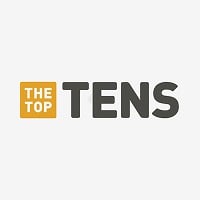 Keira Christina Knightley is an English actress. She began acting as a child on television and made her film debut in 1995. She had a supporting role as Sabé in Star Wars: Episode I – The Phantom Menace and her first significant role came in the psychological horror film The Hole.
She is considered a great beauty when she looks like a starving boy with a horribly asymmetrical head shape and ridiculous jaw. She gets ALL the great roles and earns millions and even gets nominated for Oscars for being completely wooden and playing a whining "one expression" character in all the films. I really start to think directors and people are blind or mad for giving her all this praise and don't have the brain to see there are thousands more talented and beautiful actresses out there.
She couldn't act her way out of a paper bag. She is that bad. In every movie and role she plays she always does two things - pouts and has tantrums - even when or especially when it isn't called for. She always acts like a brat and is one dimensional. I don't understand all the praise she receives because she certainly doesn't deserve it. She is absolutely terrible!
She's like Julia Roberts, the same person over & over in all her roles. And that jutting chin, can she get that fixed? It looks like a petulant child in every single shot. It's taking away from her ability to bring new & different facial expressions to a role. She should consider that & trying some acting lessons. She needs to learn to pull from a pool of emotions & thoughts, she is just the same in each movie, just different dresses.
I don't understand why she's got so many roles so far. She is one the worst actress ever
V 12 Comments
213
Marlon Brando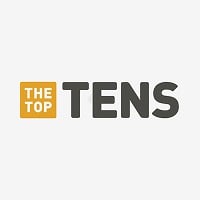 Marlon Brando, Jr. was an American actor, film director, and activist. He is credited with bringing a gripping realism to film acting, and is often cited as one of the greatest and most influential actors of all time.
Marlon Brando is STILL a better actor than most actors out there today, and he's been dead for years. Prop his corpse up next to any of these pretty boy actors and roll tape -or digital, or whatever, - and he'd out act them all
Only an idiot would put him on this list. He was one of the greatest actors of all time. These actors today don't have one percent of his talent. He will always be remembered. They will be forgotten.
His Godfather performance was so overrated only because no one recognised him. Al Pacino's performance was far superior, however his performance in Last Tango in Paris is outstanding and arguably one of the best performances ever
Why is this great actor on this list? He was one of the best.
V 3 Comments
214
Kirsten Dunst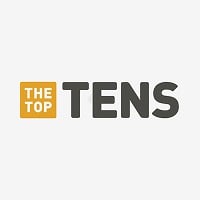 Kirsten Caroline Dunst is an American actress, singer and model. She made her film debut in Woody Allen's short film Oedipus Wrecks for the anthology film New York Stories.
The most forced, unbelievable performances ever. She made an otherwise good movie almost unwatchable: "All Good Things. " Watch it for Ryan Gosling, try to ignore her, and you might actually like the film.
Can't act and is definitely over rated on all counts. Should consider another career choice
She tries. She takes risks. Not my favorite actress. She's all right. Great boobs.
She is good she Starrs in independent films she looks cute but not Hollywood perfect. I think she's great - ChatonNoir
V 1 Comment
215
Helen Mirren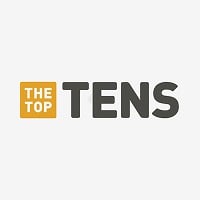 Dame Helen Lydia Mirren, is an English actor. Mirren began her acting career with the Royal Shakespeare Company in 1967, and is one of the few performers who have achieved the Triple Crown of Acting, having won the Academy Award for Best Actress in 2007, after two previous nominations, for her performance ...read more.
She plays the same part over and over. Even if the script doesn't call for that part, she's a very self-confident, strong woman. For some roles, it is fine, for others, it absolutely ruins the character.
Looks like a witch. Cold eyes. I have no idea why so many people think she is beautiful. No class. Put it away please. Similar kind of thing to Madonna. Will be thrusting herself upon us all until her crotch turns to dust.
Dire
Cannot do accents
Is wooden and believes the rubbish talked about her as the sexiest Dame ever - are these people blind as well as feeble minded?
She does play the same role over and over again... A loner, Drinking too much, taking a lover., being a sourpuss.. Etc. but she's cool as hell and she looks stunning. - ChatonNoir
V 6 Comments
216
Uma Thurman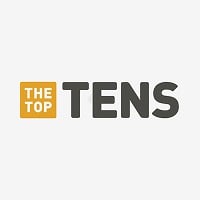 Uma Karuna Thurman is an American actress and model. She has performed in leading roles in a variety of films, ranging from romantic comedies and dramas to science fiction and action movies.
Very good. One of my favorite actresses. 'Kill Bill' is my favorite movie of her's. She refused to play dumb blonde roles. Love her.
Gorgeous and very talented
The hottest and most talented actress to grace the screen. Multilayered performances and an abundance of talent
Good actress with interesting and unique looks. - ChatonNoir
V 12 Comments
217
Jim Carrey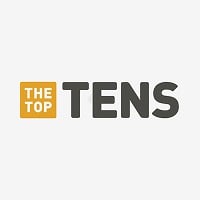 James Eugene "Jim" Carrey is a Canadian American actor, comedian, impressionist, screenwriter, and producer. He is well known for comedic roles in films such as Ace Ventura: Pet Detective, The Mask , Dumb and Dumber, Ace Ventura: When Nature Calls, The Cable Guy, Liar Liar, How the Grinch Stole Christmas, ...read more.
He is the best :) I like him so much. He's one of the best actors EVER.
As brilliant as Robin Williams.
He can act, but most of his roles and movies are horrible, and everybody loves him so much for some reason. That's what you call "overrated".
He is my childhood favorite! I love him and I still do!
V 15 Comments
218
Tom Hanks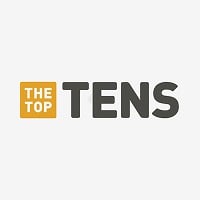 Thomas Jeffrey "Tom" Hanks is an American actor and filmmaker. He is known for his roles in Splash, Big, Turner & Hooch, Philadelphia, Forrest Gump, Apollo 13, Saving Private Ryan, You've Got Mail, The Green Mile, the Toy Story Franchise, Cast Away, The Da Vinci Code, Captain Phillips, and Saving Mr. ...read more.
Good, but not the God many make him out to be. I do like some of his movies, but I also hate many others. He does take risks though, and he will share movies with other actors. So I do like him.
Was having lunch with a friend a few years ago and she said how she did not care for Tom Hanks. She was kind of defensive about it as he gets so many people kissing his arse. But I was like no way I hate him too, the man just bothers me. I also hate Forrest Gump.
Got no comedy acting skills at all. Looks Always arrogant in his movies.
Good actor but not as good as people make him out to be
V 18 Comments
219
Joseph Gordon-Levitt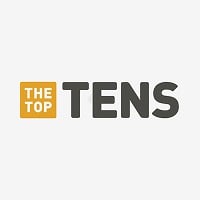 I'm still shaking my head as to how this clown gets acting roles since he was 6 years old. Having been a colossal embarrassment right next to an equally colossal embarrassment that is Mickey Rourke in Killshot, his poor portrayal channeling 50 Cent from Home Of The Brave in Stop Loss, his wooden yet struggling to act from his lines in Inception as well as in Miracle At St. Anna. And yet, he gets roles left and right. When was the last time he has won anything from a movie? Just another former child actor trying to stay relevant and utterly failing. He goes by the name MrFixit26 on WikiAnswers.Com. He needs a sandwich or 6, more acting classes, lay off the cannabis that makes him squint his eyes too much, and to somehow stop looking like someone who touches little kids. Amazing how this whino gets on his high horse and goes on a batch of self-righteous crusades with his opinions about everything wrong in Hollywood, everything wrong with Dubya Bush, and everything wrong with bad ...more
What's the appeal with this man?! He looks like that friend of a friend who tags along just to make more friends! Don Jon was stupid and the fact he seems to be in every movie now is just annoying!
His grandfather was film director Michael gordon (original version of planet of the apes. Nepotism strikes again otherwise he never would have made it because he sucks.
Loved him in 'The Lookout'. He takes big risks. He isn't your typical Hollywood dumb actor whose just going to take idiot parts like a Tom Cruise. Love him.
V 3 Comments
220
Katharine Hepburn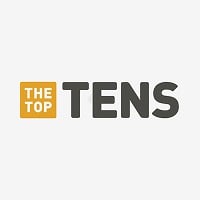 Katharine Houghton Hepburn was an American actress. Known for her fierce independence and spirited personality, Hepburn was a leading lady in Hollywood for more than 60 years.
What's wrong with you people trying to compare Katharine Hepburn with Meryl Streep? Meryl Streep has not even half the talent Katharine Hepburn had! At least Katharine Hepburn made movies that were watchable ( this can not be said about Meryl Streep ). And has for her range, she was a very versatile actress and did take risks that Meryl Streep would never dare. Last thing! Her on-screen charisma was way better than every other actress at her time and even now there are so called best actresses that will never have the charisma that Katharine Hepburn had. She's the real number one best actress!
The greatest actress of all time. Period
What a wondrous phenomenal ground breaking progressive cutting edge actress and human being. Absolutely love and adore her. A true heroine and role model.
Cool, a bit mannish, very strong looks, beautiful, talented actress, a charisma that can blind you. - ChatonNoir
V 2 Comments
PSearch List
Recommended Lists
Related Lists

Most Overrated Voice Actors/Actresses

Best Indian Actors and Actresses

Top Ten Most Overrated Actresses of Today

Best Hindi Actors & Actresses
List StatsUpdated 20 Sep 2017
15,000 votes
272 listings
11 years, 175 days old

Top Remixes (66)

1. Kristen Stewart
2. Paris Hilton
3. Jessica Alba
Merango

1. Brad Pitt
2. Meryl Streep
3. Natalie Portman
kattmua

1. Tom Hanks
2. Harrison Ford
3. Tom Cruise
gvats
View All 66
Posts
Nothing Special about Angelina Jolie
sdravenson
Error Reporting
See a factual error in these listings? Report it
here
.