Most Overrated Actors and Actresses
heather
The Contenders: Page 12
221
Marilyn Monroe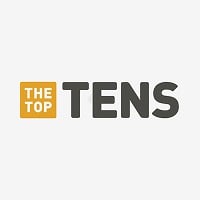 Marilyn Monroe, born Norma Jeane Mortenson Baker (June 1, 1926 – August 5, 1962) was an American actress, singer and model. Decades after her unexpected death, she has remained one of Hollywood's greatest sex symbols with her eye-catching style, champagne blond hair, and breathless manner of speaking. ...read more.
I can't believe she's not on the top ten. She should be number one. She can't act. Neither can Audrey Hepburn and most 50s fads. But with Marilyn it's not just the acting. Her looks and dare also way overrated. And I don't know what Paris Hilton's doing on this list. Why is she overrated? No one even likes her acting. And Kristen and Miley aren't really praised for their acting. They just have a lot of young fans. I agree Meryl Streep is "overrated", but not bad. And Marlon Brando, definitely overrated.
Nothing special actress with very little talent and mediocre looks. She was famous because she was a whore, because she had curves, and because she looked kinda cute with her pancake makeup, bleached out hair and fake nose. Not a good role model for girls or women at all. But then, most celebrities are extremely overrated and should not be glorified the way they are. Makes for a sick society.
I agree - Marilyn Monroe was all about teasing men and looking pretty and happy all the time - to attract more men! Even if they were already taken! She couldn't act! Too "breathy" all the time - too drunk and drugged out all the time. That's SPECIAL? And how much bleach do you really need? And was that mole even real? There are older pictures of her where there wasn't even a mole on her face. Who's idea was that? She should be the #1 OVERRATED Actress HANDS DOWN!
Pure garbage. She would have no accolades or praise had she lived and given us the chance to really assess her talentless overrated performances rather than the ridiculous way she was romanticized
V 10 Comments
222
Joseph Gordon-Levitt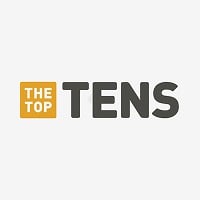 I'm still shaking my head as to how this clown gets acting roles since he was 6 years old. Having been a colossal embarrassment right next to an equally colossal embarrassment that is Mickey Rourke in Killshot, his poor portrayal channeling 50 Cent from Home Of The Brave in Stop Loss, his wooden yet struggling to act from his lines in Inception as well as in Miracle At St. Anna. And yet, he gets roles left and right. When was the last time he has won anything from a movie? Just another former child actor trying to stay relevant and utterly failing. He goes by the name MrFixit26 on WikiAnswers.Com. He needs a sandwich or 6, more acting classes, lay off the cannabis that makes him squint his eyes too much, and to somehow stop looking like someone who touches little kids. Amazing how this whino gets on his high horse and goes on a batch of self-righteous crusades with his opinions about everything wrong in Hollywood, everything wrong with Dubya Bush, and everything wrong with bad ...more
What's the appeal with this man?! He looks like that friend of a friend who tags along just to make more friends! Don Jon was stupid and the fact he seems to be in every movie now is just annoying!
His grandfather was film director Michael gordon (original version of planet of the apes. Nepotism strikes again otherwise he never would have made it because he sucks.
Loved him in 'The Lookout'. He takes big risks. He isn't your typical Hollywood dumb actor whose just going to take idiot parts like a Tom Cruise. Love him.
V 3 Comments
223
Katharine Hepburn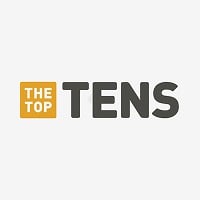 Katharine Houghton Hepburn was an American actress. Known for her fierce independence and spirited personality, Hepburn was a leading lady in Hollywood for more than 60 years.
What's wrong with you people trying to compare Katharine Hepburn with Meryl Streep? Meryl Streep has not even half the talent Katharine Hepburn had! At least Katharine Hepburn made movies that were watchable ( this can not be said about Meryl Streep ). And has for her range, she was a very versatile actress and did take risks that Meryl Streep would never dare. Last thing! Her on-screen charisma was way better than every other actress at her time and even now there are so called best actresses that will never have the charisma that Katharine Hepburn had. She's the real number one best actress!
The greatest actress of all time. Period
What a wondrous phenomenal ground breaking progressive cutting edge actress and human being. Absolutely love and adore her. A true heroine and role model.
Cool, a bit mannish, very strong looks, beautiful, talented actress, a charisma that can blind you. - ChatonNoir
V 2 Comments
224
Nora Aunor
The so-called Superstar of Philippine cinema, although she was great during the early part of her career (her performances in Tatlong Taong Diyos, Banaue, Himala, among others, were superb), by the late '80s her acting has been characterized by formulaic grunts and ridiculous hand gestures, facial gesticulations, and body movement. By the time she did the famous "I did not kill anybody! " line in The Flor Contemplacion Story, her acting prowess has started to decline.
She attacks all her roles with the same boring style. One you've seen one of her movies you've seen the all.
One style acting... She is not versatile... Lousy to look at on screen... Her ugly face is so distracting on screen...
225
Aaron Eckhart
Tommy Lee Jones (sadly) was a better Two-Face. Eckhart was such a sissy in that role.
226
Sela Ward
People seem to fawn all over her but she is terrible actress, I just don't see it.
V 1 Comment
227
Liv Tyler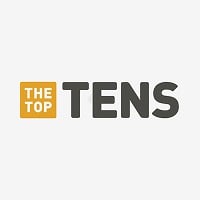 Liv Rundgren Tyler is an American actress and former child model. She is the daughter of Aerosmith's lead singer, Steven Tyler, and model Bebe Buell.
Seeing as how Steven really has had very little to do with her life, I doubt he got her the part in Armageddon. She was pretty much raised by her mother, and I've heard Todd Rundgren actually had more to do with raising her than Tyler did.
While she isn't the most overrated actress out there she is still overrated nevertheless. The only reason she was so popular is because of her dad Steven Tyler. She wouldve never gotten that role in Armageddon if it wasn't for her dad
How dare you?! Not only is she super sweet and humble in real life, she's and AMAZING actress! Maybe you should go watch Lord Of The Rings again. - DovahQueen
I think she's an ok actress ( and sometimes a very good actress ) but she's too overrated in the looks department. Her body is fair but her face is kinda of weird.
228
Matt Damon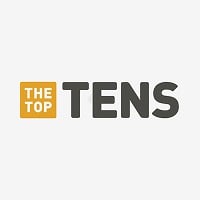 Maybe not the worst actor out there but he is for sure too overrated. He's good in some movies ( but I can't decide if that is because the film is good and he's Lucky to be in it or because he is good ) but he's also in much movies where I find him boring and annoying to watch.
Has made a solid body of work
I'm in love with him really he he and my husband know
He sucks and good will hunting is one of the worst movies of all time
V 1 Comment
229 Jean Dujardin
230
Steve Carell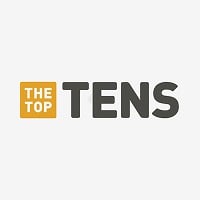 Love the guy. Can't figure out his role choices (Dinner for Schmucks? The Ron Burgandy franchise? ) but think he's a terrific actor. I'd like to write a good movie for him.
He does a good Gru accent in despicable me
Love him to pieces. one of the funniest actors ever.
231
Danny Trejo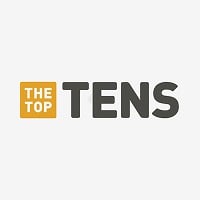 Danny Trejo is an American character actor . He is best known for his "tough guy" roles in various movies . He is also a frequent collaborator of director Robert Rodriguez in films such as Desperado (1995), From Dusk till Dawn (1996), the Spy Kids franchise (2001-2011), Once Upon a Time in Mexico (2003), ...read more.
He's just known as that Mexican machete guy.. no biggie!
232
Amanda Bynes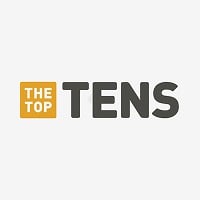 Amanda Laura Bynes is an American former actress. After appearing in commercials and in plays, Bynes rose to prominence as a child star in the late 1990s and early 2000s, first on the Nickelodeon series All That from 1996 to 2000, and then on her own show, The Amanda Show (1999-2002), becoming a teen ...read more.
Fabulous actress. Just adore her and her work
She destroyed her looks and her whole career with drugs
She is crazy now!
From a cute and funny child actress to Twitter whore fake.
233
Naomi Watts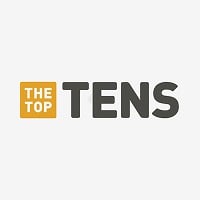 Naomi Ellen Watts is a British actress. She made her screen debut in the Australian drama film For Love Alone and then appeared in the Australian television series Hey Dad..!
Many people will not agree with me but I think that Naomi Watts is a more talented actress than Meryl Streep. She really can play all kind of roles ( drama, comedy, action, horror etc... ) in a such convincing way. She certainly doesn't belong in the category of overrated actresses because she's rarely nominated when in reality she should have won at least an oscar.
I can't believe that there are actually people who thinks that this actress is overrated. This actress has proven her amazing talent and yet she's hardly noticed for her work. She really deseves to win awards and Oscars but it seems that some academy snobs prefer to give that to really overrated and less talented actresses than Naomi Watts. This really proves how underrated she is. One of the most talented actresses in the world and yet so little known for her very diverse roles in her movies. I wish she wasn't on this list, really!
One of the most UNDERrated actresses out there. Lover her work. Very convincing and authentic in all her portrayals.
Versatile, talented, can look totally mousy and average as well as a glamorous star. I think she's a true star, without being a stupid diva. Seems smart and sympathetic. Mulholland drive is a great (but weird) film - ChatonNoir
V 5 Comments
234 Julia Perez
235
Camilla Belle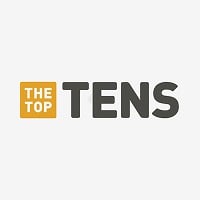 Camilla Belle Routh is an American actress. Her works include The Ballad of Jack and Rose, When a Stranger Calls, 10,000 BC, The Quiet, Push, and Breakaway.
236
Kate Beckinsale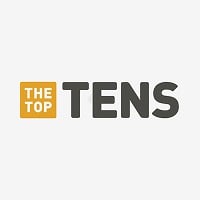 Kathrin Romary "Kate" Beckinsale (born 26 July 1973) is a British actress. After some minor television roles, she made her film debut in Much Ado About Nothing (1993) while still a student at the University of Oxford. She then appeared in British costume dramas such as Prince of Jutland (1994), Cold ...read more.
This lovely woman ( very lovely in real life too ) has proved that she's an amazing actress. She's rather underrated than overrated and for that I think she doesn't belong here on this list. She can act action, comedy, drama, what cannot be said of the many other actresses present on this list and really belongs in this list. Put her out of here!
Love her acting, love her beauty, love her accent.
Why is she on this list?
Really? A lovely beautiful talented actress like Kate Beckinsake on this list?
Who can not love this woman?
237
Jonah Hill Feldstein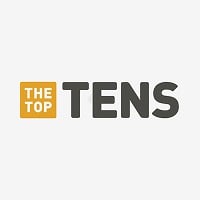 Jonah Hill Feldstein, professionally known as Jonah Hill, is an American actor, producer, and comedian.
Jonah Hill is a naturally funny person who reflects it very well in his movies. The guy is Hilarious and I will watch him in almost anything. As far as his dramatic acting, he is better than I thought he would be in fact he is pretty darn good at it.
Fat ugly untalented jerk. The only reason he's in movies is because he became friends with dustin hoffmans kids and dustin hoffman gave him a part in one of his films. Nepotism strikes again.
He was friends with dustin hoffmans kids and their father for some strange reason gave him a part in one of his movies. Nepotism strikes again
238
Jamie Foxx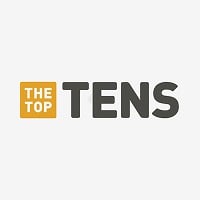 Eric Marlon Bishop, known professionally by his stage name Jamie Foxx, is an American actor, singer, songwriter and comedian.
Jamie Fox has done one of the best Roles Portraying a Musician. He studied Ray Charles and perfected his mannerisms! Also, the guy can sing. In addition to that he is a very funny actor. Some must not like his sense of humor if they don't like him.
He's ugly and he's one of the worst actors I have ever seen
All you have to do is watch Ray or even the Soloist to see how great an actor Mr. Foxx really is. Very underrated.
239
Rajnikanth
Undoubtedly the most over-rated actor in Asia, probably the world!
240
Dylan McDermott
This is another hot man that I love. I think that he is so handsome and yes I am a guy.
You people are homophobes. do you only allow women to call men hot?
Terrible actor. If it wasnt for his playwrigt stepmom (vagina monologues) giving him parts in ger plays he would still be working in his fathers bar. He wont last long anyway because he has no talent.
V 1 Comment
PSearch List
Recommended Lists
Related Lists

Most Overrated Voice Actors/Actresses

Best Indian Actors and Actresses

Top Ten Most Overrated Actresses of Today

Best Hindi Actors & Actresses
List Stats
15,000 votes
275 listings
11 years, 259 days old

Top Remixes (66)

1. Kristen Stewart
2. Paris Hilton
3. Jessica Alba
Merango

1. Angelina Jolie
2. Jennifer Lopez
3. Natalie Portman
Johnnyrp666

1. Brad Pitt
2. Meryl Streep
3. Natalie Portman
kattmua
View All 66
Posts
Nothing Special about Angelina Jolie
sdravenson
Error Reporting
See a factual error in these listings? Report it
here
.