Most Overrated Actors and Actresses
heather
The Contenders: Page 5
81
Robert Mitchum
What idiot put this great actor on this list?
He was a fine character actor in the film noire genre
Great actor of the understating, he knew his genre.
This isn't serious! Robert Mitchum a overrated actor? He's a LEGEND and should not be in this list at all.
V 2 Comments
82
Tina Fey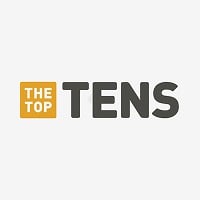 Just because you can play the governor of Alaska doesn't make you talented!
She can do a lot more than just play dopey Palin. One of the all-time greats on SNL and then there was this show called Thirty Rock? One of the hardest workers in the industry. A very talented, industrious lady. Plus, she and Amy Poehler were hilarious hosting the Oscars together.
I think she so NOT funny. I don't like Amy p either - ChatonNoir
83
Tobey Mcguire
Love him. What a talented authentic actor
So beautiful and moving
Shouldn't be anywhere on this list. He is a wonderful and believable actor and convinces me in every single movie he's ever done. He's a true wonder.
Ok there is a bot or something doing these comments because Tobey Maguire sucks. Just watch this man cry in Spider-Man. It'll make you throw up.
V 6 Comments
84
Sandra Bullock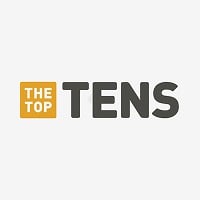 Sandra Annette Bullock is an American actress and producer. She is one of Hollywood's highest-paid actresses, and is an Academy Award and Golden Globe Award winner.
The female version of nick cage. Hollywood cookie cutter plastic.

Same with todays mainstream music, bunch of prefab, no talent, money grubbing, attention whoring crap with no soul.

I thank my parents everyday for bringing me into the world, long ago, when real music flowed like water and so called actors and actresses were real thespians.
So overrated. Always acting in the same manners. Maybe fair acting in comedies, but honestly,when you see three or four movies of that genre with her, you will get bored after that, just because she plays them all the same way. Conclusion : Overrated and not a great actress either.
I just don't get it either...
Always acts in the same annoying style, I acctualy liked her in the mid 90s, not now - gruppenfuhrer
V 14 Comments
85
Kevin Costner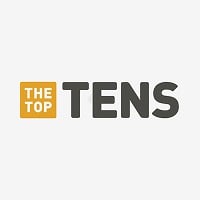 The same deadpan style in every film
Kevin Costner has some talent, but he's a very bad actor. He can play the sincere role, but he can't do much else. He also doesn't like to do any movie where he isn't the lead. Makes him kind of conceited in my book.
"Zzz, he's so boring on screen... Where are the old time greats! Give me William Holden, Humphrey Bogart, Greg Peck any day! "
Hate this guy. When the doctor slapped his butt when he was born I wish he'd removed the stick while he was down there already. I think Madonna emphasized it best when she made a gagging sound and a finger-in-the-mouth gesture when he was backstage at her Truth or Dare concert. (Ok, maybe I'm dating myself, but you all get the gist)
V 2 Comments
86
Demi Moore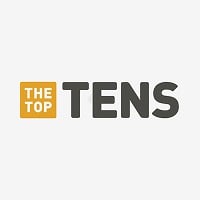 Demi Gene Guynes, professionally known as Demi Moore, is an American actress, filmmaker, former songwriter, and model.
Except for Ghost, A Few Good Men and maybe the 80s hit St. Elmo's Fire, Demi Moore's whole career has been a joke based on her looks and films such as Nothing But Trouble, About Lasr Night, Striptease, Disclosure, and Charlie's Angels: Full Throttle which were all bombs at the box Office. She is known more for being with Bruce Willis and now Ashton Kutcher. - brettfan
Couldn't agree more. Ghost, that's it! A few good men movie was great, her performance was not. More famous for scandals, marriages, controversial pictures etc. No acting skills whatsoever.
If she had acting skills, she has lost them. They are gone. Sad
Horrible actress and looks like a man.
V 5 Comments
87
Heather Graham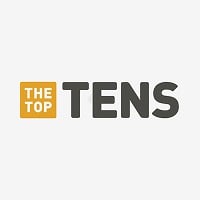 Drier than plain burnt toast. Completely deadpan and flatlined performances - sounds like she is struggling to read lines without actually comprehending them.
Nothing but a hardcore porn whore.
88
Aisha Tyler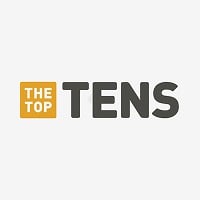 Aisha Tyler is an American talk show host, actress, comedian, author, producer, writer, and director.
She literally made me stop watching Criminal Minds this season. She is that awful.
She gets every T.V. secondary role there is, must have a great agent - what I would asked the shows that hire her- why? what is this person adding, are there not 100 unknown actresses who can bring the same or better?
89
Joanne Woodward
What a phenomena. The best actress that ever was!
90
Bob Saget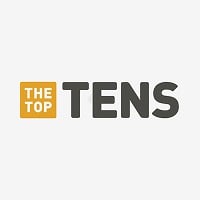 91
Tom Green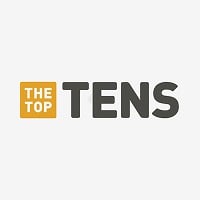 Michael Thomas "Tom" Green is a Canadian actor, rapper, writer, comedian, producer, director, talk show host, and media personality.
92
Julianne Moore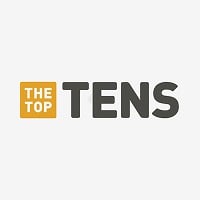 It's obvious you guys didn't see Still Alice. You wouldn't even consider putting her on this list.
I can't understand why this actress gets so many positive reviews by the critics and so much praise. Her acting skills are not that good ( sometimes really boring ) and she seems not to be a very good in playing different characters. She plays Always the same way when it comes to express emotions. What bothers me the most is that she's most of the time nominated, wins awards, Oscars when other nominated actresses who are really talented deserve to win. Is concidered also as one of the most beautiful women
( chosen by people's magazine in the top 50 ) when in reality she's one of the ugliest actresses of Hollywood. Why such a bad actress is Always in the spotlights is a mystery to me but proves also that she is really overrated. In terms of overrating,I believe that she's too low on this list. Should be at least in the top 10 if you ask me.
How is she on this list? She is a great actress. She looks stunning. Always interesting even in mediocre films. Maybe a bit on the boring side but not everyone can be funny - ChatonNoir
Definitely one of the ugliest A-list actresses in Hollywood, and hard-to-watch acting to boot. She ruined Hannibal, along with several other films. Every once in awhile she does okay, as long as she's not a main character.
V 14 Comments
93
Jim Carrey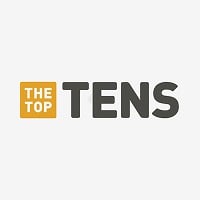 James Eugene "Jim" Carrey is a Canadian American actor, comedian, impressionist, screenwriter, and producer. He is well known for comedic roles in films such as Ace Ventura: Pet Detective, The Mask , Dumb and Dumber, Ace Ventura: When Nature Calls, The Cable Guy, Liar Liar, How the Grinch Stole Christmas, ...read more.
He is the best :) I like him so much. He's one of the best actors EVER.
As brilliant as Robin Williams.
He can act, but most of his roles and movies are horrible, and everybody loves him so much for some reason. That's what you call "overrated".
He is my childhood favorite! I love him and I still do!
V 15 Comments
94
Robert Redford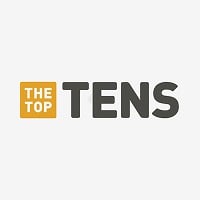 Charles Robert Redford Jr., known professionally as Robert Redford, is an American actor, director, producer, businessman, environmentalist, and philanthropist.
Has been an understated performer since time immemorial. An unbelievably brilliant actor and director.
Very good actor. I can name a dozen movies of his I like. Mostly from the 70's and 80's. He hasn't made many movies in the last 20 years - I think because he likes producing more. He produces and directs now.
Absolutely this love this siren of the screen. Underrated, if anything.
Good actor and one of the most beautiful human beings ever - ChatonNoir
V 4 Comments
95
Russell Crowe
Russell Crow is one of my favorite actors.

I can't believe it people with comments below are such inadequate.

His role in Gladiator was one of the best in his career.

But in my opinion his best role was in Beautiful Mind and he deserved Oscar for this class act performance - Great Actor!
I agree. I hate him and I don't know why meg ryan screwed around with him. She ruined her career.
Prick can't act - gruppenfuhrer
Can I buy a vowel? Like an "e" to put at the end of his last name, so it's spelled right?
V 2 Comments
96
Sarah Geronimo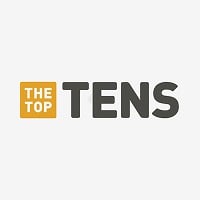 Sarah Asher Tua Geronimo aka Sarah Geronimo or Sarah G. is a world class and multi-talented Filipino singer, actress, dancer, record producer, model, host, coach/judge, commercial/product endorser and tv personality . She can also draw and plays the piano. Sarah is popularly known as the one and only ...read more.
POP STAR PRINCESS! SARAH G.
97
Tim Robbins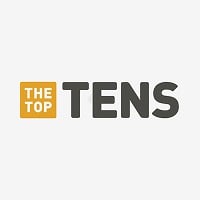 Great actor, not every role he's played has suited his style of acting. He has talent. I once listened to an audio book "The Great Gatsby" narrated by Tim Robbins, it was powerful. I had read the book & since watched the latest movie incarnation, nothing came close to the power he could wield in his narration.
Brilliant, deep, insightful and powerful actor. Probably the best there is.
What a cutie - lucky Susan Sarandon (as long as it lasted) - BrendaRenee
I think he's hot in shawshank and he's really a good actor who never overdoes it. - ChatonNoir
V 9 Comments
98
Eddie Murphy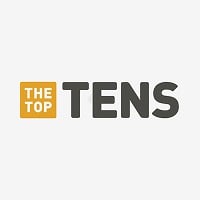 He's stuck in the same kind of roles lately... Trying to make people laugh by making fun of black people. I wonder if that's how he sees his family. Disgusting. - alexa
Haven't liked a movie of his since the 80's. He's became so conceited too. Why didn't we ever see him do SNL after he left? A hole.
He needs to stick with the kids movies like dr. Dolittle where the kids thinks he's funny. that's all he worth
V 3 Comments
99
Kris Aquino
Thank god someone agrees. She always looks so stuck up and smug about the fact that her brother's the pres. Luckily, she quit and that was the last time I've seen her - music_book_addict
That's so true. Goodness gracious, she is not a good actress. She's acting so much and so stuck up so I have to agree with you.
I've always thought that life in my country would be a little better if she would just immigrate to the U.S. already. She is vulgar and obnoxious
She should just stick with hosting. Can't act at all.
100
Shahrukh Khan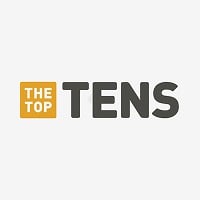 I hope he knows how to swim.
Too much overrated actor I have ever seen
Voted over aamir and amitabh in some polls. Laugh out loud!
Overrated in this case is an understatement.
Looking dashing...
V 6 Comments
PSearch List
Recommended Lists
Related Lists

Most Overrated Voice Actors/Actresses

Best Indian Actors and Actresses

Top Ten Most Overrated Actresses of Today

Best Hindi Actors & Actresses
List Stats
15,000 votes
275 listings
11 years, 259 days old

Top Remixes (66)

1. Kristen Stewart
2. Paris Hilton
3. Jessica Alba
Merango

1. Angelina Jolie
2. Jennifer Lopez
3. Natalie Portman
Johnnyrp666

1. Brad Pitt
2. Meryl Streep
3. Natalie Portman
kattmua
View All 66
Posts
Nothing Special about Angelina Jolie
sdravenson
Error Reporting
See a factual error in these listings? Report it
here
.