10 Most Overrated Animated Series
Celestius
The Contenders: Page 2
21
Batman: the Animated Series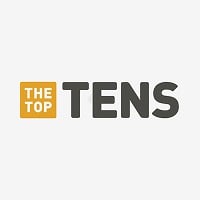 Batman: The Animated Series is an American animated television series based on the DC Comics superhero Batman.
This should definitely be in the top 10. I really don't see why this is the best superhero animated series of all time. X-Men, Spiderman, Superman, Young Justice and The Avengers were all FAR better.
22
American Dad!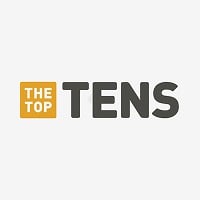 American Dad! is an American adult animated sitcom created by Seth MacFarlane, Mike Barker, and Matt Weitzman for the Fox Broadcasting Company.
Uh More Like underrated
23
Teen Titans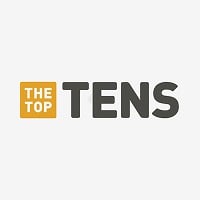 Teen Titans is an American animated television series created by Glen Murakami, based on the DC Comics characters of the same name.
Go
24
One Piece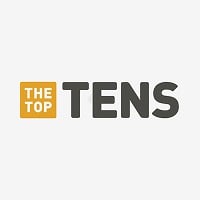 One Piece is a manga franchise created by Eiichiro Oda. The manga has been adapted into an original video animation (OVA) produced by Production I.G in 1998, and an anime series produced by Toei Animation, which began broadcasting in Japan in 1999 and has aired 749 episodes to date.
25
Attack on Titan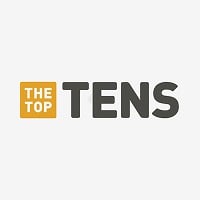 Attack on Titan, also known as Shingeki no Kyojin in Japanese, created by Hajime Isayama, is one of the most popular Japanese anime series to be released. It was first watched in Japan during 2013 and was dubbed in English to be watched in America in 2014. It is best known for its emotional moments, ...read more.
This show is in no way overrated. It is high on the anime list for a reason; great plot line and animation. The story is compelling and brilliant. This is definitely one of the best anime. Of course some people don't like the thrilling action a violence, but that doesn't make this overrated.
Boring, that's the word to describe this anime.
I do not see what is so good I get it giant the character have no personalty
The story is just boring the only thing good is the concept.
It's sad because I love anime and manga and I all so have the first 4 vol of Attack on Titan
Seeing this highish on the list makes me sad. It's a good show once you get into it
V 2 Comments
26
Dexter's Laboratory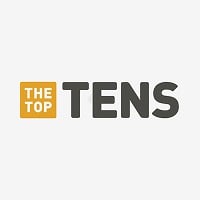 Dexter's Laboratory is an American comic science fiction animated television series created by Genndy Tartakovsky for Cartoon Network, and the first of the network's Cartoon Cartoons. The show is about a kid scientist named Dexter that has a sister named Dee Dee that keeps breaking into his lab.
Miss this one
27
Monster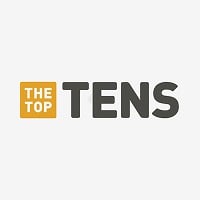 28
Gravity Falls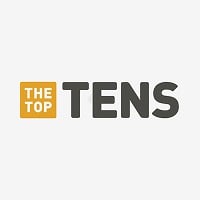 Gravity Falls is an American animated television series produced by Disney Television Animation that first aired on Disney Channel, and then on Disney XD from June 15, 2012 to February 15, 2016. The series follows the adventures of Dipper Pines and his twin sister Mabel in the fictional town of Gravity ...read more.
BORING?!? How Could You Say Gravity Falls Is Boring?!? You Must Not Be Watching It The Proper Way.
This show is annoying. Everyone says "ooh, girlfriend is my favourite show! " I watched a season thought of it as kinda boring and not really that much plot.

But, as a good citizen, I will respect your opinions as I hope you do.

Thank you for your time,
~The girl whose to lazy to make an account
This show sucks
Extremely overrated, I just can't enjoy it. It feels like a typical disney kids show. not really for adults.
29
Go Diego Go!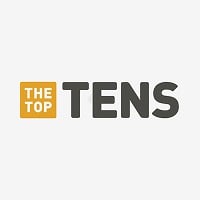 Go, Diego, Go! is an American animated educational interactive children's television program that originally aired on the Nickelodeon children's cable network in the United States and produced by Nickelodeon Animation Studio .
30
T.U.F.F. Puppy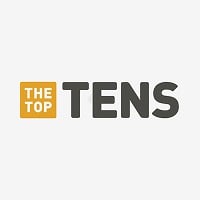 T.U.F.F. Puppy is a cartoon created by Butch Hartman. It ran on Nickelodeon from October 2, 2010 until April 4, 2015. It focused on Dudley Puppy and his partner Kitty Katswell as they protected Petropolis under the Turbo Undercover Fighting Force, or T.U.F.F.
Why does everyone like this show? It's just a dog chewing his you know what for 30 minutes. Also I don't get the fact that everyone thinks that Kitty Katswell is hot... IT'S A DANG CAT You nasty people!
This show is horrible it tries to hard to be funny and fails to be funny. I rather watch planet sheen which can be funny sometimes which many tuff puppy fans also bash that show for dumb reasons.
A stupid show. I wish the old FOP was back
31
Rick and Morty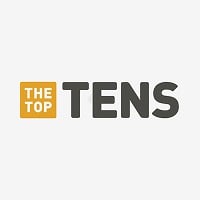 Rick and Morty is an American adult animated science fiction sitcom created by Justin Roiland and Dan Harmon for Adult Swim.
overrated
32
Puella Magi Madoka Magica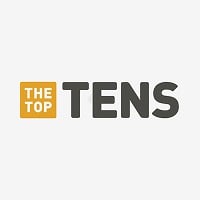 Puella Magi Madoka Magica is a 2011 Japanese anime television series produced by Shaft and Aniplex, directed by Akiyuki Shinbo, written by Gen Urobuchi, music by Yuki Kajiura, opening sang by ClariS, ending by Kalafina (sometimes by the seiyuus) and original characters by Ume Aoki. It also has 3 movies, ...read more.
33
Inuyasha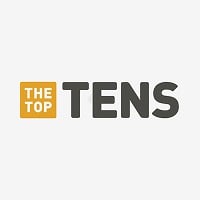 InuYasha is a manga franchise created by Rumiko Takahashi. It was adapted into two anime television series produced by Sunrise. The first was broadcast for 167 episodes on Yomiuri TV in Japan from October 16, 2000 until September 13, 2004. The second series, called Inuyasha: The Final Act, began airing ...read more.
34
The Fairly OddParents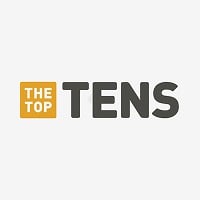 The Fairly OddParents is an American animated television series created by Butch Hartman for Nickelodeon.
This show is incredibly sadist. I know it's all played for laughs but the abuse in the show in recent years has gotten really out of hand. The parents neglect Timmy more, Vicky's antics seem to be getting more creepy (have you seen "Timmy: Wide and Open"?! ), and Cosmo seems to hate being married to Wanda more. What is funny in this cartoon again?
Some people love this show, but I find it outright stupid. I don't understand what about it makes people laugh.
Rocko's Modern Life deserves so much better than this show!
I like Rocko's Modern Life and The Loud House better.
35
Fanboy & Chum Chum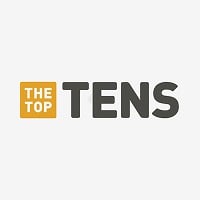 Fanboy & Chum Chum is an American 3D CGI animated television series created by Eric Robles for Nickelodeon. It is based on Fanboy, an animated short created by Robles for Nicktoons and Frederator Studios, which was broadcast August 14, 2009 to July 12, 2014 on Random! Cartoons. The series was first ...read more.
I actually enjoyed this show. It had gross humor and gross characters but they are so unforgettable! Sure my favorite animated show is not this, it's South Park. But I just found this to be kinda a unique idea. Also the animation is pretty good! I give it a thumbs up and a thumbs to the side! Because? Well, I've seen better jokes and animation that's all. - LpsDisneyTmntFreak
Overrated! Overrated! This is the number one worst animated show in the entire history of animated shows! This is an absolute animated atrocity. I don't know of a single sane human being who finds this enjoyable in the least!
Basically Nickelodeon's answer to Phineas and Ferb.
Makes dora the explorer look like a masterpiece.
36
Uncle Grandpa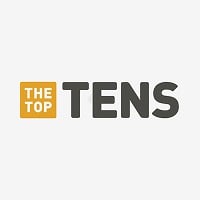 Uncle Grandpa is an American animated television series created by Peter Browngardt for Cartoon Network that premiered on the network on September 2, 2013. The series is based on Browngardt's animated short of the same name from The Cartoonstitute.
What kind of name is "Uncle Grandpa"?! That's a terrible name.
I hate it, but with all its hate it actually became underrated.
This Show Is Actually Kinda Underrated.
Gotta be a serious inbreeder to be an uncle grandpa
37
Hey Arnold!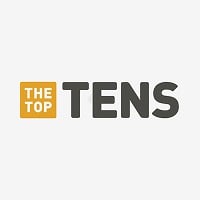 Hey Arnold! is an American animated television series created by Craig Bartlett that aired on Nickelodeon from October 7, 1996 to June 8, 2004. The show centers on a fourth grader named Arnold, who lives with his grandparents in an inner-city boarding house.
Good show, but these so-called "90s Kids" overrated it.
90s kids ruined everything, it isn't overrated really along with other older cartoons (depending on which fandom your in) but these awful 90s kids turned them into like "NO DON'T WATCH THIS NEW GREAT CARTOON, IT sucks WATCH HEY ARNOLD IT IS MUCH BETTER! ". Don't listen to them, you can watch the show (in which is it a good show) but there are other amazing and creative recent cartoon shows as well. Don't listen to 90s kids, it's your opinion and your choice.
Its not overrated. People worship Ren and Stimpy (original, not the remake), Rocko's Modern Life, Invader Zim, Ed, Edd 'n Eddy, Catdog, Cow and Chicken.

When I was little I thought Helga was just a school bully but she was just misunderstood with crap parents. She punched a boy because he stalked her.
Neither Ruth or Lila fancied poor Arnold.
It was more realistic like classic pre-90s cartoons, not just stupid toilet humour for kids to laugh at.
38
Mobile Suit Gundam: Iron-Blooded Orphans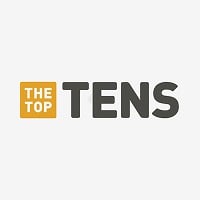 SEED and SEED Destiny are a thousand times better than this pretentious trainwreck. - PerfectImpulseX
39
Elfen Lied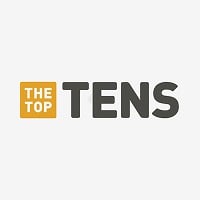 This show is just plain stupid. A stupid girl being all powerful and not human. Blah blah. All crap to me. Its not sad, its just weird. There's no other emotions in it except horror and emo crap.
Take this, soul eater, SpongeBob, fruits basket, south park, family guy and the last airbender off this list because these shows are awesome this list sucks.
40
Johnny Test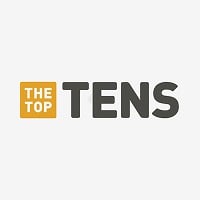 Johnny Test is an American-Canadian animated television series produced by Warner Bros. Animation, for the first season, and Cookie Jar, for the remainder of the series.
PSearch List
Recommended Lists
Related Lists

Top 10 Most Overrated Animated Television Series of the 1990s and 2000s

Top 10 Most Overrated Animated Television Series of the 2010s

Most Overrated Animated Movies

Top 10 Most Overrated Computer Animated Movies

Top 10 Most Overrated Disney Animated Movies
List Stats
600 votes
84 listings
7 years, 64 days old

Top Remixes (10)

1. My Little Pony: Friendship Is Magic
2. The Simpsons
3. Family Guy

Flamewarrior02

1. My Little Pony: Friendship Is Magic
2. Dora the Explorer
3. The Boondocks

rockrockmountain

1. Rugrats
2. The Powerpuff Girls
3. Avatar: The Last Airbender

Homunculus
View All 10
Posts
Error Reporting
See a factual error in these listings? Report it
here
.