Most Overrated Bands of All Time
PlantIsGod
The Contenders: Page 3
41
Black Veil Brides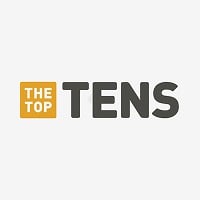 Black Veil Brides is an American rock band currently consisting of Andy Biersack (vocals), Jinxx (guitar), Jake Pitts (guitar), Christian Coma (drums) and Ashley Purdy (bass), that formed in 2006 in Ohio. ...read more.
Terrible. On every level. I think they made new levels of terrible.
Although BVB is overrated by many emo girls who simply like the look, black veil brides songs all in all aren't that bad. The riffs are actually pretty good but the bassist and drummer are a little artificial sounding.
Screamo is overrated trash - Lucretia
I hate when people claim they like 'rock music', but say their favorite bands are BVB and/or SWS.
V 2 Comments
42
Tenacious D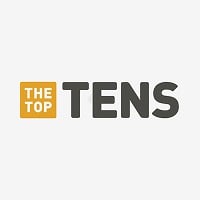 Tenacious D is an American comedy rock duo that was formed in Los Angeles, California in 1994. Composed of lead vocalist and guitarist Jack Black and lead guitarist and vocalist Kyle Gass, the band has released three albums – Tenacious D, The Pick of Destiny and Rize of the Fenix.
(facepalm) really you do know that tenacious d is a comedy band right
Yeah this band is a joke. Literally it's a comedy band. Nice name though! Haha funny stuff
This band is underrated if anything oh and it's not even a real band it's just a joke - Himalayansalt
They are not even a band just piss - gruppenfuhrer
V 1 Comment
43
Marilyn Manson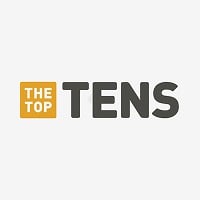 Marilyn Manson is an American rock band from Fort Lauderdale, Florida. Formed in 1989 by frontman Marilyn Manson and Daisy Berkowitz, the group was originally named Marilyn Manson & the Spooky Kids with their theatrical performances gathering a local cult following in the early 1990s. ...read more.
Marilyn Manson is an awesome band! It's so easy to relate to the songs and despite they are getting old, they are still doing great stuff!
Was he seriously not on the list he is extremely Overrated not to mention HE RUINED HIGHWAY TO HELL - christangrant
44
Daft Punk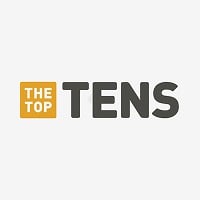 Daft Punk is a French electronic music duo consisting of producers Guy-Manuel de Homem-Christo and Thomas Bangalter.
Alive 2007 is good, but guys, they're not the second coming of jesus or something. They're not great, they're just good. Calm down.
They made the most repetitive song ever.
Their music is BAD!
This is a terrible band. They have lack of talent and they have "Pharell Willams" - kmyeakel
45
Insane Clown Posse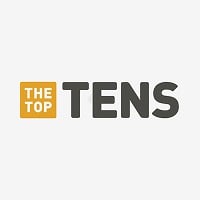 Insane Clown Posse is an American hip hop, horrorcore and rap rock duo consisting of rappers Violent J and Shaggy 2 Dope, that was formed in 1989 in Detroit. ...read more.
Is this music at all or the mentally handicapped flailing instruments around with masks on? - gamefreak198
Terrible band... the Beatles are the greatest - jwileson
They are just a band of dumbasses who are dressed up as clowns. Their music is just horrible. Makes my ears bleed. What has music come to. And why are the Beatles on here? - llamaboy17
These guys suck, that's all there is to say - Himalayansalt
V 8 Comments
46
Fifth Harmony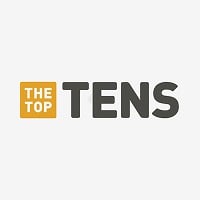 Fifth Harmony is an American girl group based in Miami, composed of Ally Brooke, Normani Kordei, Dinah Jane, Lauren Jauregui, and previously, Camila Cabello until her departure from the group on December 18, 2016. The group signed a joint record deal with Simon Cowell's label Syco Records and L.A.
Pathetic band with pathetic fanbase - VideoGamefan5
Should be a lot higher - Gruunge
47
Bruce Springsteen and the E Street Band
The biggest overrated band in this list. The music is average at best. I get it when my parents said that all rock and roll is about screaming into the mic... nothing like their days of real singing like Frank Sinatra, etc. But this guy has no real music in his voice. The scraggly screaming like Born in the USA is awful. He has a few catchy tunes but not to be considered GOAT like many believe. I also hear you get a lecture at his concerts. Just what I am interested in after I dump $150 on a ticket.
He can't sing a lick.
His songs are all cliches.
WHO EVER POSTED THIS COMMENT! BRUCE SPRINGSTEEN IS 110% PASSION!
48
Arctic Monkeys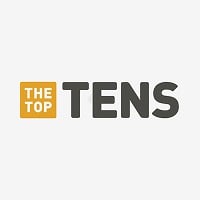 The Arctic Monkeys, otherwise known as the Death Ramps, are a British indie rock band formed in 2002 in Sheffield, England. The band consists of Alex Turner (lead vocalist, songwriter, electric and rhythm guitarist), Jamie Cook (electric and rhythm guitarist, songwriter), Matt Helders (percussionist, ...read more.
Good band but overrated! They have done some really good songs but I can't listen to an album without skipping quite a few tracks. All hyped up!
"Do I Wanna Know? " Is basically the only song most people know by them, so great job media for over praising this band. Name 5 songs I dare you.
Arctic Monkeys are ok, but there music has become more bland these past few years. I think that Arctic Monkeys have lost their 'fun' that they had back in their first two albums. However, this favored for them because they became much popular with their album AM. - swagmaster97
Overplayed mediocre rock.
V 3 Comments
49
'N Sync
Truly trash.. Just a copy of the backstreet boys, who were more original and had meaningful songs as well.
50
The Naked Brothers Band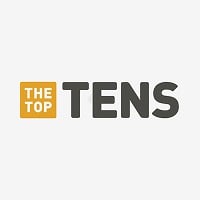 I have never heard of it, but I voted for it just for the name. A band that's actually called "The Naked Brother Band" can't be good. If it's succesful, it's totally overrated.
See kids this is why the special ed class gets bigger every year - vizual_prophet
Wow, I completely forgot about these guys.
When was the last time I heard this band being mentioned, 2007? They were overrated back then, though.
I don't know who they are, but if they were popular in 2007 I should. They look like they're ten
V 2 Comments
51
Imagine Dragons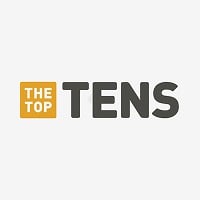 Imagine Dragons is an American pop band from Las Vegas, Nevada. Imagine Dragons' lineup consists of lead vocalist Dan Reynolds, guitarist Wayne Sermon, bassist Ben McKee, and drummer Daniel Platzman.
What? I love imagine dragons! OK, I get it, their music isn't for everybody, and they do have an extremely diverse pool of music, but they still aren't overrated. In fact, I don't think they are underrated either. Just think about the lyrics. (wow they actually tell a story! ) Also, everyone here is just complaining about Radioactive. Sure, the song was super overplayed on the radio and started to grow on me, they still have really good songs! Monster, Thief, Bleeding Out, Roots, Dream, are all really good songs (just to name a few) So please listen to all their songs and just don't base this upon one song. Also I get if you don't like them, they do get a little while to get used to.
Radioactive wasn't too annoying until kids in my class started singing it over and over to the point where I started to hate the band. Hearing some of their other songs, I can see why people hate them so much. Because they have very generic pop rock music.
Unfortunately, this is probably the Rock Band that we will be looking forward to in the future until there are bands that are as good as The White Stripes, or The Black Keys. - MusicalPony
I tried listening to this band and getting used to them but I just can't! They are the only band I can't listen to! Radioactive is a song that I've heard so much that I almost gave up on all music completely
Radioactive isn't their only song, you know. Listen to Bleeding Out, Friction, All Eyes, Emma, Round And Round, Selene, Monster, and 30 Lives, then come back and tell me that they are that unbearable. - WonkeyDude98
These guys suck and why is Queen even on this list. Freddie Mercury is so much better than Dan Reynolds and Brian May and Rodger Taylor are much Better musicians than Wayne Sermon and Daniel Platzman.
V 9 Comments
52
The Grateful Dead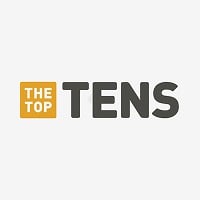 The Grateful Dead was an American rock band formed in 1965 in Palo Alto, California. Ranging from quintet to septet, the band is known for its unique and eclectic style, which fused elements of country, folk, bluegrass, blues, reggae, rock, improvisational jazz, psychedelia, space rock, for live performances ...read more.
They're good, but their songs go on forever and repeat and repeat and repeat - Himalayansalt
This band is great. They should not be on this list. - Rambles
Four hours of tuning up night after night.
Worst harmonies I've ever heard. They all must be tone deaf.
V 3 Comments
53
Bullet for My Valentine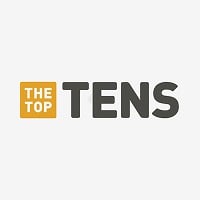 Bullet for My Valentine are a Welsh metalcore band from Bridgend, formed in 1998 . The band is composed of Matthew Tuck (lead vocals, rhythm guitar), Michael Paget (lead guitar, backing vocals), Michael Thomas (drums) and Jamie Mathias (bass guitar). Former members include Nick Crandle and Jason James; ...read more.
I love this band! Why are they even on this list?!
54
Boston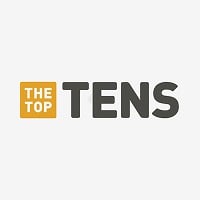 Boston is an American rock band from Boston, Massachusetts, that achieved their most notable successes during the 1970s and 1980s.
Niche band. You either love them or hate them. I like the sound but it is very similar song to song.
55
Tokio Hotel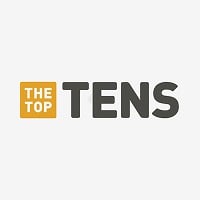 Tokio Hotel are a pop rock band from Magdeburg, Germany, consisting of Bill Kaulitz (singer), Tom Kaulitz (guitar), Gustav Schäfer (drums) and Georg Listing (keyboards, bass) that formed in 2001. ...read more.
Were on the path to greatness, now will rot in electronic hell
Whoever likes this band has no brain whatsoever
Emo sucks anyway
They sucked since the beginning,just a generic band for teenage girls.In the same bracket as BVB.
56
The Rolling Stones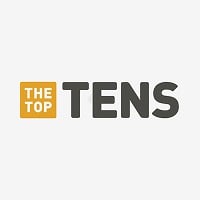 The Rolling Stones are an English rock band formed in London in 1962. The first settled line-up consisted of Brian Jones (guitar, harmonica), Ian Stewart (piano), Mick Jagger (lead vocals, harmonica), Keith Richards (guitar), Bill Wyman (bass) and Charlie Watts (drums). ...read more.
They aren't overrated, they are great, they have got some of the best songs of all time. Gimme Shelter, Sympathy for the Devil, You Can't Always Get What You Want, Paint It, Black, Wild Horses, It's Only Rock N Roll, Jumpin' Jack Flash, Can't You Hear Me Knocking... They are really really good on what they do... MUSIC... But they are bad persons, just because one thing: They are talking about war and about bigger problems, and they doesn't seem to understand they aren't going to stop until you solve the little ones: Brian Jones, they left a lost man alone, think about that
The Beatles, Nirvana, U2, Queen, The Red Hot Chili Peppers, Green Day, The Who, Pink Floyd, Led Zeppelin, Rush, The Eagles, Guns N' Roses, and The Rolling Stones. These bands aren't overrated, they're good. There's a big difference. Sympathy for the Devil is one of the best songs of all time. I will admit, though, that Satisfaction is as overrated as hell.
Great band... Listen to "Gimme Shelter" and then come back and say they are overrated.
Somebody ban everybody who submitted something - Himalayansalt
V 12 Comments
57
Creedence Clearwater Revival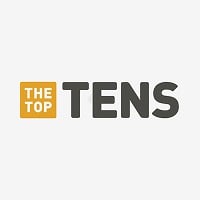 Creedence Clearwater Revival, often shortened to Creedence and abbreviated as CCR, was an American rock band active in the late 1960s and early 1970s.
They are a good band but most of their fans never explain as of WHY they like their music and in my opinion, most of their songs do not give much of a WOW factor. However! An underrated thing about them is that their music is very blues and western influenced, but without being stereotyphical. Remember also that the first form of Jazz is Klezmer.
One of the most underrated in my opinion - Gruunge
58
The Smashing Pumpkins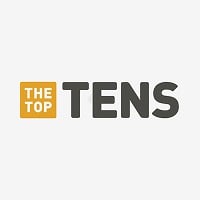 The Smashing Pumpkins is an American alternative rock band from Chicago, Illinois, formed in 1988. Formed by frontman Billy Corgan and James Iha, the band included D'arcy Wretzky and Jimmy Chamberlin in its original incarnation. They are also considered to be one of the most influential alternative ...read more.
I'll agree that the singers voice is whiny and could be better, but other than that this band is pretty good. Not overrated in my opinion. - Imreallyboredrightnow
Unshaved lesbians.
Billy's cat being strangled to death voice ripped this bands talent quality down by half percent. Why was he allowed to front this band.
Bull..not one of the best bands..but it's anything but overrated..they're music is amazing
V 2 Comments
59
Poison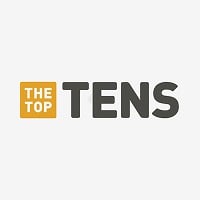 Poison is an American hair/glam metal band that achieved great commercial success in the mid-1980s to the mid-1990s.
60
The Who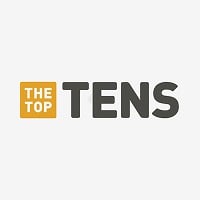 The Who is an English rock band formed in London, England in 1964 . The members are Roger Daltrey (lead singer), Pete Townshend (guitarist), John Entwistle (bassist), and Keith Moon (drums). They are best known for their live performances and hit songs Baba O'Riley, My Generation, and Won't Get Fooled ...read more.
I think these guys are actually very underrated. Keith Moon played drums at a pace that even some scientists say wasn't humanly possible. Pete Townshend may be the most underrated guitarist (and songwriter) ever. Jon Entwhistle is one of the best bass players ever, and Roger Daltrey is an ultra-talented singer and actor. A "few"good songs? Are you serious? The Who's thirtieth best song is better than the best song of most bands. Anything off of Tommy, Quadraphenia, Hooligans, Who's next, etc, etc
Chill out people... Just because you like something doesn't mean other music is bad. Nirvana fans: "the Beatles SUCK why on earth would you vote for nirvana they revolutionized 90s Rock? " True. Beatles fans: "Nirvana SUCKS they basically created rock music! " Well maybe not quite true but still they were EXTREMELY revolutionary. I just rember I used to hate a band... Gave them a fair listen and now they're one of my favorites. And how can ICP possibly be overrated when everybody hates them except like one group of people...
They are certainly not overrated. Keith Moon invented a new kind of drumstyle in rock and pop. Pete Townsend was the first to incorporate pop-art and rockmusic together. Their sound and lyrics were unique at the time ( especcially in the sixties ), smashing guitars, amps... was all new ( when they smashed their equipment at the Monterey pop festival all American hippies didn't understand what was happening ). They can't be overrated for being inventive and for the songs they sung and composed. My question is " In what are they overrated? ". A unique band that doesn't belong here.
Sorry, they're music is good but that are clearly overrated. I would never complate them to bands like Led Zeppelin and The Doors. - Disturbedpotato
V 8 Comments
PSearch List
Recommended Lists
Related Lists

Top 10 Bands That Don't Deserve to Be On the 'Most Overrated Bands of All Time' List

Best Rock Bands of All Time

Best Alternative Bands of All Time

Most Overrated Rappers of All Time

Top 10 Philippine Rock Bands of All Time
List Stats
7,000 votes
176 listings
8 years, 307 days old

Top Remixes (64)

1. Led Zeppelin
2. Cannibal Corpse
3. Marilyn Manson

AlphaQ

1. The Beatles
2. Metallica
3. Linkin Park

WonkeyDude98

1. Queen
2. Led Zeppelin
3. Dio

LarrytheFairy
View All 64
Posts
Error Reporting
See a factual error in these listings? Report it
here
.