Most Overrated Bands of All Time
PlantIsGod
The Contenders: Page 4
61
The Jimi Hendrix Experience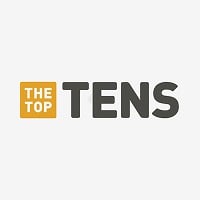 The Jimi Hendrix Experience was an English-American rock band that formed in Westminster, London, in September 1966. Composed of singer, songwriter, and guitarist Jimi Hendrix, bassist and backing vocalist Noel Redding, and drummer Mitch Mitchell, the band was active until June 1969. During this time ...read more.
It would be a better world without trolls - Himalayansalt
62
The Chainsmokers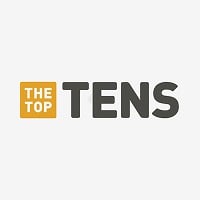 Put them at number one. Overrated, attention-seeking, inappropriate perverted chimpanzees they'll hopefully be irrelevant in the next few years. I'm glad bands like One Direction and Fifth Harmony aren't on here.
Should Be Way Higher Than 95 - VideoGamefan5
Why Are They Only 92 When They Should Be Number One
They've literally ruined so many good bands, with their featuring piss crap. rip coldplay, really
V 2 Comments
63
Arcade Fire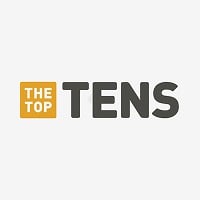 Arcade Fire are a Canadian indie rock band based in Montreal, Quebec consisting of husband and wife Win Butler and Régine Chassagne, along with Win's younger brother Will Butler, Richard Reed Parry, Tim Kingsbury and Jeremy Gara.
Arcade Fire is a great band. Way better than most music these days. Arcade Fire is bold enough to experiment with new styles and does so very well. Currently one of the best bands.
More like Dumpster Fire.
Reminds me of marmite
Seriously, radiohead and oasis I can understand, but why do Q praise these guys so much!? I listen to all sorts (I mean 60s to last month, almost every genre) but not one song is memorable in my opinion (the vaccines are even more memorable). Also why watchmojo have dedicated a list to them and not blur, kaiser Chiefs or even the Beatles (which I'll admit they'll probably get round to).
Then again, music is music and whilst I personally dislike AF, they're amazing if you compare them to 1D.
64
Daughtry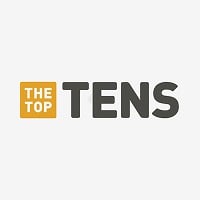 Daughtry is an American rock band formed and fronted by namesake Chris Daughtry, who was a finalist on the fifth season of American Idol. Their self-titled debut album was released in November 2006.
65
Dream Theater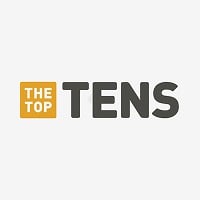 Dream Theater is an American progressive metal band. The band was formed in 1985 under the name of "Majesty", but had to change its name to Dream Theater later. ...read more.
Not overrated. Not even the slightest. - naFrovivuS
THIS BAND HAS VERY EASY SOLO'S! TRY THEM!
66
Bruce Springsteen and the E Street Band
The biggest overrated band in this list. The music is average at best. I get it when my parents said that all rock and roll is about screaming into the mic... nothing like their days of real singing like Frank Sinatra, etc. But this guy has no real music in his voice. The scraggly screaming like Born in the USA is awful. He has a few catchy tunes but not to be considered GOAT like many believe. I also hear you get a lecture at his concerts. Just what I am interested in after I dump $150 on a ticket.
He can't sing a lick.
His songs are all cliches.
WHO EVER POSTED THIS COMMENT! BRUCE SPRINGSTEEN IS 110% PASSION!
67
Pierce the Veil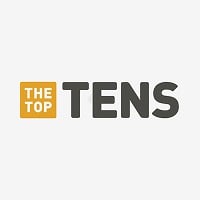 Pierce the Veil is an American post-hardcore band from San Diego, California. Formed in 2006, the band was founded by brothers Vic and Mike Fuentes after the disbandment of the group Before Today, which was formed out of the San Diego punk rock scene.
Dumbest band in the world
PTV is a talented group, they just get hate because they attract the stereotypical "scene" kids as fans.
The only famous song for this band is, king for a day.. kellin quinn make it famous with his amazing voice
PTV is a talentless group, their music sucks, emo fanbases, and horrible members that came from the highway where a lot of accidents happened.
V 3 Comments
68
Van Halen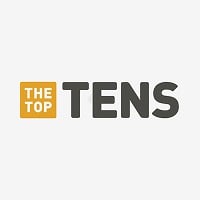 Van Halen is an American hard rock band formed in Pasadena, California, in 1972. From 1974 until 1985, the band consisted of guitarist Eddie Van Halen, vocalist David Lee Roth, drummer Alex Van Halen, and bassist Michael Anthony.
I hate van halen - gruppenfuhrer
69
Asking Alexandria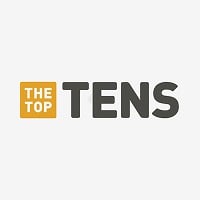 Asking Alexandria are an English metalcore band from York, North Yorkshire formed initially in 2008 by lead guitarist Ben Bruce along with former lead singer Danny Worsnop, bassist Joe Lancaster, keyboardist and synth player Ryan Binns, and current members drummer James Cassells and rhythm guitarist ...read more.
What the.. ? Why is this band on the overrated list! I guess people just can not understand us so called Outcasts but that does mean you can hate on the songs we like. I am not implying for some of these good songs be put on the good list but I guess other people have different taste in music. I do think that Justin B, Miley Cyrus and all the annoying singers should be in this list. Our opinions are so overrated.

Anyways I love A. A hope you guys the best. -ARF
They are whiny scene kid garbage with some of the most generic songwriting in existence. End of story
Sounds like a bad porno name instead of a band
One of the staples in the metalcore genre. Good band.
Screamo = garbage - christangrant
70
Evanescence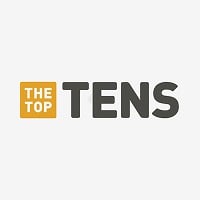 Evanescence is an American rock band founded in Little Rock, Arkansas in 1995 by singer/pianist Amy Lee and guitarist Ben Moody.
They're not horrible but a lot of people only like them because of Amy's vocals not the rest of the band and music
Now don't get me wrong, Amy Lee is an amazing vocalist. She can hit the high notes perfectly, and the power of her voice allows her to do a good nu-metal (which is usually garbage) vocal. However, the problem with the band lays within the lyrics, which are just as generic as anything and angsty as Linkin Park or Good Charlotte. They're really only known for their two worst hits; My Immortal, where the bland lyrics of depression problems stand out, and the forced sympathetic My Immortal. I am not saying they are bad, but seriously, they've had much better and much better groups exist. - Swellow
Generic lyrics and music. Amy Lee is a good singer but compared to some other symphonic rock singers... This band is basically worshipped because Amy Lee is apparently such a "great" singer
Amy Lee is nowhere close to the greatest singer. Her voice is kinda dull. - naFrovivuS
V 4 Comments
71
Oasis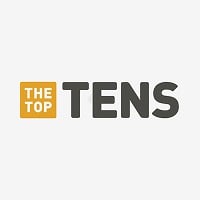 Oasis were an English rock band formed in Manchester in 1991. Developed from an earlier group, the Rain, the band originally consisted of Liam Gallagher (vocals and tambourine), Paul "Bonehead" Arthurs, Paul "Guigsy" McGuigan, and Tony McCarroll.
Oasis is a mid quality band. They use too many simple chords. I could write way more complicated songs than Wonderwall in 5 minutes. By far too much overrated. And the fact they feel like if they were the next Beatles just irritates me. Overrated by fans and by themselves. And they are ASSES!
Just a Beatles rip-off. 0 creativity. Just plagiarizing 60's music. Mediocre music at its best.
The fact that they said Blur (a far more superior and talented band) should get AIDS and die is just terrible
I think their only good song is Roll With It, the other ones are so overrated - indie_Peep
V 3 Comments
72
Creedence Clearwater Revival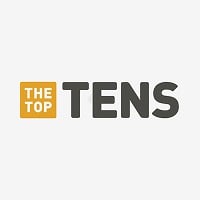 Creedence Clearwater Revival, often shortened to Creedence and abbreviated as CCR, was an American rock band active in the late 1960s and early 1970s.
They are a good band but most of their fans never explain as of WHY they like their music and in my opinion, most of their songs do not give much of a WOW factor. However! An underrated thing about them is that their music is very blues and western influenced, but without being stereotyphical. Remember also that the first form of Jazz is Klezmer.
One of the most underrated in my opinion - Gruunge
73
Lamb of God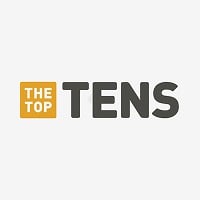 Lamb of God is an American heavy metal band from Richmond, Virginia. Formed in 1994, the group consists of vocalist Randy Blythe, guitarists Mark Morton and Willie Adler, bassist John Campbell, and drummer Chris Adler.
Let's face it, they became huge overnight only because metal hammer included them in one of their issues. Other than that, 3-4 cool songs and there rest is pop history -. -
Lamb of God is good, but they're not quite the second coming of Pantera that everyone tries to make them out to be.
74
Papa Roach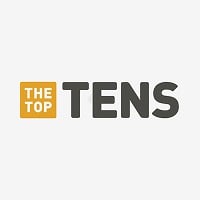 Papa Roach is an American rock band from Vacaville, California. Formed in 1993, their first major-label release was the triple-platinum album Infest.
75
The Clash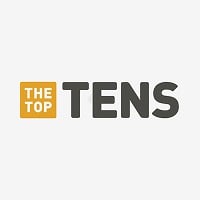 The Clash were an English punk rock band that formed in 1976 as part of the original wave of British punk.
I love the Clash, I really do, they're great songwriters and musicians, but when someone says they're the "only band that mattered" makes me sick. - Tristan1975R5
Yes. They are a bit overhyped. Like many guys of this era, guitarist Mick Jones wishes he were Johnny Thunders.
76
Korn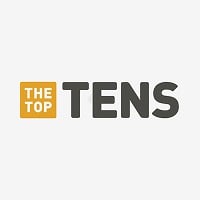 Korn is an American Nu-Metal band from Bakersfield, California, formed in 1993. The band's current lineup includes founding members Jonathan Davis, James "Munky" Shaffer, Brian "Head" Welch, and Reginald "Fieldy" Arvizu, with the addition of Ray Luzier, who replaced the band's original member, David ...read more.
Not my favorite, but not overrated.
All they did was make nu metal (one of the worst metal genres ever in my opinion) yet they're so liked by everyone else. I can understand why but it's hard not to be mad at them for making a genre that lacks substance and will eventually fade into obscurity in the next few years.
They are actually underrated. - LostDream258
Terrible overrated band that no one will remember in the next decade or so.
V 1 Comment
77
Megadeth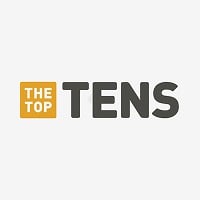 Megadeth is an American thrash metal band from Los Angeles, California. The group was formed in 1983 by guitarist Dave Mustaine and bassist David Ellefson, shortly after Mustaine's dismissal from Metallica. They have released 15 studio albums, and their biggest hits are Symphony of Destruction, Holy ...read more.
Dave Mustaine is a much more better guitarist than a singer.
I don't find them underrated or overrated. - Gruunge
78
Muse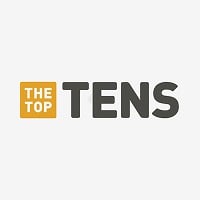 Muse are an English alternative rock band from Teignmouth, Devon, formed in 1994. The members are Matt Bellamy (lead vocal, lead guitar, piano, keyboard), Dom Howard (drums, percussion) and Chris Wolstenholme (bass, backing vocals). They've won several awards including five MTV Awards, 8 NME Awards, ...read more.
This band is unique. Their songs that get a lot of radio airplay are no questions asked overrated songs (Uprising, Madness, etc.) They're great, I love those songs, but they're certainly overrated songs. However, if you explore outside of those songs and listen to Reapers, Bliss, Hysteria, Knights of Cydonia, Stockholm Syndrome, Assassin, The Handler, Supremacy, and Animals, you'll realize that they have an extremely underrated side to them as those songs completely slaughter their radio-friendly songs yet not many of them are radio staples. You also have to remember that Matt Bellamy and Chris Wolstenholme are no questions asked two of music's best musicians for their instrument. And Dominic Howard ain't no slouch either, he's extremely underrated as a drummer if you ask me as he has some great transitions that should not be overlooked. - DavidBondra
Don't know a lot about Muse, but they are not overrated. And to think that people compare them to utter crap that is Queen... Blasphemy
I find this band to be pretty great.
BUT HOW CAN'T YOU LIKE THE VOCALS?
V 1 Comment
79
X Japan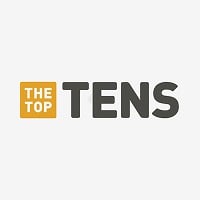 X Japan is a Japanese heavy metal band from Chiba, formed in 1982 by drummer Yoshiki and lead vocalist Toshi.
Their music was really good! And no one deserves to die (so stop saying hide needed to die, I hate Nirvana but I didn't wish death to Cobain). People can't expect them to sound like American metal because they're Japanese! Japanese metal will obviously sound different from American metal. You can't expect a Japanese singer to sound like an American singer. That's dumb. They were just not your typical metal band, but not bad.
I'm going to have to go find and listen to some X Japan just because the people on this website won't shut up about them. Apparently they're a better metal band than Iron Maiden and Black Sabbath and a better rock band than Led Zeppelin. I guess I should be excited. Why am I finding this so hard to believe...
why does everyone that knows japanese rock keep on telling that x-japan is the best band there are better japanese bands out there like DEAD END and D'ERLANGER and there are japanese bands have no credit. 80 credit to X-JAPAN, 20 credit to other pioneer bands. - ronluna
Weeaboos excuse for a rock band
V 8 Comments
80
Rush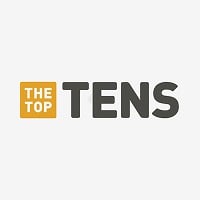 Rush is a Canadian progressive rock band that was formed in 1968. Even though the only founding member still in the band is Alex Lifeson (Guitar), the band is most well-known for their current members Neil Peart (Drums) and Geddy Lee (Bass, Vocals). ...read more.
Tom sawyer is an overrates song, but the band? Absolutely not! Those who have voted have probably never listened to any of Rush's epics from A Farewell To Kings or Hemispheres. They barely get any radio play and they don't sell much, so they can't even be called overrated. Plus they are the most musically talented band to exist
I've found that some fans of Rush become so enamored by this band that they become musical snobs and ridicule other forms of music and bands they see as not as superior. That's the height of arrogance in my opinion. Rush is good and they have good music but to take the opinion that something basic and straight forward has no musical merit is just narrow-minded.
I listen to other music BESIDES Rush. Also, it's not really the fans that are snobbish. It's just that not many people know this band. Besides, I just love the band a lot. - MusicalPony
Definitely not an overrated band they are the best you can get when I comes to classic rock. whoever put them up here as overrated surely does not know great music when they here hear it, and last of all, they are a three man band, they sound pretty damn good for a 3 man band I have seen the 21 times and I will see them as many more times as I can
Rush is not overrated. Tom Sawyer is overrated maybe, but you clearly haven't listened to any of their other songs. 2112, La Villa Strangiato, Limelight, YYZ, Subdivisons...
Heck, they're not even overrated in the prog genre! They're not underrated either, but definitely not overrated. - naFrovivuS
V 12 Comments
PSearch List
Recommended Lists
Related Lists

Top 10 Bands That Don't Deserve to Be On the 'Most Overrated Bands of All Time' List

Best Rock Bands of All Time

Best Alternative Bands of All Time

Most Overrated Rappers of All Time

Top 10 Philippine Rock Bands of All Time
List Stats
7,000 votes
174 listings
8 years, 279 days old

Top Remixes (63)

1. Led Zeppelin
2. Metallica
3. The Beatles

DCfnaf

1. Twenty One Pilots
2. Led Zeppelin
3. Linkin Park

SuperheroSith

1. Radiohead
2. Boys Like Girls
3. The Sex Pistols

BigBerry25
View All 63
Posts
Error Reporting
See a factual error in these listings? Report it
here
.