Most Overrated Bands of All Time
PlantIsGod
The Contenders: Page 4
61
Bullet for My Valentine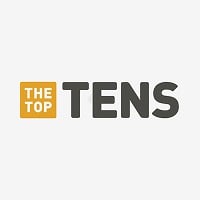 Bullet for My Valentine are a Welsh metalcore band from Bridgend, formed in 1998 . The band is composed of Matthew Tuck (lead vocals, rhythm guitar), Michael Paget (lead guitar, backing vocals), Michael Thomas (drums) and Jamie Mathias (bass guitar). Former members include Nick Crandle and Jason James; ...read more.
I love this band! Why are they even on this list?!
62
Cannibal Corpse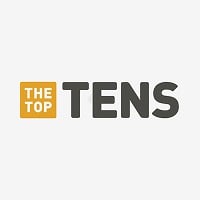 Cannibal Corpse is a American death metal band from Buffalo, New York, formed in 1988 . The band is known for their graphic album covers, explicitly violent lyrics and song titles like "I C** Blood" The group got into mainstream after performing the song "Hammer Smashed Face" in the 1994 film Ace Ventura: ...read more.
When it comes to death metal (or maybe even metal in general), it doesn't get much more overrated than Cannibal Corpse. There are many other great death metal bands who don't get as much recognition as Cannibal Corpse such as Death (yes, even Death isn't as popular as Cannibal Corpse; which is sad), Opeth, Morbid Angel, and Carcass. Cannibal Corpse songs usually have bad "lyrics" (By the way the vocalist sucks, a GOOD death metal vocalist would make it brutal, yet understandable such as Chuck Schuldiner or Mikael Akerfeldt), but it Cannibal Corpse it literally just sounds like the guy is burping into the mic. Cannibal Corpse songs also have the SAME drum beat for every song and the guitar work is horrible. This is the most overrated metal band ever; aside from Metallica and maybe some metalcore bands.
These guys just hands down suck and get tons of credit that they don't deserve
Never saw as much appeal in them as other bands... they are considered the best way to much, other bands deserve attention intead - Lucretia
63
Oasis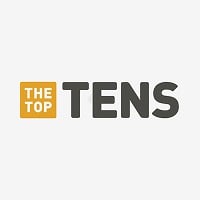 Oasis were an English rock band formed in Manchester in 1991. Developed from an earlier group, the Rain, the band originally consisted of Liam Gallagher (vocals and tambourine), Paul "Bonehead" Arthurs, Paul "Guigsy" McGuigan, and Tony McCarroll.
Oasis is a mid quality band. They use too many simple chords. I could write way more complicated songs than Wonderwall in 5 minutes. By far too much overrated. And the fact they feel like if they were the next Beatles just irritates me. Overrated by fans and by themselves. And they are ASSES!
Just a Beatles rip-off. 0 creativity. Just plagiarizing 60's music. Mediocre music at its best.
The fact that they said Blur (a far more superior and talented band) should get AIDS and die is just terrible
V 3 Comments
64
Lamb of God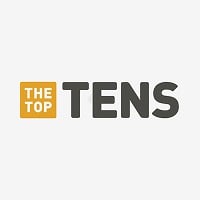 Lamb of God is an American heavy metal band from Richmond, Virginia. Formed in 1994, the group consists of vocalist Randy Blythe, guitarists Mark Morton and Willie Adler, bassist John Campbell, and drummer Chris Adler.
Let's face it, they became huge overnight only because metal hammer included them in one of their issues. Other than that, 3-4 cool songs and there rest is pop history -. -
Lamb of God is good, but they're not quite the second coming of Pantera that everyone tries to make them out to be.
65
Creedence Clearwater Revival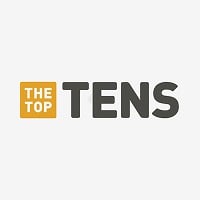 Creedence Clearwater Revival, often shortened to Creedence and abbreviated as CCR, was an American rock band active in the late 1960s and early 1970s.
They are a good band but most of their fans never explain as of WHY they like their music and in my opinion, most of their songs do not give much of a WOW factor. However! An underrated thing about them is that their music is very blues and western influenced, but without being stereotyphical. Remember also that the first form of Jazz is Klezmer.
66
Asking Alexandria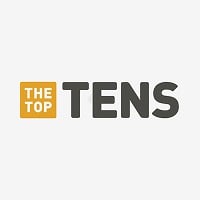 Asking Alexandria are an English metalcore band from York, North Yorkshire formed initially in 2008 by lead guitarist Ben Bruce along with former lead singer Danny Worsnop, bassist Joe Lancaster, keyboardist and synth player Ryan Binns, and current members drummer James Cassells and rhythm guitarist ...read more.
What the.. ? Why is this band on the overrated list! I guess people just can not understand us so called Outcasts but that does mean you can hate on the songs we like. I am not implying for some of these good songs be put on the good list but I guess other people have different taste in music. I do think that Justin B, Miley Cyrus and all the annoying singers should be in this list. Our opinions are so overrated.

Anyways I love A. A hope you guys the best. -ARF
They are whiny scene kid garbage with some of the most generic songwriting in existence. End of story
Sounds like a bad porno name instead of a band
One of the staples in the metalcore genre. Good band.
Screamo = garbage - christangrant
67
Marilyn Manson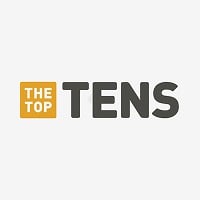 Marilyn Manson is an American rock band from Fort Lauderdale, Florida. Formed in 1989 by frontman Marilyn Manson and Daisy Berkowitz, the group was originally named Marilyn Manson & the Spooky Kids with their theatrical performances gathering a local cult following in the early 1990s.
Was he seriously not on the list he is extremely Overrated not to mention HE RUINED HIGHWAY TO HELL - christangrant
68
Slayer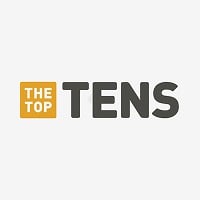 ...read more.
I know every metal head is going to kill me for this, but Slayer are overrated. Their riffs are bland, they recycled a lot and frankly aren't as good as every metal head says they R. I wouldn't call them bad, but they're still overrated. - Kyo
Easily one of the most overrated metal bands of all time. I'm not saying they're bad. it's just that critics and people say they're the heaviest band of all time when in reality there's much more heavier bands out there like Kreator, Behemoth, Cannibal Corpse, Meshuggah, Nile, Napalm Death, even Strapping Young Lad. Plus, all their songs sound the same. Same riffs, same lyrics, all going on since day one. They really do get too much credit. I respect them for being influential but they just simply get too much credit.
All their first albums from Show No Mercy to Seasons in the abyss are just fine (reign in blood is awesome) but it's always the same! Solos are poor, riffs are recycled and the signing isn't original at all...
Slayer isn't overrated but Megadeth, Metallica, and ANthrax are. - Lucretia
V 4 Comments
69
Big Time Rush
Please... These kids don't know what to sing about... They're lyrics are as stupid as they are... And they have poor sound... This is by far the worst on this list
They STOLE a good song and made it more famous! Thieves! We hates them forever!
They're bad, but I wouldn't say they're overrated. That would suggest people liked them in the first place.
I used to like these guys when J was little... now I realized that they are horrible - ExplosivePanther
V 3 Comments
70
Red Hot Chili Peppers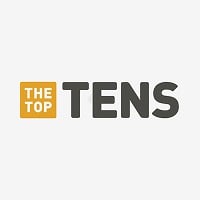 The Red Hot Chili Peppers is a Californian funk-rock and alternative rock band, that was founded in 1983. ...read more.
1 of the best, if not best live bands I have seen. There work has become commercialised of late but they have had a big change in their line up, as they have throughout their history and always delivered. Who would have thought a band would come close to their best after bringing out one of the best albums of all time, blood sugar sex magic. They delivered with CALIFORNICATION and BY THE WAY, Then slipped back to commercial songs on STAD ARC. They will come good again with a young talent in Klinkonhoffer.
They are all right, but overrated, but the only thing that makes them overrated it, is because they are sellouts, there new album has proven my point
I actually think they have some good hits. I love Dani California. That song is so addicting.
Yes. they are douchey, and I'd like to be more descriptive and articulate but I am afraid that's the only word I can think of when it comes to them.
They're kinda like live Muzak
V 2 Comments
71
The Clash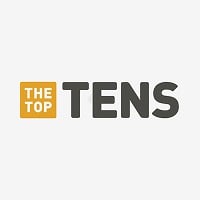 The Clash were an English punk rock band that formed in 1976 as part of the original wave of British punk.
I love the Clash, I really do, they're great songwriters and musicians, but when someone says they're the "only band that mattered" makes me sick. - Tristan1975R5
Yes. They are a bit overhyped. Like many guys of this era, guitarist Mick Jones wishes he were Johnny Thunders.
72
Korn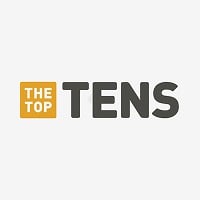 Korn is an American Nu-Metal band from Bakersfield, California, formed in 1993. The band's current lineup includes founding members Jonathan Davis, James "Munky" Shaffer, Brian "Head" Welch, and Reginald "Fieldy" Arvizu, with the addition of Ray Luzier, who replaced the band's original member, David ...read more.
Not my favorite, but not overrated.
All they did was make nu metal (one of the worst metal genres ever in my opinion) yet they're so liked by everyone else. I can understand why but it's hard not to be mad at them for making a genre that lacks substance and will eventually fade into obscurity in the next few years.
Why do people like this band so much? All they did was make nu metal which everyone hates (including me). Plus, their first two albums weren't really that emotional or heavy to me, at least in my opinion.
Terrible overrated band that no one will remember in the next decade or so.
V 1 Comment
73
Muse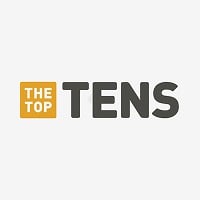 Muse are an English alternative rock band from Teignmouth, Devon, formed in 1994. The members are Matt Bellamy (lead vocal, lead guitar, piano, keyboard), Dom Howard (drums, percussion) and Chris Wolstenholme (bass, backing vocals). They've won several awards including five MTV Awards, 8 NME Awards, ...read more.
This band is unique. Their songs that get a lot of radio airplay are no questions asked overrated songs (Uprising, Madness, etc.) They're great, I love those songs, but they're certainly overrated songs. However, if you explore outside of those songs and listen to Reapers, Bliss, Hysteria, Knights of Cydonia, Stockholm Syndrome, Assassin, The Handler, Supremacy, and Animals, you'll realize that they have an extremely underrated side to them as those songs completely slaughter their radio-friendly songs yet not many of them are radio staples. You also have to remember that Matt Bellamy and Chris Wolstenholme are no questions asked two of music's best musicians for their instrument. And Dominic Howard ain't no slouch either, he's extremely underrated as a drummer if you ask me as he has some great transitions that should not be overlooked. - DavidBondra
Don't know a lot about Muse, but they are not overrated. And to think that people compare them to utter crap that is Queen... Blasphemy
I find this band to be pretty great.
BUT HOW CAN'T YOU LIKE THE VOCALS?
V 1 Comment
74
The Beach Boys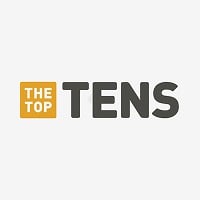 The Beach Boys are an American pop rock band formed in Hawthorne, California in 1961. The group's original lineup consisted of brothers Brian, Dennis, and Carl Wilson, their cousin Mike Love, and their friend Al Jardine.
Brian Wilson did things in the studio, with instruments, voices and vocal arrangement that had never been done before. Every band since has used all or some of his technique. He did it first on Best!
You know I used to hate the beach boys but now I o enjoy many of their songs. They're not my favorite band but they are pretty talented. And to the person who wrote the comment about them plagiarizing all their songs, it was one song.
Overrated? They are more of underrated. - zxm
Generic pop. Zero talent.
V 2 Comments
75
Falling in Reverse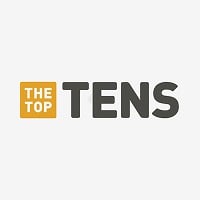 Falling in Reverse is an American post hardcore band from Las Vegas, Nevada, formed in 2008, signed to Epitaph Records.
Sucks ass... Your basically scene queens if you listen to this.
Never heard of them... can't be overrated.
Wah everyone hates me I hate my life
That's all of their songs
76
the gazzettE
More weeaboo crap for the otakus to fan girl over. Like music really needs more Asian guys piling on make-up and doing a few poorly executed growls.
V 1 Comment
77
Sleeping With Sirens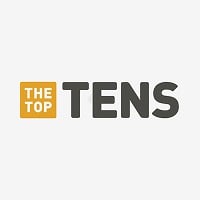 Untalented musicians = unaware fans
Not a bad band. Yes, Kellin Quinn does sound like a girl, but I think the issue with SWS is more so them being marketed as a metalcore/post-hardcore band and not actually being one.
78
Motley Crüe
To the second comment, then listen to their songs there not bad kickstart my heart is great
I've never understood their appeal
Home is really good a and Dr feel good is catchy, but the rest of their music is crap
V 1 Comment
79
Rise Against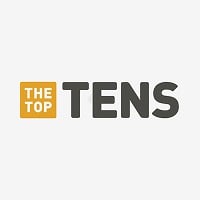 Rise Against is an American melodic hardcore band from Chicago, Illinois, formed in 1999. The band's current line-up comprises vocalist/rhythm guitarist Tim McIlrath, lead guitarist Zach Blair, bassist Joe Principe and drummer Brandon Barnes.
What the hell is the deal with this list. There are too many rock bands on here. You can't listen to rock without one band you like being on here. I didn't even know Rise against existed until a few years ago. How is this here?
V 2 Comments
80
Tool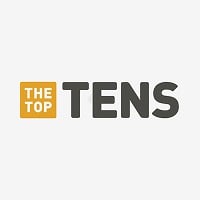 Tool is an American progressive metal/alternative metal band, that was formed in 1990. ...read more.
They are pretty repetitive, but honestly if you could change the landscape of hardcore music with every album you release, you can be seen as overrated
Underrated in my opinion - Lucretia
Their music is bland and repetitive
Not even one drum pattern or riff repeats, but yeah... might be hard listening with your head up in your arse.
PSearch List
Recommended Lists
Related Lists

Top 10 Bands That Don't Deserve to Be On the 'Most Overrated Bands of All Time' List

Best Rock Bands of All Time

Best Alternative Bands of All Time

Most Overrated Rappers of All Time

Top 10 Philippine Rock Bands of All Time
List StatsUpdated 27 May 2017
6,000 votes
162 listings
8 years, 132 days old

Top Remixes (57)

1. Twenty One Pilots
2. Led Zeppelin
3. Linkin Park

SuperheroSith

1. AC/DC
2. Guns & Roses
3. One Direction

StalkingHeads

1. Radiohead
2. Boys Like Girls
3. The Sex Pistols

BigBerry25
View All 57
Posts
Error Reporting
See a factual error in these listings? Report it
here
.