Most Overrated Cartoons
afex
The Contenders: Page 7
121 The Rocky and Bullwinkle Show
122 SWAT Kats: The Radical Squadron
123 Samurai Pizza Cats
124
Fairy Tail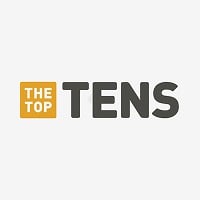 Fairy Tail is a manga franchise created by Hiro Mashima. The manga has been adapted into an anime series produced by A-1 Pictures and Satelight, which began broadcasting in Japan on October 12, 2009. Additionally, A-1 Pictures and Satelight have developed seven original video animations and an animated ...read more.
125 DC Super Hero Girls
126
Bob's Burgers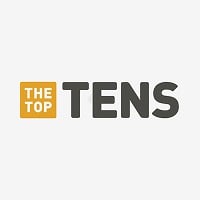 Bob's Burgers is an American animated sitcom created by Loren Bouchard for The Fox Broadcasting Company. It premiered on January 9, 2011 and is still running as of 2017.
This show is charming and funny - MistyMay113
127 Total Drama Action
128
Death Note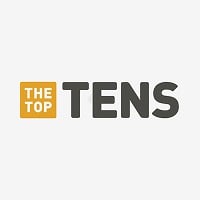 Death Note is a Japanese television drama series based on the manga series of the same name by Tsugumi Ohba and Takeshi Obata. The show is centered around Light Yagami a promising highschooler and aspiring detective with a strong sense of "justice".
I want to know the name of that stupid brainless noob who added Death Note in this list.
10% of the show is awesome,90% is lame.
129
Rocko's Modern Life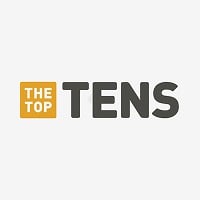 Rocko's Modern Life is an American animated television series created by Joe Murray for Nickelodeon. The series centers on the surreal life of an anthropomorphic Australian-immigrant wallaby named Rocko as well as his friends: the gluttonous steer Heffer, the neurotic turtle Filburt, and Rocko's faithful ...read more.
With the (pathetically small) fanbase constantly talking about how under appreciated this show was, I guess you could call it overrated (some people call it the best show ever; I think it's one of the best by far, and had a much better (though not too epic; only 52 episodes) overall run than Spongebob, but it's not the best ever. I think it is some of the most cleverly written and edgy kids' comedy I have seen in my opinion (I started watching it in my sophomore year in December 2013 and loved it, though not to death). It is a ridiculously high-class and unique show that can teach you a lot about life. Nickelodeon almost left it out to die, and some people who never actually saw it called it a "Ren & Stimpy ripoff" (which makes me wanna punch 'em). So there. It's underrated. And it is awesome, but flawed.
This is the best Nickelodeon show EVER (I repeat, EVER).
People really compare this with old SpongeBob and avatar, I think only 7 years old watch it.
It's underrated.
V 1 Comment
130
T.U.F.F. Puppy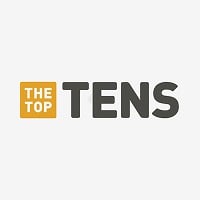 T.U.F.F. Puppy is a cartoon created by Butch Hartman. It ran on Nickelodeon from October 2, 2010 until April 4, 2015. It focused on Dudley Puppy and his partner Kitty Katswell as they protected Petropolis under the Turbo Undercover Fighting Force, or T.U.F.F.
You are just worng it's very awesome
You are just very worng it's awesome
It's all abou a stupid dog that doesn't use pants, does he likes to show his d*ck off? Bad influence for children, bad jokes and poor villains

This show is DOGgone terrible!
131
Looney Tunes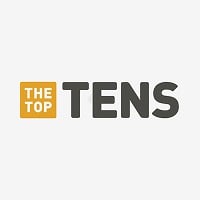 Looney Tunes is an American animated series of comedy short films produced by Warner Bros. from 1930 to 1969 during the golden age of American animation, alongside its sister series Merrie Melodies.
Still better than some modern cartoons such as Teen Titans Go and Uncle Grandpa. - Skullkid755
Not quite as great as I remembered them. - Darkusmaximus
132
The Jetsons
This is the reason why the Jetsons bad:

This is the rip-off of the Flintstones very awful classic. The Flintstones were better than the Jetsons because the future world was exhausting and it has stupid robots. Even George and the others were irritating, Astro was annoying too.

Score: 2/10 Terrible
Actually this was made by the same company,(they even had a crossover) - lolololololol
This Does Not Rip Off The Flintstones!
133
Hey Arnold!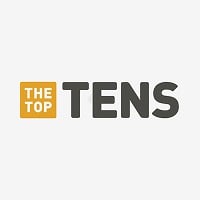 Hey Arnold! is an American animated television series created by Craig Bartlett that aired on Nickelodeon from October 7, 1996 to June 8, 2004. The show centers on a fourth grader named Arnold, who lives with his grandparents in an inner-city boarding house.
This show is about right. Not overrated or underrated.
Still good, not overrated a hell like Rugrats.
Just a show to lust over the voice characters.
I Found The Show And Is Cancelled And I Found It Using DIRECTV - CuteGirlJigglypuff
V 1 Comment
134
Clarence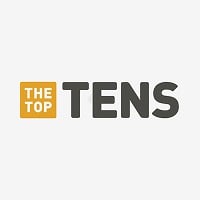 Clarence is an American animated television series created by Skyler Page for Cartoon Network. The series revolves around a young boy named Clarence and his two best friends Jeff and Sumo. Page, a former storyboard artist for Adventure Time and revisionist for Secret Mountain Fort Awesome, developed ...read more.
I don't even know how if it's overrated if 100% of mature people hate it. Only children would watch this garbage.
Actually adults like it because it reminds them of their childhood. - lolololololol
This show sucks so much it's just a piece of crap
Why is this here? It's underrated compared to the amount of other cartoons (aka overrated ones), I guess did had to do with the certain thing with it's creator, but oh my god.. The fanbase does all this shipping and stuff and talking about the gay characters (only 2 episodes showed a gay couple together).
135
Batman: The Animated Series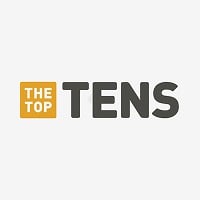 Just because this show had a "Dark Tone" doesn't mean it's the best and most unique superhero cartoon ever, cause I've watched a few episodes and the so called "Dark Tone" you people are saying this show has isn't there, it's tone is a little edgy but it doesn't have the dark and gritty tone you claim it has
Honesty this show doesn't deserve so much hype, if you're a fan of Batman then you'll probably like it, if you hate Batman like I do then you'll hate it, what I'm trying to say is that when there's a superhero cartoon it really just depends on which superheroes you like, but the fans of this show just say it's a good show in general that apeals to everyone, but really they just say that because they're batman fans so that's why it apeals to them, granted some superhero cartoons just aren't well done, but most of them are, if you like Batman go nuts over this show, just don't praise it like it'll appeal to everyone, cause it won't
Making a superhero cartoon or movies that's has a dark serious tone sucks ever form of enjoyment out of it
V 2 Comments
136
X-Men: The Animated Series
I love this show but I have 1 major problem with it, Storm, in this cartoon she's such a show off, and the way she talks is annoying, I swear to god she talks like she's a lord of the rings character,
There's more to that where it came from, Rogue's voice is ruined. She sounds like an annoying, southern cowgirl.
Although this show is cool, it's almost as overrated as Spider-man:TAS. The voice acting wasn't the best, Jubbilee was uselees, Morph served no purpose other then getting killed in the first episode, and Wolverine was also kinda useless. Because when your main attack is stabbing people, you can't do much on a kid's show.
V 1 Comment
137
Aqua Teen Hunger Force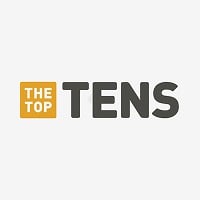 Aqua Teen Hunger Force is an American animated television series created by Dave Willis and Matt Maiellaro for Cartoon Network's late night programming block, Adult Swim.
oh god I cannot stand this show. It's just stupid. It's got stupid humor, stupid jokes, and is the most tasteless thing on this planet. I watched this show once and I felt my IQ level get lower. It just sucks. Who was the idiot that thought up this?
This show was good - Goatworlds
138
Danny Phantom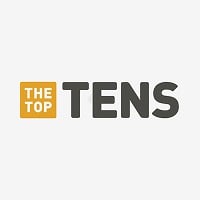 Danny Phantom is an American animated series created by Butch Hartman for Nickelodeon. It was produced by Billionfold Studios and distributed in Canada by Nelvana, a Canadian animation company. The series follows a teenage boy who, after an accident with an unpredictable portal between the human world ...read more.
In my opinion it's really underrated. Probably most unappreciated nick toon ever.
In my opinion it's way underrated. Probably most unapreciated nick toon ever.
This Show Is NOT Overrated!
2 WORDS YOU WUSS...SUCK IT!
TUFF PUPPY IS THE BEST!
139
The Mighty B!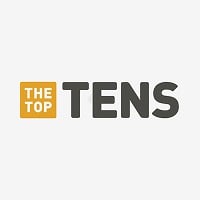 The Mighty B is an American animated television series co-created by Amy Poehler, Cynthia True and Erik Wiese for Nickelodeon. The series centers on Bessie Higgenbottom, an ambitious Honeybee girl scout who believes she will become The Mighty B (a superhero) if she collects every Honeybee badge.
Die, bessie die! Die, stupid nerd!
Anyone who likes it has no sense of humor. - Goatworlds
Overrated? Heck No! Not If You Jerks Keep Hating On It!
140
SheZow
This show only had one season but it kicked balls it was awesome
Really? I Don't Think This Show Is Overrated! I Think It's Overhated.
It can't kick them, but it could kick butts, but I don't know, I've never watched it, though I did find it on Netflix.
-Goatworlds
PSearch List
Recommended Lists
Related Lists

Top 10 Good but Overrated Cartoons

Top 10 Overrated Cartoons of the 2010s

Top 10 Most Overrated American Cartoons

Top 10 Cartoons that are Terrible and Overrated

Top 10 Most Overrated Japanese Anime and American Cartoons
List StatsUpdated 26 Jun 2017
1,000 votes
144 listings
7 years, 100 days old

Top Remixes (28)

1. Steven Universe
2. The Simpsons
3. SpongeBob SquarePants

Swellow

1. The Amazing World of Gumball
2. Adventure Time
3. My Little Pony: Friendship is Magic

BlueDiamondFromNowhere

1. SpongeBob SquarePants
2. Adventure Time
3. Regular Show

htoutlaws2012
View All 28
Posts
Error Reporting
See a factual error in these listings? Report it
here
.