Most Overrated Cricketers of India
The Top Ten
1
Rohit Sharma
Rohit and Kohli both are really talented. Both have the talent to carry forward SACHIN's legacy but the probably with Rohit is : He thinks he is better than SACHIN already and hence never feels a need to learn from his mistakes. He also doesn't respect the opposition (his remark on amir in Asia cup and champions trophy). On the other hand Kohli is a quick learner and respects the opposition. In conclusion he is nothing more than a flat track bully and just because he has the talent doesn't mean he is the greatest batsman as tagged by his followers
Saying talented rohit sharma is insult of word talent
HE IS THE CLASS AND SUPERB CRICKETER... THE FUTURE OF INDIAN CRICKET
People are DUMB to believe that 3 double hundreds make him a legend. BUT CRICKET IS A GAME OF CONSISTENCY. you just don't become a legend by hitting double hundreds on flat pitches that too against TOOTHLESS BOWLING ATTACK. and what's more funny?. HE STATED M.AAMIR IS WAY TOO HYPED AND THE NEXT MATCH, HE WAS CLEANED UP. HE HAS CLEANLY FAILED WHEN INDIA NEEDED HIM. he just WON'T LEARN FROM MISTAKES, his off stump weakness. look at virat, he works on his weakness. HE IS LUCKY TO BE BORN IN INDIA, ESPECIALLY MUMBAI, WHERE HE WAS BACKED BY SACHIN AND ALL MUMBAI CRICKETERS.
V 17 Comments
2
Sachin Tendulkar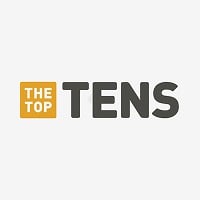 Sachin Ramesh Tendulkar is a former Indian cricketer and captain, widely regarded as one of the greatest batsmen of all time.
Tendulkar is not over rated. It is just people not agreeing to it are jealous of his success. He has been the sole reason for people watching cricket in India for nearly two decades. His performance and records speaks for itself and is the best way to keep anyone shut. People tend to get jealous seeing other's success.
In India people are so driven by passion. I mean seriously "GOD OF CRICKET"? He would have been a normal, respected legend had he been born in another country, but here media & folks not only overrated him in his prime, they are still getting ecstatic beholding him now. He alone didn't win the matches & has a worst win record as captain. Let it go guys, another sachin may not be born again, but certainly a better someone is on the cards.
Just a run scorer.. Nothing else... No leadership qualities... Not a match winner.. Not even a good enough in techniques so that youngsters could learn... As person superb.. One has to learn from his dedication
Played more for records and personal glory over team interests. Was never match winner or good captain. A shrewd business man, who wanted to earn crores of money, and not have the dignity of clearing his gifted Ferrari's customs. Was at his worst from 2011-13, but still dragged around his career for the greed of 100 international tons and 200 tests, at the cost fielding a virtually 10 man a side for those two and a half years. Overrated, selfish and overentitled. Only IAF had the balls to kick him out from honorary squadron leader rank. The Bharat Ratna was sham to seduce the gullible, naïve and jingoistic sycophants, and so was the Rajya Sabha MP nomination, by the UPA, to save it's ass.
V 11 Comments
3
Ishant Sharma
He has got more chances than any other more deserving bowler. Doesn't have the spark. Has to be dropped permanently
He's not overrated... People do think him as a bad cricketer... But they should give him a chance to prove his abilities like faulkner had said/////...
One of the greatest bowlers to ever bowl, I personally think that he is a legend, good job ishant
Underrated, really good bowler
V 1 Comment
4
Virat Kohli
To be honest he's simple a mediocre domestic type player at best... just scoring plenty of runs and Centuries against substandard and pathetic bowling attack and that too on flat wickets doesn't make anyone a great batsmen as how he is chanted and hailed by his obsessive knucklehead fans who doesn't even possess a slight understanding of the game... if you just have a look at his records in both the format not including nonsensical T20s, most of his runs came against weak bowling attacks in the flat dead pitches of India, Subcontinent & Australia... can't forget the 2014 Australian Tour where he smacked 4 Centuries and all of them were on flat cement smooth pitches where there was no hope left for the bowlers to do anything except for running and pitching the ball... if you've observed the only match in that series i.e. 2nd Test in Brisbane where the pitch was challenging, fast, nipping and bouncing a hell lot and guess what he failed to even get the ball on the bat and bit the dust ...more
Virat is all passion, enthusiastic and diligence but none of maturity, class and temperament. Well if he doesn't possess the latter then at best he a good cricketer if not a great one. So yes he is overrated.
He doesn't belong to the international league. He doesn't possess the technique or the skills/temperament to survive in the top level.
Worst
V 26 Comments
5
Irfan Pathan
The most promising bowler of India
Sabse chutiya player..self-destructed his abilities
6
S. Sreesanth
Another arrogant player, fortunately became the scapegoat to save all the big players in the match-fixing scandal.
7
Ajit Agarkar
virat kohli should not be in th list... agarkar deserve the first place...

Medium pace at best. Would contribute 25 with the bat at max. Felt like he was only their as Indias talent pool was lacking back then!
8
Ramesh Powar
One of the finest gems ever laid a step on the cricket field.
How did he even make it to the national team? that too india..wo7ld have been Difficult for him to make nepals team.
9
Yusuf Pathan
The worst cricketer in this list. Look at the amount he gets paid by kkr and then look at his contributions. It tells everything
He is the definition of cricket pervert if he plays for nationals side. He is a player of IPL for which he had said "critics don't know how hard I work" it is his moral duty not to dream of spoiling Indian side again.
Blinded by the money in IPL and thinks he is indispensable. Made millions already, so no more motivation to play for his country or franchise.
Can't play.
V 1 Comment
10
Ravindra Jadeja
This guy is good for nothing cricketer in India. He is neither good in bowling nor batting. Just an average cricket.
The most overrated and pathetic Cricketer of all time...possesses neither batting nor bowling skills and talent whatsoever...merely a good fielder...he is lucky and fortunate to have the backing and trust of MS Dhoni despite chronic failures...he should be kicked out of the team...
Indian selectors should have given chance to all-rounders which have proven them in domestic cricket much better than jadeja but dhoni showing confidence in him +few match-winning knocks is too much for selectors. at least in t-20 Indian national team, he should not be allowed at all; there prevails good bench strength besides him to be tested.
He never have won any game for India... He's never able to fulfill the role of neither a reliable tail-ender nor a pinch slogger...esp in ODI or T20I
V 5 Comments
The Contenders
11
Mahendra Singh Dhoni
Well Dhoni has been made Overrated due to his blind fans who thinks no one is better than Dhoni & doesn't respect other players they don't talk about facts. The fact is he's amazing keeper but not the best finisher there are many instances where he choked in last over & remained not out. He doesn't have proper technique mostly dependent on hard hitting on dead pitches. No century on overseas pitches. The best captain has the worst record in overseas test remember 2012 England Tour. They do judge him on IPL record bro Ipl is different & international cricket is different. His fans will never talk about when he captained Pune in 2016. They will only say Csk best team Dhoni best captain.
He is overrated captain. India would have won 2011 world cup even without him
We have better wicket-keepers in India and cannot consider him a proper batsman, he needs dead pitches to blast that too once in a while. In 73 test n 219 odis he has made just 5 test hundreds n 8 odi 100s and has never succeeded to score a 100 outside the indian subcontinent
Sorry if I voted for Dhoni, but I had to reflect on the negative opinions over Dhoni. Dhoni is not overrated. Never. He is the only captain to win all ICC Championships. Better than Ricky Ponting. He has scored 10000 runs (33 runs away) in ODI, has more dismissals than Ricky Ponting, an average of Above 50. India would not have won the 2011 World Cup without Dhoni. He scored a 91 and a 6 to end the match. Yuvraj and Raina combined probably could not do that. And the reason why Dhoni does not score many centuries is because he is 4th, 5th, or 6th in the lineup. And Dhoni has the best eyes, Dhoni is known for the DRS review. His personality I can give pages of information on; captain calm.
V 3 Comments
12
Ravichandran Ashwin
Most overrated player in world cricket... Absolutely useless and doesn't get any wickets because of ability but because of slow speeds and luck
Absolute rubbish outside India
Very arrogant person
Are you stupid ashwin is one of the best in the spin crew one of the most innocent
V 5 Comments
13
Yuvraj Singh
100% True...
But, Young 'Virat Kohli' Should Not Be on The List. Who Avgs Over 50 Runs in ODI Matches. He Have Lot To Prove.
You are right. But sachin also should be here. Yuvral plays a nice innings once in every 2 years. I am an Indian. But I think he's just hype created by media. He's got no class. Just an angry young man who thinks he is the best. Steven Smith is a lot better than him.
Why the hell virat? He is great in every aspect of the game. he is the future and by the way yuvraj has no consistency.
Yuvraj has had his good times, yes. But that in no way justifies his selection in 2016. God! It's been almost 5 years since his WC heroics. Will people ever let go? The WC performance is no longer a criterion. His fans justify his selection by invoking the sympathy of his cancer travails. Well, they just lend credence to my point. He's gone through a hell lot to be the same player, and it's good enough for him that he can still play. But he by no means is he nternational class. And if he is, he better prove that on the domestic circuit and not act like a priviliged arse who gets a free pass every time the side's one man short. He doesn't deserve to be within a mile of the current side. The selectors, as usual bringing in the good ol' corruption and favouritism, and his unrelenting and insufferable fanbase is doing the rest.
V 2 Comments
14
Sourav Ganguly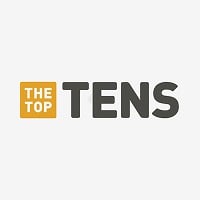 Sourav Chandidas Ganguly, affectionately known as Dada, is a former Indian cricketer and captain of the Indian national team.
Mostly the hype is given by the people of west bengal, because they don't have other glories to cherish about. There is nothing good about the his batting skills after 2000 he played good in some matches till 2000 after that he was only going through the fame he created years back. He is the most overrated cricketer we will ever see in our life again
Undoubtedly he is the most over rated batsman and captain who played only for personal glory and has proved it time and again
He should be number one. Why is he at number 11. There is no more overrated batsman or captain than this guy. How many lines have I got to write before I can post this?
India Had One Captain that is DADA
V 3 Comments
15
Hardik Pandya
Worst player ever
Inconsistent
Stupid
Number 1 overrated player,worst cricketer,selfish,arrogant...
V 1 Comment
16
Suresh Raina
He is the best1
East or West
Raina is the Best
My favourite cricketer
My favourite player
V 3 Comments
17
Ravi Shastri
Failed as a player and is even worse as incharge of the current Indian cricket team. There is nothing that he brings to the table. All he is interested in is making money by hook or by crook.
Played too slowly like Dravid but got out cheaply,whereas Dravid had pure class.
Worst
Who is he?
18
Shahid Afridi
Lol. Shahid Afridi is from Pakistan, not India.
I just agree Afridi is overrated
Morons! He is from Pakistan!
What is wrong with you Indians? You hate Pakistanis to death but claim top Pakistani figures as Indian. Bizarre.
19 Stuart Binny
20
Harbhajan Singh
Chucked and has a bad temperment
21
Virender Sehwag
Idiotic player.
God Knows why everyone like him.. even though he's not India's best batsman after Sachin... - Adron
22 Aakash Chopra
23 Cheteshwar Pujara
24
Ashish Nehra
No Need, He;s an awesome cricket - Adron
25
Sunil Gavaskar
A legendary test opener who left the then mighty windies clueless. But at the same time the worst odi player of all time. His odi strike rate is lower than that of his test career! Remember his 174 ball 36 in the inaugral world cup..
26
Zaheer Khan
Gets Wickets but leaks too many runs.
Not A very fit cricketer too.
Neither a very good fielder
27 Kieron Pollard
28
Shivil Kaushik
I'm not saying he's overrated but what the heck is that action though.how has he not broke his neck by now
29
Gautam Gambhir
Worst arrogant player...
BAdd New Item
Related Lists

Best Cricketers of all Time
Greatest Sri Lankan Cricketers

10 Cricketers Who Deserve to Be In the Worlds Forever 11

Top 10 Greatest English Cricketers of All Time
List Stats
700 votes
29 listings
8 years, 175 days old

Top Remixes
1. Rohit Sharma
2. Sachin Tendulkar
3. Ishant Sharma
aulfster
Error Reporting
See a factual error in these listings? Report it
here
.