Most Overrated Metal Bands
Noorsalah
The Contenders: Page 2
21
Bring Me the Horizon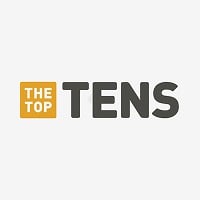 Bring Me the Horizon is a British rock band from Sheffield, Yorkshire. Formed in 2004, the group currently consists of vocalist Oliver Sykes, guitarist Lee Malia, bassist Matt Kean, drummer Matt Nicholls, and keyboardist Jordan Fish. They are signed to RCA Records globally and Columbia Records exclusively ...read more.
I like them but they're 12 year old scene girls only linking them for their looks.
They also try to be edgy but suck at music and the vocals sound like someone swallowed a frog, gargled saltwater fir an hour, and screamed into a briken mike set
Metalcore in general is overrated
They don't deserve fans
V 1 Comment
22
Amon Amarth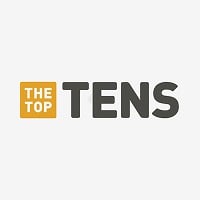 Amon Amarth is a Swedish melodic death metal band from Tumba, formed in 1992. The band takes its name from the Sindarin name of Mount Doom.
Amon Amarth aren't overrated in the slightest. They're basically a bucket list of everything that makes a great band: brilliant and memorable riffs, great vocals, stellar lyrics that really capture the viking spirit, a terrific atmosphere, and they're highly consistent in quality. They're completely deserving of all their praise.
Nope. Amon Amarth deserve their praise. Their music is too awesome.
I'll never understand the hype surrounding this band. They have one phenomenal song, and that is Twilight of the Thunder God. After that... Everything just sounds like a bastard child of this song. CRIMINALLY overrated.
Overrated, fake "viking metal", only good and original song of theirs is Guardians of Asgaard and others are riffless "epic" songs with stupid growling. Growling and epicness do not blend. Period.
V 2 Comments
23
Ozzy Osbourne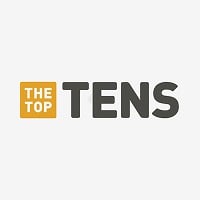 John Michael "Ozzy" Osbourne was born on December 3, 1948. He is also known as ''The Prince of Darkness''. Ozzy is an English singer, songwriter, and television personality. He rose to prominence in the early 1970s as the lead vocalist of the band Black Sabbath. Osbourne was fired from Black Sabbath ...read more.
Definitely can't take himself seriously. I mean, he was on Jersey Shore and was in an Adam Sandler movie for goodness' sake!
Ozzy Osbourne is a person not a band - jrodz
24
AC/DC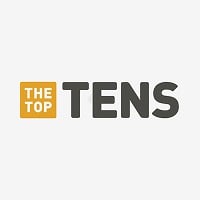 AC/DC are a Australian hard rock band, formed in November 1973 by brothers Malcolm and Angus Young, who continued as members until Malcolm's illness and departure in 2014. They were fronted by Bon Scott until his untimely death due to alcohol poisoning in 1980, after which they hired Brian Johnson to ...read more.
Whenever I say "metal", the first thing that comes to people's minds is AC/DC. That's just wrong! - Rorywilbren
AC/DC is hard rock - zxm
We'll they're hard rock )
AC/DC kicks ass though
25
Korn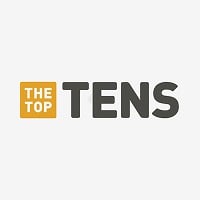 Korn is an American Nu-Metal band from Bakersfield, California, formed in 1993. The band's current lineup includes founding members Jonathan Davis, James "Munky" Shaffer, Brian "Head" Welch, and Reginald "Fieldy" Arvizu, with the addition of Ray Luzier, who replaced the band's original member, David ...read more.
So Korn should be hated on for pioneering a genre which created some amazing and highly successful albums in the 90s. It's not their fault bands came with it. That literally makes no sense. Their new content is open for debate but they are hardly over rated they don't have that much presence in modern day metal. - rbodding
If it weren't for Korn there would be no Limp Bizkit or Linkin Park. I think that's reason enough.
Why do people like these guys? They're the ones who created nu metal. One of the most hated metal subgenres. If you people hate nu metal so much then blame Korn for it. They're the ones who made it.
Overrated
V 3 Comments
26
Papa Roach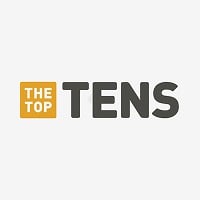 Papa Roach is an American rock band from Vacaville, California. Formed in 1993, their first major-label release was the triple-platinum album Infest.
Seriously, have you HEARD their new music? They sold out worse than Green Day did. Better yet, they sold out worse than Metallica did. (And that's almost literally impossible. )
Started out ok but then turned into a fetty wap/little Wayne guitar solo type band. Absolutely terrible.
27
Motley Crue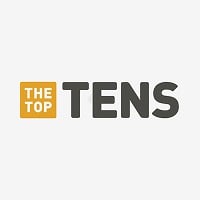 Mötley Crüe was an American metal band formed in Los Angeles, California on January 17, 1981. The group was founded by bassist Nikki Sixx and drummer Tommy Lee, lead vocalist Vince Neil and lead guitarist Mick Mars.
I've never understood why they were places so high in critics eyes. They've got a few good songs but the majority of there music is nothing but filler - sextysex
28
Babymetal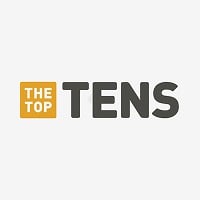 Babymetal is a Japanese metal idol band. Their line-up consists of Suzuka Nakamoto as "Su-metal", Yui Mizuno as "Yuimetal", and Moa Kikuchi as "Moametal".
I would say Babymetal is more weird than overrated. - ThatoneMetalhead
Why are they on the list
This band is awful. - Rambles
Yes, BabyRoachmetal is overrated. - Ananya
29
Death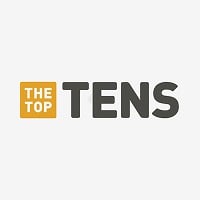 Death was an American Death Metal band formed in 1983 by Chuck Schuldiner. Death is considered to be one of the most influential bands in heavy metal and a pioneering force in death metal. its debut album, Scream Bloody Gore, has been widely regarded as the first death metal record, while the band's ...read more.
Death practically shaped the entire death metal genre and always managed to say one step ahead of their contemporaries (minus the crappy Sound of Perseverance). Not overrated in the slightest.
They're good but they weren't the first death metal band. Possessed was.
All of Death's albums were great except The Sound Of Perseverance which was okay. - Rambles
Death is overrated? Not in the slighest! Chuck was one of the most influental and best songwriter and guitarist in metal.Liste to some of his masterpieces like "Spiritual Healing","Spirit Crusher","Voice of the Soul","Lack of Comprehension","Crystal Mountain" and many more.Albums "Human","Symbolic" and "The Sound of Perseverance" are true masterpieces - DejanKalinic
V 3 Comments
30
Guns N' Roses
I'm really, REALLY surprised they are not number one. - Roy_Aspiros
You can't be surprised, idiot. Guns N' Roses is not a heavy metal band. All those years, people couldn't understand this fact. Face the truth.
31
Anthrax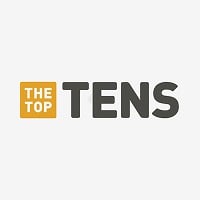 Anthrax is an American thrash metal band from New York City, formed in 1981 by guitarist Scott Ian and bassist Dan Lilker.
Nah Anthrax deserve their praise. They wrote awesome riffs and they had a unique sound. Just because they're not an uber-fast uber-brutal band like Dark Angel doesn't mean they suck. Plus their new albums are a lot better than Slayer's and Metallica's new albums.
So overrated, they should belong in the big 10 if such thing would exist. Only thing that got then famous is moshing and kept singing about it for years they always sound the same: silent hardcore-thrash with even more idiotic vocals. Stupid band
Easily the worst of the "Big 4" and rides off the coat tails of the others.
One decent album (among the living) gets them grouped in with 3 of the most influential, genre defining bands of a generation.
Boring music same drum sound on every song
V 1 Comment
32
Mastodon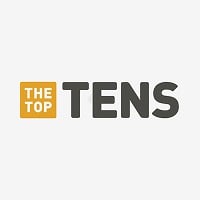 Mastodon is an American heavy metal band from Atlanta, Georgia, formed in early 2000 and composed of bassist Troy Sanders, guitarists Brent Hinds and Bill Kelliher and drummer Brann Dailor.
So overrated! I have no idea why so many people are into them. They're just boring, uninteresting, and mediocre at best. Really terrible band in my eyes.
Boring awful just no way interesting
33
Messhuggah
I don't know why so many people like them. Most of their music sounds boring and monotonous due to the guitar tuning.
They suck ass? Using 7 string and 8 string guitars is just a terrible idea, as a guitarist I tend to avoid bands that tune any lower than drop B. And all the songs are creative, but they're terrible guitar tone ruins every possibly good song with they're "brutal" drop g# riff.
34
Hellyeah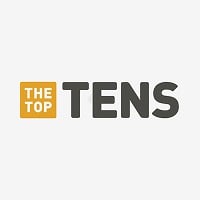 Hellyeah is an American heavy metal supergroup, consisting of Mudvayne vocalist Chad Gray, former Nothingface guitarist Tom Maxwell, bass player Kyle Sanders, guitarist Christian Brady and former Pantera and Damageplan drummer Vinnie Paul.
Are they really overrated? I've never met one person that would fess up to liking Hellyeah (rightfully so. They're garbage)
Are these guys overrated? Hell Yeah. - ThatoneMetalhead
35
Dimmu Borgir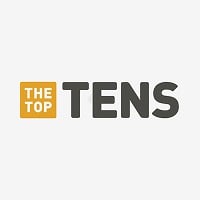 Dimmu Borgir is a Norwegian symphonic black metal band from Oslo, Norway, formed in 1993. The name is derived from Dimmuborgir, a volcanic formation in Iceland, the name of which means "dark cities" or "dark castles/fortresses" in Icelandic, Faroese and Old Norse.
1st album was pretty much or less good after that they sold out and became a stupid gothic band
The only Norwegian Black Metal band I don't like.
Dimmu Borgir are hardly overrated, they don't exactly get much praise, and all the trve-kvlt metalheads tend to label them as a disgrace to black metal (even though they're much closer to symphonic metal nowadays)
I Know their 2010 Abarahadabra Album Sucks, But This Guys Are Awesome and Real Symphonic Black Metal, They are Not a band Like Cradle of Filth, In My Opinion Cof even is Good band, But COF Is Not a Black Band!
In My Opinion they are Best Black Band After Burzum, Mayhem, Darkthrone, Emperor, Gorgoroth, Immortal and Bathory!
V 1 Comment
36
Venom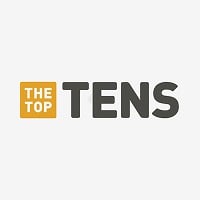 Venom are an English extreme metal band formed in 1979 in Newcastle upon Tyne. Coming to prominence towards the end of the new wave of British heavy metal, Venom's first two albums—Welcome to Hell and Black Metal—are considered a major influence on thrash metal and extreme metal in general.
37
Mayhem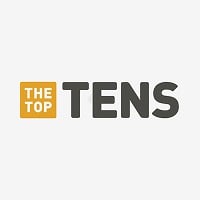 Mayhem is a Norwegian black metal band formed in 1984 in Oslo, regarded as one of the pioneers of the Norwegian black metal scene.
Legendary is unequal to great. Honestly, this is just mediocre black metal in its "prime." Terrible vocals that sound like some talentless drunk attempting to be evil at a karaoke bar. Blast beats all the way through, and mind bogglingly repetitive guitars that I can't stand. Its only atmospheric when you try to force yourself into thinking so. Crappy lyrics with no thought, combine with ear grading music and you've got a band that I will never be able to appreciate
Influential is unequal to great. Sure they may have influenced a ton of bands in black metal but that doesn't mean they're not mediocre black metal with awful vocals and repetitive guitars.
I like black metal (Immortal, Gorgoroth and Bathory mostly) but their satanic fanboys worship them. They think their concerts are rituals for the devil. Also both the vocalists suck, that means you Dead. Also the guitar playing is very simple rarely playing any solos. The drummer always plays blast beats. There is nothing special about this band.
How can Mayhem be on this list. Mayhem was one of the greatest Metal bands of all time. - Rambles
V 2 Comments
38
Cannibal Corpse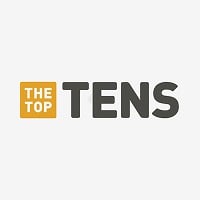 Cannibal Corpse is a American death metal band from Buffalo, New York, formed in 1988 . The band is known for their graphic album covers, explicitly violent lyrics and song titles like "I C** Blood" The group got into mainstream after performing the song "Hammer Smashed Face" in the 1994 film Ace Ventura: ...read more.
Sorry, but Cannibal Corpse are definitely the most overrated death metal band. I hate it when people say they're better than legends such as Death, Autopsy, Morbid Angel, Entombed, etc. - IronSabbathPriest
This band ISN'T actually TERRIBLE, it's just that it gets way too much praise for mediocre guitar work, low quality locals, and poor lyrics. DM bands like: Death, Morbid Angel, COB, Opeth, Obituary, Decide, Etc. ARE MUCH better than this band. It also contributed to several negative stereotypes, contributing to a problem in metal. We're isolated enough already, no need to make it worse with bad lyrics. This band was too focused on shock value and making as much money from morbid curiosity, instead of making good music. Their "best" song, "Hammer Smashed Face" is mediocre at best.
They're not that bad, but the style gets old fairly soon, their albums are very similar and show little variation musically or lyrically
They're not the most overrated but they are bland
39
Opeth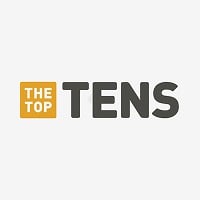 Opeth is a Swedish progressive death metal band from Stockholm, formed in 1990 by David Isberg, who invited Mikael Akerfeldt into the band as a bassist. Isberg ended up leaving the band, which lead to Mikael becoming the band's vocalist, guitarist, principal songwriter, and driving force. Along with ...read more.
Don't say anything bad about this awesome band! Michael Akerfeldt is one of the greatest songwriters in metal. Blackwater Park easily makes it into my top 10 albums of all time. - IronSabbathPriest
No positive or negative opinions regarding their musical ability or the quality of their albums and songs" I just think that the hype surrounding this band is insane: literally ANY negative feedback about Opeth is regarded as hypocrisy. No band should be that overrated.
They deserve no place on this list because they are the most underrated band I've ever heard
Only there first two albums were great. - Rambles
That has got to be a joke, still life, blackwater park, and ghost reveries are amazing records! - imabigpotato
V 1 Comment
40
Children of Bodom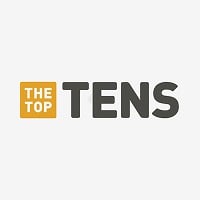 Children Of Bodom is a melodic death metal band from Espoo, Finland. Formed in 1993, the group currently consists of Alexi Laiho, Janne Wirman, Henkka Seppälä, Jaska Raatikainen and Daniel Freyberg.
How are these guys below Amon Amarth? Compared them, Children of Boredom is terrible.
These guys deserve the hype. They are like Slayer, but Technical Death Metal... Which is pretty awesome. - ThatoneMetalhead
This band is really bad. I don't know why people call this band Death Metal. - Rambles
Children of Boredom - N4XUS
PSearch List
Recommended Lists
Related Lists

Most Overrated Thrash Metal Bands

Most Overrated Nu Metal and Metalcore Bands

Most Overrated Songs by Metal Bands

Top 10 Most Overrated Metal Bands of the 2000s

Top 10 Rock and Metal Bands that Aren't as Overrated as Some People Think
List Stats
1,000 votes
86 listings
6 years, 235 days old

Top Remixes (24)

1. Metallica
2. DragonForce
3. Black Veil Brides

MetalFoREVer1228

1. Pantera
2. Avenged Sevenfold
3. Metallica

Thrash_or_Die

1. Avenged Sevenfold
2. Black Sabbath
3. Linkin Park

Metal_Treasure
View All 24
Posts
Error Reporting
See a factual error in these listings? Report it
here
.