Most Overrated NHL Players
JDoesIt
The Top Ten
1
Sidney Crosby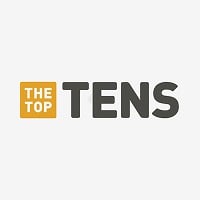 Sidney Patrick Crosby, ONS is a Canadian professional ice hockey player who serves as captain of the Pittsburgh Penguins of the National Hockey League.
The truth is that malkin is the real face of the penguins, Crosby is thought of as the best because he is a forst liner on a team malkin carries. I believe he is the dirtiest player. Ever see a penguins game with a call against the penguins? I haven't. Also, he is known for diving and embellishing, but when he does so, the other team gets the penalty, it's just not right and is a disgrace to hockey. I can't believe he is thought of as the best. He isn't even on the top 20 right now if you ask me. He is always getting injured, and that hurts the team when your captain is gone. It's time the fans take a stand against the overprivilaged penguins and noncalls. Thank you very much for your time and keep your head up out there.
Just because Crosby is good doesn't mean he is overrated. If it wasn't for Crosby, the Penguins would not be in Pittsburgh. He led his team to three Stanley cups and four eastern conference championships
He's not a good captain and he is also inconsistent. He doesn't step up when needed hence the playoffs. He has no killer instinct and whines about everything. I'm baffled he's considered the best in the world. He's good but he's too immature to ever make an impact in my opinion. He's andy Sandberg on ice.
Crosby is really good but overrated
V 21 Comments
2
Dion Phaneuf
So sorry, I posted that when he was good, but now I think he should just retire - SayJ123
Phaneuf is the leafs' best defenceman though, although he got traded - SayJ123
He can hit, but that is about it. -
3
Connor McDavid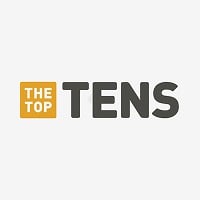 Connor McDavid is a Canadian ice hockey centre and captain for the Edmonton Oilers of the National Hockey League.
Can't call yourself the best if you can't get your team into the playoffs. End of story. Only the best can be considered and he isn't among them, points be damned.
Whines to get what she wants
Players will end her career
Shes gonna be invisible during playoffs lmao, overrated hype is a hack
V 7 Comments
4
Rick Dipietro
Injury prone. Never lived up to the hype. -
5
Todd Bertuzzi
Never the same after the Steve Moore incident. -
6
Nicklas Backstrom
So true because now he sucks - Callahan87
Ovechkin leads the caps. Without ovi he would be nothing. People also think of his "15 goals in 15 seconds commercial." Any nhl player can do that. He's nothing
If you are betting your franchise on Ovechkin you are doomed. You have to have a team! That includes at least 2 SOLID lines, 2 good penalty kill lines, an all around line that will do whatever the coach asks, and most of all A HEART! GKG! To quote an NHL rule: Rule 13 Composition of Team
A Team shall be composed of 20 players (18 skaters and two goalkeepers as per Rule 15 (a)(c)(d) - Players in Uniform) who shall be under contract to the Club they represent.
So many assits but no goals. And most of those assits r from the great 8.
7
Jason Arnott
Slow and can't score anymore. -
8
Jonathon Cheechoo
Thorton hade 92 assists that's why cheechoo did good you can't not be great on a line with one of the best passers in the league
Yeah, a lot of people say Cheechoo was good thanks to Thorton. Couldn't agree more.
People STILL expect good seasons out of him. But this just shows how AWESOME Thornton is. - booklover1
One good season thanks to Joe Thornton. All over for him now though. -
9
Bryan McCabe
Had a few good seasons way back when. -
10
Alexander Ovechkin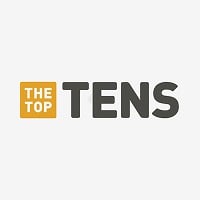 Alexander Mikhailovich "Alex" Ovechkin is a Russian professional ice hockey winger and captain of the Washington Capitals of the National Hockey League.
He stands in one spot and shoots. He's a cherry picker and never passes off. He does have a cannon, but that's it. He is one dimensional. I'll take Sidney Crosby any day.
He's not even the top 100 greatest NHL players of all time
This is a joke
Crosby wanna be
The Contenders
11
Jordan Staal
Lately been big for penguins, without crosby and malkin
He is the best. People need 2 quit hating and start appreciating. GO PENS!
Should not be here
Compared to his brothers he has got nothing. -
12
Rob Blake
Passed his prime. Time to hang em up. -
13
Nicklas Lidstrom
He is amazing. And yes he is on top 5 d men of all time.
14
Alex Kovalev
Everyone thinks he's an all star. Get Real. - booklover1
15
Max Afinogenov
He's got speed, but that is about it. -
16 Eric Lindros
17
Jonathan Toews
He doesn't play to a 4 mil standard much less a 10.5 standard.
18 Alexei Yashin
19
Marián Hossa
Yo this guy is amazing my favorite in the nhl and yes I am a hawk fan. Well the whole theam is my favorites.
HOSSA?!? HE IS UNDERERATED IF ANYTHING - Sssamuel2
20 Ilya Kovalchuk
21
Wayne Gretzky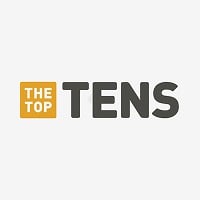 Wayne Douglas Gretzky CC is a Canadian former professional ice hockey player and former head coach. He played 20 seasons in the National Hockey League for four teams from 1979 to 1999.
Come on, nobody ever dared hit him and that is why he had all the space and opportunity to score all those goals and make all those assists. If Mario Lemieux was healthy and played the same amount of games, Mario would have easily surpassed Wayne's point total of 2800 or so.
Overrated! I hate how much people adore him! He isn't as good as people say! Connor McDavid has better skills! - TheHabsFan
22 Alexandre Daigle
23
Martin Brodeur
Marty Brodeur on this list? Brodeur played in an era with lots of scoring and an era with minor scoring. 1995, he was still playing the whole stand up diving routine. Then, later in his career, he used the butterfly technique as well. Watch old clips of Marty Brodeur. He makes diving blocker saves, and in later games, makes even better saves.
24 P.K. Subban
25 Jimmy Howard
26 Dany Heatley
27
Patrick Kane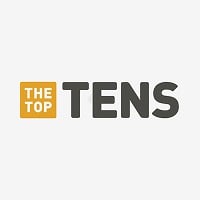 28
Auston Matthews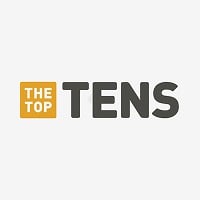 Auston Matthews is an American professional ice hockey player for the Toronto Maple Leafs of the National Hockey League.
29 R.J. Umberger
30 Sean Bergenheim
31
Vladimir Tarasenko
Just score scores
32 Drew Doughty
33 Michal Rozsival
BAdd New Item
Related Lists

Most Entertaining NHL Players to Watch

Top Ten Most Popular NHL Players of All-Time

Most Clutch Players in NHL History

Top Ten Greatest NHL Players
List Stats
300 votes
33 listings
8 years, 179 days old

Top Remixes (5)

1. Sidney Crosby
2. Nicklas Backstrom
3. Nicklas Lidstrom
Mike bossy

1. Sidney Crosby
2. Dion Phaneuf
3. Rick Dipietro
Sportstops
1. Dion Phaneuf
2. Eric Lindros
3. Sidney Crosby
TomSalman
View All 5
Error Reporting
See a factual error in these listings? Report it
here
.