Most Overrated Rappers of All Time
The Contenders: Page 8
141
Eazy-E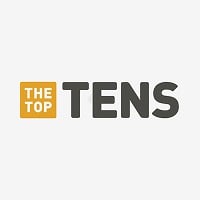 Eric Lynn Wright better known by his stage name "Eazy-E", was an American rapper who performed solo and in the hip hop group N.W.A. He is affectionately called "The Godfather of Gangsta Rap". He was born to Richard and Kathie Wright in Compton, California. On March 26, 1995 Eazy-E dies from complications ...read more.
Not writing your own lyrics is usually looked at as being a big no no. Still Eazy E got away with it. Not only didn't he write his lyrics, but his flow was even that good. Outside of some nice beats, his material doesn't hold up that well. Eazy had two things going for his reputation. He's old school, and he's dead.
Overrated? Probably the MOST unique voice in rap history - the sound of a child (one friend said he sounded like a grandma) that will hurt you. Eazy E has one of the scariest voices in rap history, and if everything was written for him, and not changed at all, and I seriously doubt that, he definitely put his own personality into it.
I'm sorry, but Eazy-E isn't anything special. He had nice flow but he never even wrote his own lyrics or released albums as good as Dr Dre's and Ice Cube's albums. The fact that Soulja Boy is on this list is plain stupid, nobody listens to him anymore, I've never heard him on the radio in a long time, the people that like mainstream rubbish aren't stupid enough to even download a Soulja Boy song illegally, let along buy his CDs.

Nas is actually pretty underrated, he may have a huge fanbase but he doesn't get the respect he deserves on T.V. or on radio. Eminem should be number 2, I'm a huge fan of Eminem but Eminem is way overrated, 2Pac is number 1. Lil Wayne will be forgotten in 20 years time, so I don't really care about him.
Everything was written for him and he didn't even have one of the best flows. As aforementioned, he is so respected because he's dead and he was old school, but also because he actually lived out what he rapped, and some people believe that being "real" is more important than actually being able to rap. His only album that could even come close to classic status was one with pages taken out of cubes and The D.O.C.s rhyme book and beats taken from dres drum kit, as well with much guest rapping. - Themusicman
V 8 Comments
142
Nas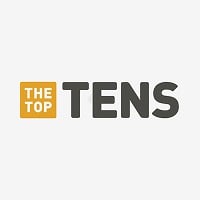 Nasir bin Olu Dara Jones, better known by his stage name Nas, is an American rapper. His album, Illmatic, is considered to be one of the best rap albums of all time. He is also considered to be one of the best rappers of all time.
Nas does not even deserve to be mentioned on a list like this. He has done far too much throughout his career to be called overrated, as Illmatic can attest to. That album is a work of pure genius, and to call the man that made the best hip hop album ever overrated is short sighted.
Are you stupid? Why is nas on this list?
Nas is not overrated I now realize the only reason that good rappers are on this is because they couldn't think of any other rappers to put on this list nas was born with a gift
I listened to the song "New York State Of Mind" and I was like " what's so great about it? ". Every Eminem song tops his best songs.
V 8 Comments
143
Chance the Rapper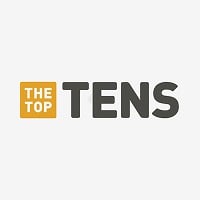 Chance the Rapper has a very smooth nice flow. There's something about his voice & music that make you feel kind of good. I heard the first 10 seconds of one of his songs and was hooked.
Annoying to listen to, I hate his voice
Some people worship him as one of the best rappers around, while he's around singing the alphabet in one of his songs.
Overrated - JCchrom3
V 4 Comments
144
Yelawolf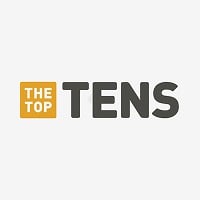 Michael Wayne Atha, better known as Yelawolf, is an American hip hop recording artist from Gadsden, Alabama.
Straight garbage. Yet another white "rapper" who sucks.
145
Chanel West Coast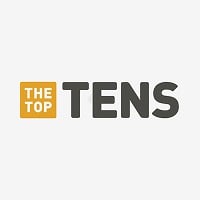 Chelsea Chanel Dudley, better known by her stage name Chanel West Coast, is an American rapper, singer, actress, model and television personality. She came to prominence for her roles in MTV's Rob Dyrdek's Fantasy Factory and Ridiculousness.
I don't know about her rap skills but I heard she is signed with Young Money so they can't be good. I know her laugh is annoying as hell and she is very ugly.
She makes Nicki Minaj and Iggy Azalea look like the rapper versions of Picasso and Van Gogh - DaLizts
The most over rated piece of garbadge ever. She the worst flow. She's the worst female rapper ever. She killed hip hop.
A complete fruit cup along side of Nicki Minaj and Iggy Azalea.
V 1 Comment
146 Kamel Wehbe
147 Yasmine Daouk
148 Sandeep
149
Joseph DaVinci
Overrated Rapper on YouTube, he makes good beats but tries to copy Lil B and he fails at it, stick to making good beats n you will be signed
150
Busta Rhymes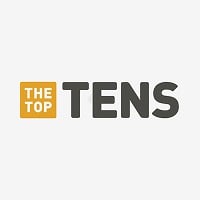 Trevor George Smith, Jr., better known by his stage name Busta Rhymes, is an American hip hop recording artist, actor, record producer and record executive.
Busts rhymes is actually pretty nice heard his verse on scenario
Can't Bust A Rhyme
RWJ is a better rapper & Knuckles the Echidna could have the same voice as him.
151
J.N.V.
He is a rap-rock emo flow that is too much like new cage
152
I.B.Dunkin
He funny that's it
153 The Sacrifices
154 ASAP Ferg
155
Childish Gambino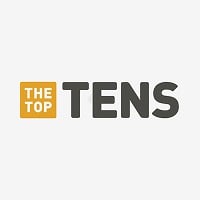 He shows almost no emotion in his songs if you watch the video. He's just so calm its awesome!
He writes his own music, produces it sometimes, & finds the beats. He writes amazing songs. Plus he's a good actor. & like his song says "they ask me, why every black actor gotta rap some. All I know is I'm the best one! "
Gambino is so sick!
He didn't steal it from a band, he used the wu tang name generator idiot...
V 3 Comments
156
Danny Brown
If you think Danny Brown is bad... we can't be friends. - SwagFlicks
V 3 Comments
157
Ace Hood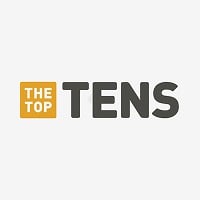 Ace Hood would be a good voice for a new Sonic the Hedgehog male or someone else.
He is way batter than most of all listed
Ace is one of the best rappers out there!
158
B Mike
He thinks only psychopaths go to therapy. When I have other Mental conditions that make me have therapy! Well B mike can go suck a dick because therapy is one of the things keeping me from cutting! And a funny things is Chief keef is more famous than his stupid ass. I hope B mike dies, never sees the light, and relives his painful unmereful death!
159
Ol' Dirty Bastard
I guess he shouldn't be in this list cause he ain't rapping at all.
160 Lloyd Ahlquist
PSearch List
Recommended Lists
Related Lists

Best Rappers of All Time

Best Persian Rappers of All Time

Most Overrated Bands of All Time

Most Lyrical Rappers of All Time

Top 10 Most Inspirational Rappers of All Time
List Stats
9,000 votes
193 listings
9 years, 21 days old

Top Remixes (56)

1. Jay-Z
2. Kanye West
3. Lil Wayne

InhaleDeep

1. Jay-Z
2. Kanye West
3. Lil Wayne

SoulofTheLegends

1. Lil Wayne
2. Kanye West
3. 50 Cent

CollectiveRhythm
View All 56
Posts
CrossRoad
The Differences Between Good, Garbage, and Overrated Rap
CollectiveRhythm
Error Reporting
See a factual error in these listings? Report it
here
.