Top Ten Most Overrated Songs
TheGreatest
The Contenders: Page 2
21
Crank That - Soulja Boy
Nobody likes it, therefore its not over rated
All the idiots tried to look cool dancing to it and it got big and soulja boy got 15 minutes of fame, and now works at burger king
Pure cancer. One time I saw a guy dabbing to this song, and he called it a "classic". I think I lost brain cells from that statement.
22
Friday - Rebecca Black

This song is overrated in a sense that it gets too much credit for it being hailed as the "worst song ever made" when it deserves nowhere near that title. And I've heard worse songs than that such as "Stupid Hoe" by Nicki Minaj for example which is just tuneless and repeats itself over and over again in my opinion. As for "Friday", I admit that it's not a great song (just a good party song) but at least it has some sort of melody unlike "Stupid Hoe" and is far from the worst song ever that so many people make it out to be and credit it as.
This is so god damn stupid, this song really annoys me. How did she get famous for this piece of $@! %. How did this song ever get airplay? I believe EVERYONE else on the planet could make a better song than this trash.
Even with all the haters, it's still overrated thanks to the small amount of people that hate it.
Her voice is cancer
V 10 Comments
23
Fancy - Iggy Azalea

In The chorus that little kiddish voice is somewhat catchy.
CLUELESS
This song is so obnoxious. It sounds like little kids are singing it, if you
call this music, you must be deaf. every time I hear this song I cringe.
I'm sorry, but I really don't like it.
WHO that WHO that I-G-G-Y? YOU SHOULD YOU SHOULD G-T-F-O!
24
Poker Face - Lady Gaga

I can't stand this song it actually sucks. So overrated
Do you want to smoke weed then din
NO why? THIS SONG IS PURE GOLD
Yeah...this song just annoys me.
V 2 Comments
25
Single Ladies - Beyonce
If you hate it then you should've put a lid on it!
Hey Kanye your girl Beyonce created on of the worst songs of all time!
Of all time!
Not to mention the video is really stupid. She has no lyrical depth whatsoever with this as a prime example of just how shallow she is.
Annoying, this deserves to be one. - LukeTargaryen
The start of the song has the "woop woop" like Stupid Hoe
26
Party Rock Anthem - LMFAO

Why is this song so popular? It is absolutely horrendous, with an awful chorus that sticks in your head in the worst way possible and a hilariously terrible attempt at rapping. There is nothing good about this song, yet it is somehow a huge hit. If 95% of the population hated this song, the remaining 5% would still easily justify calling it overrated.
First off, who names a song party rock anthem? Second off, who names a band lmfao? I never saw how this song became the biggest hit last summer. It has no flavor or substance - queen11
Probably the only good song by a band called, "LMFAO? " What kind of name is that? I like this song, but it's not he absolute best I've heard.
LMFAO is pure. Stairway to Heaven, Bohemian Rapsody, e tc. d on't deserve to be here.
V 1 Comment
27
Rolling In the Deep - Adele

I've kept hearing this song on the radio and on T.V. and no one will shut up about it. Same thing goes for Someone Like You.
HOW DARE YOU! This song is amazing and got Adele, one of the greatest singer-songwriters of our era, the attention she deserved. But everyone gets their own opinion, I guess.
This was probably the single most annoying song I have heard on the radio. they literally played it once every 25 minutes. I'm like, who actually LIKES this? The singing is atrocious, the song puts me to sleep, and I practically memorized this song caus I heard it so many times.
Two words: Truly Annoying
28
Somebody that I Used to Know - Gotye

Seriously? This song is much better than all the meaningless Nicki Minaj and
One Direction songs that get much more attention than they deserve...
What?! It's certainly not overrated. This is 100 times better than justin beiber or taylor swift, aka the most overplayed song artists ever. - Napstablook
I Like This song my mom loves it. Way better than Everything at Once
29
Bennie and the Jets - Elton John

Elton John is overrated by so many old people it's not funny. - NuMetalManiak
30
Never Gonna Give You Up - Rick Astley

The Rick Roll meme is really tiring. Give it a rest, people. - NiktheWiz
31
Sweet Child O' Mine - Guns n Roses

Overrated and overused. I hear this song from the radio almost everyday. I mean; this song is only composed of 3 chords and Slash admitted he was clowning around when this song was created. In other words, this song is a joke from the start. Listen to something else for a change. - aeromaxx777
This was #6 on list of best songs of all time on this site. It's a cool riff and it's kinda catchy but SIX all time? It's not even the 6th best Guns N' Roses song, and Guns N' Roses are overrated to begin with. Everything bad about 80s rock is here: hair metal, Robert Plant-wannabe-vocals, repetitive riffs, and lame power ballad vocals.
I like the intro but the words and voice is just rubbish, stairway to heaven is not overrated, which one of you idiots made this list
Carry on my wayward child is the only song I like from the 80's
V 7 Comments
32
Lose Yourself - Eminem

Number 10 on Best Songs Of All Time? If that isn't evidence that Eminem is overrated, I don't know what is! - yaygiants16
This song is overrated. And that means something's considering I'm an eminem fan. Seriously, not afraid and kings never die are 10x better than this
This song is amazing - harr4
This song sucks compared to Cinderella man or not afraid
V 1 Comment
33
Love the Way You Lie - Eminem

Seriously, what's so special about this garbage? Except that two famous sweepers are carrying it
You may think it's garbage because you don't know the storyline. That's why people don't like All About That Bass - AlphaQ
Eminem still is the best. Though I think Rihanna ruined it. Eminem still covered some of it to good.
I like this song
This song rocks
V 3 Comments
34
Material Girl - Madonna

Not deserving. Ever seen the video?
35
Heart Attack - Demi Lovato

Just about any Demi Lovato song is overrated if its rated at all.
I get a heart attack just from hearing this piece of junk
V 3 Comments
36
Don't Stop Believin' - Journey

It's a great song, but come on. It has been overplayed time and time again being features on so many movies, and I personally think that it isn't even journeys best work
Annoying song relegated to bars where drunk girls scream along.
I used to really like this song, but as others have said, it's been overplayed.
So cheesy and packed with every conceivable cliché. This has way less depth than many songs that get absolutely crucified
V 1 Comment
37
Thiller - Michael Jackson

People just love to try and take Michael down a notch. He was the greatest entertainer the world has ever known. Absolute perfectionist
This song is nowhere near overrated or underrated. - malamJONES
Overrated just because of the video.
I totally think that Michael Jackson was really overrated and I'm sick of people thinking he's God or bigger than others just because of this bull song yes yes "Thiller" is overrated there's one song I think is really underrated is David Bowie Moonage Daydream.
V 1 Comment
38
I Will Always Love You - Whitney Houston

39
Barracuda - Heart

One of the few groups where women really shine and rock hard, why do they get so much hate? Is it purely sexism?
I love this song and it shouldn't be on here! Classic rock forever! - RiverClanRocks
Top 10 Heart songs that are far worse:
10. Stranded
9. There's the Girl
8. nothing' at All
7. What About Love?
6. Who Will You Run To?
5. All I Wanna Do Is Make Love to You
4. All of Magazine (first release)
3. Never
2. These Dreams
1. This Man is Mine
In response to the comment below made by the triggered sjw, no, calling one song by a female group overrated is not sexism. It would be, however sexist to ignore that this song is overrated because they are women. Sorry, retreat to your buzzfeed video
V 2 Comments
40
Yeah! - Usher

V 2 Comments
PSearch List
Recommended Lists
Related Lists
Most Overrated Iron Maiden Songs
Most Overrated Metallica Songs
Top Ten Most Overrated Songs of 2014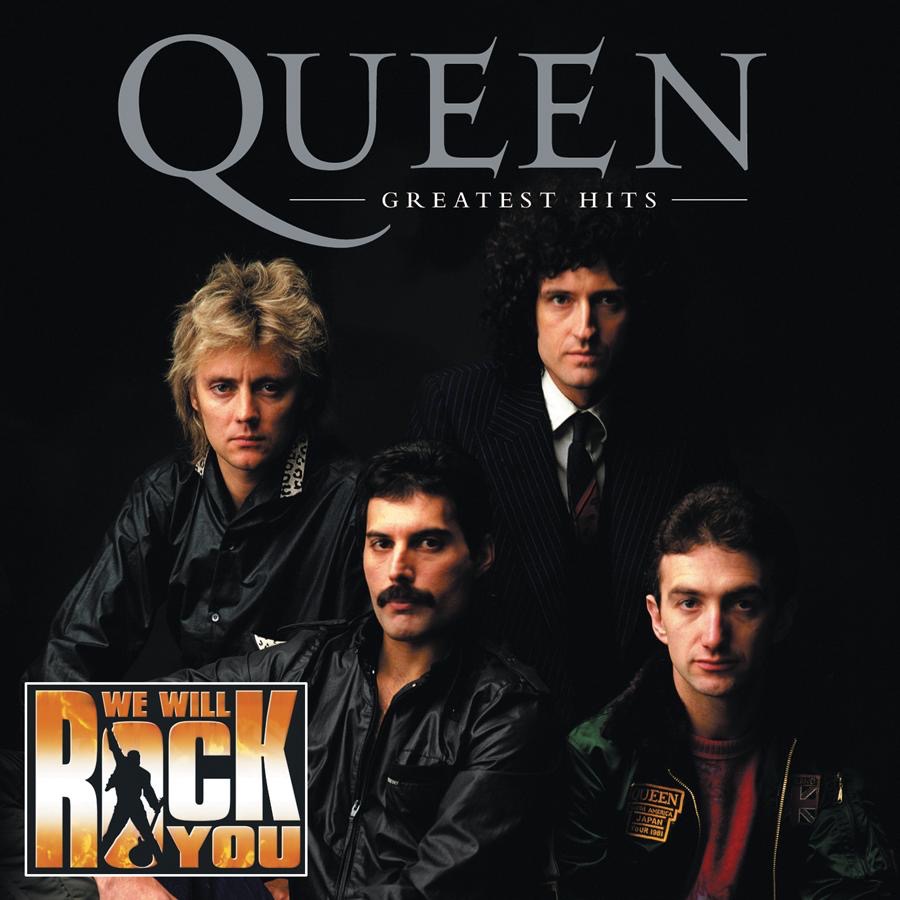 Top Ten Most Overrated Songs by Good Artists
Most Overrated Classic Rock Songs
List StatsUpdated 1 Mar 2017
4,000 votes
278 listings
8 years, 229 days old

Top Remixes (39)

1. Uptown Funk - Mark Ronson
2. Hello - Adele
3. See You Again - Wiz Khalifa
NiktheWiz

1. Wonderwall - Oasis
2. Stairway to Heaven - Led Zeppelin
3. Call Me Maybe - Carly Rae Jepsen
PositronWildhawk

1. Lose Yourself - Eminem
2. Hello - Adele
3. Blank Space - Taylor Swift
guitar
View All 39
Posts
Error Reporting
See a factual error in these listings? Report it
here
.