Top Ten Most Overrated Things
CaptainComedy17
The Top Ten
1
Sports
I can understand why this is number 1 on this list. Now I'm not saying that athletes don't deserve to be noticed, but there are people that made some very good points about the fans. There are sport fans that go nuts over their favorite athlete or favorite team. There are even fans that would get into brawls over the athlete or team they adore. That's mostly true among American Football fans. Plus, there are people that wondered why athletes get far more money than doctors, construction workers, officers, firemen, scientists, or people of any other major recreational job. There are people that wondered the same thing about actors and reality stars(which are mostly actors themselves). Some sport fans made the claim that athletes worked hard, had accomplished something good, are considered heroes, and are people that are looked up to by many. Can't those things also be said about doctors, construction workers, scientists, or people of any major recreational job? What gives sports a far ...more
YES THANK YOU! SOMEONE FINALLY UNDERSTANDS MY PAIN! I HAVE TO PUT UP WITH JOCKS AND SWEATY PEOPLE! To me, sports are just running around until your out of breath, bumping into people and nearly breaking your head, getting all sweaty and smelly and everyone avoids everyone, and taking stupid showers that make you wet the whole day.
Not that I'm a fan of sports, but I'm surprised this topped the list. There are things much more overrated on this list, including Kim Kardashian, Keeping up with the Kardashians, Nicki Minaj, Taylor Swift, Pokemon, Star Wars, Miley Cyrus, Super Mario, Frozen, and many other things on this list.
Sports can be fun sometimes (if you're playing for fun) but I don't understand the obsession. I don't know how people are entertained by it - FavoriteFightingFrenchman
V 20 Comments
2
Call of Duty
This needs to be number 1.
The most overrated franchise ever created, other then star wars of course.
Oh great. Number 2? Should be number 1. - TeamRocket747
Should Number 1.
V 3 Comments
3
Minecraft
Shut up, Minecraft is EXTREMELY overrated.
Maybe Minecraft is overrated but it's never boring (If you have creativity). - malamJONES
This is the worst game ever all you do is survive and build how is this even popular the guy who said whoever thinks Minecraft is overrated is an ass in bikinis that poops in them should play real games not x box.
Minecraft, the home of 6 yr old squeakers, also ROBLOX.
V 14 Comments
4
Sex
Why does everybody like this so much?! It's gross and inappropriate and people like to do it for AMUSEMENT! You should only do it when you want to have a baby! Also, people should start paying more attention to personality instead of what other people's bodies look like! Intelligence, kindness, generosity. All wonderful things you can find in a romantic partner other than inappropriate garbage.
I see what you're getting at, there is obviously more to a relationship than sex, but there is nothing wrong with sex for pleasure - mtndewlord
Most overrated thing in the universe. I don't understand why the whole world appreciates it so much. Ok, I agree that sex gives a certain pleasure and satisfaction to the body, but it's no big deal, isn't like "what magnificent thing, seventh wonder of the world, oh definitive cure for all pain and problems" that all people live repeating all the time. Meh. - Palmeiras
People don't have your beliefs. Get over the fact that people are different than you. - SwagFlicks
Where do I even begin with, I know it's a way to show love, but if you take the porn, the songs, and the thots who make fun of you for being a virgin, it just makes it so much worse. I never got love interests, which means I'll stay a virgin and never have sex with anyone. Also, overpopulation. If you really want a kid, don't go an have fun with your husband/wife. Adopt a child instead. Millions of children are orphans, waiting to be adopted. Sorry if that was out of the blue, just use a condom. - Ohno
EVERYTHING just HAS TO revolve around this does not it!?!? SEX IS EVIL UNLESS YOU ARE TRYING TO HAVE/MAKE/BREED KIDS/CHILDS!
V 15 Comments
5
PewDiePie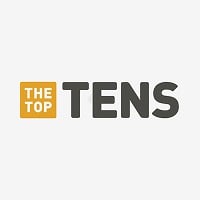 Felix Arvid Ulf Kjellberg, better known by his online alias PewDiePie, is a Swedish web-based comedian and video producer, best known for his Let's Play commentaries and vlogs on YouTube. He is known for being the most subscribed-to YouTuber on the website, earning over 50 million subs.
Pewdiepie everywhere... I can't stand it. More like Poodiepie. I know that people will be giving this a thumbs down because they love Pewdiepie, but guess what? That proves it even more that Pewdiepie is overrated.
Like any other celebrity he shouldn't be worshipped, and maybe there are smaller youtubers around you may deem better and you are entitled to whatever opinion you may have but you can't deny this guys dedication and commitment to keep growing even though he's already number one.
So true. there are better YouTubers like JackSepticEye
Dan TDM is way more overrated. Dan TDM this, Dan TDM that... it drives me crazy. And this is coming from a Minecraft fan myself! - minecrafter1212
V 2 Comments
6
Netflix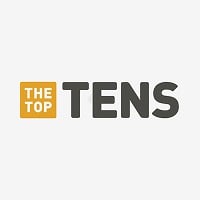 Netflix is an American entertainment company founded by Reed Hastings and Marc Randolph on August 29, 1997, in Scotts Valley, California.
There's much better streaming services than it. - PerfectImpulseX
GET THIS TO #1 - growlbunny
7
Star Wars
Just because you don't think that it's overrated, doesn't mean that it isn't. Fans of Twilight and Nicki Minaj don't think that they're overrated. That don't mean that they aren't. Like Twilight and Nicki Minaj, Star Wars became very famous because of dumb, obsessed people. Plus, the credit that Star Wars gets was done by Star Trek several years before Star Wars came out. The major difference between the two is that Star Trek is not a heavy case of style over substance.
Yeah, this is overrated. I've seen so many better movies, and yet these are always called the bests of the year. There are so many BETTER movies from 2017 that are going to come out and Star Wars is probably going to still top the list. Logan, The Lego Batman Movie, Dunkirk, Get Out, Baby Driver, The Glass Castle, Wonder Woman... - DCfnaf
The star wars series is no more legendary than the twilight series. They just have a bunch of over-obsessed fans.
This is as overrated as it is over-referenced.
V 4 Comments
8
Kim Kardashian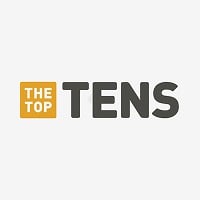 Kimberly Noel "Kim" Kardashian West is an American reality television personality, actress, socialite, businesswoman and model.
If this list were legit, she and the rest of her family should be in the top part of this list. It makes no sense that there are people that treat them like grand royalty. They didn't do anything really special. Dating athletes, actors, or music stars don't count. If it did, then several women before the Kardashians should of gotten their own T.V. show. Much of their fame must stem from a terrible fandom, because I don't see how anyone with real taste would care about them. The Kardashians are the most overrated people in Hollywood.
She should be in the top 20 part of this list. While many things on this list don't live up to much of their hype, most of those things have valid reasons of getting hype. That can't be said about Kim Kardashian.
I can't believe that McDonald's is placed higher on this list than Kim Kardashian. At least McDonald's deserves to be famous.
Everyone hates her though - 445956
V 6 Comments
9
Michael Jackson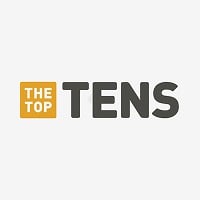 Michael Joseph Jackson was an American singer, dancer, and songwriter born on August 29, 1958 in Gary, Indiana and passed away on June 25, 2009. He donated (at least) a remarkable 300,000,000 dollars to charity. Michael is also known as The King of Pop (a title given to him by Elizabeth Taylor) or under ...read more.
good artist people have to admit... but he gets way to much attention in my opinion.. not to offend anyone - Okami
Doesn't deserve to be called " The king of pop ". Like this freak did change popular music. The most overrated popular singer of all time!
Come on smooth criminal is good - minecrafter1212
Okay, I don't like him and he is surely overrated but to call him a thing?
V 3 Comments
10
McDonald's
Nasty
Disgusting - 445956
The Newcomers
? Adult Shows
? Discord
The Contenders
11
Mario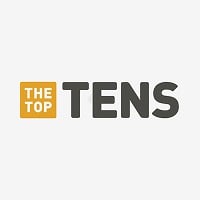 Mario is the main character in the Mario Bros. Franchise, who was created by the creative director and video game designer at Nintendo of Japan, Shigeru Miyamoto. Mario has appeared in almost every Mario Game, including spinoff series, as a playable character, with few exceptions including New Super ...read more.
Who actually thinks that Mario is underrated? He's been overrated since his name changed from Jumpman to Super Mario. His fans think that his games are beyond criticism that is anything short of great. Video game critics give all his games( except the mario party games) a high score, and show their dumb double standards by giving mediocre to low scores to most non-mario platformers. His dumb fans even think that Mario should be the only platformer. How stupid is that? That's like thinking that Mickey Mouse should be the only cartoon character. Plus, Bowser is a crummy main villain. How does he keep capturing Peach, anyway? Every major character in the mario series is overrated, except Big Boo, who should be the main villain of the overrated series.
Does Mario also have Anti Social Personality Disorder too? You do realize that he is the one who saved the video game industry right? - Lmrpirate
I think the dumb claim that mario saved the video game industry is the biggest reason why he's so overrated. One video game can't save the video game industry, just like one movie could not save MGM from bankruptcy decades ago. It took several successful movies to save MGM, not just Shaft, and that's why Shaft is not given way too much credit. If super mario bros. never existed, the video game industry still would of been saved, due to games like Tetris, Sonic, Wolfenstein, Street Fighter, NBA Jam and many other good or great games. Super Mario is just one video game franchise. It's not ALL video game franchises. Mario fans bashing other platformers is more proof that Mario is overrated. Mario did not invent the action/adventure genre.
Donkey Kong would of been a better mascot for Nintendo. I'm still waiting for a free roaming form of Donkey Kong Country.
Who says a person had to be a fan of war games to think that Mario is overrated? I'm a fan of platformers, and I know that Mario is overrated.
V 6 Comments
12
Disney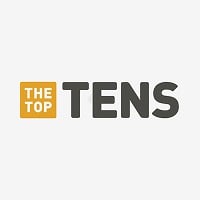 The Walt Disney Company, commonly known as Disney, is an American diversified multinational mass media and entertainment conglomerate headquartered at the Walt Disney Studios in Burbank, California.
Well, they are now. Before the past 15 years, they made a bunch of things that were legendary, and those things will stand the test of time. Once they decided to mostly get the attention of dumb teens, then they became overrated.
Yep. Current Disney is overrated. It used to be a gem before it became a sellout.
Overrated since the disastrous movie known as Frozen came into existence - Randomator
You don't have to love The Lion King, but to say that it sucks? Really? That's like saying that the movie Catwoman is great.
Nooo! Not my childhood!
V 2 Comments
13
Beyonce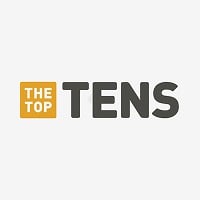 Beyoncé Giselle Knowles-Carter, is an American singer and actress, who started out in the popular pop/r&b girl group Destiny's Child. They had multiple top 5 hits such as "No, No, No", "Say My Name", "Bills, Bills, Bills", "Survivor", "Independent Women", "Bootylicious", and "Jumpin', Jumpin" from ...read more.
SUPER overrated, easily the most overrated music artist. She's definitely talented, but I'm sick of everyone bowing down to "Queen Bey" and calling her the greatest. - DCfnaf
I'm surprised her dumb fans did not say anything about their idol being on this list.
She wouldn't be half as overrated if she didn't have her looks. Many people that mentioned her name did not mention it for her songs.
Top 10 material - VideoGamefan5
V 5 Comments
14
Selfies
Why is this not in the top tens?
This is too overrated by egomaniacs.
15
Eminem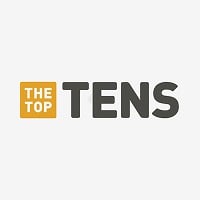 Eminem, born Marshall Bruce Mathers III, is an American rapper, actor and music producer born on October 17, 1972 in St. Joseph, Missouri. Eminem has sold over 300 million records making him the bestselling hip-hop artist of all time. In addition to his solo career, he is a member of D12 and (with Royce ...read more.
He should be in the top 10 part of this list. While several people had debated on which rapper is the most overrated rapper, at least with most other rappers highly mentioned in those debates, most of their fans are casual listeners of rap. That could never be said about eminem, aka the most overrated rapper in history.
He's mostly overrated by people that aren't casual hip-hop fans.
He's probably the most overrated person on this site.
16
Disney's Frozen
Does anybody else hate frozen who is a girl?
I'm an 18 years old girl and I don't Frozen. I really enjoyed the movie it was a great movie! I'm guessing you people who hate are people who are not easy to please like me. I like everything (well everything reasonable that is) so it is no surprise that I really liked this movie and the song let it go! - LucyLu18
Me too, I am a girl and I hate frozen.
Completely ruined Disney. Before that Disney released good movies but then after this movie it doesn't seem the same - Randomator
V 11 Comments
17
Pokemon
Pokemon was very overrated before Pokemon Go came out. That game made Pokemon overhyped by people that weren't fans of Pokemon in the first place.
Recently, they became stupidly overrated.
Pokémon Go enough said. - Randomator
18
Pretty Little Liars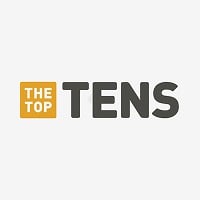 19
Jackie Evancho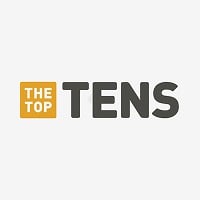 Jacqueline Marie "Jackie" Evancho is an American classical crossover singer who gained wide recognition at an early age and, since 2009, has issued an EP and five albums, including a platinum and gold album and three Billboard 200 top 10 debuts .
20
The 90s
I hate it when they say "if you aren't a 90s kid, you won't understand" Listen, in the 00s we could still watch 90's shows, like rugrats and ppg. And we could watch the newest shows too. Just had to say it, because I hate it when they cay won't understand rugrats just because it was from the 90's - Ohno
Whoever put this on the list thank you the 90s are so overrated - Gamer4life
PSearch List
Recommended Lists
Related Lists
Top 10 Most Overrated Things in Video Games
Top 10 Most Overrated Things in Undertale
Top 10 Things You Can Do Instead of Looking at the List of ''Most Overrated Users of TheTopTens''
Top 10 Things that Have Been the Most Overrated by Certain Users of TheTopTens
List Stats
1,000 votes
451 listings
8 years, 177 days old

Top Remixes (15)

1. Netflix
2. Netflix
3. Netflix
growlbunny

1. Adele
2. The 90s
3. Android Devices
The01Bro
1. Pretty Little Liars
2. Jackie Evancho
3. Gangnam Style
Eraser
View All 15
Posts
Error Reporting
See a factual error in these listings? Report it
here
.