Most Overrated Television Series
1
Hannah Montana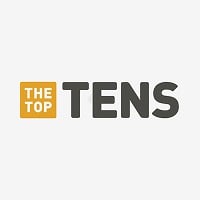 Hannah Montana, also known as Hannah Montana Forever for the fourth and final season, is an American musical comedy series created by Michael Poryes, Rich Correll, and Barry O'Brien which focused on Miley Stewart, a teenager living a double life as an average schoolgirl by day and a famous recording ...read more.
How is this not number 1? Anything with Miley Cyrus is piss-poor quality. At least when I hear about Lost I don't want to hit my head against a wall.
What this needs to be number 1
They wanted to make the next Lizzie McGuirre but it was more wishful thinking.
TOO OVERRATED NOT TO BE #1. LOST ISN'T GOOD, BUT THIS... UGH!
2
Lost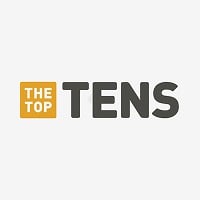 Lost is an American television drama series that originally aired on the American Broadcasting Company from September 22, 2004, to May 23, 2010, over six seasons, comprising a total of 121 episodes.
You watch all of the damn seasons to learn the characters died on the first episode, what a bunch of crap, that's what I learned, I couldn't follow it.
Lost got "lost" in writers that got full of themselves and painted their story arcs into a corner... That show was unwwatchable certainly after Season 2... It then turned into the Kate and Jack Soap opera with so many new pointless arcs and characters that went NOWHERE... TOTALLY over rated show...
Something that just doesn't make sense. Stories with many turns that leave to nothing. Poor writing. Nothing you can't get at the end.
There wasn't any definite story after season 3. But till season 3 it was very good. But I liked all the seasons more or less. - zxm
3
Grey's Anatomy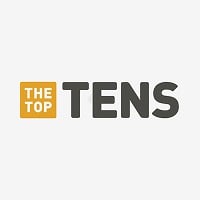 Grey's Anatomy is an American medical drama television series that premiered on American Broadcasting Company as a mid-season replacement on March 27, 2005. The series focuses on the fictional lives of surgical interns, residents and attending physicians, as they evolve into seasoned doctors while trying ...read more.
I tried watching two episodes. It made the last two seasons of ER look good. None of the interactions seem remotely credible, even less the situations. Just a mediocre show at best with overwrought acting.
Worst doctors ever. All they ever do is it. - InsertNameHere
It feels like it's too much for the female audience with not much the male audience can get in to.
The show went downhill after the fifth season.
4
How I Met Your Mother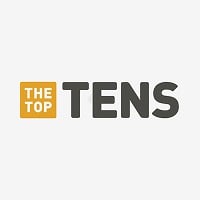 How I Met Your Mother is an American sitcom that originally aired on CBS from September 19, 2005, to March 31, 2014. The series follows the main character, Ted Mosby, and his group of friends in Manhattan.
I seriously don't understand what people like about How I met your mother. The show blatantly copies off of Friends, the difference between How I met your mother and Friends is Friends is actually funny and not sexist. I hate all the characters (Barney is the worst one of all, being sexist). This show deserves more hate than it gets. - ausllyaddicted
What! How I met your mother is a great show I hate 9% of you people why robin and teds love lily and barneys constant argument I love it marshall has his moment but all in all got to love the blue French horn I know I am going to get a ton of crap for this but I hate the mother I love ted and robin together opposites attract and when ted shows here the blue French horn on the finale it made this great show a great ending
Story telling, which was once amazing and soul of the show, became repetitive and exhaustive over time. Writing is terrible these days. Take barney out of it, its nothing.
A show where the characters say "awesomeness" and "whose your daddy" and millions of people in their 20s enjoy it.
Awful and annoying as hell.
5
The Big Bang Theory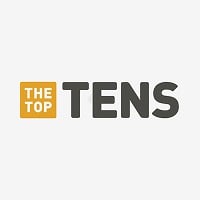 The Big Bang Theory is an American sitcom created by Chuck Lorre and Bill Prady, both of whom serve as executive producers on the series, along with Steven Molaro, and also some wasted guest stars from time to time.
Still waiting for the laughter to quiet after each. And every. Joke
I used to like it, but now it's just pushing into unfunny territory. The main character is too obnoxious and arrogant to be likeable, and the other characters are flat and uninteresting. It's quite stereotypical, too.
This is more proof of the general public's insatiable appetite for crap. Feed it to them long enough and eventually they'll eat it. Keep on feeding it and eventually they'll like it. - Clint67
I strongly disagree with this item! - Kevinsidis
6
Friends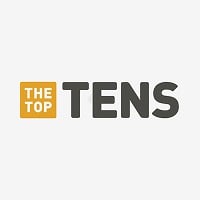 Friends is an American television sitcom, created by David Crane and Marta Kauffman, which originally aired on NBC from September 22, 1994, to May 6, 2004, lasting ten seasons. It now airs on Nick at Nite. ...read more.
The four first seasons were amazing but then they focused too much on the romances and relationships and they forgot that raw sense of humor that made that show well known and loved.
The most absurd and silly show that was ever successful... This show was so insulting to one's intelligence...
I've never watched this show and I never will.
This show sucked from start to end. - Clint67
7
Family Guy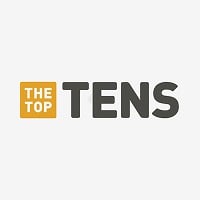 Family Guy is an American adult animated sitcom created by Seth MacFarlane for the Fox Broadcasting Company. The series centers on the Griffins, a family consisting of parents Peter (Idiotic Dad) and Lois (Nagging Wife), their children Meg (Socially Awkward Daughter) Chris (Idiotic Son), and Stewie ...read more.
This show definitely has its moments and can be really funny. Alas Seth McFarlane has a tendency to be an over indulgent ass. I really see a lot of areas where this show can be improved. - Clint67
Get this to number 1.
8
The Simpsons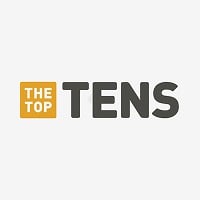 The Simpsons is an American animated sitcom created by Matt Groening that originally started on April 19, 1987 as shorts on The Tracey Ullman Show. It got its own series on December 17, 1989 and is still running as of 2019, making it the longest running animated sitcom. It is about a man named Homer ...read more.
I agree! if I see one more weird yellow Homer Simpson I will bury my head in the sand - MrHyde
Family guy is more overrated.
Oh Come On! At Least It Isn't As Overrated As Family Guy.
How did this obnoxious salute to the armpit-fart class of humor even get on the air in the first place, let alone last 20 years? Did Matt Groening sell his soul to the devil or something?
9
My Little Pony: Friendship Is Magic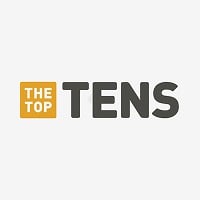 My Little Pony: Friendship Is Magic is a children's animated fantasy television series developed by Lauren Faust, produced by Hasbro Studios and DHX Media Vancouver. Despite the target demographic of young girls, Friendship Is Magic has also gained a large following of older viewers, mainly young and ...read more.
How is this not number 1 I am repeating it howw -
K how can you not call this overrated it's a little kids T.V. series blown way out of proportion
This show is popular only because the writing in the episodes are mediocre and 4chan's "/co/" will get their manbaby hands on anything that has a girl's or simply just a infant audience.
This is an okay show but I hate bronies expcept for a few.
10
Keeping Up with the Kardashians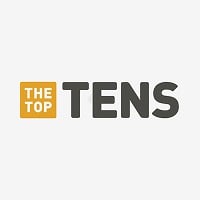 Oh SPARE ME - MrHyde
The Contenders
11
Modern Family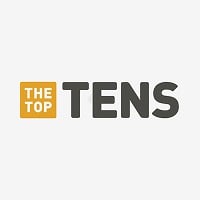 Modern Family is an American television mockumentary family sitcom that premiered on ABC on September 23, 2009, which follows the lives of Jay Pritchett and his family, all of whom live in suburban Los Angeles.
Modern family is good... except for when it's cringe... - MrHyde
12
Desperate Housewives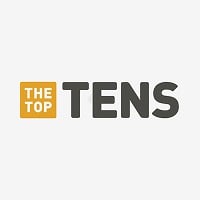 Desperate Housewives is an American mystery comedy-drama television series created by Marc Cherry and produced by ABC Studios and Cherry Productions.
13
Married... with Children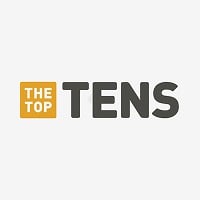 Married... with Children is an American television live-action sitcom that aired on Fox, created by Michael G. Moye and Ron Leavitt. Originally broadcast from April 5, 1987 to June 9, 1997, it is the longest-lasting live-action sitcom on Fox, and the first to be broadcast in the network's primetime ...read more.
Never understood the all the hype over this show. I've tried watching it many times, but it's just not funny, I didn't laugh once. - DaWyteNight
14
Big Brother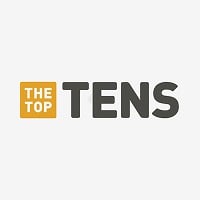 Big Brother is a reality game show franchise created by John de Mol, originally broadcast in the Netherlands and subsequently syndicated internationally.
15
South Park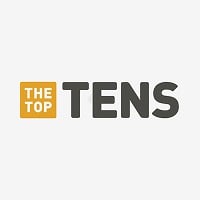 South Park is an American adult animated sitcom created by Trey Parker and Matt Stone for the Comedy Central television network. The show is about four boys, who are Stan Marsh, Kyle Broflovski, Eric Cartman, and Kenny McCormick, and their adventures in South Park, Colorado.
16
Steven Universe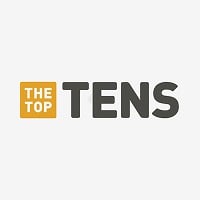 Steven Universe is an American animated television series created by Rebecca Sugar for Cartoon Network. The show's based around a young boy by the name of Steven Universe, who is a hybrid of a gem and a human. He lives with his gem friends, Garnet, Amethyst and Pearl.
17
Breaking Bad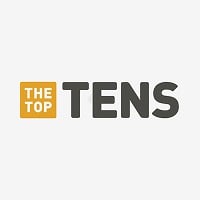 Breaking Bad is an American crime drama television series created and produced by Vince Gilligan. The show originally aired on the AMC network for five seasons, from January 20, 2008, to September 29, 2013.
This show is only at this spot because it is massively popular and critically acclaimed. Anything that blows up the way Breaking Bad did is going to have its detractors from this sort of pseudo-alternative mindset that just don't like things that are popular. However, what they miss is that this show is actually worthy of all the praise it receives. Both a thrilling and genuinely emotional show.
Acting was good, but terribly boring, the story evolves around a very small group of characters, mainly 2 of them, not much of a story to make 4 or even 5 seasons out of. It's good but not that good at all! Very overrated.
Another show that I cannot understand the ubiquitous popularity... BORING BORING BORING... I couldn't make it past the first two episodes... The character are just so over the top silly...
Its good but little bit of overrated. Doesn't mean it can't be one of the best. The only problem is it had some irrelevant stories mostly brought up by skyler. - zxm
18
Everybody Loves Raymond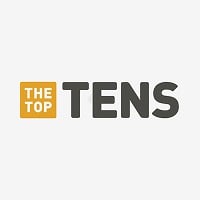 Everybody Loves Raymond is an American sitcom television series created by Philip Rosenthal that aired on CBS from September 13, 1996 to May 16, 2005, with a total of 210 episodes spanning over nine seasons. It was produced by Where's Lunch and Worldwide Pants, in association with HBO Independent Productions. ...read more.
19
WWE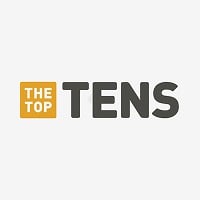 World Wrestling Entertainment, Inc. is an American publicly traded, privately controlled entertainment company that deals primarily in professional wrestling, with major revenue sources also coming from film, music, video games, product licensing, and direct product sales.
20
The Walking Dead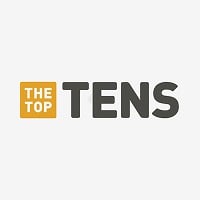 The Walking Dead is an American horror drama television series developed by Frank Darabont, based on the comic book series of the same name by Robert Kirkman, Tony Moore, and Charlie Adlard . Andrew Lincoln plays the show's lead character, sheriff's deputy Rick Grimes, who awakens from a coma discovering ...read more.
Violent, disturbing and depressing wasn't the bad things. It just becoming boring that's the worst thing. I liked season 3 most. Now I don't like it that much. - zxm
Violent, disturbing, and depressing.
This should be number 1
Aboslutely stupid
21
Two And a Half Men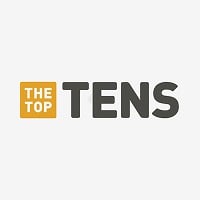 Two and a Half Men is an American television sitcom that began broadcast on CBS on September 22, 2003, and ended on February 19, 2015 after twelve seasons.
22
Battlestar Galactica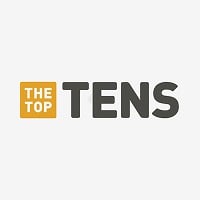 Battlestar Galactica is an American science fiction media franchise created by Glen A. Larson. The franchise began with the original television series in 1978 and was followed by a short-run sequel series, a line of book adaptations, original novels, comic books, a board game, and video games.
It never even TRIED to recapture the spirit, the heart, of it's ancestor. the convoluted writing might as well of been in Sanskrit, and the characters had no individual charm, much less collective "chemistry."
All in all, the most laughable misguided attempt to fix what ain't broken since the New Coke.
23
Everybody Hates Chris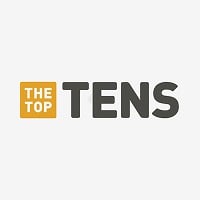 Everybody Hates Chris is an American period sitcom that is based on the troubled teenage experiences of comedian Chris Rock during the 1980s. The show is set between 1982 and 1987, although Rock himself was a teenager between 1978 and 1984, having been born in 1965. The show's title parodies the hit ...read more.
Everybody loves Raymond, but everybody hates Chris. imagine how Chris feels. - MrHyde
WHAT? How can you put this on here? It's hilarious! It sucks that I have to actually vote for it to write something under it.
Everybody Hates Chris Isn't Overrated, Because Everyone Hates Him. So Take Him Off This List Please!
You got the wrong show with "Everybody" in the title. Everybody Hates Chris isn't overrated, but "Everybody Loves Raymond" is! - DaWyteNight
24
The Bachelor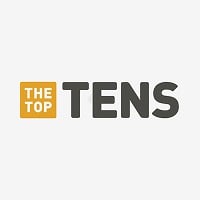 The Bachelor is an American dating and relationship reality television series that debuted on March 25, 2002 on ABC.
Not reality, and therefore poorly written. Basically a collection of wannabe actors showing their inability to act.
25
Seinfeld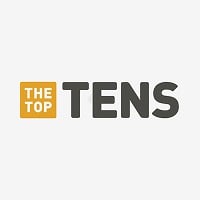 Four single friends -- comic Jerry Seinfeld, bungling George Costanza, frustrated working gal Elaine Benes and eccentric neighbor Cosmo Kramer -- deal with the absurdities of everyday life in New York City.
This show is incredible and makes me laugh my guts out. It's a different type of humor, but the writers knew how to make the most trivial situations and topics hilarious. Whoever proposed this to be on the list is hallucinating.
26
Heroes
Started so well but ended so horribly. - NerdBunny
27 Dating Naked
28 Martin
29
House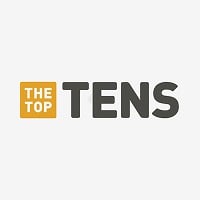 House is an American television medical drama that originally ran on the Fox network for eight seasons, from November 16, 2004 to May 21, 2012. 
The first three seasons were entertaining... It totally jumped the shark in season 4 where house is picking new doctors... THAT was so rediculous and no hospital would allow such a stupid process... The show was turning into a soap opera and the character of House was starting to wear thin on the senses... Too obnoxious doesn't a character make..
A few shows is okay but after a while it is the same thing over and over and over again. A nasty doctor who thinks he knows it all and is wrong but then gets it right.
30
Shameless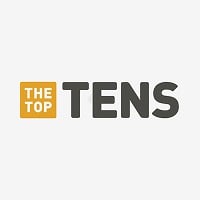 2edgy4me
31
Gravity Falls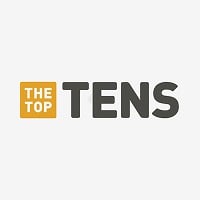 Gravity Falls is an American animated television series produced by Disney Television Animation that first aired on Disney Channel, and then on Disney XD from June 15, 2012 to February 15, 2016. The series follows the adventures of Dipper Pines and his twin sister Mabel in the fictional town of Gravity ...read more.
32
Smallville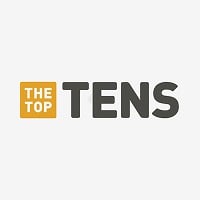 Smallville is an American television series developed by writer-producers Alfred Gough and Miles Millar, based on the DC Comics character Superman created by Jerry Siegel and Joe Shuster.
They are all pretty good, actually. Except for Legend of the Seeker and Smallville. Smallville is a joke with the Superman mythos and so low-quality, that it is actually hurtful.
How can you not like smallville? Its one of my all time favorite series. Sucks I have to vote to write.

Smallville is no joke
33
Roseanne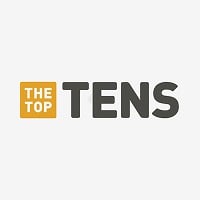 Roseanne is an American television sitcom starring Roseanne Barr and revolving around the fictional Conner family.
34 Legend of the Seeker
35
Rick and Morty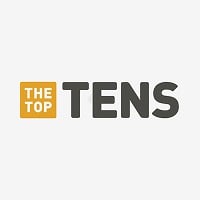 Rick and Morty is an American adult animated science fiction sitcom created by Justin Roiland and Dan Harmon for Adult Swim.
Definitely belongs on this list lol. The jokes are funny for 5 year olds.
Does not belong on this list.
36
Twin Peaks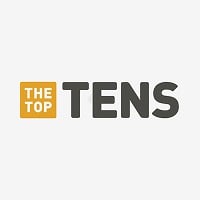 Twin Peaks is an American mystery horror drama television series created by Mark Frost and David Lynch that premiered on April 8, 1990, on ABC.
This is the worst show I ever seen! Everything is pure nonsense! Acting is horrible, story is apsurd...
37
Merlin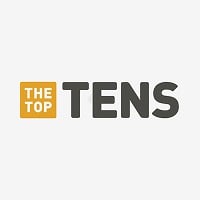 Merlin is a British fantasy-adventure television programme created by Julian Jones, Jake Michie, Julian Murphy, and Johnny Capps, starring Colin Morgan in the title role.
How could anyone put this on the list? - MrHyde
38
The Vampire Diaries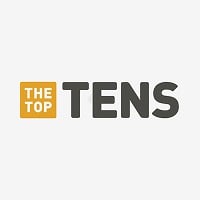 The Vampire Diaries is an American supernatural teen drama television series developed by Kevin Williamson and Julie Plec, based on the popular book series of the same name.
Couldn't watch this show, just couldn't.
39
X-Files
I have NEVER got why this show was so popular... David Duchovny is THE WORST actor how basically made millions mumbling his lines... This was such a silly show... I can understand mental patients and children would like this show... Totally over rated...
Boring
40 Spartacus
41
Arrow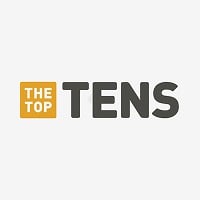 Arrow is an American action crime television series developed by writer/producers Greg Berlanti, Marc Guggenheim, and Andrew Kreisberg.
This ruined Green Arrow's character. They made him into a Batman wannabe personality type when he's not. He's his own person and if you wanted a Batman type then use Batman. Green Arrow actually has a more snarky and adventurous personality that's why him and the Green Lantern get along so well. Plus this show ruined Deathstroke too and that's even more unforgivable. If you're gonna make a comic book based show then you need to get the characters right otherwise you're just making fanfiction for T.V. - NerdBunny
This is a good show - Theblackcat
42
Stranger Things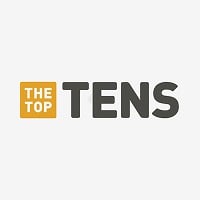 Stranger Things is an American science fiction-horror Netflix original television series created, written, directed and co-executive produced by the Duffer Brothers, Matt and Ross Duffer, as well as co-executive-produced by Shawn Levy and Dan Cohen.
Surely doesn't worth the hype
I get annoyed by this - MrHyde
43 Army Wives
44
Prison Break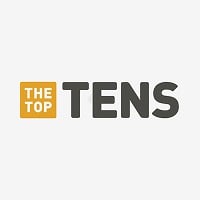 Prison Break is an American television serial drama created by Paul Scheuring, that was broadcast on Fox for four seasons, from 2005 to 2009. The series revolves around two brothers.
45
Beverly Hills, 90210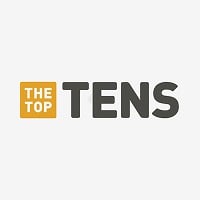 Beverly Hills, 90210 is an American drama television series that ran for ten seasons—originally airing from October 4, 1990, to May 17, 2000, on Fox, and was produced by Spelling Television in the United States—and subsequently on numerous networks around the world.
Small wonder most of these guys never really succeeded after this show went off the air. None of them had any talent. - Clint67
46
Charmed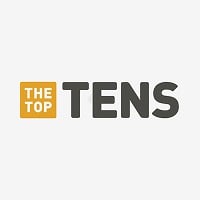 Charmed is a cw tv series that went from 1998-2006. It was about three sisters who discover they are witches and have powers.
It seems like Alyssa Milano's pet project, her character does not deserve such star treatment inside the drama, and collects actresses that do not exceed her attractiveness...
Charmed should have ended after Season 4. Then it lost interest and it became repetitive and boring.
Charmed overrated? This show had everything. Hot girls in sexy clothes, fighting scenes. For a T.V. show I think the special effects were awesome. One of the best shows about demons, vampires and so on.
This show was at least way better than the overrated " Buffy " and all other " Vampire,demons T.V. shows".
And the most important thing ; all the main actresses were beautiful and very talented in their acting.
47
CSI: Crime Scene Investigation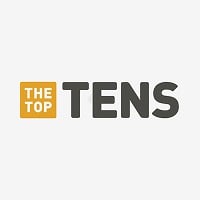 CSI: Crime Scene Investigation, also referred to as CSI and CSI: Las Vegas, is an American procedural forensics crime drama television series which ran on CBS from October 6, 2000 to September 27, 2015, spanning 15 seasons.
I just don't understand the appeal of these shows. They are so popular but are fairly mindless. Each episode is completely paint-by-numbers with few surprises, little character development, and no warmth or intrigue. These shows are for people who want an hour of mindless entertainment... But not for people who are looking for smart, thought-provoking and smartly-written scripts.
48
Mobile Suit Gundam: Iron-Blooded Orphans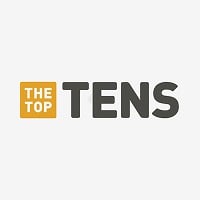 49
Courage The Cowardly Dog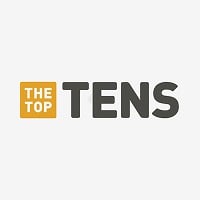 Courage the Cowardly Dog is an American animated horror comedy television series created by John R. Dilworth for Cartoon Network as part of the network's Cartoon Cartoons block.
50
Ugly Betty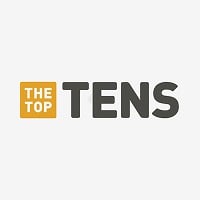 Come on! This was one of the best shows.
PSearch List