Most Overrated T.V. Shows
The Contenders: Page 2
21
Phineas and Ferb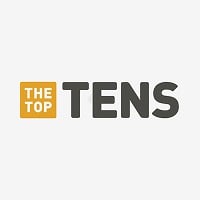 Phineas and Ferb is an American animated comedy-musical television series. Originally broadcast as a one-episode preview on August 17, 2007 and again previewed on September 28, 2007, the series officially premiered on February 1, 2008 and ended on June 12, 2015 on Disney Channel, and follows Phineas ...read more.
Actually Pokemon is the most repetitive show ever because unlike Phineas and Ferb, Pokemon never adds anything new to the next episode except a new person or a new Pokemon.
I loved this show! But now, I find it REALLY REPETITIVE and Gravity Falls is a better alternative. Gravity Falls is awesome. Just watch it. It's got humor, mystery, sibling bonds, positivity, and heart melting moments. And its mostly weird. That is good.
YES! Lots of these shows are good though. 2 in specific:
Adventure Time-BEST SHOW EVER!
SpongeBob SquarePants-Overrated? HECK NO THAT WAS MY CHILDHOOD!
Danville is filled with all sorts of dumbasses, including Phineas and Ferb
V 4 Comments
22
Breadwinners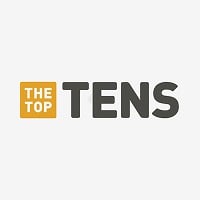 Breadwinners is a 2013 comedy animated series on Nickelodeon. It is the adventures of Baduce and Swaysway, two ducks that deliver bread.
The show isn't overrated. It is terrible, but not overrated. To prove my point, read all the negative reviews on it on IMDB and read how baseless the positive reviews are on there.
It's both overrated and terrible, the IMDB likes to give bad shows good ratings, since the IMDB users are dumb and stupid. - nelsonerica
I knew it was going to be stupid from the first preview. There. Is. No. Plot. And there's no point for Nick to keep making more episodes. Cancel it!
Just the fact it's on the air means it's overrated. - Garythesnail
Not overrated, just plain terrible and a waste of time. There's a difference between the two terms 'bad' and 'overrated.' - N4XUS
V 4 Comments
23
Gravity Falls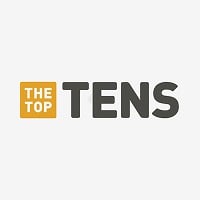 Gravity Falls is an American animated television series produced by Disney Television Animation that first aired on Disney Channel, and then on Disney XD from June 15, 2012 to February 15, 2016. The series follows the adventures of Dipper Pines and his twin sister Mabel in the fictional town of Gravity ...read more.
Ok so honestly this show is amazing but I think it is overrated on best shows list it is up way too high don't get me wrong this show rocks I love it but I still prefer other shows
Why is this so high in the list?
24
Mickey Mouse Clubhouse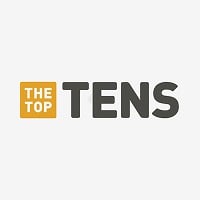 Mickey Mouse Clubhouse is an American computer-animated interactive children's television series which aired from May 5, 2006, to November 6, 2016. The series, Disney Television Animation's first computer animated series, is aimed at preschoolers.
You're right, it's not overrated, it just sucks altogether.
This show is aimed at preschoolers! Of course it isn't ideal for you!
This show was crap, it's been here for almost 10 YEARS NOW! - Goatworlds
This is not overrated.
25
Everybody Loves Raymond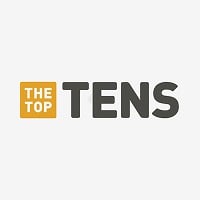 It is a good show, but it wasn't that funny! I do like Ray Romano. Marie annoyed the crap out of me!
Hate this one with a passion - DaWyteNight
I don't know how people can find this funny. It was one of the most successfull T.V. shows ever, but I don't think it was funny. Ray Barone is just a weak and henpecked bore. Debra is always in a bad temper, a cow to Raymond and unkind. The mother is over-caring and bizarre. Robert is at least sometimes funny with his weird and depressive manner. The only really funny character is Frank. I love his dry and cynical commentaries. Peter Boyle plays brilliantly. Unfortunatly his screen time is too short. RIP Peter
Ray Barone isn't funny at all (just a lame henpecked husband) and Debra, his wife, is just a mean cow. Marie, the mother, is like demented and over-caring and Robert, the brother, is just always depressive and weird. The only funny character on the show is ole Peter Boyle as the father, Frank. He makes some funny commentaries. RIP Peter
26
Arthur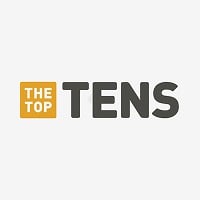 Arthur is a Canadian/American animated educational television series for children, created by Cookie Jar Group and WGBH for PBS.
It was good until the flash animation started, the moment the plot got messed up.
What is this doing on the list this show is amazing! - Artattack
What the heck kind of animal is Arthur supposed to be anyway
I know exactly who put Arthur here,EpicJake!
27
Lost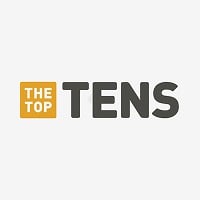 Lost is an American television drama series that originally aired on the American Broadcasting Company from September 22, 2004, to May 23, 2010, over six seasons, comprising a total of 121 episodes.
Terribly boring, and unnecessarily confusing. Should be much higher on list
How is this show not higher on the list? Milked way too long, no answers whatsoever.
This show is amazing! Shouldn't be on this list!
28
Duck Dynasty
As much as I want to sit down and understand why Duck Dynasty became popular, I still can't shake the feeling that the show is about a bunch of rednecks that make duck calls. I mean, what is sort important about these people? Is it the wealth? In that case, why not do a show on Donald Trump or Kanye West (That might actually be a good show given Kanye's attitude).
Everyone at my school is all, "OH MY GOD, DUCK DYNASTY IS THE BEST SHOW OF ALL TIME! " I don't get what's so great about it.
This show is just a bunch of hillbillies doing stupid stuff, why do so many people watch it? It sucks
SHUT UP ALL YO you ATHIEST.
YOU HATE IT BECAUSE IT HAS GOD AND PRAYING INVOLVED.
V 1 Comment
29
Dora the Explorer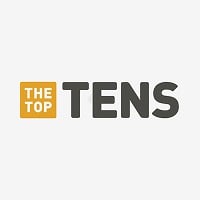 Dora the Explorer (2000 - 2015) is an American educational animated TV series created by Chris Gifford, Valerie Walsh, and Eric Weiner in which Dora goes on adventures with her friend, a monkey named Boots.
Hmm I though boots was the best part of the show...
I hate this dumb Mexican show and his ugly friend boots more like poops.
Should be at least position 3. Not MLP FIM! MLP FIM is the best show ever
30
Vampire Diaries
That show is very overrated and boring. It's just a dumb love story like Twilight. I don't understand why 90% of girls in my class love it. I'm glad that my friend hates it. - BlueDiamondFromNowhere
I don't get why people like this show so much. It's just another cheesy vampire love story. We had enough with Twilight!
Same story over and over again, I love you, no I love you...
I hate this show as well. I applaud you guys for figuring out how mind-draining this show is.
V 3 Comments
31
Two and a Half Men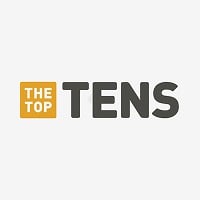 Two and a Half Men is an American television sitcom that began broadcast on CBS on September 22, 2003, and ended on February 19, 2015 after twelve seasons.
I didn't think this show was that bad at first, but it started going downhill after Season 9, and it only got worse from there.
Two And A Half Men is one of the worst shows on T.V. today. It was the best and most popular T.V. Show with Charlie Sheen and Angus T Jones. I'm sorry, but Ashton isn't funny. Jon Cryer lost everything when Charlie and Jake left.
Charlie Sheen is the only one who thinks he's funny.
Sometimes things get real dirty in this show
32
Dog With a Blog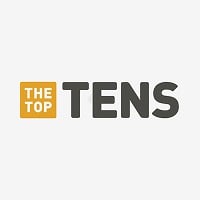 Dog with a Blog is an American television sitcom that premiered on Disney Channel on October 12, 2012, and ended on September 25, 2015. The series stars G Hannelius, Blake Michael, Francesca Capaldi, Stephen Full, Regan Burns, and Beth Littleford. The series was co-created by Michael B. Kaplan.
This show sucked, but I don't know of it should be considered "overrated."
Who watches this awful to god train wreck?
33
Modern Family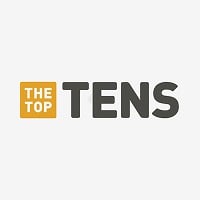 Just like every T.V. show about a dysfunctional American family the characters on this show are still a lot closer to each other and get along better than any real dysfunctional American family.
This needs to be in the top ten. This show is not that funny but EVERYONE loves it.
34
Austin & Ally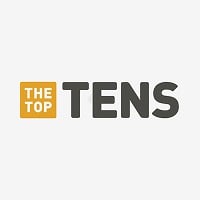 Austin & Ally is an American teen sitcom that premiered on Disney Channel on December 2, 2011, and ended on January 10, 2016. The series was created by Kevin Kopelow & Heath Seifert, the writers and producers of the Disney Channel sitcoms Sonny with a Chance and Jonas.
Disney screwed this time.
35 It's Always Sunny in Philadelphia
36
Toddlers and Tiaras
Are you kidding me this isn't number one? Wow you would think a show like thise with absolutely nothing interesting would number one but no, It actually gets millions of views from idiots, and it's ridiculous.
This is the worst show in the entire universe!
V 1 Comment
37 The Real Housewives
38
Doctor Who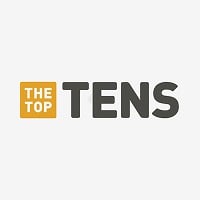 The Doctor a Time Lord from the planet Gallifrey in the constellation of Kasterborous, he travels around in his time machine called The TARDIS which stands for time and relative dimensions in space. The show was first broadcast on 23rd November 1963 one day after JFK was assassinated! The show has since ...read more.
It was good back in the 60s, 70s, 80s and 00s, but these days, the writers have been screwing up the series since 2011.
Doctor Who overrated? I cannot stop laughing - RickyReeves
It's okay, I like how it has heart to it, and I think it is well acted, but in my opinion it's boring because it is the same thing every episode or the plot can get very random. II don't hate it, but the way everyone freaks out about it makes me hate it.
60s, 70s, & early 80s were the best years for the show. Late 80s sucked, 2000s and 2010s have been hit or miss. Still, as great as David Tennant and Matt Smith were as the Doctor, their fans are often quite annoying--especially when they act like they know the show but can only cite New Who without ever watching Old Who.
V 2 Comments
39
Mad
This show is underrated. Not overrated. A lot of people hate it. And I don't know anyone who actually likes, but I think its kinda funny. I don't really care if it makes fun of my favorite movies.
40
Jessie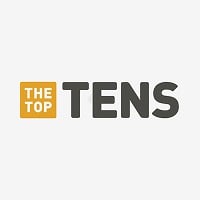 Jessie is an American sitcom that originally aired on Disney Channel from September 30, 2011 to October 16, 2015. The series was created and executive produced by Pamela Eells O'Connell and stars Debby Ryan as Jessie Prescott, a small town Texas girl who moves to New York City to try to become an actress, ...read more.
How sad, Debbie Ryan was probably so confident in this show that she just stood up and walked away from suite life on deck to have her own show, and it turned out to be total crap. I bet she regrets walking away from suite life on deck, which was probably the reason it ended, the producers are probably like "thanks a lot, our show had to be cancelled because of your stupid show, which only lasted a few episodes, so now both of them have nothing
PSearch List
Recommended Lists
Related Lists

Top 10 TV Shows that are Both Terrible and Overrated

Top 10 Most Overrated T.V. Shows, Games, and Movies

Top Ten Overrated Shows from Nick and Disney Channel

Most Overrated Kids Shows
List Stats
1,000 votes
180 listings
7 years, 239 days old

Top Remixes (26)

1. The Simpsons
2. SpongeBob SquarePants
3. South Park
egnomac

1. Breaking Bad
2. South Park
3. How I Met Your Mother
MidKnight

1. Steven Universe
2. Gravity Falls
3. Doctor Who
PhoebeThunderman
View All 26
Posts
Error Reporting
See a factual error in these listings? Report it
here
.