Most Overrated T.V. Shows
The Contenders: Page 5
81
Teen Titans Go!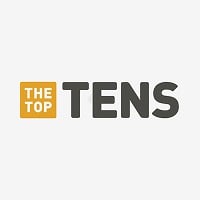 'Teen Titans Go!' is an American animated television series produced by Cartoon Network. The show follows a superhero group called the Teen Titans, and shows what happens when they go home and have silly adventures. This show is Cartoon Network's revival of the popular 2003-2006 American animated television ...read more.
LOL this show sucks.
This show is an abomination and an embarrassment to America's animation history. Not to mention its lasted for a much longer time than necessary, and its pretty much become the one show that Cartoon Network became obsessed with as of the past three years. It takes up a lot of the schedule, which hinders any variety for other shows. TTG in short is less of a true follow up to the original Teen Titans, and more like a bad fanfiction that got greenlighted. This show needs to end.
Top Ten Most Overrated Shows Ever

#10

Ed Edd and Eddy

They're all obnoxious. Ed is a greedy retard, Edd is influenced by Ed and Eddy just eats things, seriously, most people think this show it the BEST of all time. All the characters are one dimensional, it's low quality animation and all the characters are jerks. The only reason I put it at #10 is because there are more shows to talk about.

#9

Regular Show

This show isn't as bad as Ed Edd and Eddy but personally, I still hate this show. There's not much I can say about how t other than the fact that it's obnoxious and annoying.

#8

Mickey Mouse Clubhouse

Oh God where do I begin. Firet of all the CG in this show is abysmal and will never be good. Secondly, the characters have dust mites for brains. They don't realize that there is more than one way to solve a problem. Third, it is as unfunny as a drunk depressed elephant. Finally, CLARIBELLE! HALP! HALP! You see what I ...more
82
Lazytown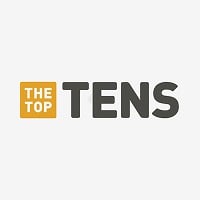 What do you mean? This show is a breeding ground for memes - kempokid
83 The Bachelor
84
Best Friends Whenever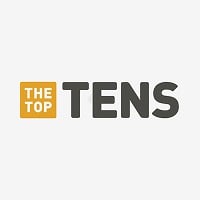 Best Friends Whenever is an American multi-camera sitcom developed for Disney Channel, created by Jed Elinoff and Scott Thomas and executive produced by Jed Elinoff, Scott Thomas, and Michael B. Kaplan. The series stars Landry Bender as Cyd, Lauren Taylor as Shelby, Gus Kamp as Barry, Ricky Garcia as ...read more.
85 MasterChef
86 The Amazing Race
87
Married With Children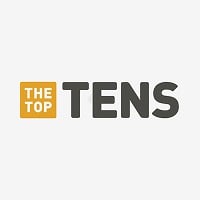 Married... with Children is an American television live-action sitcom that aired on Fox, created by Michael G. Moye and Ron Leavitt. Originally broadcast from April 5, 1987 to June 9, 1997, it is the longest-lasting live-action sitcom on Fox, and the first to be broadcast in the network's primetime ...read more.
I absolutely love that show! They could've done away with Marcy though.
The only good thing about this show was that MILF Peg Bundy's ass.
88
Community
None of the characters were funny, but more awkward than anything. Jeff is an pompous moron who tries to act like he's God's gift to women, Britta is just a textbook liberal college student. Annie is just all around kind of weird. Troy and Abed, get a room already! And then Pierce, the crazy old guy who honestly serves no purpose in the show...
It isn't funny at all! A group of random aged people from a 19 year old hottie to a 67 year old jackass who sit around and act like 12 year olds! If that's comedy, then I'm Samuel L Jackson!
Its not funny, no matter what people try to make of it as being "clever".
89
Dragon Ball Z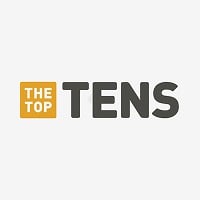 Dragon Ball Z is a Japanese anime television series produced by Toei Animation. Dragon Ball Z follows the adventures of Goku who, along with the Z Warriors, defends the Earth against evil. The action adventures are entertaining and reinforce the concept of good versus evil. Dragon Ball Z teaches valuable ...read more.
I never liked it. There are better anime than it. But this is clearly overrated. Only fighting. - zxm
90
Parks and Recreation
Amy Poehler is highly overrated as a comedienne in this show. What is this show really about? Where is the humor, PEOPLE?
91
Henry Danger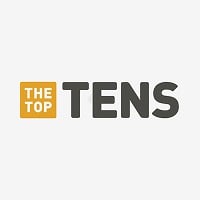 Henry Danger is an American superhero sitcom television series airing on Nickelodeon. The series was created by Dan Schneider and Dana Olsen. The series revolves around a 13-year-old boy who becomes the sidekick of a local superhero.
Dan Schneider can't make anymore good shows, his life went away when Drake and Josh got cancelled. - nelsonerica
It's very overrated and by far my most hated show of all time
Overrated Doesn't Mean Bad. You Do Realize That Right?
92 Avatar: Legend of Korra
93
Victorious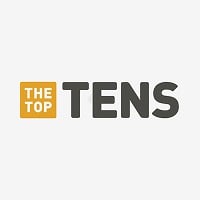 Victorious is an American sitcom created by Dan Schneider that originally aired on Nickelodeon from March 27, 2010 through February 2, 2013 . The series revolves around aspiring singer Tori Vega, a teenager who attends a performing arts high school called Hollywood Arts High School, after taking her ...read more.
Very overrated, and deserves to die!
Here's my analysis of each of these stupid characters

Tori: The main character with no personality outside of being considered hot by everyone else on the show

Andre: The stereotypical best friend

Beck: The bland, 1 dimensional pretty boy

Jade: the jerk of the group

Cat: The 1 who always has to act like an idiot even though in some parts of the show it clearly shows she's smart

Robbie: The guy who's only there so the rest of the group can make fun of him

Trina: the self-centered, untalented hack
94
Robot Chicken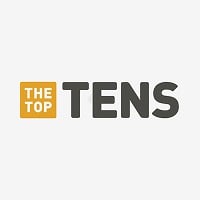 Robot Chicken is an American stop motion sketch comedy television series, created and executive produced by Seth Green and Matthew Senreich along with co-head writers Douglas Goldstein and Tom Root for Adult Swim.
I'm mostly indifferent to Robot Chicken. But to be fair, it does have its moments when it shines. Particularly with the Jason Voorhees and Scooby Doo crossover.
95
Liv and Maddie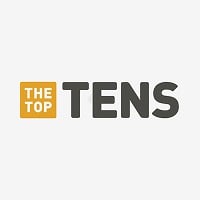 Liv and Maddie is a live-action Disney Channel sitcom that started in 2013, and ended on March 24, 2017. It is about two identical twin sisters named Olivia "Liv" Rooney and Madison "Maddie" Rooney (both portrayed by actress Dove Olivia Cameron; born in January 1996 as Chloe Celeste Hosterman) who reunite ...read more.
Not overrated at all
Everyone hates it but one person
96
Marvin Marvin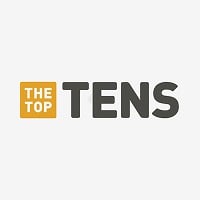 Marvin Marvin is an American science fiction slapstick comedy television series that aired from November 24, 2012 to April 27, 2013. The series stars Lucas Cruikshank as the title character Marvin Marvin, an alien teenage boy adjusting to human life.
Moron Moron - ChuckECheese
97
Every Witch Way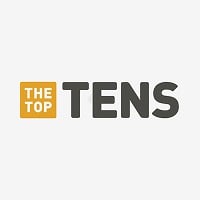 Every Witch Way is an American telenovela-formatted teen sitcom that originally aired on Nickelodeon from January 1, 2014, to July 30, 2015. It is the American version of the Nickelodeon Latin American show Grachi.
98
Clarence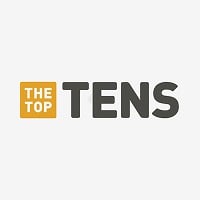 Clarence is an American animated television series created by Skyler Page for Cartoon Network. The series revolves around a young boy named Clarence and his two best friends Jeff and Sumo. Page, a former storyboard artist for Adventure Time and revisionist for Secret Mountain Fort Awesome, developed ...read more.
99
iCarly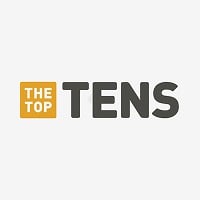 iCarly is an American teen sitcom that ran on Nickelodeon from September 8, 2007 until November 23, 2012. The series, created by Dan Schneider, focuses on teenager Carly Shay, who creates her own web show called iCarly with her best friends Sam Puckett and Freddie Benson.
The only thing this show is about is 2 bratty girls who make a stupid webshow where all they do is jump around, scream and be immature, I mean chicken soup in a toilet, fun with bacon, really? Also the fact that all the people in the show who are watching icarly are laughing their asses off really pisses me off, the stuff they do on icarly is just gross stupid immature things that only made you laugh when you were 2 years old, and whats really annoying is the fact that they say phrases that no kid in the entire world ever started saying, did saying the word chiz or calling someone a nub ever become a popular thing to say, NO, this was 1 of Nickelodeon's worst shows
Actually very underrated, and deserves more respect.
Icarly is not overrated. - spongebobgymnast
I could never figure out why Freddie was friends with Sam or Carly. Sam was always a bitch to him just like she was to everyone on the show except Carly and bullied him throughout the entire show yet she was still considered his "friend". Carly wasn't as mean to him but she never seemed to have a problem with Sam pushing him around so she wasn't that good of a friend either. And I agree that their web show was beyond stupid and not funny at all.
100
Wizards of Waverly Place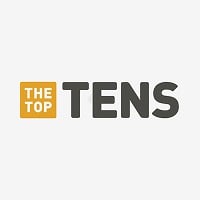 Wizards of Waverly Place is an American fantasy teen sitcom which ran from October 12, 2007 to January 6, 2012 on Disney Channel. The series was created by Todd J. Greenwald, and stars Selena Gomez, David Henrie and Jake T. Austin as three wizard siblings with magical abilities competing to win sole ...read more.
Th main problem I have with this show is the fact that it just loses focus of the main plot of the show, because of all the stereotypical teen drama stuff that goes on in every episode, the whole plot about the magic and wizardry kinda just gets swept under the rug and seems more like an afterthought
This show would have been so much better if it was like a supernatural war show instead of a sitcom, also it would be better if it wasn't made by Disney so they could be as violent as they wanted
Only the laugh track makes this show overrated. - nelsonerica
How Do Laugh Tracks Make A Show Overrated? Oh Yeah! IT DOESN'T!
PSearch List
Recommended Lists
Related Lists

Top 10 TV Shows that are Both Terrible and Overrated

Top Ten Overrated Shows from Nick and Disney Channel

Top 10 Most Overrated T.V. Shows, Games, and Movies

Most Overrated Kids Shows
List StatsUpdated 23 Jun 2017
900 votes
172 listings
7 years, 63 days old

Top Remixes (23)

1. Pokemon
2. My Little Pony: Friendship Is Magic
3. Family Guy
mrcoolface

1. The Simpsons
2. SpongeBob SquarePants
3. South Park
egnomac

1. Breaking Bad
2. South Park
3. How I Met Your Mother
MidKnight
View All 23
Posts
Error Reporting
See a factual error in these listings? Report it
here
.