Most Overrated Video Game Characters
The Contenders: Page 2
21
Shinobu (No More Heroes)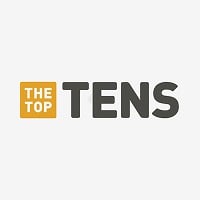 I've never heard of this guy...how can he be so overrated? - SlimVeggie
V 1 Comment
22
Mettaton (Undertale)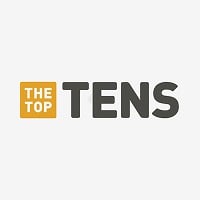 Mettaton is a character in the popular 2015 RPG game, Undertale. He is a robot with a soul built by Dr. Alphys, and is the sole television star of the underground. Mettaton is a popular character in the fanbase. His notable features include his legs, and his catchphrase "OH YESSSS!"
Why are like all Undertale characters ugly
V 2 Comments
23
Leon S. Kennedy (Resident Evil franchise)
He's good, but I do prefer other characters in the series like Chris Redfield and Jill Valentine.
He's cool, but he's no Barry Burton.
He is judt too overrated and people think he's a saint. He defeated Saddler and saved that area while Chris defeated Wesker saved the whole world.
Chris saved the world four times while Leon just once, Chris was also supposed to be the main character in the serie, however Leon take his place after RE4, most part of Leon fans even know why they Love him, it's just: ''he is badass''
24
The Great Mighty Poo (Conker's Bad Fur Day)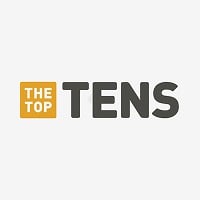 25
Lucario (Pokémon)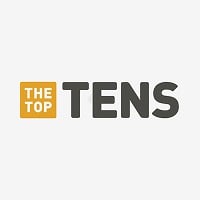 Lucario is a Pokémon species in Nintendo and Game Freak's Pokémon franchise. Created by Ken Sugimori, Lucario first appeared as a central character in the film Pokémon: Lucario and the Mystery of Mew, and later appeared in the video games Pokémon Diamond and Pearl and subsequent sequels, also appearing ...read more.
V 1 Comment
26 Captain Falcon (F-Zero)
27
Ike (Fire Emblem)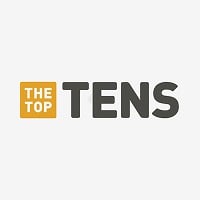 What the hell is ike doing this high. He is a go damn badass.
People like Roy better though - yunafreya648
28
Zero (Mega Man X)
In only about 3 games his emotions change, is smile in X5 during death was creepy looking, and worst of all, his death in MegaMan Zero 4 was the reason the Zero series came to end!
Megaman X was a good series until Zero began to take ownership
29
Bayonetta
Everyone only likes her because she flashes her hoo-haw, and I'm pretty sure her fans swarmed the Smash Ballot thinking she'd still do that if she got in or at least wanted to see if she still would. I know they actually censored her for her undeserved Smash appearance but I'm still not seeing anything else about her that would have made her that dang popular.
I didn't think she was overrated at first, but then she not only somehow won the Smash Ballot over literally every other possibility but her fans started saying the other characters in the game were "garbage" and "can't fight".
Dante made female with over-the-top sex appeal. That's all she is.
What's so "cool" about her? She's excessively violent? She's practically the definition of absolute insufferable b****? Her constant nudity? None of that's cool, sorry. And I'd be saying that regardless of what genitals would keep being shown us when the hair-clothes attack.
V 1 Comment
30
Scorpion (Mortal Kombat)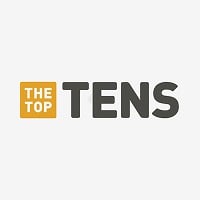 Scorpion is a recurring player character and occasional boss character from the Mortal Kombat fighting game franchise created by Ed Boon and John Tobias.
31 Sukapon (Joy Mech Fight)
32
Lara Croft (Tomb Raider)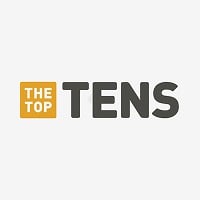 Lara Croft is a fictional character and the protagonist of the Square Enix video game franchise Tomb Raider.
I focused more on her Character rather than her accidentally increased breasts. In fact First Time I saw the game. I didn't even realized her boobs were huge until some time later. - Aguythatpeopleignores
Should be number two - yunafreya648
People just won't shut up about her and her 'boobs' or 'sexiness'. Is that all she's famous for? Her looks?! Ugh... typical female protagonists.
33
Sue Sakamoto (Cave Story)
In my opinion, the King/Toroko/Jack trio has a massively more intriguing backstory than Sue ever will. - xandermartin98
34
Pikachu (Pokemon)
Pikachu is a really weak Pokemon that somehow beats every other Pokemon on the second try. If I tried to beat a Gym with just a Pikachu I would get my ass destroyed.
This overrated rat doesn't deserve the spotlight. Raichu deserves it so much more.
Pikachu is cute, but OH MY GOSH! He gets way too much attention. He pretty much just rode the anime's popularity in my opinion.
Guy 1: Oh look, it's the strongest Pokemon ever, Pikachu!
Guy 2: I don't like Pikachu... He's weak... Magikarp is much stronger...
Guy 1: he's THE MASCOT SO he's THE STRONGEST SHUT UP NOOB!
Guy 2: that doesn't mean he's str-
Guy 3: SHUT UP!
Pikachu should be 1.
V 3 Comments
35
Peach (Mario)
LOL I do not like Peach but she seems to be hated by everyone so I wouldn't say that she is overrated... - HeavyDonkeyKong
When I saw Peach on the Wiki site, the critics gave her positive reviews but the most of the people critizied her!? WHY!? - recaller
Yep - yunafreya648
EVERYONE HATES HER. - DCfnaf
V 1 Comment
36
Alphys (Undertale)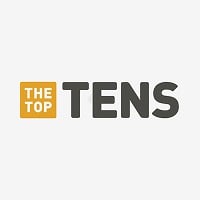 Alphys is an adorably dorky, lab-coat-wearing, bespectacled, yellow-skinned lizard scientist who resides in her lab in Hotland in the critically acclaimed cult classic RPG known as Undertale, wherein she partakes in the daily act of watching insane amounts of anime and having a vast majority of the ...read more.
How in the hell was she above SANS?

Honestly, as much as I love Undertale, I also sincerely believe that Alphys needs more love (not to mention foot art ) - xandermartin98
37 Sora (Kingdom Hearts series)
38
Mangle (Five Nights at Freddy's 2)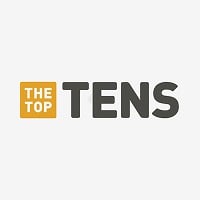 Mangle is a character from Five Nights at Freddy's. She has a yellow eye and a black eye. She is designed as a broken fox.
I'll tell you why It's so loved: It's the female counterpart of a male overrated character. So It's basically overrated because of someone with a fanbase of naive fangirls. I don't know if I should hate or feel bad for Mangle.
Mangle is a terrible character, why is it loved by so many people when it is EXTREMELY ANNOYING! - KennyRulz244444
Foxes are just the thing that runs in the fandom. Anything that is a fox will just be the best of the fandom. - applejuice
FNaF Animatronics exist to kill you. All of them are overrated. - DCfnaf
39
Asuka Kazama (Tekken)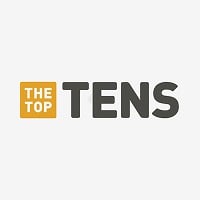 Annoying combos, spammer's favorite character.
40
Sonic (Sonic the Hedgehog)
No, I do not hate Sonic. I love Sonic to pieces, but he is a bit overrated.
You know, if anything, Sonic is underrated. Look at how many of his "fans" bashed his games from 2003 to 2009. SIX YEARS OF WHINY BITCHING FROM THEM. The Blue Blur deserves far better than that.
PSearch List
Recommended Lists
Related Lists

Most Overrated Cartoon and Video Game Characters of All Time

Top 10 Overrated Video Game and Movie Characters

Top Ten Video Game Characters
Most Powerful Video Game Characters
List StatsUpdated 26 Jul 2017
400 votes
125 listings
4 years, 301 days old

Top Remixes (11)

1. Rosalina (Super Mario)
2. Charizard (Pokemon)
3. Foxy (Five nights at Freddy's)
ThatOneRacer

1. Gordon Freeman (Half Life)
2. Shadow the Hedgehog (Sonic the Hedgehog)
3. Geno (Super Mario RPG)
dinosaur

1. Charizard (Pokemon)
2. Misty (Pokémon)
3. Pikachu (Pokemon)
SwampertBABY
View All 11
Posts
Error Reporting
See a factual error in these listings? Report it
here
.