Most Popular Girls' Generation Members In the Philippines
sooyeoncanastillo
The Top Ten
1
Seo Joo Hyun
Seohyun is the most well rounded member in SNSD :) She's good in singing, dancing and also acting. That's not all she's really pretty and very intelligent. That's why she's my bias :))
She's nice, talented, intelligent and pretty. For short perfect
I LOVE SEOHYUN! When I first saw her I said "WOW! That girl is so gorgeous" I seriously fell in love with this girl! Because she knows how to respect other people. Also she's so innocent and perfect! She has a natural beauty, good attitude and she's so intelligent. She's multi-talented. She can sing dance act mc and more. And last thing what I love about her is she's so nice to the fans. She has perfect example of being an idol and one of the best idols that I've ever seen! She's forever my ultimate role model and FOREVER MY ULTIMATE BIAS IN THE WHOLE KPOP WORLD! I just love Seohyun so much in my heart. Seo Joo-hyun for the win!
Ofc SEO is the most popular first of all Filipinos knows how to pick the prettiest member.. And not just the prettiest but also their personality and EVERSINCE snsd started I already like SEOHYUN
V 86 Comments
2
Im YoonA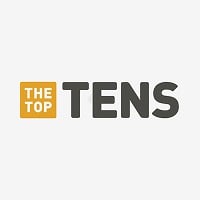 Im Yoona is a South Korean singer and actress. She is a member of South Korean girl group Girls' Generation and has participated in various television dramas such as You Are My Destiny, Cinderella Man, Love Rain, Prime Minister and I, and God of War, Zhao Yun.
Yoona is simply perfect :) She can be sexy and be cute in the next second. She can be pretty and be funny instantly. Whatever personality she wears, her beauty still stands out!
Yoona is my first bias. Yoona is perfect girl with an angel heart. She has full talent, can act can sing can dance can b funny can sexy. I love yoona
Natural beauty. I so like her. Yoona is beautiful, inside and out.
Her singing maybe mediocare but her dancing and acting are great. Strong stage presence and very natural and true also.
V 103 Comments
3
Kim Taeyeon
She's my ultimate bias for 3 years and it would never change! Taeyeon Forever!
Kim taeyeon is the most popular in snsd
Simple... She is the most gorgeous one... Face... & voice...
My Ultimate bias
V 45 Comments
4
Jessica Jung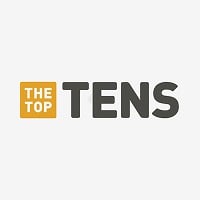 Jessica Sooyoun Jung was born on April 18, 1989. Known professionally as Jessica, she is an American singer, actress, and businesswoman currently based in South Korea. She is a former member of South Korean girl group Girls' Generation. In 2014, she established her apparel fashion brand, Blanc & Eclare. ...read more.
I love Jessica Jung very much. She has this Ice Princess thing in her but it's actually not true, she's very warm and nice. Her voice is also alluring and she has perfect legs.
The GORGEOUS of all :) Jessica never failed to get me goosebumps while she's singing. An actress, model, singer and a dancer. What more can you ask for?
She sings well, dances well, acts well and has great fashion sense. She is a girl full of talent. She's pretty and cute without even trying like how... She's humble and doesn't attract attention purposely. She has a soft heart. And is definitely a great sister She's real. Her personality has been consistent ever since debut thus I see her as someone who is true to herself. If she's lazy and a sleepyhead, she doesn't hide it. She's simple perfect to me.
JESSICA IS THE BEST AND SHE IS THE MOST BEAUTIFUL GIRL EVER!, I LOVE HER, SHE GOT EVERYTHING LIKE THE LOOKS, BODY, TALENTS, PERSONALITY AND HAS A GREAT SENSE OF HUMOR, SHE IS VERY SWEET AND KIND AND SHE WILL BE FOREVER AND ALWAYS BE MY FAVORITE! WE LOVE YOU JESSICA FOREVER AND EVER AND ALWAYS, PROUD TO BE A SONE!
V 40 Comments
5
Kwon Yuri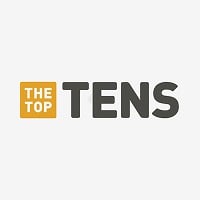 Kwon Yu-ri, better known by the mononym Yuri, is a South Korean singer and actress. She debuted as a member of girl group Girls' Generation in August 2007.
She is the reason why I became a sone, I got attracted not because of her pretty face or sexy body or her dancing and singing skills. I like her when I saw a fancam of her while sharing a food with a fan on the airport, I was like, this girl is more than just outer beauty, she beautiful inside and out
Yuri is sexy icon of SNSD. As soon as I saw her dancing to 1, 2 step, she just blew my mind. That's when I started to love Girl's generation. She's also a very talented singer, dancer, and actress. I can't wait to watch more about her. Love you, Yuri!
She's the best member of the group. Before, I wasn't really interested in anything that concerns KPop. I don't even like Girls Generation before. But when my friend forced me to watch Yuri's videos, I fell in love with her, her group and the KPop scene as well. She's very funny and that's why I love her so much. Plus, she has this kind of sexiness and charisma when she's dancing. She's the best!
Don't have a reasons
V 36 Comments
6
Tiffany Hwang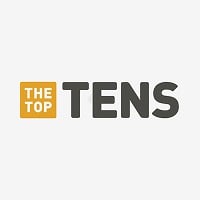 Stephanie Young Hwang, known professionally as Tiffany, Tiffany Hwang or Tiffany Young, is an American singer.
She's beautiful, a good singer and has a great smile.. That's all..
Tiffany is really beautiful and and love her eyesmile very much! :DD She is my bias
Her eyesmiles and gorgeous red hair melts me on the spot..
I like Tiffany because of her beautiful smile...I really like her I wish that we could met..
V 18 Comments
7
Kim Hyoyeon
She deserve to be 1st because she is amazing if you get to know her character more. How could you not love her? She is beautiful & amazing and no one can ever beat that.
She is very beautiful inside and out... The most funniest member in the group.. The most amazing dancer that's why she was entitled "the dancing queen"... And lastly... She makes people laugh hard without making an effort... Haha
The most Dancing Queen in the whole Korea. She deserves to be in the 1st place..
Come on! Someone who is the best at singing, average at singing, great at acting, and beautiful is the best
V 24 Comments
8
Choi Sooyoung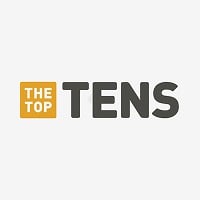 Choi Soo-young (born February 10, 1990), better known by the mononym Sooyoung, is a South Korean singer and actress. She was a part of the short-lived Korean-Japanese singing duo, Route θ, during 2002 in Japan. After returning to South Korea in 2004, Sooyoung eventually became a member of girl group ...read more.
I guess she's very humble. I saw a pic where it's stated that she cried because she thought that she only has few fans in the Philippines but I guess she's the most love member by far. She has a good sense of humor. My family likes her even by just looking at her bubbly face. She has talents, singing, dancing, hosting and what I like the most is her acting. She's a well educated person.
The Great Shikshin od SNSD and my favorite because she's funny, smart a great dancer and singer but also beautiful person inside and out
She is gorgeous and just has a warm aura about her. I think that she seems like the kind of woman that would make people feel immediately at ease, and happy to be in her presence. God, I wish I knew her personally. SOOYOUNG FIGHTING!
She is my love
V 28 Comments
9
Lee SoonKyu
She's the most versatile one out of all. The girls call her the "dolphin" of SNSD, because she can hit so many notes, and she's already shown us what she is capable of with her appearance on various programs (such as Invincible Youth), she really is overrated.
Cute voice, naughty girl, beautiful
Cute member! She is kind girl, I like her very much :*
Support Sunny
Sunny is the cutest in snsd
V 6 Comments
10
Park Min Young
Why she is in the list?
She isn't in snsd
BAdd New Item
Related Lists
Most Friendly Girls' Generation Members
Most Perfect Girls' Generation Members
Girls' Generation Members With Most Beautiful Voice

Best Girls' Generation Members
List Stats
1,000 votes
10 listings
6 years, 220 days old

Top Remixes (5)

1. Jessica Jung
2. Kim Taeyeon
3. Im YoonA
Suiseiki01

1. Im YoonA
2. Kim Taeyeon
3. Kim Hyoyeon
yoonhae4ever

1. Jessica Jung
2. Tiffany Hwang
3. Kim Taeyeon
sooyeoncanastillo
View All 5
Error Reporting
See a factual error in these listings? Report it
here
.