Singers with the Most Powerful Singing Voice
The Top Ten
1
David Phelps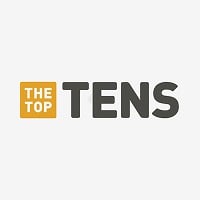 David Norris Phelps is an American Christian music vocalist, songwriter and vocal arranger, who is best known for singing tenor in the Gaither Vocal Band.
Please listen to this "VOICE" from God! If you've not heard of this wonderful tenor & human being there is truly no way of comparing him to anyone above him on this list. He could choose to sing any genre of music he wanted to but he chooses to sing Christian Gospel music. Others have beautiful voices & they have their specific genres they sing but I love that he says with Christian music all genres are open to you! He has been singing his heart out & working on his craft mostly unseen & unheard of in a secular society. So sad because when he sings so many are transported straight to Heaven. David Phelps is truly one of a kind. If anyone doubts this they have only to watch him sing The Dream!
David Phelps has such power in his voice, it feels as if he's a speeding freight train, carrying you along on the lyrics, and the notes he hits, plays within, and carries on for breathless moments, leave you with chills, proclaiming "whew! ", as you slowly shake your head in awe and amazement, often with misty eyes, at the experience you've just had. He leaves you wanting more, yet you're completely satisfied with all he's given. Till next time...
He can't be the most powerful because I and many, many others have never heard of him, and I know a lot of powerful voices, both male and female.
Because he is Christian singer / songwriter he is so underrated. Been alive for a long time and heard all the singers listed but David is the only singer that I've ever heard that has the strength, emotion and pure voice that takes me somewhere I've never been before. Not the crisp clean voice of josh groban but so so much more.
2
Dimash Kudaibergen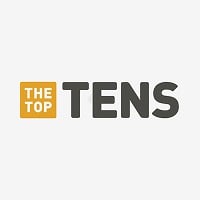 Dinmukhamed Kanatuly Kudaibergenov, commonly known as Dimash Kudaibergen (born May 24th, 1994) is a Kazakh singer, songwriter and multi-instrumentalist. Dimash is best known as a contestant of Chinese talent show "Singer 2017" where he was declared a runner-up. He is also known for possessing a wide ...read more.
He has the most powerful voice in this galaxy
His voice is out of human's ability
He is the best and he deserve to be on this list! - marijica
Dimash is the best singer.
3
Freddie Mercury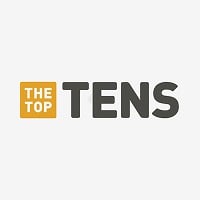 Freddie Mercury (born Farrokh Bulsara, 5th September 1946 - 24th November 1991) was a Zanzibari-born British singer of Indian descent, songwriter and record producer, known as the lead vocalist and songwriter of the British rock band Queen. He also became known for his flamboyant stage persona and four-octave ...read more.
Amazing. The most powerful, beautiful voice ever. Every song came with meaning. Listen to... "Somebody to Love" or the best example, "Bohemian Rhapsody". "We are the Champions"... You name any Queen song, and there's meaning and power behind it. Freddie was the greatest singer to walk this planet. He's my hero! Freddie Mercury had a killing disease and still performed to the day he was deceased from HIV/AIDS. Unlike some singers who call in sick from a minor cold of small fever. He never had his voice distorted to sound better. He was just naturally talented with his God-given voice.
Rest In Peace dear Freddie Mercury.
Freddie Mercury like it or not! This is about the most powerful vocalists not your favorite. You have to put that aside and judge based on Quality, diversity, range and the impact their vocals have worldwithe. Queen are the 6th or 7th biggest selling artist of all time with a projection of 200 million albums sold worlwithe and a the best they can count definitely 150 million. Remember this was all before the digital age and they are still selling. Currently there are multiple commercials of his vocals with Queen in the USA alone. They are and were even bigger worldwithe. Google Currently using Under Pressure, Lays potato Chips is using Crazy little thing called love and I want it all on a Ford or Gm commercial and I have heard I want it all and of course we will Rock you. It's a known fact that Artists are on more commercials in other countries including actors etc... So you can imagine What Queen has going on. They have a hit musical that toured and is still running in London called ...more
Seems like people don't understand what powerful means, just watch Freddie singing In The Lap of The Gods at Wembley '86, that is powerful. You don't get much more powerful then that. Ronnie James Dio should also be much higher on this list.
The problem here is that the above votes are from the younger generation who sit at a hockey game singing along to "We will Rock You" and "We are the Champions. " They have no idea who the band Queen was let alone the powerhouse that was Freddie Mercury belting out the most amazing notes. I agree 100%, Queen's music was WAY before music became "hi-tech". Freddie's voice is REAL, not altered. Just watch him on DVD in concert.
4
Whitney Houston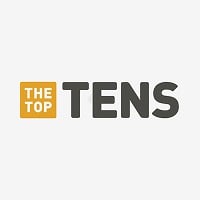 Whitney Elizabeth Houston (August 9, 1963 – February 11, 2012) was an American singer, actress, producer, and model. In 2009, Guinness World Records cited her as the most awarded female act of all time. Houston is one of pop music's best-selling music artists of all-time, with an estimated 170–200 ...read more.
She needs to be number one most definitely. Plus she has extremely incredible voice control. If you listen to her version of I Will Always Love You, then you'll see what I mean. I wish that I could sing like her and I'm a guy.
Whitney Houston should be number one. She has the most powerful voice of all time, and in her prime, she could blow anyone else out of the water! When she sang the Star Spangled Banner in 1991, that was the best National Anthem ever! AMAZING... Legendary!
Whitney Houston had always been a beautifully talented singer, yes she made some decisions that didn't have good results but she had always been a talented singer. And I agree that Whitney Houston was a very powerful singer
Are you kidding me? Whitney's ranked this low? Some mistake. If singing with power were a physical war, Whitney could take down ARMIES with both hands tied behind her back at her best. And within those armies would be all these other singers on here.
5
Aretha Franklin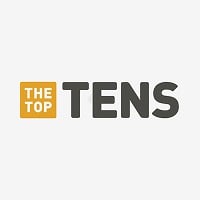 Aretha Louise Franklin (March 25, 1942 - August 16, 2018) was an American singer, songwriter and pianist. She began her career as a child singing gospel at New Bethel Baptist Church in Detroit, Michigan, where her father, C. L. Franklin, was minister.
Queen of soul. She sang for president and he cried. Was moving. No rivals. Need separate categories here. These don't mix well on 1 list. Bad comparisons. - Rosniac88
Rihanna higher is a joke - DaWyteNight
I'm sorry but come on just listen to think and you'll change sour mind
High range and full control on it
6
Michael Jackson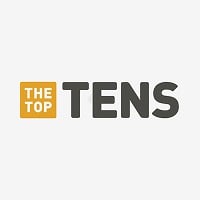 Michael Joseph Jackson was an American singer, dancer, and songwriter born on August 29, 1958 in Gary, Indiana and passed away on June 25, 2009. He donated (at least) a remarkable 500,000,000 dollars to charity. Michael is also known as The King of Pop (a title given to him by Elizabeth Taylor) or under ...read more.
He has a strong voice but is not number one voice it should be number 4
My opinion:
Michael was the most diverse singer until now. He could sing any genre in any scale. He had a tremendous vocal range with a very clear and highly resonating sound. He also had a rare ability to belt with extreme power. Were he was singing high notes with so much power others would just cease to sing and start to shout.
This post only covers a part of his performing skills... Which in my opinion really makes him the best performer of all time.
Michael is the best singer of all time!
he has an AMAZING voice, AMAZING music, he was an AMAZING person who we will NEVER be able to forget.
Thank you Mike for giving us the music that chanced our lifes!
Amazing singer. He should be at number 1. If you don't believe me, just listen to one of his songs. Billie Jean, Thriller, Stranger in Moscow. He died too young, unfortunately. God bless his soul.R.I.P. Michael. We love you. You shouldn't have gone so soon. We miss you.
7
Adam Lambert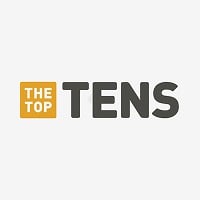 Adam Mitchel Lambert is an American singer, songwriter and stage actor. Since 2009, he has sold over 2.5 million albums and 5 million singles worldwide.
Adam has a very powerful voice with amazing vocal range! He has emotion and feeling in his voice! Live him!
SCREAMING isn't powerful singing. It's just SCREAMING!
Obviously some people don't understand the meaning of powerful because Adam Lambert does not have a powerful voice. Sure he screams but that's not singing powerfully. Take away the microphone and his voice is not powerful at all.
Just listen to Adam Lambert's powerful voice in perfect harmony with Queen during their EMA 2011 performance together.
8
Amy Lee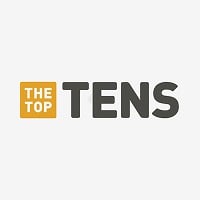 Amy Lynn Hartzler, known professionally as Amy Lee, is an American singer-songwriter, classically trained pianist and composer. She is also the lead singer to the Arkansas band Evanescence.
I am a great fan of Evanescence, and I believe her voice is more powerful than some of the people on the list! I mean, if you just listen to "Bring Me To Life" and "My Immortal," those songs just give me chills when I listen. Also, there is one other song from her that is very unique. "Haunted". Believe me. If you want a powerful voice, than Amy Lee is probably one of your greatest options. - DarkenedSparrow
Have you ever heard her... live? My god! How can she have such power in an
angelic voice at the same time? Amy your the best.
Amy has one of the most dynamic vocal ranges, can sustain notes just as long and loud as Whitney Houston. She may not be a pop princess, but she writes/composes her own music, not just lyrics. Her work with Evanesence is wonderful and her small solo projects are beautiful as well showcasing she isn't a one trick pony.

Clearly she is an angel.
One of the better female voices I enjoy hearing. She has great range and a powerful voice. And easy on the eyes too!
9
Mariah Carey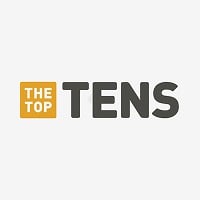 Mariah Carey, born March 27, 1970, is an American singer, songwriter and actress. She is one of the biggest best-selling women in the music industry, with 18 number 1 records to her name. She is regarded as a sex symbol through her songs and music videos, and she is "well known" for her over-the-top ...read more.
It's Mariah Carey, most number one singles... Ever. Not to mention longest #1 song on US charts... Ever. An incredible vocal range expanding 5 octaves... Yes 5 octaves and an impossible whistle register. Cristina has maybe a 4 octave vocal range... Just saying. Continuously comes out with incredibly popular songs.
I'm not a fan of her, but I'm trying to be objective. So, I would say that she has a very powerful singing voice and she is a great performer. Young people could learn a lot from her.
Mariah Carey can resonate notes and break glass. Her ability is limitless. So powerful, versatile, and agile.
I bet Mariah is trash now for all those years when she was younger straining her voice with all those super super high notes - BreakFastBeast2005
10
Rhydian Roberts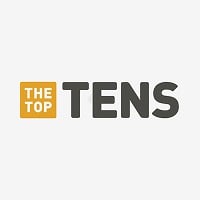 Rhydian James Roberts, known as Rhydian, is a classically trained Welsh baritone singer, musical theatre actor and television presenter.
Rob Halford of Judas priest has a much stronger voice than anyone on this list. He can reach 6 octaves. Why is he not on this list. He blows everyone on here out of the water. Before anyone tries to dispute this fact look up Judas priest dreamer deceiver. Your welcome
Freddie mercury is much better nobody has gotten higher vocals than him
Rhydian is a super person, with the most wonderful voice imaginable - he gives you goose bumps! Full of emotion, and can literally sing anything. He would make singing the telephone directory seem like a masterpiece.
A good singer but should be no where near the top. Pavarotti would drown his voice out on stage.
The Contenders
11
Luciano Pavarotti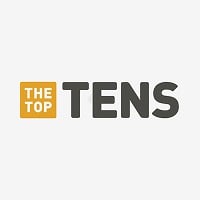 Luciano Pavarotti, Cavaliere di Gran Croce was an Italian operatic tenor who also crossed over into popular music, eventually becoming one of the most commercially successful tenors of all time.
This is the most powerful tenor in the world... It's a joke that he is not the first, let alone top 5...
Poor Luciano, he is the victim of the fact that the 9-15 year old membership of Top Tens has never heard of him. It's their loss, but suffice to say Pavarotti's vocal power exceeds that of any other human.
Most powerful? Pavarotti would blast Freddie Mercury and Michael Jackson clean off the stage. To be fair, he outweighed both of them together.
This poll is a farce! Pavarotti's voice is far more powerful than any other singer on this poll... in fact, more powerful than any other singer in the world, dead or alive.
12
Chester Bennington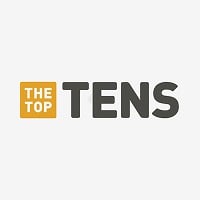 Chester Charles Bennington (March 20th, 1976 - July 20th, 2017) was an American musician, singer, songwriter and actor, best known for being the lead singer of Linkin Park. He also participated in side projects like Julien K and Dead By Sunrise. He committed suicide in 2017 after a period of depression. ...read more.
He's better than all the above!

Mariah Carey strained her voice
Chester screamed louder,longer and better than she and his voice wasn't strained.

Move him up to number 1 at least to make us SOLDIERS happy.
He needs to be first I don't care move an up
He deserves it the first doesn't
really like his preformance in Milton Keynes in song The Little Things Give you away, but anyway my favourite song from Linkin Park is What I've Done, where you can hear Chester's amazing voice - anlp
Chester has the most powerful singing voice I think I have ever heard, both physically and emotionally. I've never heard a singer have the ability to scream as much as he has and yet still make me all emotional (Breaking the Habit). He is incredibly skilled and has a super powerful voice that can impact so many people!
13
Carrie Underwood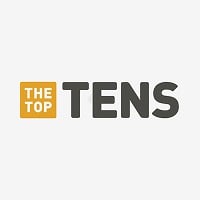 Carrie Marie Underwood is an American singer, songwriter, and actress. She rose to fame as the winner of the fourth season of American Idol, in 2005. Her debut album, Some Hearts, was released in 2005.
Carrie Underwood has a voice that is unparalleled in it's power both with the strength of her vocals but also the power of the emotions she injects into her music. Go see her performance of How Great Thou Art with Vince Gill and that is all the proof you will need. I have heard Carrie Underwood perform in person and I was absolutely blown away by the power in her voice while keeping it totally controlled without relying on any vocal tricks to stay on key. This woman can truly bring the house down. Amazing.
Natural talent
The most powerful voice of the century..bar none
Woo hoo
14
Adele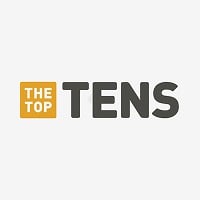 Adele Laurie Blue Adkins is an English singer and songwriter. Graduating from the BRIT School for Performing Arts and Technology in 2006, Adele was given a recording contract by XL Recordings after a friend posted her demo on Myspace the same year. She is best known with her international hit singles ...read more.
I love Adele! She has such an amazing voice!

She has raw talent and that is all she basically needs to win my vote.

Listened to Rolling in the deep and Set fire to the rain over and over and can't get bored of it.
Listen to Rolling in the Deep, Someone Like You, etc. She's amazing and she has such a powerful voice. Adele's voice is amazing and strong! She's definitely my favorite!
34? What!? Adele has surpassed any and all expectation. She's soulful, sultry, and has a powerful grace that is untouchable.
Her range is so amazing if you disagree listen to Hello now!
15
Bruce Dickinson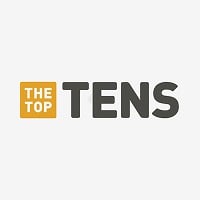 Paul Bruce Dickinson, known professionally as Bruce Dickinson, is an English musician, airline pilot, and broadcaster. He is most well known for being the lead singer in heavy metal band Iron Maiden and his solo career.
Oh my God, were talking about powerful voice, not who is your favourite. Bruce Dickson was the singer of IRON MAIDEN, he needs a powerful voice, because of the genre of his songs. He is famous because of his powerful scream, some people need to listen to one of his songs. Think about that.
Here some of his songs you can enjoy:
Hollowed be thy name
Fear of the dark
Dance of the death
Trooper

Thanks
The powerful scream you're talking about is in The Number Of The Beast. - Userguy44
David Phelps is pretty good but NOBODY comes close to this Dick
-inson
.
.
The guy from Symphony X is really gnikcuf good as well
If your talking about powerful voices, Bruce is definitely second. Can anyone tell me why Rob Halford isn't on this list?!
Powerful voices? And Bruce is not at least in top 3? If you are talking about powerful voices... You should listen to Hallowed be thy name, or any other Iron Maiden song.
16
Alicia Keys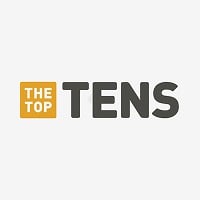 Alicia Augello Cook, known by the pseudonym Alicia Keys, is an American singer, songwriter, record producer, and actress.
Should def be on list. Talented. - Rosniac88
17
Ann Wilson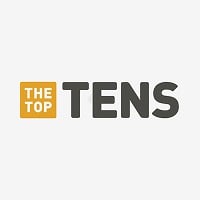 Ann Dustin Wilson is an American musician, best known as the lead singer and songwriter of the hard rock band Heart.
18
Johnny Gill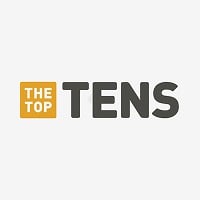 Johnny Gill started out as a solo artist in the 1980s, releasing two albums that didn't garner much attention. It was not until later, when Gill became a member of the r&b/pop group New Edition, that people started to take notice of his music and his talent. He went on to release his most successful ...read more.
This dude is the truth, you can't talk about powerful singers without mentioning Johnny Gill. - DaWyteNight
19
Josh Groban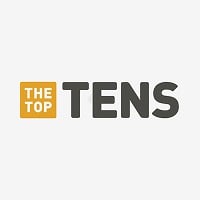 Joshua Winslow "Josh" Groban is an American singer, songwriter, actor, and record producer. His first four solo albums have been certified multi-platinum, and he was charted in 2007 as the number-one best selling artist in the United States, with over 22.3 million records.
Lennon and McCartney changed music forever. Very few people dispute that. But, this poll is about "powerful singing voices", not song writing or the ability to harmonize. Josh Groban however has an amazingly powerful voice. Everything he sings is pitch perfect and he always seems to have plenty of fuel to spare when he is belting out a song. He gets my vote.
he deserves #1 you raise me up he is very vey good
rhydian can be good but he can't race with josh groben

Josh Groban flows
Everybody's shows
His angelic voice DEFINES powerful. It defines amazing. It defines the best male voice ever. This man defines an angel sent down from heaven.
How could you listen to "Anthem" from Chess and not think he has the most powerful voice? Absolutely awesome! My goosebumps get goosebumps! - anetnut
20
Steve Perry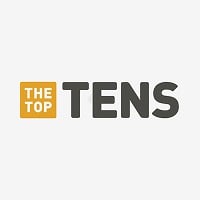 Stephen Ray "Steve" Perry is an American singer, songwriter, and record producer. He is known as the lead singer of the rock band Journey during their most commercially successful periods from 1977 to 1987 and again from 1995 to 1998.
Sorry Arnel fans, but Steve Perry was and is the greatest frontman journey has been blessed with. The mans voice touches the deepest part of your soul and leaves you in a beautiful trance that you never want to come out of! Listen to his song mother father and be blown away by his powerful range, and listen to his song WHEN YOU LOVE A WOMAN. This song will tug at your heart as you try to hold back your tears! SP is a god! - cutlets29
Steve is THE most powerful, passionate, emotionally moving singer in rock. There are hundreds of examples. In I Stand Alone when Steve sings "Take me in your heart" it is impossible not to. Listening to him is pure ecstasy. - CatAnna
Steve Perry is amazing. He has one of the best, if not the best voice ever. His voice is one I never get tired of and can recognize anywhere. Steve is the best at what he does. From the moment I first heard his voice I was hooked. There will never be another Steve Perry!
Steve Perry has the power to bring angels to their knees. His voice is mesmerizing, and so unique and with so much soul and passion it brings tears to your eyes. No one captures real emotions like Steve "The VOICE" Perry.
21
Jennifer Hudson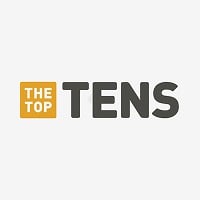 Jennifer Kate Hudson is an American singer, actress and spokesperson. She rose to fame in 2004 as a finalist on the third season of American Idol, coming in seventh place.
She is amazing!
Listen to 'I'm not living without you'
I will pray for all materials made of glass in your house.
I'm Just a young boy overwhelmed by notes.
This list is messed up.
Adele?
FORGET HER!
She had the most powerful voice among the other singers. Truly a powerhouse and can sing Anything!
145? Come on! With the movie Sing. She does voice over singing. Blew us away! Who made this list? I saw JLo on here. That's a joke right? Talk about auto tune. Britney spears? Lol and bruno Mars too, he's way too far down. Order is messed up bad.
To see rihanna higher than her is disappointing, rihanna can't even sing! - DaWyteNight
22
Nicole Scherzinger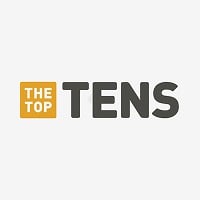 Nicole Scherzinger, born Nicole Prescovia Elikolani Valiente on June 29, 1978, is an American singer, songwriter, actress, dancer, and television personality . She first rose to fame as the lead singer of the pop/r&b group The Pussycat Dolls. In fact, Nicole was pretty much the only girl in the group ...read more.
Beautiful vocalist, great technique and controlling of her vocals. Outstanding results, lovely voice.
What the hell? Why are rihanna, j-lo, Britney spears and Cheryl cole higher than her? They can hardly even sing lol! And greats like Johnny Gill not even on the list? - DaWyteNight
23
James LaBrie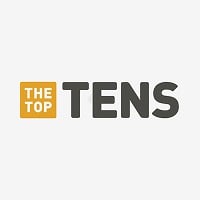 Kevin James LaBrie is a Canadian vocalist and songwriter, who is best known as the lead singer of the American progressive metal band Dream Theater.
James has a wide vocal range. He should be top 5 of all time.
24
Celine Dion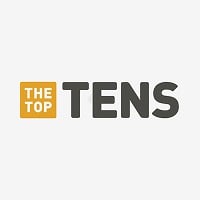 Céline Marie Claudette Dion is a Canadian singer and businesswoman. She is best known for her song "My Heart Will Go On", which is the main theme of the 1997 film Titanic, which was the first film to gross $1 billion at the box office.
I think she is the most powerful vocalist in the world.Even if she can't reach the first place, she should be in top ten!
I think Celine should be number one because she has got the most beautiful voice I have ever heard nobody can out sing her she blows everybody out of the water and she's just a really great and awesome person I wish I could meet her in person and go to one of her shows she as always been one of my favorites.
Amazing voice. Has been low profile lately due to her style of singing fading for awhile but is making a comeback. Has an excellent voice which can't be denied. By the way there are three people in the top five that I have never heard of including number one. : )
Awesome singer, with a very strong voice. Her throat can play any tune. When she sings in a higher voice she don't make mistakes like others do.
25
M. Shadows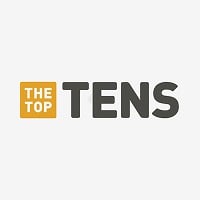 Matthew Charles Sanders, better known by his stage name M. Shadows, is an American musician, best known as the lead vocalist, songwriter and founding member of the American metalcore/alternative metal band Avenged Sevenfold.
His voice may not be the most beautiful, or the one with the widest range, but damn, you gotta give it to him, his voice is powerful, I believe that if he screamed right into my ear, the eardrum would explode.
M. Shadows should either be number one or not even be on the list it's the ultimate dissrespect to have him here with all these pop diva's and fake singers that autotune their voice. His voice is real his voice is one of a kind and no one can compete with M. Shadows or anyone in Avenged Sevenfold Period!
If anyone should be in the top five it's Matt. Because if his voice doesn't make you shake in your seat, no ones will.
Y the hell is this person so far below the list. He has a great voice and his words thrash you like metal. No need of any instruments back to his voice. Just his voice is enough for me to listen to him.
26
Ariana Grande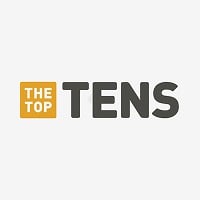 Ariana Grande-Butera, known professionally as Ariana Grande, is an American singer and actress. She was born on June 26th 1993 in Boca Raton, Florida to Joan Grande and Edward Butera. She is best known for her role as Cat Valentine on the Nickelodeon sitcom Victorious and its spin-off show Sam & Cat. ...read more.
Are you all kidding me. She should be the highest. #1 because her voice has so much more range and power than all of these... and not only that... IT ACTUALLY SOUNDS GORGEOUS. ANGELIC.
No other artist has ever made me care for music. I'm not a musician or singer, but when someone has the most incredible voice in the world, I will know
I found out the day I listened to Ariana. She is amazing. Y'all stoopid for choosing Adele over her...
Y'all stupid for choosing ANYONE over her.
I love her so much because I heard her voice so beautiful! and she got a longest note,most powerful voice
Lower than Britney Spears who barely sings live?! Ariana Grande sings while dancing live, has SO much talent, and can sing songs like the ones Whitney Houston and Mariah Carey have done! Ariana Grande's cover of Emotions by Mariah Carey has more views than the original!
Really, this far down? The girl spans 4 octaves, has so much power to her voice, hits semi-tones and whistle notes & is a massive chart topper in modern music.
27
Benjamin Burnley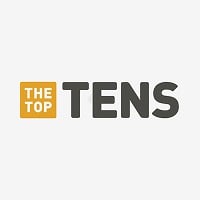 Benjamin Jackson Burnley IV is an American musician, composer, and producer, best known as the founder and frontman of the American rock band Breaking Benjamin.
Ben burnley has the mos powerful voice that I've ever breaking Benjamin is an amazing band and so is bens voice it's very powerful
How come Ben is at 23? Must be a bad dream or something.. Oh well. Gotta say Ben is such a talanted genius musician singer with a beast voice very very deep sometimes and so powerful, I can never stop listening to bens voice to be honest.. Its TOO god damn addicting.
Ben Burnley's voice is unparalleled. And combined with his songwriting skills, makes for the ultimate male vocalist, who should be ranked much higher!
His voice is so smooth, but he can scream (or yell if you prefer). He has such a large range that he can sing almost anything.
28
Avril Lavigne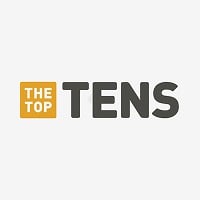 Avril Ramona Lavigne is a Canadian–French singer-songwriter and actress. By the age of 15, she had appeared on stage with Shania Twain; by 16, she had signed a two-album recording contract with Arista Records worth more than $2 million.
She should be at number 1 because she's the best damn singer in the world... Why so down? Not fair
She has such a range of voice, and an awesome singer!
Avril has a VERY powerful voice if you listen to what th hell, wish you were here and how does it feel
And I'm with you! She deserves to be in the top ten! Also her voice is inviting so peopl wnna copy it but they can't
29
Luther Vandross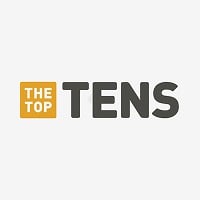 Luther Ronzoni Vandross Jr. was an American singer, songwriter and record producer. Throughout his career, Vandross was an in-demand background vocalist for several different artists.
Crazy crazy crazy. He is definitely thought of as one of most versatile singers ever. Most certainly powerful. - Rosniac88
How is he not already on the list?
30
Sarah Geronimo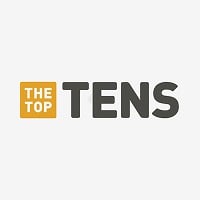 Sarah Asher Tua Geronimo aka Sarah Geronimo or Sarah G. is a world class and multi-talented Filipino singer, actress, dancer, record producer, model, host, coach/judge, commercial/product endorser and tv personality . She can also draw and plays the piano. Sarah is popularly known as the one and only ...read more.
Sarah G. Is the most phenominal artist in asia. She received thousands of awards locally and internationally. She's not only a diva but a role model for all teens and all ages.
She is truly amazing in whatever she do. She totally excel, despite of her success, she continue to strive and learn new things which only shows her passion. In addition to becoming the best in her craft, her perseverance and humility drives her a long way that made her fans love her most. Totally inspiring!
She got addicted fans worldwide proving her greatness in inspiring others through her voice and talents.
A very talented woman. She can sing wonderfully and dance gracefully. Absolutely awesome artist.
31
Beyonce Knowles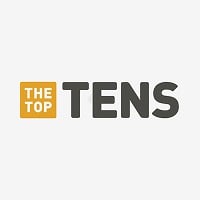 Beyoncé Giselle Knowles-Carter, is an American singer and actress, who started out in the popular pop/r&b girl group Destiny's Child. They had multiple top 5 hits such as "No, No, No", "Say My Name", "Bills, Bills, Bills", "Survivor", "Independent Women", "Bootylicious", and "Jumpin', Jumpin" from ...read more.
She's the new modern voice of singing. It's also good to keep in mind that she sings while performing rigorous dance moves yet still sounding the same! It's amazing. She always sings live too!
Just saw her in Belgrade, and it was stunning. Definitely irreplaceable, and the most powerful voice I've ever heard in my life. Long live Beyonce!
She has it all! Her voice is in a perfect control she never missed a note. I can't belive that gaga, rihanna and minaj are in this list... #BEYHIVE!
Why is beyonce so down! She should be on top 10 please just listen to love on top... She is amazing this girl
32
Ian Gillan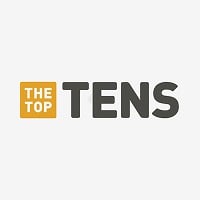 Ian Gillan is an English singer and songwriter. He originally found success as the lead singer and lyricist for Deep Purple, and the original singer on the rock opera concept album Jesus Christ Superstar by Andrew Lloyd Webber, where Gillan had the leading role (Jesus Christ).
One of the most powerful vocalists of all time, very strong!
3rd place for him
33
Andrea Bocelli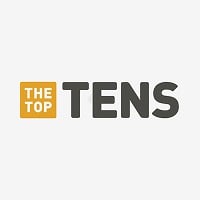 Andrea Bocelli is an Italian classical crossover tenor, recording artist, and singer-songwriter. Born with poor eyesight, he became permanently blind at the age of 12 following a football accident.
This guy os an amazing opera singer however opera is a love or hate affair so for that reason unless you are well cultured and into everytype of music then you probably would not listen much to this guy!
Bocelli is not an opera singer, he is Classical Crossover.
Should be #1
34
James Ingram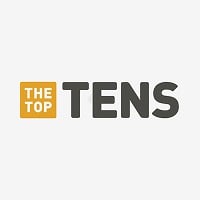 Great singer. His vocals on 'We are the world' were mind blowing. - chipower
Solid singer. His vocals on "We are the world" were amazing.
Greatest male R&B singer ever. Had a voice to die for.
35
Matt Barlow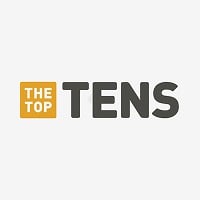 Matthew 'Matt' Barlow is an American heavy metal singer and police officer. He was the lead singer for Iced Earth in the 1990s and 2000s. He is currently the lead singer for Ashes of Ares. After the September 11 terrorist attacks Matt Barlow decided to become a police officer and contribute to the "real ...read more.
This is really a powerful voice.Most of the singers above Matt don't actually have powerful voices - this list is again a list of people's favorite singers, meaning the most popular singers. How exactly the thin voice of Michael Jackson is more powerful than Pavarotti, Matt Barlow, Bruce Dickinson, Dio, Hansi Kursch, Aretha Franklin, and many more? - Metal_Treasure
36
Ronnie James Dio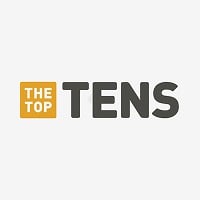 Ronnie James Dio (born Ronald James Padavona; July 10, 1942 – May 16, 2010) was an American heavy metal singer, songwriter and musician. He fronted and/or founded numerous groups including Elf, Rainbow, Black Sabbath, Dio and Heaven & Hell. He is credited with popularizing the "metal horns" hand gesture ...read more.
Dio has one of the most controlled and powerful voices Metal. Since Metal is one of the more technical (and misunderstood) genres of music I believe Dio should be way higher on this list.

Of all the singers on this list Dio is either the best, or the second best (Freddy Mercury is also one hell of a vocalist).

But to be honest, I can't even take this list seriously. I mean, Gaga on number 19? Really? As an artist she deserves respect but as a vocalist she sure doesn't belong on a list of most POWERFUL singing voices.
Ronnie James Dio, the most powerful voice in metal, at 13?
Listen to Heaven and Hell and tell me why isn't he on the top of the list. Other guys that deserve to be higher are Freddie Mercury, Myles Kennedy and Steve Perry(Aw, c'mon! You may not like him but he does have a great voice. )

Some guys that deserve to be on this list are Roger Daltrey and Paul Rodgers(Really Great voices. Belong in the top 10. But never given the credit they deserve. )
I have never heard a more powerful voice than Ronnie James Dio! I can never get enough of any of his music mostly because of his voice! For those who don't like him there is definitely something wrong with your ears!
omg! Dio's voice has twice the power of any of these ppl. jst listen to him and think how long he's been singing!
37
Kelly Clarkson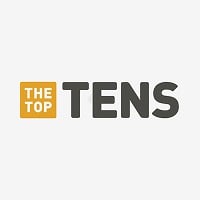 Kelly Brianne Clarkson is an American singer, songwriter and children's book author. She rose to fame in 2002 after winning the inaugural season of the television series American Idol, which earned her a record deal with RCA Records. Clarkson's debut single, "A Moment Like This", topped the US Billboard ...read more.
Kelly Clarkson is my favorite singer of all time. She is an amazing singer and songwriter. She deserves way more recognition than she is given. Her Thankful album really shows her vocal range. So does Meaning of Life and Breakaway. All in all, she is just an amazing singer and truly underrated.
She literally BLEW me away with her song 'Heartbeat song'. Those notes were sang perfectly with her beautiful voice!
Why is Kelly being mentioned all the way down at 69? She's far better than most of the singers in the top 20. This awful ranking does her and incredible injustice. She sings with such power and her range is incomparable to most. In my opinion, the first and best American Idol so far.
Sings with powerful without singing loud, that's a gift. Few can match the whisper power.
38
Barbara Streisand
She is older so has had a lot of time to develop her voice. She has an incredible voice! List to some of her old stuff and yoh will stunner
Most fabulous artist ever
Classic power. - Rosniac88
THE BEST SINGER TO EVER GRACE THE PLANET. PERIOD.
39
Janis Joplin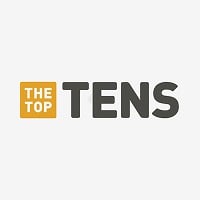 Janis Joplin (1943-1970) was an American singer who rose to fame as the main singer of acid band Big Brother and the Holding Company. She was known for her eccentric hippie style and psychedelic rock music.
Janis is the best female singer of all time. Powerful voice.
She lived her songs on the stage..
The only reason she isn't no. 1 in this list is because you have not seen her perform. Listen to her and you will the fire burning inside you.
The one and only; Janis Joplin, The Queen of Rock n Roll
40
Britney Spears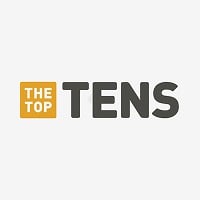 Britney Jean Spears (born December 2, 1981) is an American singer and actress who was born in McComb, Mississippi, and grew up in Kentwood, Louisiana. She performed acting roles in stage productions and television shows like "The Mickey Mouse Club" as a child before signing with Jive Records in 1997 ...read more.
Britney Spears doesn't have a powerful singing voice but she has very good songs though.
Oh, please tell me this was added by a troll. Britney Spears and. Powerful do not go in the same sentence. Her voice is pure autotune. - 3DG20
No way man. This is so wrong on so many levels. She is not synonymous with power at all. - Rosniac88
She's awesome. Plain, flat-out awesome
41
Graham Bonnet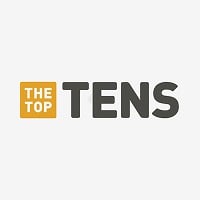 Graham Bonnet is an English rock singer and songwriter. He has recorded and performed as a solo artist and as a member of several hard rock and heavy metal bands including Rainbow, the Michael Schenker Group, Alcatrazz, and Impellitteri.
Graham Bonnet is a very very good singer with amazingly powerful voice.
Have a listen to Rainbow, Alcatrazz or Michael Schenker Group and you'll see.
Can't believe he wasn't even on this list! He should be in top 5.
One of the loudest voices ever (Rainbow - All night long) - Metal_Treasure
Top 5 material at least!
42
Teddy Pendergrass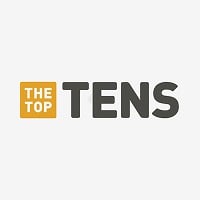 Theodore DeReese Pendergrass was an American singer–songwriter and composer. He first rose to fame as lead singer of Harold Melvin & the Blue Notes in the 1970s before a successful solo career at the end of the decade.
43
Lzzy Hale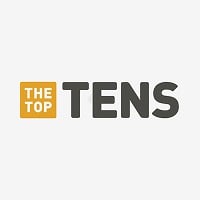 Elizabeth Mae "Lzzy" Hale is an American singer, songwriter, and musician. She is best known as the lead singer and rhythm guitarist of the American hard rock band Halestorm, which she co-founded in 1997.
Her range and vocal capabilities are not human! She's amazing and I love her!
She is an amazing artist. I swear she has like 6 octave ranges. You must see her live!
44
Hansi Kürsch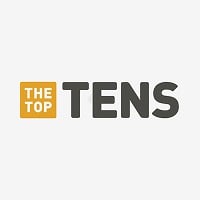 Hansi Kürsch, born Hans Jürgen Kürsch, is the lead singer, lyricist, co-composer and bassist for German power metal band Blind Guardian . Heavily influenced by Freddie Mercury, he creates a huge choir effect by overdubbing his own voice multiple times in complex, overlapping vocal harmonies. He records ...read more.
Hansi Kursch of Blind Guardian should be in the top 10. This list is biased as all Hell because people who listen to Pop music have never even heard of Hansi. This is so wrong.
45 Joe
46
Charise Pempengco
Charice has so far sang covers of some great singers. She did not only give justice to the songs, she slayed them. She would always put something personal, her own identity, to the song and make it her own. Because of her powerful voice, she is capable to being creative in her singing. Her original songs are also covered by other singers. I still have to wait, however, for a singer who could actually sing "As Long As You're There" --a Glee original song-- and hit the extremely high and low notes like Charice did. I still have to wait for another singer who could sing Charice's upbeat songs live like Pyramid Remix and I Love You Remix without having to grasp for breath and still manage to smile to the audience. She's got really incredible sets of pipes! I'm looking forward to listening to her live singing of her new songs like Before It Explodes, Louder, One Day, Lost The Best Thing because, again, these will show her vocal power with the appropriate emotions shown in her ...more
For a female performance, no doubt Charice does the job and should be number one. See self titled album. Although, this poll isn't very accurate. Most of these claims are more opinions rather than fact. Why not measure their voices to see how powerful they really are. I know we have machines that can measure them. More importantly, the person who has the most powerful voice doesn't mean he or she is the best. I'd look for the "goose bump factor", range, power, control, crispness and emotion. But I think the "goose bump factor" is all you need- humans have this that acts as a biological sensor much like a 6th sense which tells us that what we're sensing is awesome. I call this the "endorphin effect". Try listening to Charice live or blast the volume out if you want to experience what I'm talking about. Once you do, then you'll understand. Remember "Goose Bump Factor"!
She is Oprah's MOST TALENTED GIRL and David Foster called her a LASERBEAM, try searching her over the youtube and you'll agree with what Ellen de Generes said that "YOU WILL BE BLOWN AWAY" because truly among the singers here on the list SHE HAS THE "MOST" POWERFUL SINGING VOICE! SHE'S NO. 1 THE BEST AMONG THE REST!
She has an AMAZING voice and shes so young which is even more amazing. I love how strong and powerful her voice is and I loved the song pyramid. I love how she does her covers by adding a lil bit of her own personality to them. She is an amazing singer with a powerful and beautiful voice.
47
Christina Aguilera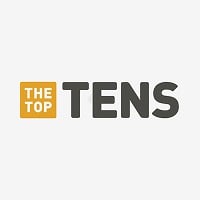 Christina María Aguilera is an American singer, songwriter, and record producer, best known for songs such as "Beautiful", "Genie In A Bottle", "Fighter", "Hurt", "Dirrty", "Your Body", "Lady Marmalade", "Reflection", "I Turn To You", "Come On Over Baby (All I Want Is You)" "What A Girl Wants" and ...read more.
Very very good singer! And she kills it when she sings! Her voice is very very likable and Christina is so beautiful! Her hit genie in a bottle really had a female lead! So does Your Body. And she also expresses a lot of things in her songs such a Circle and Woohoo! Wish this amazing powerful singer good luck with her Career! Keep singing! Woohoo
Honestly #19 is SO not good for this singer. Sure she has messed up before, who doesn't. But there is no arguing that this young artist has one of the ABSOLUTE BEST and STRONGEST voices in the industry today.
Man, nobody holds a candle to her. Best female singer ever! If I could sing like anybody, Christina would be it.
Christina Aguilera is an inspirational person and she has an amazing voice! She can sing live extremely well and can hit the most unbelievable notes! She had definitely got one of the most powerful voices in history!
48
James Hetfield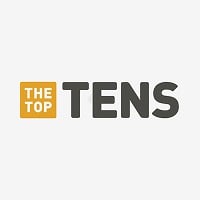 James Alan Hetfield was born on August 3, 1963. He is an American musician, singer and songwriter known for being the co-founder, lead vocalist, rhythm guitarist and main songwriter for the American heavy metal band Metallica.
Metallica 4 eva, listen to nothing else matters, mama said, low mans lyric, one, fade to black and the day that never comes and you will see that he has an amazing voice. - dragon13304
Not really powerful like Bruce Dickinson, but he has powerful voice - zxm
Memory remains, fuel, one, etc. - EliHbk
49
Meat Loaf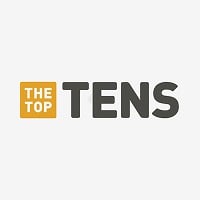 Michael Lee Aday, better known by his stage name Meat Loaf, is an American musician, singer, songwriter, record producer, and actor. He is noted for his powerful, wide-ranging operatic voice and theatrical live shows.
One of the Best rock artists of all time with such amazing passion for his art. He has one of the most successfully selling albums of all time (Bat Out of Hell)and still making albums today. What a legend.
Don't agree with placement. Under some auto tuners? SMH. He is all powerhouse. - Rosniac88
50
Tamer Hosny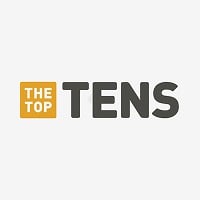 The most powerful voice ever! I love you Tamer! - anony
Obviously Tamer, he is the best and has a very poqwerful voice!
PSearch List