David Archuleta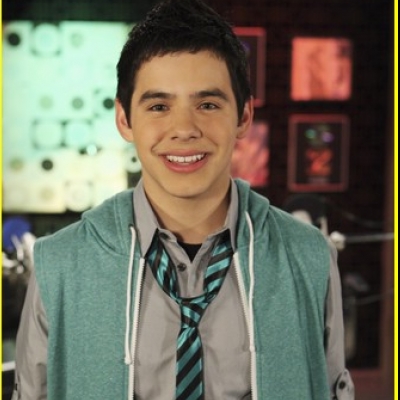 Uploaded by Selfiefan68
Info
David James Archuleta is an American singer-songwriter, musician, and actor. At ten years old, he won the children's division of the Utah Talent Competition leading to other television singing appearances.
Comments
Top
Popular
Newest
I have been a fan of him since American Idol. It has always been my dream to meet him, and I got to fulfill that dream before he went on his mission, the very last concert he had actually. When he performs live, it sends chills down your body. Seeing his videos on youtube of him singing live, and actually seeing it is so different. He has been through a lot, but he still cares deeply about his fans. He is the most genuine, amazing person in the whole world. He has changed my life, as well as other's I'm sure. You would have never guessed that he has gone through having vocal paralysis, because he's just as strong as ever before. I could not be more proud of him and I am so proud to be able to call myself an Archie.
Amazingly talented... Knocks your socks off live.. No sounds that good live. Does beautiful renditions of patriotic songs, and his renditions of Christmas songs will give you chills!
He has an amazing voice! Like with every song he sings, he brings it alive and he makes them more meaningful.. When he covers a song or if it was a song he used in idol, he makes them more memorable and he gives it his own special touch.. Regardless if it's the smallest touch.. He makes me want to sing along and mean every word. He's one of the best and most definitely one in a million.. That's why I adore him for who he is and what he represents.. David, you are amazing! Don't forget that! #archangel4life!
In all my years of listening to music and some incredibly gifted singers, I have never heard a voice quite so beautiful, powerful, soothing, uplifting, inspiring and moving as David Archuleta's voice in song. He is truly a powerhouse as a performer and storyteller. So very unique and magical in his interpretation of music. A phenomenal gift.
David is one of those artists that is better live than in his studio recordings. He has such an incredible gift, to take you on a journey with just his talent. When you hear/watch him, you are taken to another place (I like to call "heaven" haha). David has a powerful voice that he uses so intelligently - he knows when to hold back the power, and give you soft and gentle, and then he knows when to lay it on thick! He's a brilliant artist.
David is an amazing singer and leaves me in awe. Can't get enough of him, he puts his touch on any song he sings and you end up loving his versions more than the original artists. Davids original songs are underrated, his lyrics are very intelligent and leave you thinking about the different meanings they portray. David is wise beyond his years and is a role model for any age.
Exceptionally talented very underrated artist. He is a must see in a live setting. I thought he was great on Idol but nothing prepared me for when I actually heard him live in concert. Now I know what Simon heard when I saw the expression on his face when he listened to David sing on the show. Hearing him on T.V. Does not do him justice. Beautiful voice amazing live.
One of those extremely rare gems who sounds as good if not better live as he does recorded. David is a must-see live performer for all the energy and passion, not to mention flawless vocals, he puts into a show. I've seen him three times and I'll continue to see him whenever he's in my area, and continue to support him in all he does. I'm a definite fan for life.
David Archuleta's voice goes from soft to extremely powerful. At a VIP I heard him without a mic and when he hit the first strong part of the lyrics it was like he knocked the breath out of us - I heard my whole row go unnhh in a forceful exhale. Part of his vocal power may be because he has one partially paralyzed and underdeveloped small vocal cord and the other amazingly grew wider to reach the small one so he could sing again after his vocal paralysis. His voice is gorgeous and strong.
I heard David sing in a VIP with no mike from 10 feet away and when he sang the first big note it was like it knocked the breath out of my whole row - I still remember the sound of us all audibly exhaling at once. And he's got the other power too, the power to make you feel what he's singing. Very visceral and emotional.
The most talented young singer I've ever seen in my 40 years of life. He writes, sings, plays instruments, dances around stage everywhere. He can sing in any genres including pop, pop/rock, rock, jazz, patriotic, inspirational, Spanish. I dropped my jaw when I heard his singing with Mormon Tabernacle Choir.
David has a very pure, powerful singing voice. I've attended his concerts and most times he sings so perfectly I sit amazed, thinking how can someone sound better singing live than on a record. But that's how it is with David. I also love that I can always not only understand what he's singing, but can also feel what he's singing.
The most angelic voice on earth! Singing from his heart sharing his God given talent with the world!
The power of David Archuleta's voice is its ability to move people. His connection to any song he sings is what in turn allows his listeners to "get" the song, feel it in their hearts. It is powerful stuff! He is a rare singer who sounds so much better live! He never disappoints.
This young Man sounds better live than on his CD. Most artists out there cannot say that. Unfortunately the radio stations in the US only play artists that need autotune. Sad that someone as good as David isn't being heard by the masses. He is just so AMAZING!
He's got the voice and knows how to use it well unlike others. Actually he's got one of the best voices today really. And he never fails to leave it all on the stage. His energy when he sings just clearly shows. He doesn't need any backup dancers or Auto-Tune.
The power in David's voice is both jaw-dropping and exhilarating... Strong and soothing at the same time... Especially LIVE. His performances command attention and stirs emotions without any diva-like attitude or fancy stage accompaniments whatsoever... Just him and his music.
David's voice soars above the rest. Listen to Christmas From The Heart, his rendition of Ave Maria is breathtaking, unlike any other. Listen to his live performance of Fields Of Gold, it will bring tears to your eyes. David is an amazingly gifted young man, who only keeps getting better with time.
David is awesome and brilliant singer. He can take a simple song and sing it in a way that it will either bring you to tears or make you smile with happiness. David has all the goods to deliver and he always delivers.
He's been described as a "Crooner" with exceptionally talented vocals and always in perfect pitch form can deliver a song with so much emotion he can make you cry or feel joy, someone with such a giving heart who loves his fans would work tirelessly to always give his "Best", no one could ever compare to David's unique sound and hearing him live is an experience you would always remember, his voice can soar high and is never autotuned, I get goosebumps just thinking about it.
David Archuleta has a very powerful voice. His live performances are just stunning! He sings with such passion and puts his heart into it every time he's on stage! Such a talented young man!
David Archuleta is amazing! I love his voice... He is such a talented singer/songwriter. His latest album "The Other Side of Down" is so good! And David is amazing on tour... His concerts are so much fun... I feel blessed to be one of his fans.
Listening to David sing is like eating Better Than Sex Chocolate cake... His voice is so pure and velvety. He truly makes love to every song he sings. If you haven't seen him perform live you haven't heard or seen the best singer on this planet. I came away from his concert in Stroudsburg, PA, and all I could do was shake my head and say the man has HOLY DEMONS INSIDE OF HIM... IT IS TRULY A DIVINE PRESENCE IN WHATEVER GENRE HE SINGS AND HE CAN SING IT ALL... EVEN THE PHONE BOOK AS RANDY WOULD SAY.
David leaves it all on the stage every performance. His charisma, charm and voice are so powerful it leaves an ache in your heart a tear in your eye. David you're fabulous the stage is where you belong. Please! Stay, as long as you like, your fans don't mind one bit... WE CAN'T GET ENOUGH!
David Archuleta has the most beautiful voice I have ever heard! His live concerts are not to be missed.. He puts so much passion and meaning into each & every performance. He makes you feel the song. I have seen him live many times and each time, I leave in awe. His voice resonates throughout the venue! Just beautiful!