Singers with the Most Powerful Singing Voice
The Contenders: Page 2
21
Luciano Pavarotti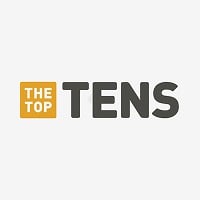 Luciano Pavarotti, Cavaliere di Gran Croce was an Italian operatic tenor who also crossed over into popular music, eventually becoming one of the most commercially successful tenors of all time.
Poor Luciano, he is the victim of the fact that the 9-15 year old membership of Top Tens has never heard of him. It's their loss, but suffice to say Pavarotti's vocal power exceeds that of any other human.
Most powerful? Pavarotti would blast Freddie Mercury and Michael Jackson clean off the stage. To be fair, he outweighed both of them together.
This is the most powerful tenor in the world... It's a joke that he is not the first, let alone top 5...
Opera requires powerful voice. - zxm
V 7 Comments
22
Steve Perry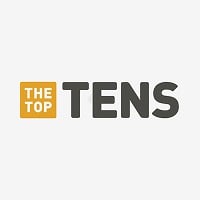 Stephen Ray "Steve" Perry is an American singer, songwriter, and record producer. He is known as the lead singer of the rock band Journey during their most commercially successful periods from 1977 to 1987 and again from 1995 to 1998.
Sorry Arnel fans, but Steve Perry was and is the greatest frontman journey has been blessed with. The mans voice touches the deepest part of your soul and leaves you in a beautiful trance that you never want to come out of! Listen to his song mother father and be blown away by his powerful range, and listen to his song WHEN YOU LOVE A WOMAN. This song will tug at your heart as you try to hold back your tears! SP is a god! - cutlets29
Steve is THE most powerful, passionate, emotionally moving singer in rock. There are hundreds of examples. In I Stand Alone when Steve sings "Take me in your heart" it is impossible not to. Listening to him is pure ecstasy. - CatAnna
Steve Perry is amazing. He has one of the best, if not the best voice ever. His voice is one I never get tired of and can recognize anywhere. Steve is the best at what he does. From the moment I first heard his voice I was hooked. There will never be another Steve Perry!
Love his voice. Another icon of powerful, immaculate vocals. He rocks. - Rosniac88
V 10 Comments
23
Phil Collins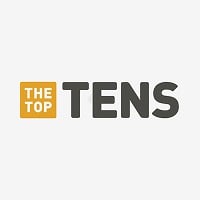 Philip David Charles "Phil" Collins is an English singer-songwriter and musician, who has also worked as a record producer and actor.
His voice is incredible. - PlanetDeadwing
He have a honest voice!
Great voice
24
Adam Gontier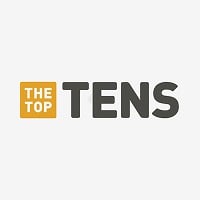 Adam Wade Gontier is a Canadian musician and songwriter. He is the lead singer, rhythm guitarist and main songwriter for Saint Asonia, but is best known as the former lead singer, rhythm guitarist and main songwriter of the Canadian rock band Three Days Grace.
He has a God given angelic voice. I listen to him everyday.
You've got to be kidding me O.O
Adam no. 42?
25
Carrie Underwood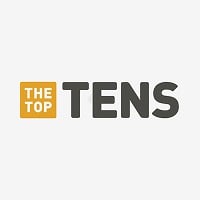 Carrie Underwood has a voice that is unparalleled in it's power both with the strength of her vocals but also the power of the emotions she injects into her music. Go see her performance of How Great Thou Art with Vince Gill and that is all the proof you will need. I have heard Carrie Underwood perform in person and I was absolutely blown away by the power in her voice while keeping it totally controlled without relying on any vocal tricks to stay on key. This woman can truly bring the house down. Amazing.
The most powerful voice of the century..bar none
26
James LaBrie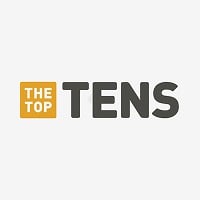 Kevin James LaBrie is a Canadian vocalist and songwriter, who is best known as the lead singer of the American progressive metal band Dream Theater.
James has a wide vocal range. He should be top 5 of all time.
27
Chris Cornell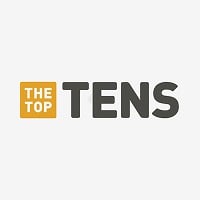 Chris Cornell was an American rock musician and singer-songwriter, best known as the lead vocalist, primary songwriter and rhythm guitarist for Seattle rock band Soundgarden and as former lead vocalist and songwriter for the supergroup Audioslave. He died on May 17, 2017.
28
M. Shadows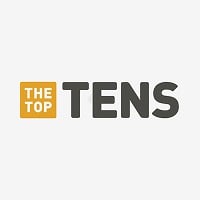 Matthew Charles Sanders, better known by his stage name M. Shadows, is an American musician, best known as the lead vocalist, songwriter and founding member of the American heavy metal band Avenged Sevenfold.
His voice may not be the most beautiful, or the one with the widest range, but damn, you gotta give it to him, his voice is powerful, I believe that if he screamed right into my ear, the eardrum would explode.
M. Shadows should either be number one or not even be on the list it's the ultimate dissrespect to have him here with all these pop diva's and fake singers that autotune their voice. His voice is real his voice is one of a kind and no one can compete with M. Shadows or anyone in Avenged Sevenfold Period!
If anyone should be in the top five it's Matt. Because if his voice doesn't make you shake in your seat, no ones will.
When he sings, he uses a lot of power. That's why he is one of my favorite singers - zxm
V 5 Comments
29
Barbara Streisand
She is older so has had a lot of time to develop her voice. She has an incredible voice! List to some of her old stuff and yoh will stunner
Most fabulous artist ever
Classic power. - Rosniac88
THE BEST SINGER TO EVER GRACE THE PLANET. PERIOD.
30
Benjamin Burnley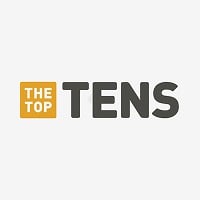 Benjamin Jackson Burnley IV is an American musician, composer, and producer, best known as the founder and frontman of the American rock band Breaking Benjamin.
Ben burnley has the mos powerful voice that I've ever breaking Benjamin is an amazing band and so is bens voice it's very powerful
How come Ben is at 23? Must be a bad dream or something.. Oh well. Gotta say Ben is such a talanted genius musician singer with a beast voice very very deep sometimes and so powerful, I can never stop listening to bens voice to be honest.. Its TOO god damn addicting.
Ben Burnley's voice is unparalleled. And combined with his songwriting skills, makes for the ultimate male vocalist, who should be ranked much higher!
Should be at least in 20-10 space

Listen to So Cold, Diary of Jane, Sooner or Later, Rain (2005), Breath, Polyamorous, Skin, Medicate all of those song and tell me if you can't sing them exactly the same as Ben did
Impossible

Breaking Benjamin Live On m/
V 5 Comments
31
Aretha Franklin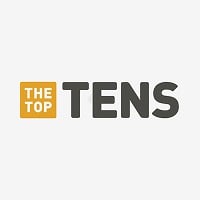 Aretha Louise Franklin (born March 25, 1942) is an American singer–songwriter and musician. Franklin began her career singing gospel at her father, minister C. L.
Queen of soul. She sang for president and he cried. Was moving. No rivals. Need separate categories here. These don't mix well on 1 list. Bad comparisons. - Rosniac88
I'm sorry but come on just listen to think and you'll change sour mind
She at least is in the top 3!
Why is Aretha Franklin not top of the most powerful singing voice list?
Just listen to 'think' or 'say a little prayer for you'.
V 1 Comment
32
Kelly Clarkson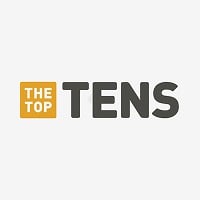 Why is Kelly being mentioned all the way down at 69? She's far better than most of the singers in the top 20. This awful ranking does her and incredible injustice. She sings with such power and her range is incomparable to most. In my opinion, the first and best American Idol so far.
Sings with powerful without singing loud, that's a gift. Few can match the whisper power.
I love you. YOUR VOICE inspires me. You're the best singer ever! If you only knew how much I love your voice Kelly.
Who the heck with pathetic sense of music has invented this ridiculous list...Just look at the initial and laughable fews... seriously Christina Aguillera and some below mediocre singers better than Kelly in terms of intensifying and powerful voice...Give me a break...
33
Charise Pempengco
Charice has so far sang covers of some great singers. She did not only give justice to the songs, she slayed them. She would always put something personal, her own identity, to the song and make it her own. Because of her powerful voice, she is capable to being creative in her singing. Her original songs are also covered by other singers. I still have to wait, however, for a singer who could actually sing "As Long As You're There" --a Glee original song-- and hit the extremely high and low notes like Charice did. I still have to wait for another singer who could sing Charice's upbeat songs live like Pyramid Remix and I Love You Remix without having to grasp for breath and still manage to smile to the audience. She's got really incredible sets of pipes! I'm looking forward to listening to her live singing of her new songs like Before It Explodes, Louder, One Day, Lost The Best Thing because, again, these will show her vocal power with the appropriate emotions shown in her ...more
For a female performance, no doubt Charice does the job and should be number one. See self titled album. Although, this poll isn't very accurate. Most of these claims are more opinions rather than fact. Why not measure their voices to see how powerful they really are. I know we have machines that can measure them. More importantly, the person who has the most powerful voice doesn't mean he or she is the best. I'd look for the "goose bump factor", range, power, control, crispness and emotion. But I think the "goose bump factor" is all you need- humans have this that acts as a biological sensor much like a 6th sense which tells us that what we're sensing is awesome. I call this the "endorphin effect". Try listening to Charice live or blast the volume out if you want to experience what I'm talking about. Once you do, then you'll understand. Remember "Goose Bump Factor"!
She is Oprah's MOST TALENTED GIRL and David Foster called her a LASERBEAM, try searching her over the youtube and you'll agree with what Ellen de Generes said that "YOU WILL BE BLOWN AWAY" because truly among the singers here on the list SHE HAS THE "MOST" POWERFUL SINGING VOICE! SHE'S NO. 1 THE BEST AMONG THE REST!
My God her voice is so amazing! I can't imagine! Did anyone see her performance on GLEE! So wonderful
V 18 Comments
34
Beyonce Knowles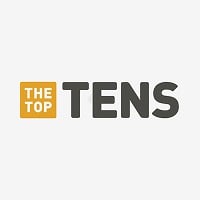 Beyoncé Giselle Knowles-Carter, is an American singer and actress, who started out in the popular pop/r&b girl group Destiny's Child. They had multiple top 5 hits such as "No, No, No", "Say My Name", "Bills, Bills, Bills", "Survivor", "Independent Women", "Bootylicious", and "Jumpin', Jumpin" from ...read more.
She's the new modern voice of singing. It's also good to keep in mind that she sings while performing rigorous dance moves yet still sounding the same! It's amazing. She always sings live too!
Just saw her in Belgrade, and it was stunning. Definitely irreplaceable, and the most powerful voice I've ever heard in my life. Long live Beyonce!
She has it all! Her voice is in a perfect control she never missed a note. I can't belive that gaga, rihanna and minaj are in this list... #BEYHIVE!
Consistent powerful controlled voice even while dancing.
V 11 Comments
35
Ronnie James Dio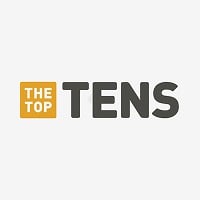 Ronnie James Dio (born Ronald James Padavona; July 10, 1942 – May 16, 2010) was an American heavy metal singer, songwriter and musician. He fronted and/or founded numerous groups including Elf, Rainbow, Black Sabbath, Dio and Heaven & Hell. He is credited with popularizing the "metal horns" hand gesture ...read more.
Dio has one of the most controlled and powerful voices Metal. Since Metal is one of the more technical (and misunderstood) genres of music I believe Dio should be way higher on this list.

Of all the singers on this list Dio is either the best, or the second best (Freddy Mercury is also one hell of a vocalist).

But to be honest, I can't even take this list seriously. I mean, Gaga on number 19? Really? As an artist she deserves respect but as a vocalist she sure doesn't belong on a list of most POWERFUL singing voices.
Ronnie James Dio, the most powerful voice in metal, at 13?
Listen to Heaven and Hell and tell me why isn't he on the top of the list. Other guys that deserve to be higher are Freddie Mercury, Myles Kennedy and Steve Perry(Aw, c'mon! You may not like him but he does have a great voice. )

Some guys that deserve to be on this list are Roger Daltrey and Paul Rodgers(Really Great voices. Belong in the top 10. But never given the credit they deserve. )
I have never heard a more powerful voice than Ronnie James Dio! I can never get enough of any of his music mostly because of his voice! For those who don't like him there is definitely something wrong with your ears!
Dio belongs at the top. 29 won't do.
V 7 Comments
36
Jessie J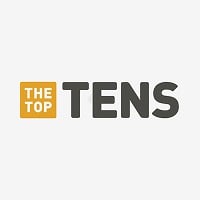 Jessica Ellen Cornish, better known by her stage name Jessie J, is an English singer and songwriter. Born and raised in London, she began her career on stage, aged 11, with a role in the West End musical Whistle Down the Wind.
Her boice incredibly powerful! That note she hit singing with Angie in American Idol! Oh my Lord!
One of the best debiutant in world music last month, she's have such a wonderwull voice, this technic! Ogh it's amazing
V 2 Comments
37
Ian Gillan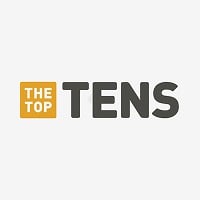 Ian Gillan is an English singer and songwriter. He originally found success as the lead singer and lyricist for Deep Purple, and the original singer on the rock opera concept album Jesus Christ Superstar by Andrew Lloyd Webber, where Gillan had the leading role (Jesus Christ).
One of the most powerful vocalists of all time, very strong!
3rd place for him
38
Jennifer Hudson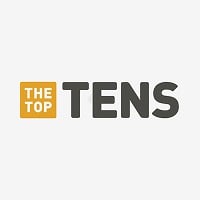 Jennifer Kate Hudson is an American singer, actress and spokesperson. She rose to fame in 2004 as a finalist on the third season of American Idol, coming in seventh place.
She had the most powerful voice among the other singers. Truly a powerhouse and can sing Anything!
145? Come on! With the movie Sing. She does voice over singing. Blew us away! Who made this list? I saw JLo on here. That's a joke right? Talk about auto tune. Britney spears? Lol and bruno Mars too, he's way too far down. Order is messed up bad.
39
Matt Barlow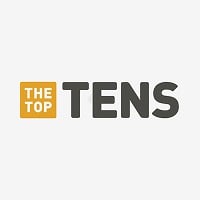 Matthew 'Matt' Barlow is an American heavy metal singer and police officer. He was the lead singer for Iced Earth in the 1990s and 2000s. He is currently the lead singer for Ashes of Ares. After the September 11 terrorist attacks Matt Barlow decided to become a police officer and contribute to the "real ...read more.
This is really a powerful voice.Most of the singers above Matt don't actually have powerful voices - this list is again a list of people's favorite singers, meaning the most popular singers. How exactly the thin voice of Michael Jackson is more powerful than Pavarotti, Matt Barlow, Bruce Dickinson, Dio, Hansi Kursch, Aretha Franklin, and many more? - Metal_Treasure
40
John Cooper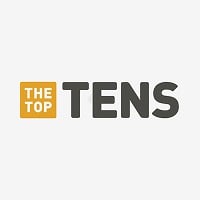 John Landrum Cooper, professionally credited as John L. Cooper, is an American musician, singer and songwriter. He has been the lead vocalist, bassist and co-founder of the Grammy-nominated American Christian rock band Skillet since 1996.
PSearch List
Recommended Lists
Related Lists

Male Singers with the Most Powerful Singing Voices

Least Powerful Singing Voices

Singers With the Most Boring Singing Voices

Singers With the Coolest Singing Voices

Singers With the Biggest Singing Voices
List Stats
37,000 votes
317 listings
9 years, 330 days old

Top Remixes (16)

1. Regine Velasquez
2. Sarah Geronimo
3. Rachelle Ann Go

MosesG20

1. Rob Halford
2. Ronnie James Dio
3. Freddie Mercury

ShahryRKnoT

1. Michael Jackson
2. Freddie Mercury
3. Sonu Nigam

Samir1983
View All 16
Posts
Error Reporting
See a factual error in these listings? Report it
here
.