Most Powerful Video Game Characters
The Contenders: Page 2
21
Zeus (God of War)
He's the king of the gods also the father of kratos need I say more?
Zeus should be higher he almost beat kratos
22
Luigi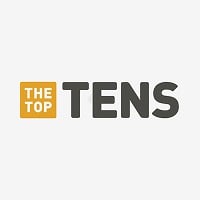 Luigi is a fictional character featured in video games and related media released by Nintendo. Created by prominent game designer Shigeru Miyamoto, Luigi is portrayed as the slightly younger but taller fraternal twin brother of Nintendo's mascot Mario, and appears in many games throughout the Mario ...read more.
Luigi is the ultimate God of all worlds all hail The Supreme Alpha Leader General Admiral President Prime Minister King High Councillor God of the multiverse, Luigi the plumber.
He should be Number one! He is Stronger and Better than Mario!
Luigi is not that strong...
He should be first he can die but he has infinite livez - zyxwvut
23
Asriel (Undertale)
Asriel should be way higher know this list. He can throw stars, attack with chaos sabers and blasters... when he's messing around. When he goes angel of death, he literally destroys the multi verse by merely standing there, plus he removes you're ability to do anything but struggle.
Asriel should be way higher on this list, at least in the top 30's he can transform into Asriel the god of hyperdeath, also when he is in that form he can completely reset the whole world.
He could remove every timeline in existence and throw about 100000000000km stars at you.
24
Arceus (Pokemon)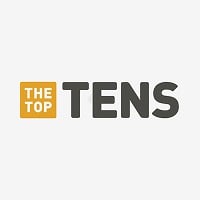 Arceus is a legendary Pokémon from the Pókemon series. He first appeared in the 18th Pokémon movie alongside other Legendary Pokémon.
Why is he not in the top 10? His pokedex entry literally says he shaped the UNIVERSE. Therefore his power must exceed that of any character on this list who is a pitiful "planet buster." Add to that that he can embody any type, he has 1000 invisible arms and (in the anime) with all his plates he can block ANY attack. He would be literally indestructible. However, I do understand the whole "he gets caught by a human throwing balls at him" argument. Well, every character must have an exploitable weakness for the sake of the plot. Superman falls down at the sight of kryptonite, but that doesn't stop him from being number 6 on this list (at the time of writing). At least, Arceus should be above Waddle Dee, Yoshi, Mario, Luigi and Mewtwo.
So the ultimate god of all Pokemon is below shadow the hedgehog or master chief? You must be kidding me.
Arceus created all Pokemon such as dialga the god of time and once dialga stop the time he can destroy enemy's just like destroying statues.Arceus created palkia god of space and palkia can vanish his enemy's in nowhere.Arceus even created hoopa,who has 6 magical ring that needs to vanish,appearing or controlling something.He can control or vanish his enemy's with his ring if he wants.
25
Strider Hiryu
He is the strongest of all.He can kill everyone because he was a Special-A class strider.Even a F class strider can kill god and everything.Hiryu was the only Special-A class strider in his school.He was a omnipotent.
V 1 Comment
26
Chara (Undertale)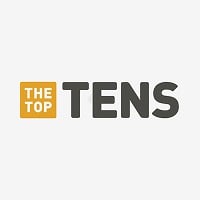 Chara is from the video game "Undertale" and serves as the unseen narrator in the pacifist, neutral, and genocide routes. They are the evil protagonist in the genocide route, along with Frisk and Flowey. They are unseen in any other route, despite being the narrator. They crash your game when you reply ...read more.
Though we don't know here stats, she possesses you and takes your soul, forcing you to reset the game. Hiding behind your screen, she manipulates you and forces you to do many things. Highly manipulative and able to do almost anything, she may not be the strongest, but is most powerful and deadly.
He becomes God in the Genacide route
Has anybody ever thought about this.
Character can control Frisk.
Shi else can control Frisk.
You.
Don't blame Chara for killing everyone.
You are Chara.
28
Bryce Boltzman (Neverdead)
Well just like the title of the game, Bryce can never die. He may have normal weapons, but invincibility is good enough to hit him on the list.
I've never even heard of this game but my name is Bryce wow
Dang Silver's not on here ( the guy from Sonic ) oh well
29
Michael Afton (FNaF)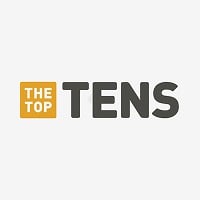 30
Deadpool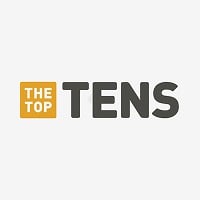 Deadpool is a fictional antihero created by Marvel who appears in their comics. Deadpool's first appearance was in New Mutants #98 by Rob Liefeld and Fabian Nicieza in February of 1991. His powers include self-healing and super strength. He is regarded as one of the funniest characters in comics due ...read more.
Even without that huge variety of weaponry he is number 1 because of his healing factor (seriously there is no way to even hurt this guy) and 4th wall shattering ability
Deadpool Killed the Marvel Universe, And is in Partnership with Death, DEATH. He Can't really be beaten if Death is in love with Him.
How is dead pool going to lose to ryu
he is op
V 3 Comments
31
Tabuu (Super Smash Bros Brawl)
He turned almost every fighter of brawl into useless trophies whilst barely lifting a finger. Therefore his power and strength easily surpasses any single character in brawl, which means he should definitely be higher then anyone on this list who was in brawl: Higher then kirby who somehow managed to get into top five, higher then sonic higher then Mario and higher then link.
He killed master hand and turned almost everyone into trophies
32
James Heller (Prototype 2)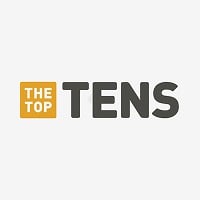 Why is Heller so low? He is the only guy that could ever kill Mercer, even a nuke couldn't destroy Mercer, Heller is the boss and for those who don't know him, find something about him, he's a damn beast
He messed up Mercer man! Why is he so low when Alex is at the top 10s
This guy can literally absorb anyone else's powers.
He killed Mercer man. Why is Mercer at the top 10s while he is so low? He must be higher!
V 1 Comment
33
DoomGuy (Doom)
This space marine in green armor took down the entirety of Hell, and even wrecked it to a pile of rubble. Arguably the most powerful human video game character, in my opinion.
Doomguy went through hell more than 5 time plus super shotgun and the BFG is just OP - Aguythatpeopleignores
You are not stuck in a room with demons, demons are stuck in a room with you.
34
Solid Snake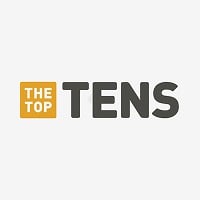 Solid Snake is a fictional character and one of the main protagonists of the video game series Metal Gear by Hideo Kojima. He is a legendary soldier cloned from Big Boss's DNA, who is sent to infiltrate and investigate the titular weapons in an effort to stop a potential war.
Solid snke has defeated a whole army of communists, he is a definition of a true spy. He is also a master of variety of martial arts (he even made one with The Boss). He knows how to use any weapon out there. He is a ULTIMATE soldier.
He is talking about Big Boss(Naked Snake) not Solid Snake.

Solid snake has defeated his father (Big Boss),taught and helped Raiden how to do the simple sword stuff and complete the mission,fought countless times and never has he died,destroyed a whole base using only its own supplies,the information of his supporters(Campbell,Otacon,Mei Ling etc. Etc.),Meryl at few times(She is a POW soldier by the way),and Grey Fox too(The first cyborg ninja in the series).

While Big Boss has defeated an army that was trying to take Russia for it's leader. And his mentor The Boss who is also a perfect soldier.So perfect that she was the leader of the Special forces of America then.Even Big boss managed to beat that.
35
Bayonetta (Bayonetta)
Lets break this down:

endurance - survived travelling through space and re-entering the earth's atmosphere, will always survive the most powerful attack of Rodin in his original form, has had tonnes of rocks dropped on her and blasted it away with ease

strength - flips massive angels, a tram car fell on her and she stopped it with the palm of her hand and threw it like it weighed like a feather, headbutted a skyscraper and used her thighs to resist the momentum of a massive satellite turning it around and sending it flying

vitality - ageless and immortal

agility - moves like a dancer/gymnast and can string a number of flips to avoid attacks, also has the reflexes to dodge instantly

intelligence - whilst she doesn't reveal it Umbra witches like Bayonetta are masters of alchemy to make remedies to heal or give her an edge in combat, as well as technology creating combat armour likely centuries ahead of current technology going as early back as 500 ...more
Let's see. She can use a variety of weapons, mainly pistols which are also attached to her feet. She can use her hair to attack enemies, which by the way are ANGELS. She can freeze time by merely dodging an attack. Bayonetta has the power to summon powerful demons from hell, including a huge demon that punched a god into the sun. Oh, and she defeated a GOD! In space! If that wasn't badass enough, she then destroyed the god in the sun! Do I need to say anymore?
Laugh out loud bayonetta is by far stronger than any other character on this list, not only she fully controls time at her own will, but she can create a creature bigger than the solar system and with infinite strenght, asura may be strong but he has a limit, a punch with infinite force in his face and he would die, only a omnipotent creature could survive that and asura isn't omnipotent
Defeated by Dante (Devil May Cry 4) enough to say
36 Mui Lin (Rise to Honor)
37
Dragonborn (Your Character In Skyrim)
He has a shout for everything that comes at him
This man would shout you until you die.
Mario? Above the man who defeted the Nordic God of War?! What a disgrace this list is!
FUS ROH DAH!
V 1 Comment
38
Nightmare (Soul Calibur series)
I think fierce deity would be equal to nightmare
39
Bowser (Super Mario)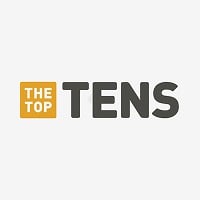 Bowser is the main antagonist of the Mario Bros. Franchise. From kidnapping Princess Peach to simply destroying a fun game between Mario and Friends in the Mario Party spinoff series, this king of the Koopas has set up a certain hatred towards himself amongst the large cast of Mario Characters. He first ...read more.
Dude he is boss. He has survived falling into LAVA and he has been thrown at a exploding spike ball and off a 5000foot cliff many times. Also he can breathe fire
He resisted the pull of a black hole while being shot at by asteroids.
He destroyed the universe twice only he has done that
He Should Be WAY Higher - JPK
V 3 Comments
40
Hulk (Incredible Hulk)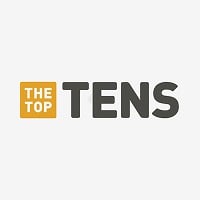 The Hulk is a fictional superhero appearing in American comic books published by Marvel Comics. The character was created by Stan Lee and Jack Kirby, and first appeared in The Incredible Hulk #1.
Hulk is the most powerful being in universe, in fact in all universes. He lifted a BILLION tons. He killed Sentry who has power of one MILLION exploding suns (one suns core has energy equal of 90 MILLION A-bombs thrown at Hiroahima). He onnnce got so mad that he grow 25f
Your facts and feats are a mixture of exaggeration and be, hulk barely deserves a mention here, his video game appearances are all garbage.
PSearch List
Recommended Lists
Related Lists

Top Ten Video Game Characters

Top Ten The Walking Dead (Video Game) Characters

Hottest Female Video Game Characters

Cutest Video Game Characters

Most Annoying Video Game Characters
List StatsUpdated 21 Sep 2017
2,000 votes
231 listings
4 years, 139 days old

Top Remixes (22)

1. Shadow the Hedgehog
2. Sonic the Hedgehog
3. Master Chief (Halo)

David31197

1. Kirby
2. Rosalina (Super Mario)
3. Mario

SUPERCHICKEN

1. Dante (Devil May Cry)
2. Sephiroth (Final Fantasy)
3. Alucard (Castlevania: Symphony Of The Night)

yunafreya648
View All 22
Posts
Error Reporting
See a factual error in these listings? Report it
here
.