Most Powerful Video Game Characters
The Contenders: Page 3
41
Samus Aran (Metroid)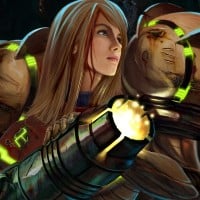 Samus Aran is the protagonist of the Metroid science fiction action-adventure game series by Nintendo.
Has destroyed 4 planets. Won 2 wars without assistance or backup. Can take hundreds of high-power explosives head-on without dying. Carries a payload of 255 missiles at maximum. Bullets are completely useless. Even without the suit, she's a master of hand to hand combat and has been infused with alien DNA. Essentially a walking weapon of mass destruction.
42
Geralt of Rivia (The Witcher)
He is not much strong but killed many monsters
V 1 Comment
43 Serge (Chrono Cross)
44
Jin Kazama (Tekken)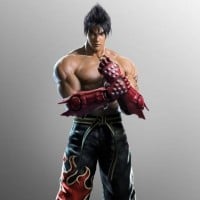 Jin Kazama is a fictional character and main protagonist of the Tekken series released by Namco Bandai Games.
He seems to be the strongest character in Tekken. And he's the King of Iron Fist in Tekken 6.
Devil Jin would annihilate half the people on this list and stomp all the others
V 1 Comment
45
Yu Narukami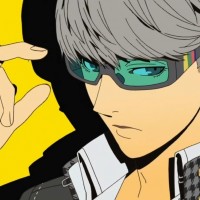 Yu Narukami is a fictional character introduced in Atlus's role-playing game Shin Megami Tensei: Persona 4. As the protagonist of the game, Yu is a silent character whose thoughts and actions are decided by the player.
46
James Bond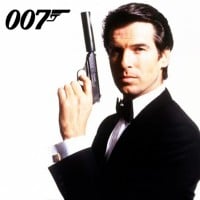 Royal Navy Commander James Bond is a fictional character created by British journalist and novelist Ian Fleming in 1953. He is the protagonist of the James Bond series of novels, films, comics and video games.
47
Sonic the Werehog
Super power full don't be mistaken and taken.
V 1 Comment
48
Liu Kang (Mortal Kombat)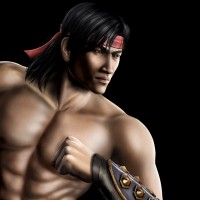 Liu Kang is a fictional character and the main protagonist of the Mortal Kombat fighting game series from Midway Games, introduced as one of the original seven player characters in the 1992 first game as a Shaolin monk who enters the Mortal Kombat tournament to save Earthrealm.
There is no dought that mortal kombat is the strongest
49
Fierce Deity (Zelda)
He should be higher then link because the mask has the power of the 4 bosses on majoras mask. When you was kid link it was hard as hell to defeat. But if you was using fierce deity mask on the the first boss it takes 4,3, or 5 hits to kill him. If you was link it would take probably 20 hits
He is so strong, powerful, and some demon not to mention he is 10 foot tall. I think he should be in the top ten
He is twice times more powerful then the normal link so I think he should be at 5
He made the majora look so weak..Why the hell is he at 44?
V 3 Comments
50
Magikarp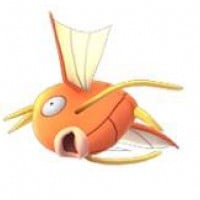 This guy can do anything, he just spares you all and plays dumb
V 3 Comments
51
Ganondorf (Legend of Zelda)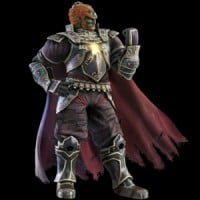 Ganon (Referred to as Ganondorf in human form) is a fictional character and the central antagonist of Nintendo's Legend of Zelda series. He is a power-hungry Gerudo who possesses the Triforce of Power and aims to conquer Hyrule with the remaining Triforce parts.
No, Meta Knight is just the supposed "top tier" which doesn't mean a thing, since it was made up by fans. Damage wise, Ganondorf is the single strongest character in both Melee and Brawl, and probably remains that way in the new games.
Defeated browser (Mario series)
V 1 Comment
52
Vegeta (Dragon Ball Z Series)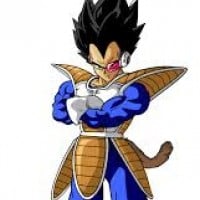 Vegeta is an anime fictional character from the anime series, Dragon Ball Z, created by Akira Toriyama.
They power don't have to be equal but they just need to let themselves requital to each other. That's what got gotenks is and Vegeta should be closer to Goku. Not next to him but closer and gogeta is stronger then Goku
He should be right with Goku. Both have God forms and both are insanely strong
Vegeta is one below Goku he is stronger than shadow and should be higher than him
He should be close to Goku, he should be at least at 6
V 3 Comments
53
Ryu (Street Fighter)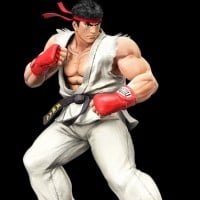 Ryu is a video game player character created by Capcom, the protagonist of the Street Fighter series.
He is the strongest...has surpassed asura, oni and Goku. his hadoken had a powerlevel of 3620 and Goku s kamehameha at the biginning of DBZ 1200 to 1500 and they were both 23 years old. ryu is just a human and Goku is a saiyan.
This man can beat anybody anytime. you guys speak about asura, oni Goku and whatever...he has beaten them all and surpassed them (don't you believe me, please read the original manga) I will give you just a little example of the powers...his powerlevel hadoken 3620 when he was just 23 (don't you believe me please watch the animated movie street fighter) and Goku when DBZ begon he was also 23 and his kamehameha had a power level of about 1200 to 1500. but its pity we saw just a little bit of ryu s skills and we have seen the whole BDZ serie, but who has read the street fighter manga they know that ryu has surpassed any anime fighter. the street fighter 4 the movie...his power of nothingless had a level of 9999999999999999999999999999999999999999999999999999999999999999999999 (don't yoy believe me again, please watch the movie) and he is the only one who is compared to every fighter...so DBZ fans...i m sorry...Goku even with his god powers is nothing to ryu.
V 2 Comments
54
Joel (The Last of Us)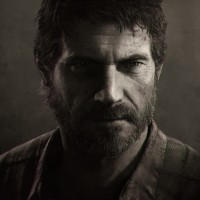 V 1 Comment
55
Donkey Kong (Donkey Kong)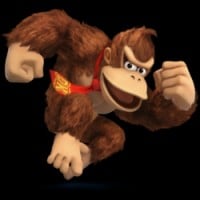 Donkey Kong is an arcade game released by Nintendo in 1981. It is an early example of the platform game genre, as the gameplay focuses on maneuvering the main character across a series of platforms while dodging and jumping over obstacles.
The only one who is the strongest
Seriously everyone you have not voted for D. K one of the biggest and strongest Nintendo characters of all time, D. K deserves more respect, vote for this big gun
V 4 Comments
57
Yukari Yakumo (Touhou Project)
She can instantly cause anything that exists to cease existing... - Poke_
The fact that she can control boundaries is awesome. Any boundaries. She also has a really big knowledge in Gensokyo.
V 1 Comment
58
Chara (Undertale)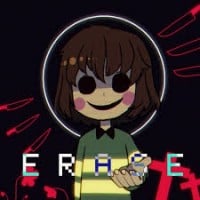 Though we don't know here stats, she possesses you and takes your soul, forcing you to reset the game. Hiding behind your screen, she manipulates you and forces you to do many things. Highly manipulative and able to do almost anything, she may not be the strongest, but is most powerful and deadly.
V 1 Comment
59 Yasha (Asura's Wrath)
60
Jak (Jak 3)
By the end of the game, he can slow down time, regenerate, create a force field, fly, create a massive power blast, a shockwave, lightning, and not to mention the morph gun.
PSearch List
Recommended Lists
Related Lists

Top Ten Video Game Characters
Top Ten The Walking Dead (Video Game) Characters

Hottest Female Video Game Characters

Cutest Video Game Characters

Most Annoying Video Game Characters
List StatsUpdated 22 Feb 2017
1,000 votes
223 listings
3 years, 293 days old

Top Remixes (18)
1. Goku (Dragon Ball Z Series)
2. Superman (Injustice: Gods Among Us)
3. Asura
Fightersgeneration
1. Shadow the Hedgehog
2. Sonic the Hedgehog
3. Master Chief (Halo)
David31197
1. Asura
2. Kratos (God of War)
3. Apprentice (Star Wars: The Force Unleashed)
Gillurien21
View All 18
Posts
Error Reporting
See a factual error in these listings? Report it
here
.