Top Ten Most Prestigious College Football Programs
The Top Ten
1
Alabama
How would you measure prestige? Trophies. If you combine National Titles, Conference Titles, and Bowl wins you have Alabama having the most trophies (with Oklahoma 2nd and no close 3rd). Granted Notre Dame isn't in a conference and they refused to play in a Bowl game for 45 years but even if they had it still realistically wouldn't be close
Most national championships; most conference championships in the toughest conference; the best coach in college football history; most bowl games & bowl wins; most 10 win seasons of all schools; the traditional king of the nation's best conference; always recruits well; large nationwide fan base; over 100 All Americas and the most members in the college football hall of fame. Very wealthy program also that can ensure they never get surpassed in facilities or prestige. Having 4 more national titles than the next program (Notre Dame) seals it for me.
They hold more program NCAA records than any other, the next closest program is... wait for it... Oklahoma! This State isn't even close to Alabama, Oklahoma, and Notre Dame!
This amazing team has shown up in every college football list, even being in the #1 spot in the Top College Football Programs of All Time list, Roll Tide
2
Ohio State
BEST TRADITION, BEST UNIVERSITY, BEST FANS, BEST EVERYTHING. GO BUCKS!
Ohio state is a great college all around. Michigan, is like 1-9 against them in the last 10 years
Most intercollegiate sports of any school. That's impressive!
Greatest university in every area!
3
Notre Dame
Notre Dame and it's not even close. USC is a distant 2nd.
No Doubt, its Notre Dame.
Most Consensus Titles (11) tied for most Titles recognized by the NCAA (13) most Heisman winners (7) most consensus all-Americans (97) most College Football Hall of Famers (44) Highest all-time winning percentage (.733) and second most NFL draftees (485) and NFL Hall of Famers (10) statistically the greatest program in history
Duh.
4 USC
5
Texas
The football state a lot of talent 12 million kids to choose from
Clean program and top 5 in wins. If teams lost points for NCAA infractions, OU and SEC schools wouldn't make the list.
Texas is absouletley the best with out a doubt m/ hook em horns all day everyday
6
Oklahoma
Oklahoma Sooners are the greatest college football program.
Boomer!
7
Michigan
Doesn't prestige come with winning? I'm pretty sure Michigan leads in that category. Also a degree from Michigan actually means something. After an Ohio State player gets drafted, flops in the NFL, assaults his girlfriend and gets cut by his team, all he is left with is an Ohio State degree. I have high school friends who were D students who have those.
Most wins in college football history, doesn't that mean something?
Hail to the Victors!
The TEAM The TEAM The TEAM
8 Nebraska
9
Penn State
Multiple National Championships, undefeated seasons, All Americans and by far, the highest graduation rate among its players! We Are..
Tradition. Beaver Stadium. Joe Paterno. 409.
10
Florida State
Florida State all day
I think that Florida State should be ranked very much higher they always get good young talent in people. Great NFL stars have gone to FSU Jamies Winston Devonte Freeman Dion Snaders. They should be ranked at least in the top 5 or in the top 3. And one of the best Colige Head Coches coached there

The list should be like this
1 Alabama
2 Michigan
3 Florida State
4 Ohio State
5 USC
6 Texas
7 Clemson
8 Notre Dame
9 Tennessee
10 Miami
The Contenders
11 Miami (FL)
12
Florida Gators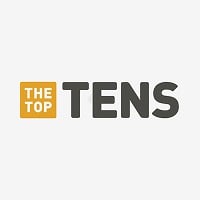 The Florida Gators are the intercollegiate sports teams that represent the University of Florida located in Gainesville, Florida.
13
Tennessee
We have six national championchips and 16 conference championchips. That is better than Penn State and Florida state.
14
Clemson
Top 5 program for the next 10 years
15
LSU
Lsu is a top ten football program
16 Washington
17
Oregon
Very underrated team and fan base. The Ducks love proving people wrong though
18
Brigham Young University
Go cougs! - EchoX0
19 Yale
20
North Dakota State
4 straight national championships yo
21
Michigan State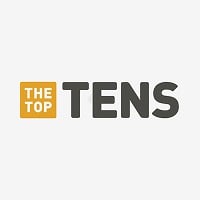 22
University of Pittsburgh
Go panthers 9 titles here one day number 10 will come home
Pitt 9 National titles
Penn State 2 National titles
Pitts better no question about it
23 TCU
24 Texas Tech
25
Auburn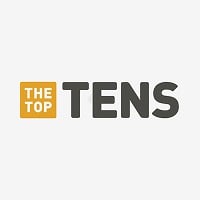 The Auburn Tigers football program represents Auburn University in the sport of American college football.
Bro should be in the top 15
26
Georgia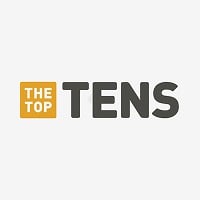 The Georgia Bulldogs and Lady Bulldogs are the athletic teams of the University of Georgia. The Bulldogs compete in NCAA Division I and are members of the Southeastern Conference.
27
Georgia Tech Yellow Jackets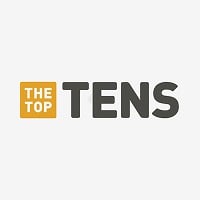 28
UCLA Bruins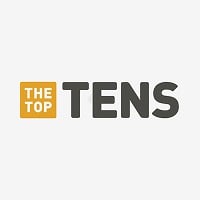 29
Texas A&M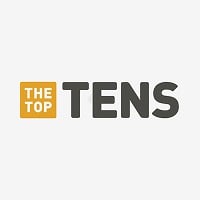 30 Princeton
31 Harvard
BAdd New Item