Most Satanic Bands
The Contenders: Page 4
61
Five Finger Death Punch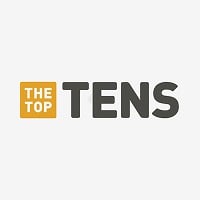 Five Finger Death Punch is an American heavy metal band from Las Vegas, Nevada. Formed in 2005, the band's name is derived from a fictional martial arts maneuver in the 2003 film Kill Bill.
... Not satanic in any way, I have no idea why you put this here.
Some one needs to read before they write their songs have a meaning inside some harder to understand than others and Satanic is complete bull
One of their songs talk about praising god
Their lead singer is a Christian you idiots, do your research
V 2 Comments
62
The Chainsmokers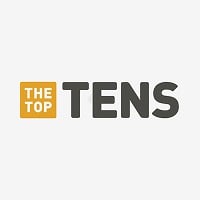 They are so bad they are satanic
Lol.
haha lel
63
Vital Remains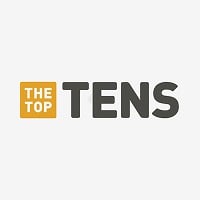 This is the most satanic death metal band I know of...But there music is so amazing! - IslanD
V 2 Comments
64
Rose Funeral
Rose Funeral are not satanic, they are an anti-Christianity band. A damn good one too.
Rose Funeral are not satanic, they are a anti-Christianity band and a damn good one.
V 1 Comment
65
Danzig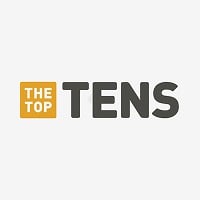 Danzig is an American heavy metal band, formed in 1987 in Lodi, New Jersey, United States. The band is the musical outlet for singer and songwriter Glenn Danzig, preceded by the horror punk bands the Misfits and Samhain.
He may sing about demons and satan but he is not a Satanist I believe. one of my favorite bands to
Lyrics are about Satan, demons, and sex but claims to not be satanist.
All lyrics are Satan glorifying
66
Led Zeppelin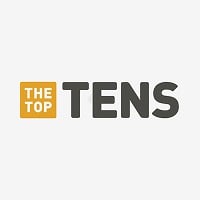 Led Zeppelin were an English rock band formed in London in 1968. The group consisted of Robert Plant (Vocal), Jimmy Page (Guitar), John Paul Jones (Bass, Keyboard) and John Bonham (Drums). The band's heavy, guitar-driven sound, rooted in blues and psychedelia on their early albums, has earned them recognition ...read more.
They are not at all satanic. None of their speak about it. But this doesn't mean they are Christian. OK Jimmy Page was interested in occult. But they weren't satanic. They are the best band.
Really? They have a song called Stairway to Heaven and that makes them satanic? Jesus you people are uneducated.
Shut up. Led Zeppelin satanic? That it just stupid.
Wouldn't say the whole band as It was only Jimmy Page that was an occultist. He even bought Berkshire Abbey in Scotland. AC's Abbey of Thelema
V 4 Comments
67
Mandrake Blackstone
Mandrake Blackstone admitted to selling his soul to Satan and posted the contract on Myspace to prove it, not only that but he wrote many songs that tell the tail, Such as " Into the sulfur Fire" Son of the Devil" "Evil twisted mind". You don't have to be death metal to be evil and vial
Against anything that originates from the Zionistic religions He admits to being anti Christian Jew and Muslim Christian and regards them as worshiping a non existent god. Unless a band or at least one member proves they are a Satanist by how they live their life, then they are just posers. Just Google the name and you can see his posts where he's know to say Hail Satan. These other bands are all posers.
Mandrake should be #1 as he has proven his evilness, even the name sends chills up my spine.
A real Satanist unlike those poser Bands, Hail Satan.
V 5 Comments
68
Radio Werewolf
Was also a member of The Temple Of Set
Yes!, Since when does Heavy Metal have to be the only satanic music. Why not dark organ Gothic/Deathrock
Zeena Schreck, once member of the church of satan and daughter of Anton LaVey
Zeena Schreck, Daughter of Anton LaVey. Once church of Satan and member of The Temple of Set
69
HIM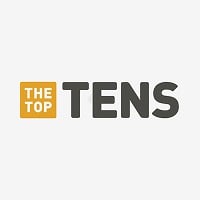 HIM is a rock band from Helsinki, Finland. The band was formed in 1992 by vocalist Ville Valo, and bassist Mikko "Migé" Paananen, under the name His Infernal Majesty.
666 way to love? Are you mad or drunk? What kind of person writes something like this? I mean he should show himself to a doctor. - GREYBOYY
Dudes, c'moon. This isn't death metal, but read their lyrics. The're awesome and 22th November the lead vocalist of HIM will have birthday.
V 1 Comment
70
Uriah Heep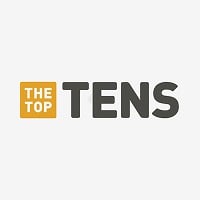 Uriah Heep are an English rock band formed in London in 1969 that was one of the top rock bands in the early 1970s. Twelve of the band's albums have made it to the UK Albums Chart (Return to Fantasy reached No. 7 in 1975). Uriah Heep's distinctive features include a massive keyboard sound, strong vocal ...read more.
V 1 Comment
71
Jonas Brothers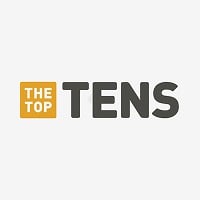 Music from Hell
72 Lost Oblivion
73
Possessed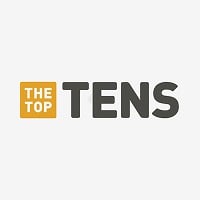 Possessed is an American thrash/death metal band, originally formed in 1983 in the San Francisco Bay Area. Noted for their fast style of playing and Jeff Becerra's guttural vocals, they are routinely called the first band in the death metal genre. Possessed is the sometimes credited with being the first ...read more.
I looked the Seven Churches and I just found one song that wasn't about satanism, What the hell! - GREYBOYY
V 1 Comment
74
Carnifex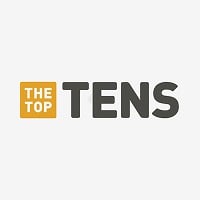 Carnifex is an American deathcore band from San Diego, California. Formed in 2005, they are currently signed to Nuclear Blast after having been signed to Victory Records and have released five full-length albums and one EP. The name of the band is derived from the Latin: carnifex, meaning "butcher" ...read more.
V 1 Comment
75
Tool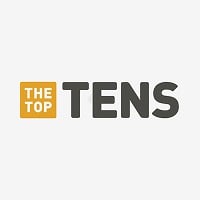 Tool is an American progressive metal/alternative metal band, that was formed in 1990. ...read more.
Not satanic AT ALL. Maynard uses biblical references but you are all missing his points. READ THE LYRICS AND SEE HIS INTERVIEWS EXPLAINING HIS BELIEFS!
Tool is best of all satanic band...
New age occultism abound in lateralus and ænema, anti Christian messages in other albums.
76
Septicflesh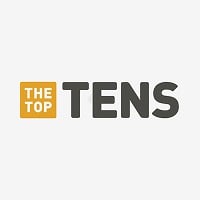 Check these guys out they are really satanic.
77
Rob Zombie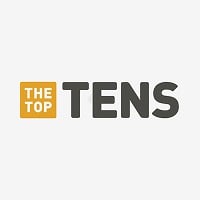 Rob Zombie is an American heavy metal musician, film director, screenwriter and film producer. His career launched in 1985 when he formed the heavy metal band White Zombie. Following their breakup, he began a successful solo career. Zombie began directing in the early 2000s. His most famous movies are ...read more.
This guy is not satanic at all. The reason he does the horror gimmicks is because he's a fan of horror movies and he does not follow Satan at all.
He's vegan. That's pretty neat.
This guy is really satanic! He's should be up there with manson!
78 Murderdolls
79
Santana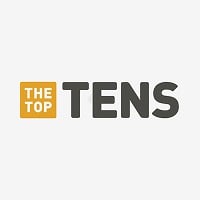 Santana is an American Latin rock band formed in San Francisco, California in 1967 by Mexican-American guitarist Carlos Santana.
What your saying is 100% wrong. Let me tell you that God created music and it should be used for his glorification. Not for the glorification of satan. satan has counterfieted Gods creation by using some people against God. God save them for they are on their way to ruin by glorifying satan through the gift of music which God gave them. Hillsong is a real Christian band which glorifies the name of Jesus through its music. No music is satanic but people who use music to sing praises to satan and to show off their filth through the lyrics belongs to the defeated satan. I don't know what made you tell Hillsongs is disguised satanic. I have seen beautiful worship leaders in Hillsongs whose songs have made me worship God our Savior in Spirit and in Truth. ALL GLORY AND HONOR AND POWER AND WORSHIP TO OUR LORD AND SAVIOR JESUS CHRIST FOREVER AND FOREVER.
So I guess the most harmless and least visible is the most satanic... Because it is the most deceptive.
If I am the devil, I would surely disguise as a Christian's Band... such as Hillsong
All rockstars are satanic! For satan himself is a god of music...
80
Immortal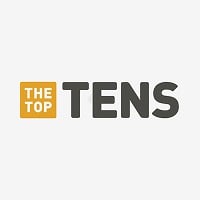 Immortal is a black metal band from Bergen, Norway, founded in 1990 by frontman and guitarist Abbath Doom Occulta and former guitarist Demonaz Doom Occulta.
Not satanic, these guys were the first non satanic Black Metal band. - GREYBOYY
Finally I thought id never see them up here... led zepplelin came before them... Just goes to show how non satanic they are
PSearch List
Recommended Lists
Related Lists

Top 10 Heavy Metal Bands That Are Not Satanic

Top Ten Rock and Metal Bands that People Think are Satanic but in Reality Aren't

Most Satanic Death Metal Bands

Top 10 Heavy Metal Bands Accused of Being Satanic

Top 10 Bands That Are Called Satanic But Are Really Not
List StatsUpdated 24 May 2017
2,000 votes
184 listings
6 years, 106 days old

Top Remixes (7)

1. Gorgoroth
2. Mercyful Fate
3. Ghost

ryanrimmel

1. Watain
2. Deathspell Omega
3. Gorgoroth

Byron2306

1. Belphegor
2. Marduk
3. Burzum

Pulsar
View All 7
Posts
Error Reporting
See a factual error in these listings? Report it
here
.