Most Skilled Guitarists
A list of what I think are the most skilled guitarist past and present of all time. I wish there were enough space to list them all but these are truly the most important and impressive guitarist who deserve to be known as the best of the best. Note, this list is made of the MOST SKILLED guitarist, that means it goes not just for technical ability but musical knowledge as well as other factors.
The Top Ten
1
Buckethead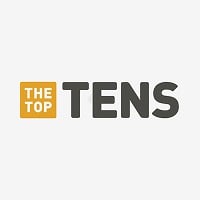 Brian Patrick Carroll, known professionally as Buckethead, is an American guitarist and multi-instrumentalist who has worked within many genres of music.
I agree him to be top on this list. Buckethead is probably the most skilled guitarist of all time (or at leas currently). He knows about every guitar technique. He can play both fast and slow. His stuffs are unique and new. And he has a very wide range of music genre. Hard rock, heavy metal, neoclassical metal, progressive metal, funk, jazz, experimental rock/metal, ambient etc. Plus he has lots of music stuffs. - zxm
I'm sorry but Shawn Lane being #16 is almost insulting. He was the most technically proficient guitar player who ever lived by far. If you have ever picked up the guitar you would understand. Even Buckethead himself, as inhumanly talented as he is, would admit as to the superior skills/sheer command over the instrument possessed by Mr. Lane. "Freakish nervous system" as Shawn himself so eloquently and humbly put it. This is not a popularity contest. - Quicksilver1217
He can melt your face one with screaming fast shreds and then rebuild it back again the next minute with soothing quiet riffs. The spectrum of musical abilities and sounds is greater than any other artist combined!
Buckethead doesn't need approval from the masses or comprise just ONE facet of a 3-5member band. He plays magically, mercilessly & with a God given talent which supersedes all rhyme & reason. Unlike any before him, he has no stake or interest in fame & fortune & recognition...Those who don't comprehend his appearance or misunderstand his approach are depriving their souls from being touched by a musical talent so far
beyond pure perfection that he indeed cannot be touched in any category of play from technicality to speed to style to simply GOAT
V 5 Comments
2
Steve Vai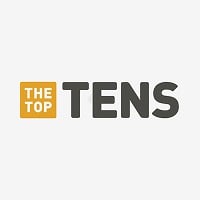 Steven Siro "Steve" Vai is an American guitarist, composer, singer, songwriter, and producer, born and raised on Long Island, New York.
Was blown off on seeing the tender surrender video... Contains all sort fast playing techniques like legato and sweep picking with not a single wrong note.. He is indeed an accomplished guitarist with high technical knowledge.. Linking at his composition when can see shredding and mad headbanging are not principles of music and high distortion songs are not something great.. It's melody and tone and emotion that matters... Check out whispering a prayer.. Vai crossed way out of limits of a guitarist
Watch "I'm the hell outta here - live at the crossroads" on YouTube and you'll see just how amazing his playing is. By far the most skilled guitarist around.
Just watched "For The Love Of God" and I have to admit that it was one of greatest visa solo's ever.
Only player able to play to his level and still be able to put feeling and soul in it. I wayan balawan is skilled, but not very much technique feeling, or versatility. allan holdsworth doesn't deserve to be in the top 10.
V 4 Comments
3
Joe Satriani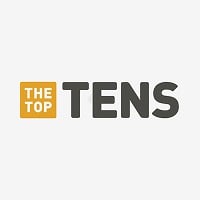 Joseph Satriani (born July 15, 1956) is an American instrumental rock guitarist and multi-instrumentalist. Early in his career, Satriani worked as a guitar instructor, with many of his former students achieving fame, such as Steve Vai, Larry LaLonde, Rick Hunolt, Kirk Hammett, Andy Timmons, Charlie ...read more.
If he had chosen to be a pro musician before guitar instructor then he'd be more famous and we might not have Steve Vai. - zxm
Joe satriani is the most technically skilled guitarist ever! And yes he taught Steve vai!
Joe should be above Steve vai...after all he taught him
Can't believe joe's not here he's the best in my eyes
V 4 Comments
4
Eric Johnson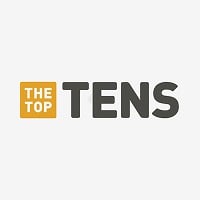 Eric Johnson (born August 17, 1954) is an American guitarist, songwriter, and vocalist from Austin, Texas. Best known for his electric guitar skills, Johnson is also a highly proficient acoustic, lap steel, resonator, and bass guitarist as well as an accomplished pianist and vocalist.
5
Yngwie Malmsteen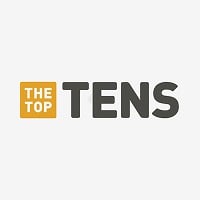 Yngwie Johan Malmsteen is a Swedish guitarist, songwriter and bandleader who was born on June 30th, 1963, in Stockholm, Sweden. He was known for his neoclassical metal playing style back in the 1980s.
Very skilled guitarist. But the only problem is that his ego killed him. I mean, a lot of songs are same, copying licks to play in multiple songs. But other than this, pretty demanding guitar player. - zxm
6
Jason Becker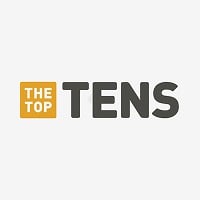 Jason Eli Becker (born July 22, 1969) is an American neoclassical metal guitarist and composer. At the age of 16, he became part of the Shrapnel Records-produced duo Cacophony with his friend Marty Friedman. They released the albums Speed Metal Symphony in 1987 and Go Off! in 1988. Cacophony broke up ...read more.
For me the most skilled player ever, all his solos contains difficult patterns, shapes, articulation, combination of fingers, fastest changes, tempos and melody and soul. To think he was 17-18-19 years old when he played for Cacophony and David Lee Roth make us think what it would be Jason Today? The best of all time..
Best but also made it impossible to prove
7
John Petrucci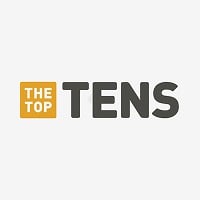 John Peter Petrucci is an American guitarist, composer and producer. He is best known as a founding member of the progressive metal band Dream Theater.
Can't believe he isn't on here yet. Dream Theater anyone?
There's a video of him, vai, and satriani soloing together and he was just as good if not better. The fact that he is 10th is an insult to JP
Progressive, innovative and sounds as good live as in the studio, 7 strings... just amazing.
Uhm, G3 anyone? One of the best guitarists alive? Should be in top 2, no doubt. He is the Lord of the Strings.
8
Jeff Beck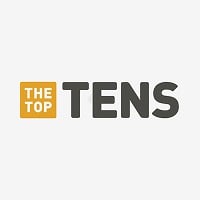 Geoffrey Arnold "Jeff" Beck is an English rock guitarist. He is one of the three noted guitarists to have played with The Yardbirds (the other two being Eric Clapton and Jimmy Page). Beck also formed The Jeff Beck Group and Beck, Bogert & Appice.
9
I Wayan Balawan
Just watch his video on YouTube, He's the best guitarist ever! All you ever think about guitar technique, he can do it all better than you think...
He mixes bali ethnic and shred technic
Balawan is the best guitarist! No doubt. He can play all kind of music, accurate, smooth and fast guitar player!
Best and unique
V 4 Comments
10
Gary Moore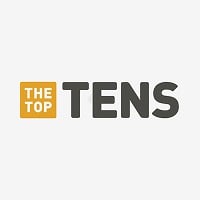 Robert William Gary Moore was a Northern Irish musician, most widely recognised as a singer, songwriter, and virtuoso rock and blues guitarist.
The Contenders
11
Michael Angelo Batio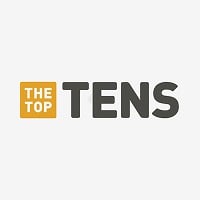 Michael Angelo Batio also known as Mike Batio or MAB, is an American heavy metal guitarist and columnist from Chicago, Illinois.
He plays better backwards with his off-hand than most guitarist can play normal. He was at Yngwie level at age 13...
Very fast guitarist. - zxm
MAB should be number 1. He has amazing skills, and there is nobody in the world who can play like him. This guy can play right hamded and left hamded just as good. And he can also play 2 guitars AT THE SAME TIME! There are guitarists who has guitars with many necks, but they are only posers! MAB is the only one who can play multiple guitars at the same time!
With his thorough knowledge of scales and lightning speed mab is probably the most technical shredder of all time. his ability to be able use both hands to play separate and twin melodies is far impossible for any other. a serious force to be reckoned with.
12
Ron 'Bumblefoot' Thal
Crazy guitar skills. A very good vocalist. A super interesting musician.

Great to see Allan Holdsworth and Chris Broderick here.
13
Jimi Hendrix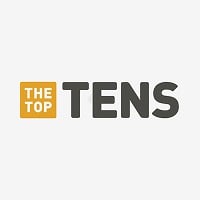 Jimi Hendrix (born November 27, 1942 - September 18, 1970) was an American rock guitarist, singer, and songwriter . Although his mainstream career spanned only four years, he is widely regarded as one of the most influential electric guitarists in the history of popular music, and one of the most celebrated ...read more.
I don't know if he is technically the best, but he was the one who really got the ball rolling with being extremely technical with guitar. He is a pioneer so I don't know it's kinda comparing apples to oranges. He taught himself and that's what he came up with?! Amazing. Now we can learn guitar by going on YouTube and copying greats like the people on this list (if we put in the work that these greats do/did and if we're lucky enough for our genetics to work for us too). Anyway, I do think he brought soul and spirit to the technicality too, which some highly skilled technical guitarists totally lack. And since it's music, I think that is a technical aspect in of itself.

Plus, he made Eric Clapton jealous, lol.
In my personal opinion if Jimi would of lived longer he possibly would of evolve. What he accomplished in his short time was the best. He was an Innovator despite his roots. He led the way for others. His skills and techniques however in comparison to some of today's guitarist isn't on par, but like I mentioned, imagine if he had lived another five, ten or twenty years.
How is possible? Greatest guitarist is not in this list. For knowledge amongst all. Jimi has more than other. At his time there was no facility available but he played so many things and even now people won't be able to play he had during his time. Please vote him. Jimi should be at no. 1
Why are you voting for hendrix? He is not the most skilled guitarist he is more of a creative genius of guitar
V 3 Comments
14
Carlos Santana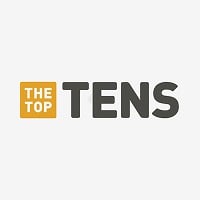 Carlos Santana audio is a Mexican and American musician who first became famous in the late 1960s and early 1970s with his band, Santana, which pioneered a fusion of rock and Latin American music.
15
Allan Holdsworth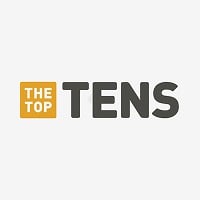 Of all shredders and fusion players, holdsworth is one the most prominent. his work on the album metal fatigue can go up against any of todays guitarists' work and come out on top. his otherworldly improvisation skills would make most players look like billy joe. allan holdsworth is, in my opinion, th most skilled guitarist ever! His work should not be ignored
I'd put him at like ten and Matheny at one. Yet he's still bomb.
It's him. RIP
16
Ritchie Blackmore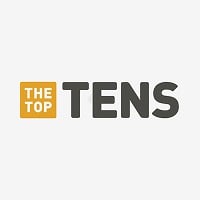 Richard Hugh "Ritchie" Blackmore is an English guitarist and songwriter, best known for his work in the hard rock/metal bands Deep Purple and Rainbow. He was ranked number 16 on Guitar World's "100 Greatest Metal Guitarists of All Time" in 2004, and number 50 in Rolling Stone magazine's list of the ...read more.
When guitarists were afraid of using their whammy bar to shift the pitch of guitar, Jimi Hendrix came and did some tremendous working by throwing different kinds of whammy techniques (including dive bomb) at woodstuck in 1969 for the national anthem. The next year this guy came and also does the same thing. That's just an example. - zxm
Ask the guitarrists listed here, they would vote Ritchie.
17
Shawn Lane
There are the best, then there is Shawn Lane. His overall ability put him into a league that can never be matched.
One of many influences to players like buckethead, shawn lane's accuracy &speed and all around abilities were more than astounding. What shawn lane accomplished in his lifetime is remarkable and his album power fo ten showcases his jaw dropping skills
V 1 Comment
18
Pat Metheny
Not my favorite, but probably the best ever. Followed by Wes Montgomery and 8 other jazz players. I don't listen to jazz all that often, but these guys are the best.
Pat is actually number 1. He is much more diverse, and his soloing and improvisational skills outdo the others.
Most talented, diverse and skilful guitarist, arranger, composer, inventer and so on from our generation.
19
Al Di Meola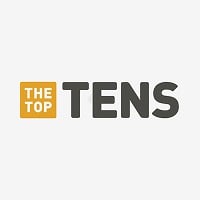 Al Di Meola is an American jazz fusion and Latin jazz guitarist, composer, and record producer of Italian origin.
Coordination, speed and technique personified.
20
Stanley Jordan
Stanley, unquestionably is just one of the most skilled guitarist in jazz and music period on this earth. his incredible two handed picking makes him the king of tapping that is second to none. he truly is a master with more to come. look at his cover of stairway to heaven and you'll more than agree!
Genius. Can't beat his arpeggios, two handed tapping and ability to play two guitars at the same time.
He is the most skilled tapper guitarist. Definitely more skilled than Shawn Lane.
Most skilled tapping guitarist. Better than any of the rock guys on this list.
PSearch List
Recommended Lists
Related Lists

Top Ten Most Powerful, Skilled Jedi and Sith From the Star Wars Films

Most Skilled Hockey Players of All Time

Most Technically Skilled Bands

Top Ten Most Skilled Demigods in Percy Jackson
List Stats
400 votes
49 listings
6 years, 192 days old

Top Remixes
1. Buckethead
2. Joe Satriani
3. Ritchie Blackmore
zxm
1. Joe Satriani
2. Steve Vai
3. Buckethead
Michaelpony99
Posts
Error Reporting
See a factual error in these listings? Report it
here
.