Most Skilled Hockey Players of All Time
Now remember it's not top ten best point getters, it's most skilled. I was around when Bobby Hull started tearing up the NHL I have seen a lot.
The Top Ten
1
Mario Lemieux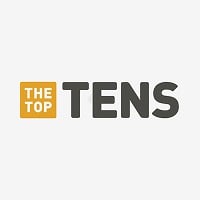 Mario Lemieux is a Canadian former professional ice hockey player and current owner of the Pittsburgh Penguins. He played parts of 17 National Hockey League seasons with the team from 1984 to 2006, assuming ownership in 1999.
His 1.883 points per game is second only to Gretzky's 1.921. But Gretzky had most of his most successful years in the early 1980s where there was much more scoring, while Lemieux wasn't in the league at this time. Lemieux also had to overcome many injuries and cancer throughout his career. If he didn't miss so many games, Lemieux would have multiple 200 point seasons. Lemieux was also forced to play with a bad back, yet he still absolutely dominated. Lemieux had everything. Speed, skill, size, vision and strength. At his peak, he was simply unstoppable. The most talented player ever.
This guy was amazing don't get me wrong gretzky was a great, at getting points. But to be able to turn a team that was going bankrupt and make them a stanley cup winning team.
Mario the Magnificent! What else can you say? This guy played hurt most of his career. He was a one man scoring machine but also a play making genius. Mario was the most skilled player I ever watched play.
Mario broke Gretzky's records in Junior hockey. Mario should have broken most if not all of Gretzky's records in the NHL. - if not for the injuries. Mario was the best goal scorer ever followed by Mike Bossy.
2
Bobby Orr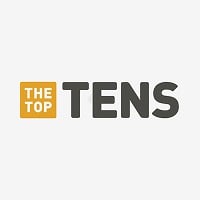 Robert Gordon Orr is a Canadian former professional ice hockey player, widely acknowledged as one of the greatest hockey players of all time.
Bobby orr in my opinion is the most skilled hockey player of all time. He missed his prime because of knee injuries and is still the only defenceman to ever win the art ross, twice
They new about him when he was 10 years old if you sign a contract with a 10 year old he going to be good
Ahead of his time. Unbelievable skater and did it all making it look easy. Definitely in the top 3 for sure.
Bobby orr changed the way the game was played forever he is the best ever
3
Wayne Gretzky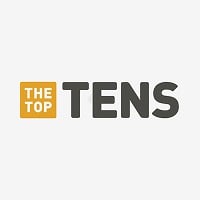 Wayne Douglas Gretzky CC is a Canadian former professional ice hockey player and former head coach. He played 20 seasons in the National Hockey League for four teams from 1979 to 1999.
He cool hockey player, he played before I was born, I didn't get to see him play, I did hear lots of good things about him - trains45
The guy below me pointed it out well, he was an average skater, average shooter, he was also below average in physical strength and couldn't throw a body check. He didn't do what he did because of his skill but rather because of his hockey sense. Pure skill, a few in NHL history would have to be ranked ahead of Gretzky.
Gretzky was not the most skilled player. He was an average skater, had an average shot, wasn't the kind of player that could turn you inside our like Mario or Kovalev. He was the most intelligent player and the purist scoring machine the game has ever seen. We will never see another one like him.
There's a reason why Gretzky scored 1000 PTs more than the 2nd place guy. He was just that much better than everyone else
4
Bobby Hull
One of the most complete players ever. He could skate, shoot, pass and body check with the best of them. He regularly helped kill penalties with the Black Hawks as well as manning their power play. He could stick handle with either hand. His great speed and tremendous shooting power allowed him to do things most players could not. Best goal scorer ever and could fight with the best of them when he was abused by the hatchet men--which was often.
Greatest left wing ever. Most dangerous goal scorer ever. Nobody else who ever played had as much strength, speed and shooting power as the "golden jet". One of the most complete players of all time. Should be higher on your list.
As a complete player Hull is very underrated. He was a great passer (having started out as a center) and could give out devastating body checks. Ask the 1976
Russian team which player on team Canada hit them with most crushing but legal body checks.
The golden jet in my opinion was by far the best goal scorer ever.
5
Pavel Datsyuk
,Behind Lemieux and Gretzky, Pavel Datsyuk is the most skilled player EVER in the nHL you see this guy play and you're just at awe in the way in which he is able to score goals and the way in which he makes them look so effortless. Bobby Orr eat your heart out. Datsyuk Destroys you.
All you have to do is watch best all time
Most skilled player with his stick, the best at picking away the puck, his style makes players look like amateurs
This is what I can say he's one of the all time best
6
Stan Mikita
Only player ever to win the Hart trophy, Art Ross and Lady Byng in the same year. And he did this two years in a row! In 66-67 and 67-68 seasons. People forget how good this guy was. He also won the Ross trophy as scoring champion four times. The best center of the 1960's without question. If he hadn't gotten a crippling back injury from a dirty play by two Montreal players in 1969(he was cross checked from behind) he would much higher on the list of the greatest players ever. Mikita was leading the league in scoring again when the cross check happened.
Not a bad goal scorer either. Had 541 goals in 22 seasons-- all with the Blackhawks. Had career highs 40 goals in 1968 and 35 goals and 62 assists in during his peak year in 1967 which was the last year of the original six teams.
Most underrated great player ever. Could do everything as well or better than Gretzky--except score goals.
7
Patrick Kane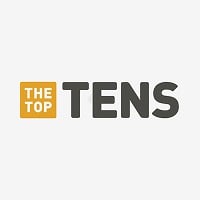 Patrick Timothy Kane II (born November 19, 1988) is an American professional ice hockey right winger for the Chicago Blackhawks of the National Hockey League (NHL).
Patrick Kane will for ever be the mots skilled hockey player!
Should be in top 5
What The Heck Kane Should Be IN The Top 4 - Awesomelionking10
Kane shold be in top 2
8
Gilbert Perreault
Perreault was so naturally gifted that I actually think that worked against him. He could float and still get 100 points in a season. It it too bad that his effort never matched his prodigious skills. Just think what he could have accomplished if he gave the same effort as Guy Lafleur did. Perreault had as many points as Lafleur did in his career but Lafleur never took a night off. How scary great could Perreault have been?
No one could skate and stick handle like him. He was electrifying and one of those rare players that regularity brought fans to their feet Had he played for a team like Montreal he would not be underrated like he is now. He was like a faster Mario Lemieux.
A big man that skated like the wind-there is fast but he was fast and a thing of beauty when he put the moves on the best defenders in the NHL.
When "asked who the toughest guy was for him to play against, or the best player that he ever played against." Bobby Orr answered "Gilbert Perrault"
9
Pavel Bure
He was good defensive player as well, killed penalties.
I f he had the right line mates his score would have been a lot higher
The most spectacular hockey player of all time. No one was more thrilling than Pavel Bure.
TOO MUCH SPEED
10
Maurice Richard
Amazing better then everyone in the NHL today
The Contenders
11
Sidney Crosby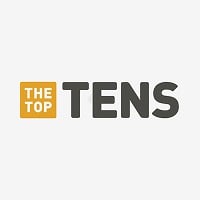 Sidney Patrick Crosby ONS (born August 7, 1987) is a Canadian professional ice hockey player who currently serves as captain of the Pittsburgh Penguins of the National Hockey League.
Too bad he got hurt and now has worse PTSD than my dog when I backed over him in my 2009 blue Honda Civic. Loved the little guy but had to put him down, told my kids just like grandma. What was this about again? Oh yeah, dudes a gay.
This is where nikita kucherov should be or austin mathews maybe conner mcdavid
1 V 1 BEST OF ALL TIME PERIOD!
12
Gordie Howe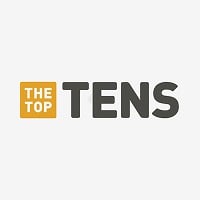 Gordon "Gordie" Howe OC (March 31, 1928 – June 10, 2016) was a Canadian professional ice hockey player. From 1946 to 1980, he played twenty-six seasons in the National Hockey League (NHL).
Howe best resembles any hockey player of all time, he stood up for himself unlike Gretzky or Lemieux. Imagine if he never was in the box or had 80 game seasons
We as spectators want our superstars to lift you out of your seat with tremendous feats of skill. That was not Gordie's game. You had to watch him over a period to time to realize he was simply better than anyone else. He was a fabulous skater -best stickhandler /passer/ playmaker in a poll taken by the players in the early 60's. He didn't have to fight especially after the Lou Fountinato heavyweight bout. Gordie could play the game anyway you wanted even as he got into his late thirties.Best all-around player the NHl has seen.
Don't forget the era in which Howe played, I know that for part of his career, the NHL only awarded 1 assist per goal, during the original 6 era, he was always playing against one of the 6 best goalies in the world and also, the NHL never had 80 games in a season until he was 40... interestingly, that year, he got his career high of 103 pts (yes, at 40). No other player ever had a 100 pt season at that age (Gretzky got his last one at 35, and then 98 at 36).
Bobby orr and Wayne Gretzky both have said Gordie was the best player. Even scotty bowman the most successful coach has said it. That says a lot coming from 2 of the all-time greats. Howe could do everything both as a left and right handed player. He was also ambidextrous
13
Jaromir Jagr
Few players display more tools then the Czech born superstar. His super human strength, powerful shot, elite playmaking and exceptional puck control simply places Jagr as one of the most skilled players of all time. Boom.
One of the best diserves top ten
14
Kent Nilsson
According to Gretzky... The most skilled player he ever played with.
He was just really good at hiding the skill
Considering the players Gretzky played with, incl on the Canada Cup team, stating Kent is the most skilled player he ever played with mean something.

Hitting the crossbar from center ice on live T.V. is another amazing story.

The inventor of the Peter Forsberg 1994 Olympic final penalty, Kent did this back in 1989 against the US in World Cup (not on a penalty though, so no time to plan this).
15
Teemu Selänne
Teemu is the Finnish Flash a god
Just check the stats!
16
Alexander Ovechkin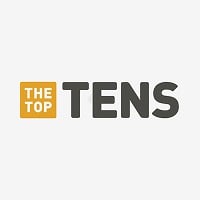 Alexander Mikhailovich "Alex" Ovechkin is a Russian professional ice hockey winger and captain of the Washington Capitals of the National Hockey League.
That guy is pretty big and hers really skilled
Best hockey player in the NHL today.
Best goal scorer in the modern NHL!
17
Zdeno Chara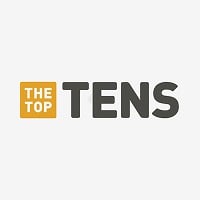 Zdeno Chára (born 18 March 1977) is a Slovak professional ice hockey defenseman who serves as captain of the Boston Bruins of the National Hockey League (NHL). He won the James Norris Memorial Trophy while playing for the Bruins in the 2008–09 season. Standing at 6 feet 9 inches (2.06 m) tall, Chára ...read more.
Shouldn't be here in my opinion, he's just an alien 6'9 guy who's super slow
6'9" and easily 7 ft on skates
18
Peter Forsberg
If you combine defensive, offensive, puck handling, physicality, mental focus, and vision. Forsberg will end up scoring the highest. Being active in the nasties era of hockey took it's toll and wore him down.
Most Complete Player Ever. Stellar level of skill in every aspect of the game, most notably his awareness and playmaking ability.
Most skilled player on this planet. Period.
19
Connor McDavid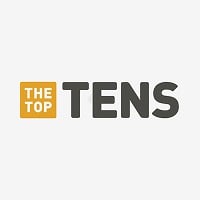 Connor McDavid (born January 13, 1997) is a Canadian professional ice hockey centre and captain for the Edmonton Oilers of the National Hockey League (NHL).
Number 1 for me. He is the fastest skater ever, and the best stickhandler ever. Most skilled player ever.
His speed and stick handling is the best there ever was and will be
20 Paul Coffey
21
Phil Esposito
You have to remember this he had the most points for one season before people started getting unreal amount of points.
22
Alexei Kovalev
Who else was able to pick up his lost glove while smoking defenseman behind goal? Also super strong and maybe best wrist shot ever seen.
If based purely on skill, no player, not even Gretzky, Datsyuk, Lemieux, etc. Could out stickhandle or beat AK27 one-on-one. He may not have put up huge numbers in his career, but nobody could get around defenders more effortlessly than Kovalev.
23
Johnny Gaudreau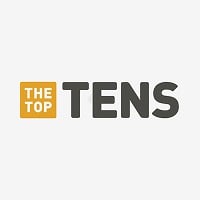 so filthy
24
Ron Hextall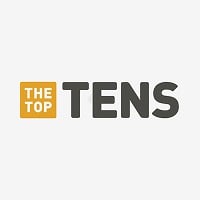 25 Matthew Tkachuk
26
Valeri Kharlamov
Kharlamov was bobby orr of Russia. Maybe the greatest rw ever. He was the top dog of the 1972 summit series. If it wasnt for bobby clarke Russia might have won the series.
Kharlamov was an unknown largely because he was Russian at a time when Russians didn't play in North America. Was he good? Damn rights! Some of the greatest hockey people at the time regarded him as one of the most highly skilled players ever.
#1, end of story. died too young
27
Doug Harvey
I didn't have enough space to put them on the list but he was the best defensive d-man ever no question about it second most norris trophys tied with lidstrom amazing.
28
John Scott
One of the best legends of his era
SCOTT'S TOTS - rowden
29
Syl Apps
He was before my time but he was one hell of a player
30 Jonathan Toews
31
Guy Lafleur
This guy sucks I'm doing this for my friend
Very clutch. Points in playoffs is all that counts and Lafleur was great in both the reg season and playoffs. Count the goals,assists and cups!
32
Matthew Lombardi
He is a great player I would say he is #1 my opinion is that he is way better that Crosby and better the Bobby Orr
33 Alex Kovalev
34
Red Kelly
Red kelly I can't really put it in words how amazing he was.
35
Eddie Shore
Eddie shore the guy that put fear in forwards eyes when they crossed the blueline. Besides being rough he did put up some pretty impresive offensive numbers.
36
Jean Ratelle
He was such a great finesse player he made everyone around him better. He was also on one of the greatest lines ever the G.A. G line
37 Claude Giroux
38 Nick Fotiu
39 Mats Sundin
40 Ron Francis
41
Mike Bossy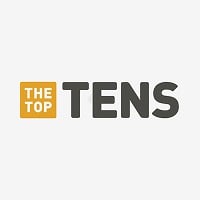 Michael Dean Bossy or, according to some sources, Michael Jean Bossy is a Canadian former ice hockey player who played for the New York Islanders for his entire career and was a crucial part of their four-year reign as Stanley Cup champions in the early 1980s.
42 Jari Kurri
43
Patrick Roy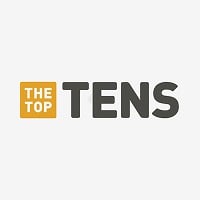 Patrick Jacques Roy is a Canadian former professional ice hockey goaltender and the former head coach and vice-president of hockey operations for the Colorado Avalanche of the National Hockey League.
44 Teemu Selanne
45
Auston Matthews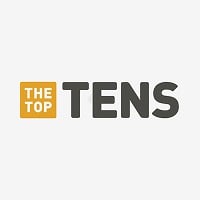 Auston Matthews is an American professional ice hockey player for the Toronto Maple Leafs of the National Hockey League.
That shot though
46
Erik Karlsson
He is the best defenseman in the world
48
Nikita Kucherov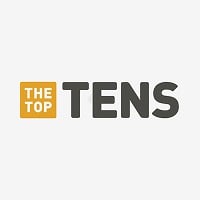 49
Nathan MacKinnon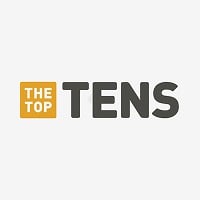 Most underrated player in today's NHL, combines his quick hands and speed to no other player
BAdd New Item