Most Talented Punk Rock Bands
saihemanth
The Top Ten
1
Green Day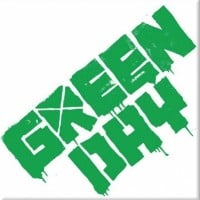 Green Day are an American pop punk, punk rock, and alternative rock band formed in East Bay, California in 1986. The members include Billie Joe Armstrong (vocals and guitar), Mike Dirnt (bass), Tré Cool (drums) and Jason White (guitar) . Green Day are associated with punk rock, pop punk and alternative ...read more.
To those who are blowing up the Ramones section (note that I do love the Ramones) but punk rock is not one entity, it has variance just like any genre of music. Some are more hardcore punk, some are surfer punk, some are more slow-tempo and melodic... Punk is not a sound in every case, it's a way of life & it's a message. That being said... This isn't a list ranking the BEST PUNK ROCK BANDS... It's just the MOST TALENTED... Listen to the progression of every Green Day record compared to the Ramones... Green Day wins this one, no contest.

P.S. my Chemical Romance, Simple Plan, & Sum 41 should definitely not be in the top 5. My Chemical Romance isn't exactly punk, they have punk influences and are an extremely talented group but they often delve much more into alternative rock. Simple Plan is closer to being pop and Sum 41 has a lot to prove with the other groups on the list such as The Ramones, The Offspring, etc.
Hands down amazing! Billie Joe has a voice that is amazing even live! Most bands can't pull off performing live, but they are amazing live. To add onto the person who gave credit to Mike for this bass riff on "Longview" from the album Dookie, it's catchy and cool and he's very talented. All of them are talented. Even Jason White, their second guitarist. I am a drummer and Tre Cool is definitely amazing and flawless. (; The messages they put out in their music is purposeful and not some BS. Long live Green Day!
1039 sosh had some of the best solos billie ever played and also uno
They just blow your mind
And mike dirnt deserves credit for creating "longview" which is one of their absolute best
This band is literally one of the best. And most of all the most talented. Tre Cool's drumming is perfect, his drum solo in Jesus of Suburbia is just amazing. Mike Dirnt's style and technique of playing the bass, is awesome. And Billie Joe. He is the best frontman, guitarist. They show more than amazing and awesome. This band is the best and if you say they suck, why don't you go and listen to American Idiot and Dookie, let's see if it will change your mind
23 Comments
2
The Ramones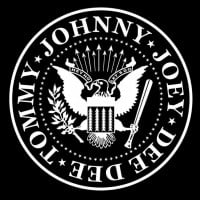 The Ramones were an American punk rock band that formed in the New York City neighborhood of Forest Hills, Queens, in 1974. They are often cited as the first band to define the punk rock sound.
GREEN DAY IS SUCKY. I just want to kill myself. WAIT! I have a conspiracy theory. What if everyone who likes green day is just a robot engineered by a scientist which was threatened so he would make the robots
From the list offered here and the voting... Not many understand what punk rock really is... How sad...
They created punk-rock music... They are the kings of punk so they should be first!
The Ramones created all things for the other bands listed - LesterBangsEsquire
6 Comments
3
Sex Pistols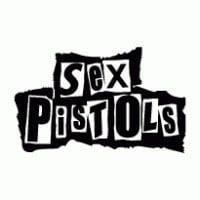 The Sex Pistols were an English punk rock band formed in London in 1975. Although they initially lasted just two and a half years and produced only four singles and one studio album, Never Mind the Bollocks, Here's the Sex Pistols, they are considered one of the most influential acts in the history ...read more.
Boi... why are they on this list. Sid Vicious didn't even know how to play his own Instrument - Revrad
REALLY underrated for their music talent. They had more creativity and power in their music thus making them the kings of punk rock. - shawnwalker
Probably the best punk rock band of all time.
My Chemical Romance is great, but they are not punk.
3 Comments
4
The Offspring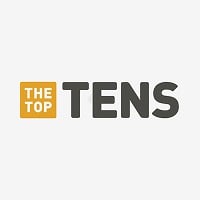 The Offspring is an American punk rock band from Huntington Beach, California, formed in 1984. Formed under the name Manic Subsidal, the band consists of lead vocalist and rhythm guitarist Dexter Holland, bassist Greg K., lead guitarist Kevin "Noodles" Wasserman and drummer Pete Parada.
These guys deserve their spot if not better. If The Offspring is not punk, than no band qualifies. Take these songs of theirs for a listen (these are in no particular order): 1)The Kids Aren't Alright 2) Dividing By Zero/Slim Pickens Does the Right Thing, and Rides the Bomb to Hell 3) Self Esteem 4) Pretty Fly 5) Half-Truism 6) You're Gonna Go Far Kid 7) Dirty Magic 8) Want You Bad 9) Original Prankster 10) Come Out and Play
Sad thing is despite them being pop-punk they're a lot better than most of the fueled by ramen junk infesting this list.
The offspring is an amazing band with a wide variety of sounds in their music, they should be higher on this list
Finally! Dexter and the guys get a top 5 spot somewhere! Yeah they have talent, listen to Gone away, the kids aren't alright, genocide, and even some of their newer stuff like half-truism, hammerhead, and the new cover of dirty magic
5 Comments
5
The Clash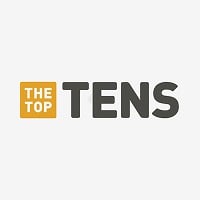 The Clash were an English punk rock band that formed in 1976 as part of the original wave of British punk.
Much better than The Offspring. - Userguy44
How is the clash not at number one! In what sad world is Green Day punk. My chemical romance is crap compared to the clash, ramones and the sex pistols. Those who are voting either don't know what punk is or are twelve year olds who like to think they know punk when in reality they like modern rock bands.
I agree with the opinions. I don't know what punk is but those emo bands (simple plan, green day, sum 41, blink-182, my chemical romance) are what people listen to when they're in middle school and high school. Once you're not in your teens anymore, they become kinda boring.
I am 12 and all I listen to is 70's punk and new wave bands such as the Clash, Generation X, the Adverts, the Sex Pistols and the Stranglers. I love how the Clash experimented with styles such as reggae.
5 Comments
6
Dead Kennedys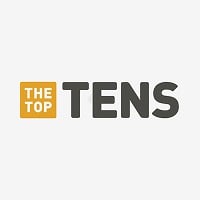 Dead Kennedys are an American hardcore punk band formed in San Francisco, California in 1978. The band was one of the first American hardcore bands to make a significant impact in the United Kingdom.
Seems to me that this list doesn't understand the meaning of punk music. The crap bands ( that aren't even punk ) are ranked higher than the real punk bands. How can Dead Kennedys be ranked so low? Too many teen kids without knowledge are voting on this list.
Easily the most talented. And easily my favorite punk rock band
It is injustice that I am just putting these guys on. They are extremelly talented. What is wrong with you people.
21!, why is this down here!
4 Comments
7
Sum 41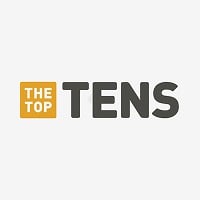 Sum 41 is a Canadian rock band from Ajax, Ontario, Canada. Originally called Kaspir, the band was formed in 1996 and, as of 2015, consists of lead vocalist/rhythm guitarist Deryck Whibley, lead guitarist/backing vocalist Dave Baksh, co-lead guitarist/backing vocalist Tom Thacker, bassist/backing vocalist ...read more.
Although Sum 41 doesn't have a Grammy, BUT all the solos they made are SO FREAKY, I LOVE THEIR SOLOs!
Sum41 have great songs/lyrics with meaning, great tunes with amazing energy. So much talent so under rated. They know how to make great punk music and how to get the crowd going. Awesome on stage and every song is amazing! True talent! Also every song/tune is different and unique.
Guys guys guys guys... They said talented, not your personal preference!
Ramones riffs are simple the bass lines are just the same thing the drums are just high hat and snare the singing sucks not to hurt anyone's feelings but Ramones are overrated and simple
4 Comments
8
Rise Against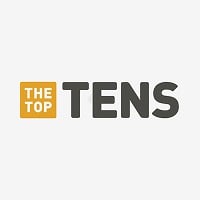 Rise Against is an American hardcore punk band from Chicago, Illinois, formed in 1999. The band's current line-up comprises vocalist/rhythm guitarist Tim McIlrath, lead guitarist Zach Blair, bassist Joe Principe and drummer Brandon Barnes. They are known for popularizing punk.
Joe principe is a talented base player, Zach Blair is a great guitarist and Tim Mcilrath is just an amazing singer, but still not #1. How does that happen - RiseAgainstfan
A punk band that not only had great music but a singer with a great voice like Tim M'f Mcilrath is damn hard to find but these guys nail it. A consistent yet ever changing sound that screams for change throws this ban way ahead of any contenders.
#1 and any conversations about it can't exist.
Just hear their music and you will get it
2 Comments
9 Rancid
10
Blink 182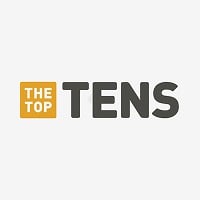 Blink-182 are a Pop Punk band formed in 1992. Original lineup were Mark Hoppus (Bass Guitar, Vocals) ...read more.
Travis Barker by himself is enough to put this band at #1.
Travis Barker's drumming is beyond incredible to me. I understand that many think he's overrated, but if you like punk rock, you'd think he's an exceptional talent. Mark Hoppus is a great vocalist, and a very good bassist. Last, but certainly not least, Tom Delonge. He's definitely a good enough guitarist, but his vocals are what define blink-182. With that being said, if you like their style, they're the best band ever. If you don't like their style, don't even bother.
I love blink-182 and TONS of other punk rock bands like pierce the veil, papa roach, the ramones, sleeping with sirens, and so many other bands I can't even count them haha! All of the other people except for most of my friends at my school (I'm 13) like that auto tune crap! I guess I was just born in the wrong generation... - Brannagh22
Travis barker s drumming is just way too amazing! This band has a great chemistry they started playing music together since college their side project shows how talented they are! Long live blink! - thierryrs
9 Comments
The Contenders
11
Panic! At the Disco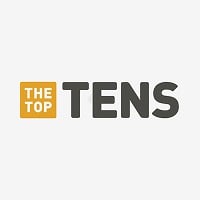 Panic! at the Disco is an American pop rock band from Las Vegas, Nevada, formed in 2004 and featuring the current lineup of vocalist Brendon Urie, accompanied on tour by bassist Dallon Weekes, guitarist Kenneth Harris, and drummer Dan Pawlovich.
Terrible band with wrong genre classification.
There are no words to describe how amazing they are! I am in love with them! They sound beyond amazing! Brendon Urie has the best voice EVER! And Ryan Ross wrote the best song lyrics ever on their first album (my favorite) "A Fever You Can't Sweat Out". Well, without Ryan they still write amazing songs, and I am thrilled to say that they are releasing a 4th album in 2013, but no date has been set yet!
They are definitely the mist unique band on this list. They are very elaborate and theatrical, and with this big production happening on stage, they still sound amazing. Lastly, the lyrics are true art, for they actually mean something, and tell a story. Panic! At the Disco should stay amazing!
They are amazing ;3
4 Comments
12
Bunkface
Bunkface is the most talented punk rock band from Malaysia.
The best in Malaysia for sure, and probably the best in Asia!
Bunkface is a one of the punk rock band from Malaysia.
They are awesome! Full stop!
4 Comments
13
The Stooges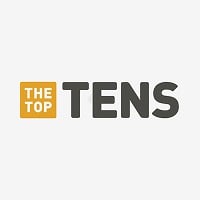 The Stooges, also known as Iggy and the Stooges, are an American proto-punk band from Ann Arbor, Michigan, first active from 1967 to 1974, and later reformed in 2003. Although they sold few records in their original incarnation, and often performed for indifferent or hostile audiences, the Stooges are ...read more.
The stooges and the clash should be near the front, I'v never considered Green Day or blink 182 punk, more pop
14
Simple Plan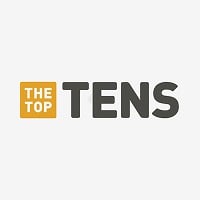 Simple Plan is a French-Canadian rock band from Montreal, Quebec. The band has released five studio albums.
Simple plan is the best
Best punk band ever
I love their style.
Love them so much
15
All Time Low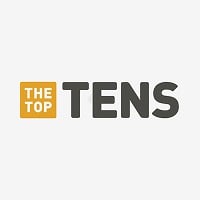 All Time Low is an American pop punk band from Towson, Maryland, a suburb of Baltimore, formed in 2003. The band currently consists of lead vocalist and rhythm guitarist Alex Gaskarth, lead guitarist and backing vocalist Jack Barakat, bassist and backing vocalist Zack Merrick and drummer Rian Dawson. ...read more.
Their music and vocals penetrates through your body just amazing.
And their live performances are flawless and so much of fun...
( As seen in Vans Warped Tour 2013 )
I mean I have never seen any band so good live...
I'm just getting into All Time Low, and Alex's vocals are always beautiful in any song, or live performance. I love listening to All Time Low!
One of the best punk bands I've EVER HEARD! Come on, you can't hate on these guys! Listen to dear maria count me in.
This list is called most talented PUNK rock bands
16
Dropkick Murphys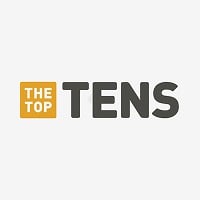 Dropkick Murphys are an American Celtic punk band formed in Quincy, Massachusetts, in 1996. The band was initially signed to independent punk record label Hellcat Records, releasing five albums for the label, and making a name for themselves locally through constant touring and yearly St.
17
NOFX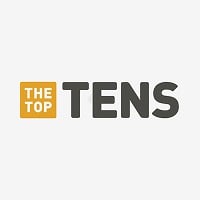 NOFX are an American punk rock band from Los Angeles, California. The band was formed in 1983 by vocalist/bassist Fat Mike and guitarist Eric Melvin. Drummer Erik Sandin joined NOFX shortly after.
They're definitely more talented than your average punk band. - JoLeKosovo
Nofx is by far the most talented punk rock band. Great bass line. Technical guitar solos. They also add in horns accordions etc. And make it work. They have great variety in songs by incorporating different styles ( rock, ska, Latin, punk) and moods.( funny, sad, political). Lyrics are very well written and meaningful.
One of the only punk rockers on this list
18
My Chemical Romance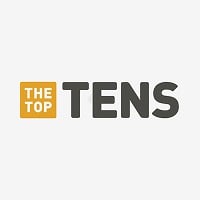 My Chemical Romance was an American rock band from Jersey City, New Jersey, active from 2001 to 2013. For much of their career, the band consisted of lead vocalist Gerard Way, guitarists Ray Toro and Frank Iero, bassist Mikey Way, and drummer Bob Bryar.
My Chemical Romance is one of my favorite bands (probably my favorite) along with Green Day, which is in 1st place. GD deserve that first spot but in my opinion, My Chemical Romance is more talented than most of the bands up there. 9th is good, but they're more talented than that. Like come on, the guitars are amazing and Gerard's vocals are mind-blowing
I love green day and all time low but my chemical romance are my idols they are so talented and great live and I am so devastated that they split up.
My Chemical Romance are a good band, but they are not punk rock, they are emo, which means they do not deserve such a high spot - DayGreen
I agree. This generation thinks emo is punk. Try the Sex Pistols out and get a clue people! - shawnwalker
Please vote for my idols
10 Comments
19
Misfits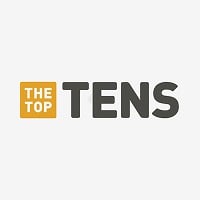 Misfits are an American Horror Punk band often recognized as the progenitors of the horror punk subgenre, blending punk rock and other musical influences with horror film themes and imagery.
This is PUNK. Bands like Green Day, blink 182 and Sum 41 are POP PUNK. I hate it when all the emo screamo hipsters block out the real punk bands. It's like smothering out the sun with their faeces. Let the Ramones, the sex pistols, dead kennedys and Iggy pop shine through. I'm putting my vote with the misfits because I love Danzigs vocals and lyrics and the riffs that they write. Make another list for pop punk bands and get outta here!
The third best Band ever.
20
Anti-Flag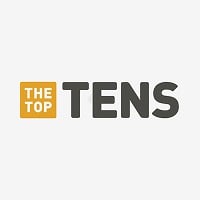 Anti-Flag is an American punk rock band from Pittsburgh, Pennsylvania, United States. The band is well known for politically charged lyrics and activism, focusing on anti-war activism, anti-imperialism, class struggle, human rights, and various sociopolitical sentiments.
Anti flag is way better
21
Billy Talent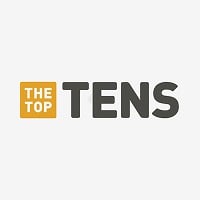 Billy Talent is a Canadian rock band from Mississauga, Ontario. They formed in 1993 with Benjamin Kowalewicz as the lead vocalist, Ian D'Sa on guitar, bassist Jon Gallant and drummer Aaron Solowoniuk.
From everything to emotion, to storytelling, to social activism, their lyrics are exceptional. They are able to be catchy without being pop. More unique and punk than most of the bands above them.
Honestly? Billy talent is brilliant. I would know especially being a guitar player that their songs are very advanced and technical and are very difficult to preform
I think their songs are much better than Green Day's or some other band's songs. I just love all their songs!
Please get these guys to #1
22
Bad Religion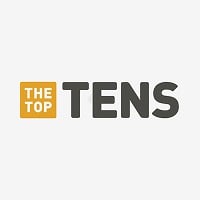 Bad Religion is an American punk rock band that formed in Los Angeles, California in 1979. The band makes extensive use of soaring three-part vocal harmonies, guitar solos and lyrics that often contain religious and political commentary.
When I think of my favorite bands of any genre, I think of Streetlight Manifesto, The Rolling Stones, Bad religion and Jimi Hendrix in that order. If that doesn't speak for the talent of this legendary punk band I don't know what does.
Though guitar may not be the strongest points, lyrics and drumming makes this band one of the greatest punk bands of all time. Power Pop bands should be disqualified.
Bad religion should be number 1 or damn close. This list is mind baffling
BR should be in the top 10. What kind of nonsense list is this?
23
Streetlight Manifesto
Greatest punk band every. Has the speed and anger that defines punk, the intricate and complex musician work of an orchestra or jazz group, and lyrical ingenuity that rivals that of bad religion, bob Dylan and the Beatles.
Easily the most talented band of the 2000's. Likely the greatest band ever formed.
Greatest ska punk band of all time. Hopefully the fourth wave of ska will come soon.
There is something to say about Streetlight, in regaurds to their writing, song complexity and the musicianship that goes into their songs that you do not find in bands of this genre. They are a niche band, but are so good that they should have broken the veil of mainstream success.
24
Bad Brains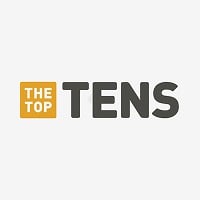 Bad Brains is an American hardcore punk band formed in Washington, D.C., in 1977. They are widely regarded as among the pioneers of hardcore punk, though the band's members have objected to this term to describe their music.
So much talent in this band. It's not even close.
This band should be in the top 5
This list makes me depressed
The greatest to ever exist.
25
Propagandhi
Should be number 1 can play classic punk and can play very technical metal plus all their songs have great meaning.
26
Black Flag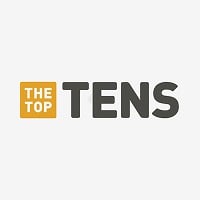 Black Flag was an American punk rock band formed in 1976 in Hermosa Beach, California. Initially called Panic, the band was established by Greg Ginn, the guitarist, primary songwriter, and sole continuous member through multiple personnel changes in the band. They are widely considered to be one of ...read more.
Are you guys kidding me right now?! Black flag is one of the greatest punk bands ever. My chemical romance is not punk. Ugh what has happened to music
This a joke that this band is 23!
Holy... I'm having a heart attack! Green Day, blink 182, sum41, offspring, simple plan, my chemical romance,fall out boy,paramore and all those mainstream bands above real punk legends, this list is really insulting
27 Relient K
28
Refused
Post hardcore if we want to get technical. The Shape of Punk to come really is an album waay a head of it's time. As far as punk in general- not the top ten cause this band along with Fugazi started playing What Really was gonna happen in the future.
29
Paramore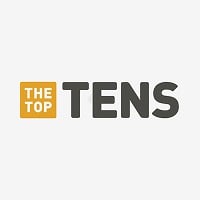 Paramore is an American rock band from Franklin, Tennessee, formed in 2004. The band currently consists of lead vocalist Hayley Williams, guitarist Taylor York, and drummer Zac Farro.
I like paramore but I don't think they're punk
They have wonderful videos
Paramore should be number 2 and good band forever
The hell?! Paramore on 22nd rank?! This list ain't real.
1 Comment
30 Flogging Molly
31
Hawk Nelson
Awesdome Christian punk band not as good as Green Day or blink 182 but should be higher.
32
D.R.I.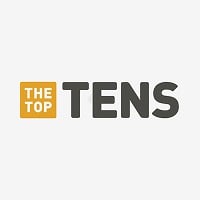 D.R.I. is an American crossover thrash band that formed in Houston, Texas in 1982. As of 2015, the band comprises two of its founding members, vocalist Kurt Brecht and guitarist Spike Cassidy, as well as drummer Walter "Monsta" Ryan and bassist Harald Oimoen.
33 Strung Out
34 The Adverts
35 American Steel
36 Ceremony
37
Minutemen
If talented implies the band is comprised of the most skilled musicians, the minutemen are the easy answer. If it comes down to thoughtful/meaningful and poetic/artistic lyrical content, the minutemen are in the handful of groups at the top. The minutemen blended jazz, funk, soul, reggae, and various other genres into a hardcore punch to the gut. Consensus opinion obviously isn't a good judge of talent, but I'm still shocked at how lowly the minutemen are regarded on this list. And seriously, Green Day is number one but Hüsker Dü isn't even mentioned? Please, people, get a clue.
38
Alkaline Trio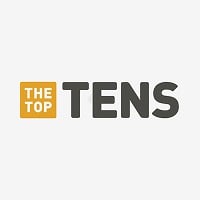 Alkaline Trio is an American punk rock band from McHenry, Illinois. The band consists of guitarist and vocalist Matt Skiba, bassist and vocalist Dan Andriano, and drummer Derek Grant.
Such catchy songs with great creative lyrics.
39 FM Static
40 Hot Water Music
41 Paint It Black
42 Comadre
43 Seconhand Serenade
44
Fall Out Boy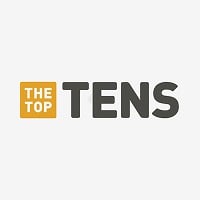 Fall Out Boy is an American pop rock band formed in Wilmette, Illinois, a suburb of Chicago, in 2001. The band consists of vocalist and guitarist Patrick Stump, bassist Pete Wentz, guitarist Joe Trohman, and drummer Andy Hurley.
Fall out boy lyrics are so meaningful and Pete writes the best lyrics. He uses so many metaphors and just every time I listen to their songs it amazes me
They are the greatest band of all time
They have an unique style
The best punk band ever!
3 Comments
45
A Day to Remember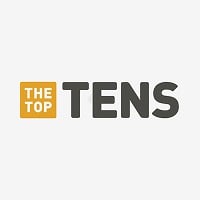 A Day to Remember (often abbreviated ADTR) is an American rock band from Ocala, Florida, founded in 2003 by guitarist Tom Denney and drummer Bobby Scruggs. They are known for their unusual amalgamation of metalcore and pop punk. The band currently consists of vocalist Jeremy McKinnon, rhythm guitarist ...read more.
46
Verbal Abuse
So talented that Slayer had to cover them.
47 Dr. Know
48
The Crucif****
What a great band. The Vocals take you aback at first... but then they grow on you and you realize how expressive they really are. And what about the drumming on that first album. that drummer went on to sonic youth... but he never topped that first album.
49
The Adicts
The punk rock band with all of the original members that have lasted the longest. Not to mention they are legends.
50 State of Alert
PSearch List
Related Lists

Top 10 Most Talented Rock and Metal Bands

Most Talented Rock Singers

Most Talented Heavy Metal/Hard Rock Vocalists

Most Talented Rock Musicians
List Stats
900 votes
66 listings
7 years, 119 days old

Top Remixes (6)

1. The Ramones
2. Sex Pistols
3. Dead Kennedys
Arthur827

1. Green Day
2. My Chemical Romance
3. Simple Plan
saihemanth

1. Green Day
2. Blink 182
3. The Offspring
Antony2198
View All 6
Error Reporting
See a factual error in these listings? Report it
here
.