Most Technical Drummers of All Time
nooreldeen
The Top Ten
1
Mike Portnoy (Dream Theater, Avenged Sevenfold)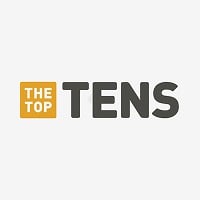 Michael Portnoy is an American drummer primarily known as the former drummer, backing vocalist, and a co-founder of the progressive metal/rock band Dream Theater. Known for his technical skill as a drummer, Portnoy has won 30 awards from the Modern Drummer magazine.
He is the real technique.. Hear his drums on songs like Honor Thy Father (Dream Theater), Nightmare To Remember (Dream Theater) Roots Of All Evil (Dream Theater)... God Hates Us (a7x), Save Me (a7x) Dream theater lost their greatest member.. And dream theater won, t be the same without Portony - nooreldeen
DT will not ever be as good as they were with Mike. They truely have lost part of their soul and Mangini is not the answer. He's a little faster but boring not creative
Mike Mangini is better.
Voting for this guy 100%.. He is brilliant and helped DT get to the popularity they're at now - BimmyJim
1 Comment
2
Neil Peart (Rush)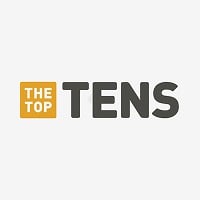 Neil Ellwood Peart (born September 12, 1952 in Hamilton, Canada) is a Canadian-American musician and author, best known as the drummer and primary lyricist for the rock band Rush. Peart has received numerous awards for his musical performances.
Greatness power speed technical creativity the best
I feel that he is the ultimate package when it comes to, power, stamina, technicality, creativeness behind the kit. He is not called the Professor for nothing.
Mike Portnoy? Really? Before Peart? Huh. Well, Peart ruled the drummer scene back when Portnoy was still a sperm cell, and he did it for over than forty years! Win that Dream Theater!
I considered him to be one the best of all time and can play anything from Rock to Jazz.
4 Comments
3
George Kollias (Nile)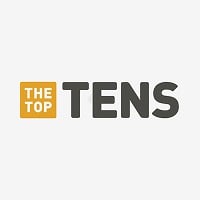 Georgios "George" Kollias is a Greek heavy metal drummer and music teacher best known for his work with American technical death metal band Nile.
HIS TECHNIC IS VERY WELL
He is amazing! The biggest prove on that he is technical the he can do faster drums than Joey Jordison twice the speed but without making' the drums sound bad... Drummer Of Japan X does fast style but he ruins the sound of his drums because he tries to be speed with no creativity - nooreldeen
He is simply awesome, amazing how fast he is more than so many overrated drummers! - Ananya
This guy is unbelievable! - Metal_Treasure
1 Comment
4
Gene Hoglan (Death, Dethklok, Testament)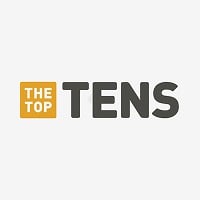 Eugene "Gene" Victor Hoglan II is an American drummer. He is acclaimed for his creativity in drum arrangements, including use of odd devices for percussion effects and his trademark lengthy double-kick drum rhythms.
If you didn't know, he is Dark Angel's drummer. - Roach
It's sad that Gene is not at least Top 5 on this list. As far as technicality is concerned, you'd be hard pressed to find anyone better than Gene "The Atomic Clock" Hoglan. He has invented many Blast beatsgrind beats that are used today.
His work for Dark Angel is also remarkable - some of the fastest and heaviest thrash songs out there (Darkness Descends, Merciless Death). - Metal_Treasure
He has much fast skills, dethklok has shown us that
2 Comments
5
Mike Mangini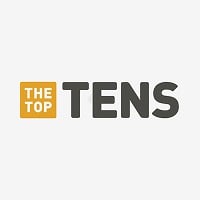 Mike Mangini is an American drummer. Since 2010, he has been a member of progressive metal band Dream Theater, following the departure of founding drummer Mike Portnoy.
World record for fastest drumming. 1203 beats in a minute. - JoLeKosovo
He isn't quite as entertaining as Portnoy was either Dream Theater, but Mangini is a god. He is near unmatched in technical skill and has set many worlds fastest drummer records, primarily being the first to beat 1,200 single stroke roll hits in a minute. That's ought to count for something.
Mike Mangini! no contest!
6
Kai Hahto (Wintersun)
He is sooo...UNDERRATED.

He started playing drums when he was just 6, His parents saw him hitting the pots and pans since he was 3 years old! ( Born drummer..)
So his parents decided to buy him a drum kit, then he stared practicing along Iron Maiden, AC/DC and many other bands, Since he was 13.
He played in local bands until the late '80s when he formed Cartilage with his friends heavily influenced by death metal which became very popular in underground scene...Later he formed many bands, and hey...let me tell you he has played with more than 30 bands... - Ananya
This guy is insane on drums. He's the perfect drummer for such an insane band as Wintersun.
7
Mario Duplantier (Gojira)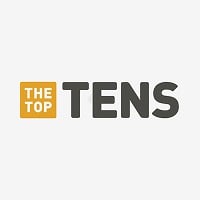 Mario Duplantier is a French musician and artist best known as the drummer of technical death metal band Gojira.
Listen to la enfant savage and you will know the he is one of the most technical.. Underrated drummers - nooreldeen
Listen to liquid fire, explosia, l'enfant sauvage, backbone, gift of the guilt and you will know that he is the best young metal drummer
Space time
Le Awesome... :)
Technically L'awesome
8
Danny Carey (Tool)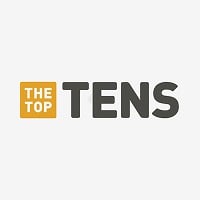 Daniel Edwin "Danny" Carey, born May 10, 1961 in Lawrence, Kansas, is an American drummer and instrumentalist best known for his work in American Grammy Award-winning progressive rock band Tool. He has also contributed to albums by and played with such artists as Zaum, Green Jellÿ, Pigface, Skinny ...read more.
He is so amazing I didn, t hear a lot of tool songs actually but I have to say he is one of the most technical.. - nooreldeen
The only person on this list who even compares is Mike Portnoy. Jordison and Adler are definitely not morr technical.
9 Jörg Michael (Stratovarius)
10 Blake Anderson
The Contenders
11
Dave Lombardo (Slayer, Testament)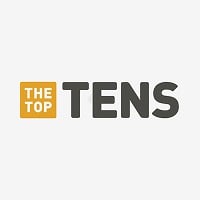 David "Dave" Lombardo is a Cuban American drummer, best known as a co-founding member of the American thrash metal band Slayer.
12 Dave Witte
13
Hannes Grossmann (Necrophagist)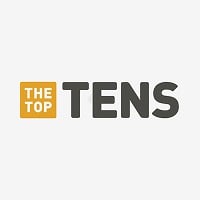 Hannes Grossmann is a German drummer who plays for the US death metal band Hate Eternal, German progressive band Alkaloid, and for the U.S based prog metal outfit Blotted Science.
14 Steve Asheim (Deicide)
15 Alex Holzwarth (Rhapsody)
16 Dave Mackintosh (DragonForce)
17
Alex Van Halen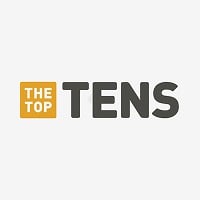 Alexander Arthur "Alex" Van Halen is a Dutch-born American musician, best known as the drummer and co-founder of the hard rock band Van Halen.
Listen to: outta love again, girl gone bad, hot for teacher, Panama, top Jimmy. I could list every Van Halen song here. The drum intro in hot for teacher is incredible. It sounds like a car! - Solly
This guy is the best drummer in the world! Why can't people see that! This guy is way better than all the other drummers in this list! - Solly
He is the Best drummer in the world! Why can't you see it! He's way better than all the other people in this list! - Solly
18 Yuma Van Eekelen
19 Nic Ritter
20 Jason Rullo (Symphony X)
21
Marco Minnemann
WHERE IS MARCO MINNEMANN
22 David Haley
23
Nicko McBrain (Iron Maiden)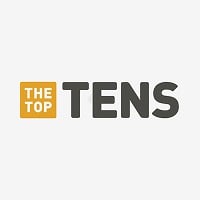 Michael Henry "Nicko" McBrain is an English musician, best known as the drummer of the British heavy metal band Iron Maiden, which he joined in 1982.
24 Janne Parviainen (Ensiferum)
25 Zak Nolan
26
Thomas Lang (Stork)
Too much romance in the list. Thomas is ABSOLUTLEY the most diverse and technically proficient drummer/percussionist out there. His open handed arm/feet independence is unmatched. Even Mike Portnoy stated "Thomas Lang is the ONLY drummer I can't imitate" his words. That really says it all.
Mangini got the Dream Theater job because he's most like Portnoy...style and show.(both greats) but Lang is surgical and precise. And...he's a super guy!

Fact is if Buddy Rich could see Thomas "today"...he'd think he was on another planet with a percussive alien.
Seriously, number 22? Thomas is the most technically accomplished drummer on the planet. He can do with his feet what the majority of drummers dream about doing with their hands, he can also alternate poly-melodic and poly-rhythmical beats between all four limbs. A true virtuoso.
Are you kidding? Fkin Lang in the best drummer since Buddy Rich. He breaks the mold every time he plays. His technique is impeccable and has an amazing sound. No one touches this guy, period!
Technically speaking, the best drummer on the planet. Should be #1.
1 Comment
27
Buddy Rich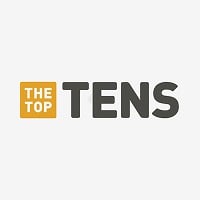 Bernard "Buddy" Rich was an American jazz drummer and bandleader. Widely considered one of the most influential drummers of all time and known for his virtuoso technique, power, and speed, Rich was billed as "the world's greatest drummer" during his career.
Apparently, most people think technical drumming is just really fast playing, playing strange time signatures, and a lot of fills that utilize a double bass pedal to make everything sound as crowded, complicated, and quick as possible. Sure, a lot of the drummers listed are very talented, but you don't need to play heavy music (like metal and such) to be technically great.

Personally, I find the vast majority of higher ranking drummers to play music that is... well... awful. Like, really bad.

When I listen to the previously listed drummers' songs, it's almost as if they approach the songs with a mentality of "how can I make MY instrument stand out more than the other instruments and what is the most complicated, counter-intuitive, crazy drum track I can lay down to prove how awesome I am? " Buddy Rich, on the other hand, had the chops, but also knew how to play with the music! When it was his time to shine (i.e. a drum solo) he did so brilliantly, but when he ...more
Not only the greatest technical drummer, but also one of the the ultimate technical musicians, in any genre. It seems unlikely that any other will be taking his crown anytime soon.
Somehow not on here? And that's truly a shame.
28
Virgil Donati (Planet X)
Most technical hands down...
29 Jimmy 'The Rev' Sullivan
30
Tomas Haake (Meshuggah)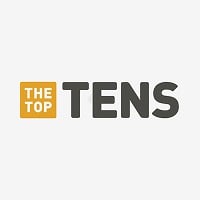 Tomas Haake is a Swedish drummer and main songwriter of the experimental metal band Meshuggah. He is known for his polyrhythms and technical ability. In 2012, he was named the 5th best Modern Metal drummer by MetalSucks.net. He was named the number one drummer in the "Metal" category, in the July 2008 ...read more.
Easily the best technical drummer
Best drummer of all time.
31 Zack Simmons
32
Chris Adler (Lamb of God)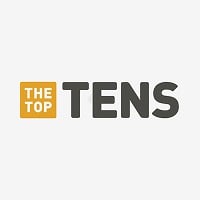 Christopher James Adler is an American drummer, best known as a member and founder of the groove metal band Lamb of God, and Grammy Award winning member of Megadeth.
He is the most technical drummer of all time and the most underrated too!
Hear Black Label, Omerta, 11th Hour, Ruin, Walk With Me In Hell
He is a real drumming beast.. Seriously I can, t pick between him and joey.. But I give it 51% Joey and 49% Chris
Joey got the talent, the speed and Chris adler Got the Technique, Style.. - nooreldeen
He is a beast on drumms hear hourglass, Set To Fail, In Your Words, Ruin, Omerta, Laid To Rest, 11th Hour, Now You Have Got Something To Die For, Ghost Waking, Black Label (amazing kick-pedals) - nooreldeen
33
Dave Weckl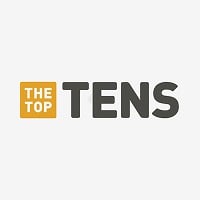 34
Scott Travis (Judas Priest)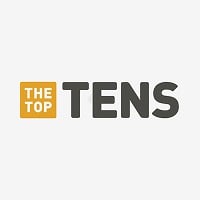 Mark Scott Travis is a Grammy Award winning American rock musician, best known as the drummer for the English heavy metal band Judas Priest and the American heavy metal band Racer X.
Hmm :( I know that admin mixed the comment on Nicko Mcbrain with Joey Jordison -_- he didn, t took his time to format my list well.. - nooreldeen
35
Aaron Kitcher (Infant Annihilator)
Damn near superhuman: his earlier covers WERE faked but his more recent stuff is actually legitimate and simply brutal. - Ethansics
Aaron is practically a god.
Speedy Drum God
Watch his playthrough of 'C***crusher' by Infant Annihilator and you will see exactly what
I mean...

Inhuman speed, blasting brutality and laser precision.
36
Joey Jordison (Slipknot)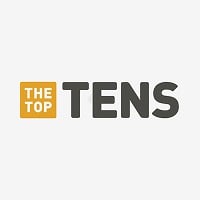 Joey Jordison, is an American musician, songwriter, and record producer, best known for his work as the former drummer and co-songwriter for the heavy metal band Slipknot as well as guitarist in the Horror-punk band Murderdolls. He is the co-founder and drummer for the Blackened Death Metal band Sinsaenum ...read more.
Joey is the best ever!
Hear Satellite 15 the drum intro in it.. And hear the drums on Hallowed Be Thy Name, Powerslave, The Trooper, Where Eagles Dare, Run To Hills He is my favourite drummer and one the most technical too but george Kolias is more Technical than him
For his fast drums :- The Heretic Anthem, Gemetria, Sulfur, Vendetta
For his slow drums :-People = S***, I Am Hated, Dead Memories, Psychosocial..
And I recommend you to hear a live drum solo for him hear his amazing bass pedals.. - nooreldeen
37
Mike Wengren (Disturbed)
He is one of the most underrated drummers nowadays..
Hear Warrior, Indestructible, Haunted, Enough, Asylum, Stricken, Perfect Insanity, Facade, Living after Midnight ( actually it is a judas priest song but Mike Wengren did it well) - nooreldeen
38 Tommy Portimo (Sonata Arctica)
39
Paul Mazurkiewicz (Cannibal Corpse)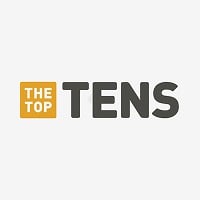 Paul Mazurkiewicz is an American drummer best known as a member for death metal band Cannibal Corpse.
40
Vinnie Colaiuta
For sheer technique, he is the most advanced of our day. Rudimentally sound, fast, articulate, accurate, and always tasteful - he is the man.
Simply the best.. - UncommonLoon
41
Lars Ulrich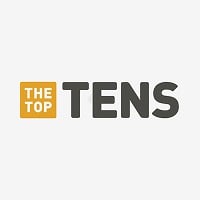 Lars Ulrich is a Danish drummer and one of the founding members of the American thrash metal band Metallica.
42
Chad Szeliga (Breaking Benjamin)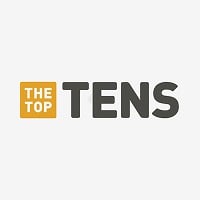 Chad Szeliga is an American drummer and percussionist from Elyria, Ohio. He is best known as the former drummer for the band Breaking Benjamin.
Unmatched technical ability by far. I saw him play faster and more technical single handed after dropping a stick than some of the other drummers higher up on this list.
43
Roger Taylor (Queen)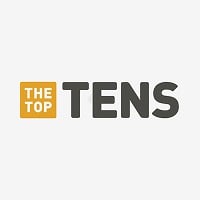 Roger Meddows Taylor is an English musician , multi-instrumentalist, singer, and songwriter born on July 26th,1949 in Kings Lynn, Norfolk. He was the drummer of the band Queen and wrote few of many hits such as "Under Pressure", "A Kind Of Magic" and "Radio Ga Ga". Despite being well known in Queen ...read more.
44 Michael 'Moose' Thomas (Bullet for My Valentine)
45
Steve Gorman (Black Crowes)
I catch myself focusing on the drums when listening to the Crowes. Also, Gorman has played with Stereophonics and on Warren Zevon's "The Wind. "
46 Zbigniew "Inferno" Promiński (Behemoth)
47
Les Binks (Judas Priest)
Only had 2 albums with priest, but doing a fast double bass drum solo in the late 70's is as technical as it gets
48 Matt Halpern (Periphery)
49 Matthew Greiner (August Burns Red)
50
Keith Moon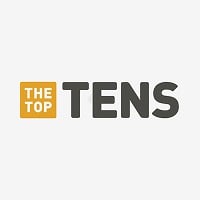 Keith John Moon was an English drummer for the rock band the Who. He was noted for his unique style and his eccentric, often self-destructive behaviour. His drumming continues to be praised by critics and musicians.
He's way better than most drummers above him
PSearch List
Related Lists

Top 10 Technical Death Metal Drummers

Most Technical Pro Wrestlers

Most Technical Heavy Metal Bands

Most Brutal Technical Death Metal Bands
List Stats
400 votes
59 listings
6 years, 147 days old

Top Remixes (5)

1. Dave Lombardo (Slayer, Testament)
2. Joey Jordison (Slipknot)
3. Steve Asheim (Deicide)
ashsus

1. Chris Adler (Lamb of God)
2. Mike Portnoy (Dream Theater, Avenged Sevenfold)
3. George Kollias (Nile)
nooreldeen
1. Gene Hoglan (Death, Dethklok, Testament)
2. Blake Anderson
3. Dave Witte
Roach
View All 5
Error Reporting
See a factual error in these listings? Report it
here
.